Houses
Be One With Nature in This Picturesque, Secluded Airbnb in Amadeo, Cavite
It's got outdoor kitchen & dining areas and a large pool. Photography: Courtesy of Froi Ambrocio & Yvette Katigbak-Ambrocio Interior Designer: Raphael Sevilla
Products and services recommended on our websites are independently selected by our editors. If you buy something through our links, Summit Media may earn an affiliate commission at no extra cost to you.
There's nothing quite like spending time in nature when you need to unwind. If this is what you're in need of, you need not look further than this stunning Airbnb located in Amadeo, Cavite known as Cabin A Robusta.
Froi Ambrocio, who owns the property along with his wife Yvette Katigbak-Ambrocio, shared in an email interview with RealLiving.com.ph that the location and weather had a lot to do with the design style they opted for: "It had character and was interesting enough to attract attention. Always refreshing when you live in the metro."
He added, "The layout was done with how we would move around. The kitchen and [dining] in the middle [so] the parents can watch over the kids while preparing food or while enjoying a glass of wine."
ADVERTISEMENT - CONTINUE READING BELOW
When working on Cabin A Robusta, Froi and Yvette, who worked with interior designer and art director Raphael Sevilla, encountered a number of hurdles. The first had to do with the supply of materials. "We had to make sure our pawid was of good quality," Froi shared. "Also the wood we purchased needed to be good." Aside from that, they also worked on the property during the monsoon season.
Thankfully, the end result turned out pretty spectacular. Cabin A Robusta is the perfect place to go if you want an open space that is also exclusive and private. In Froi's own words, "If you book Cabin A, you get a certain feeling that you own the place. Most have commented that they also want to build their own. That's how it makes you feel."
Also Read: Everything You Need To Know About Turning Your Home Into An Airbnb
Get a peek at this cozy, secluded Airbnb in Amadeo, Cavite:
Facade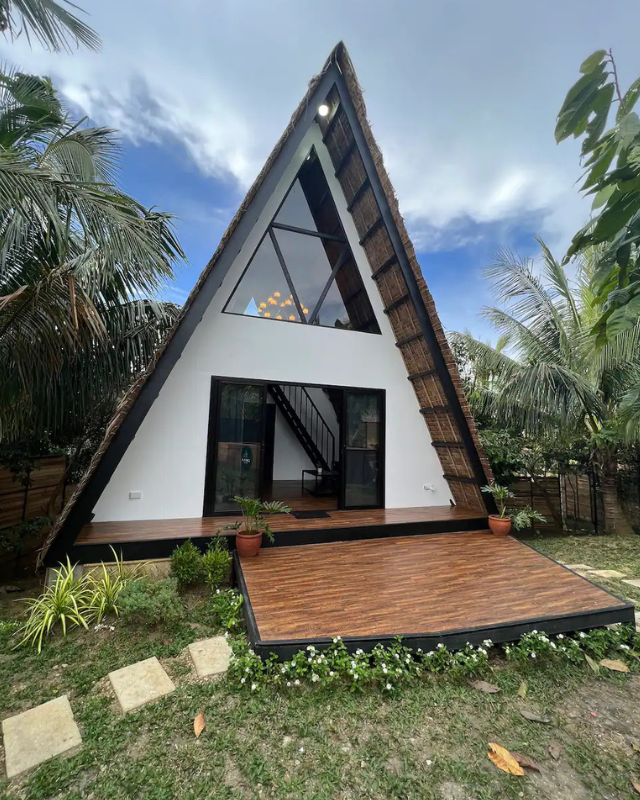 From the outside, it's clear that nature plays a big role in the overall look of Cabin A Robusta. Froi revealed that one significant change they had to make to the property was flattening the land under the cabin, but largely, they chose to leave the trees and surroundings untouched.
ADVERTISEMENT - CONTINUE READING BELOW
Interior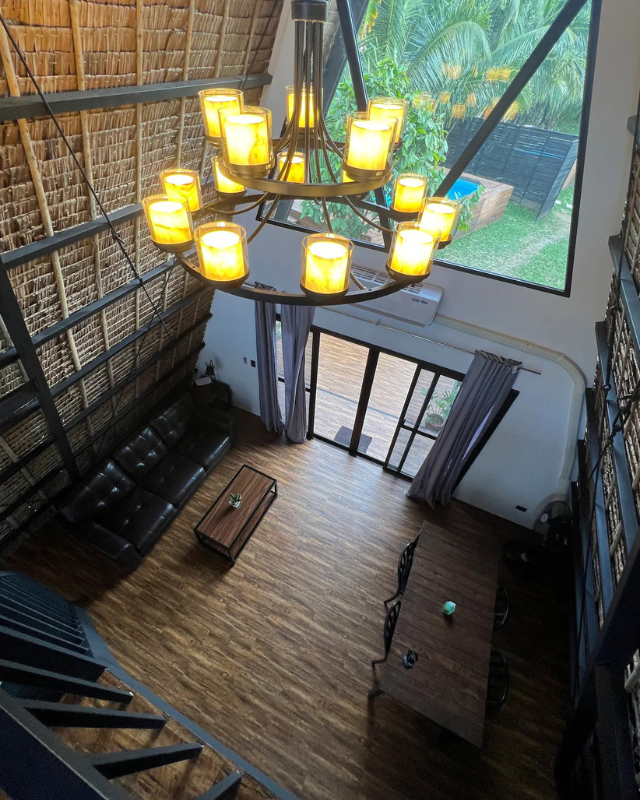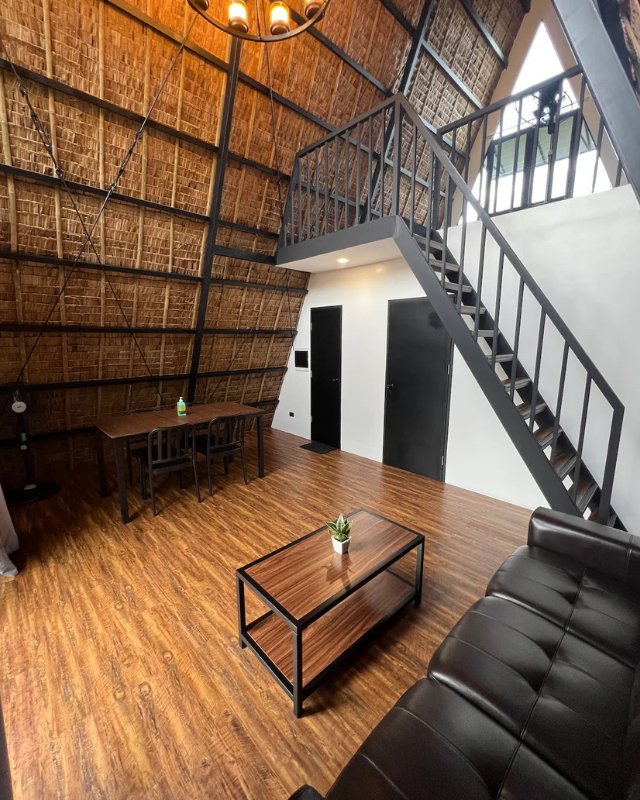 ADVERTISEMENT - CONTINUE READING BELOW
The moment you step inside this cabin, you'll be amazed by the modern chandelier and walls that are entirely made of pawid. You'll also be impressed to know that some of the furniture used here were actually created by Froi, Yvette, and their team, while others were purchased from local stores in Manila.
Also Read: 10 Tips to Help You Achieve A Stunning Living Room
Bedrooms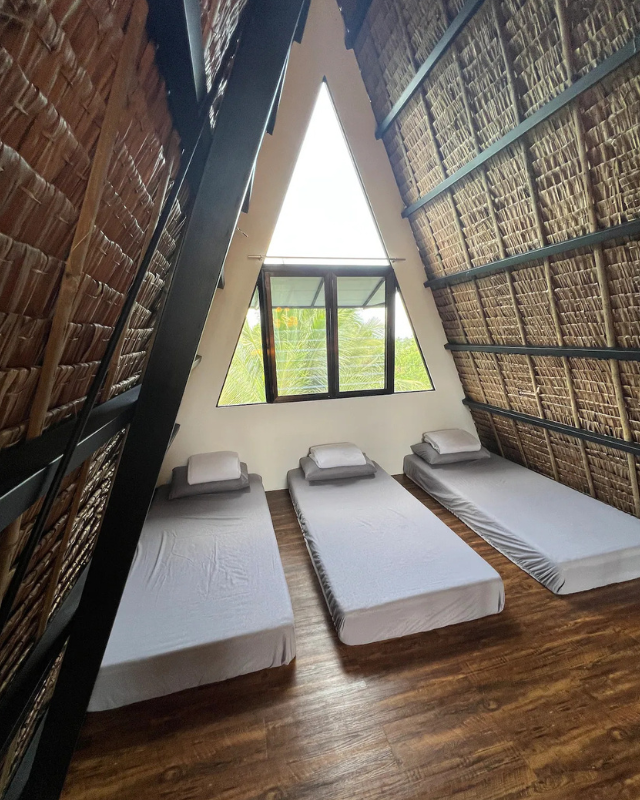 ADVERTISEMENT - CONTINUE READING BELOW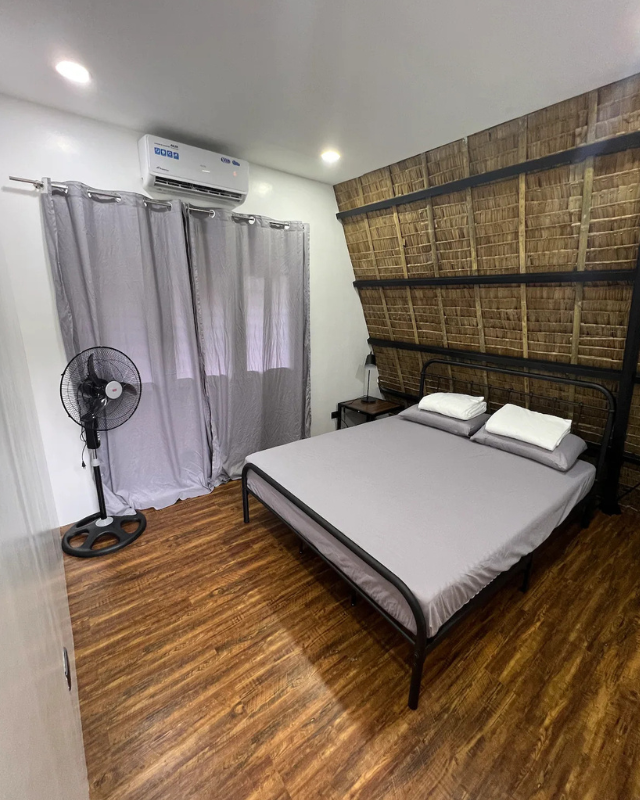 There are a total of two bedrooms in Cabin A Robusta, making it a suitable accommodation for up to eight individuals. The rooms also have large windows that allow in a lot of natural light and fresh air.
Toilet & Shower Area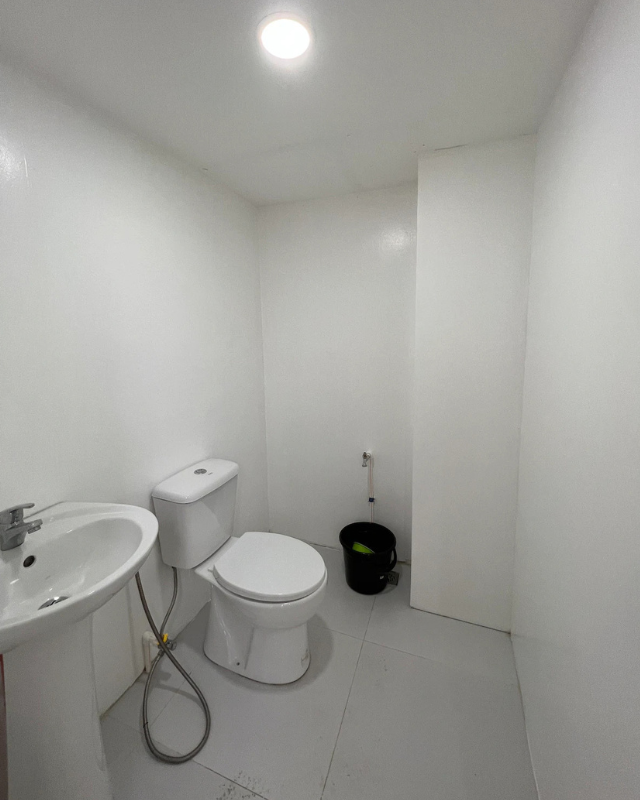 ADVERTISEMENT - CONTINUE READING BELOW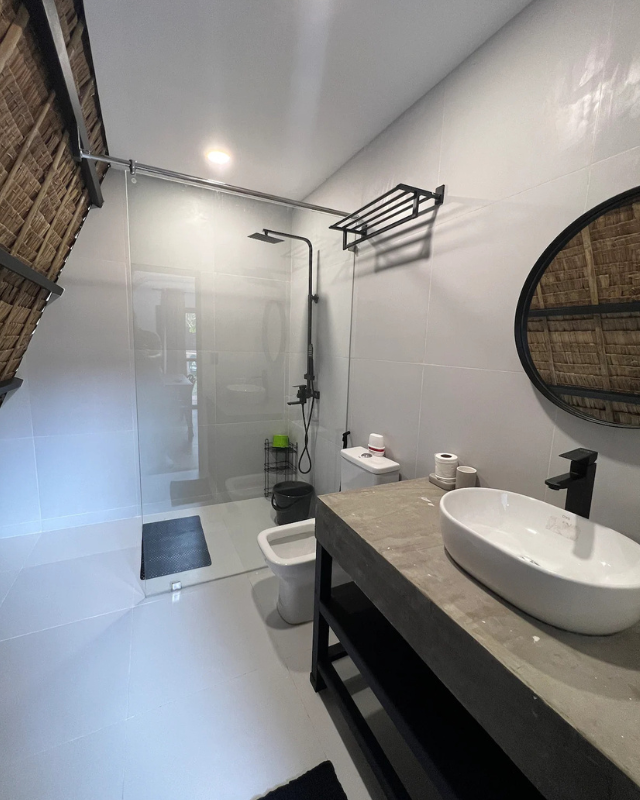 The toilet and shower areas are spacious and clean. Both are also completely cohesive with the rest of the space, with the pawid element still very present.
Also Read: Bathroom Picks For High, Mid, or Low Budgets
Outdoor Kitchen & Dining Area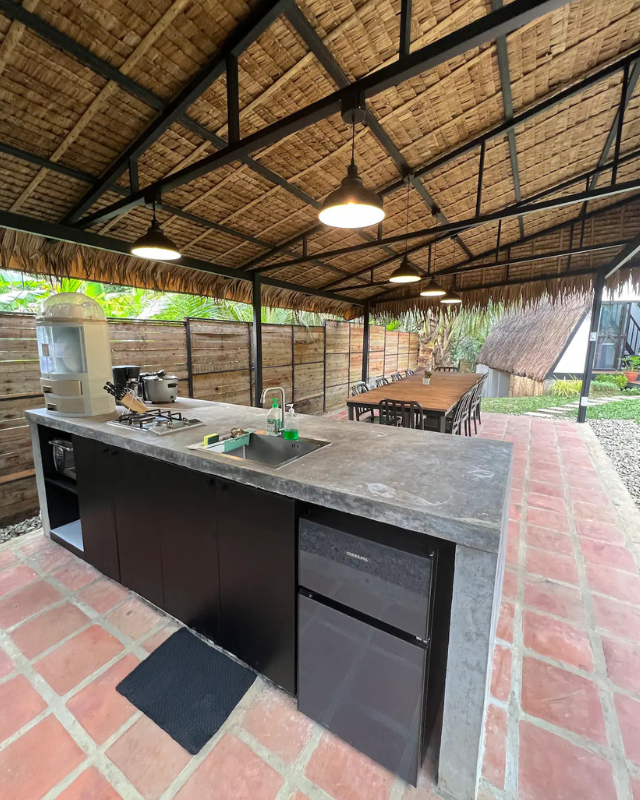 ADVERTISEMENT - CONTINUE READING BELOW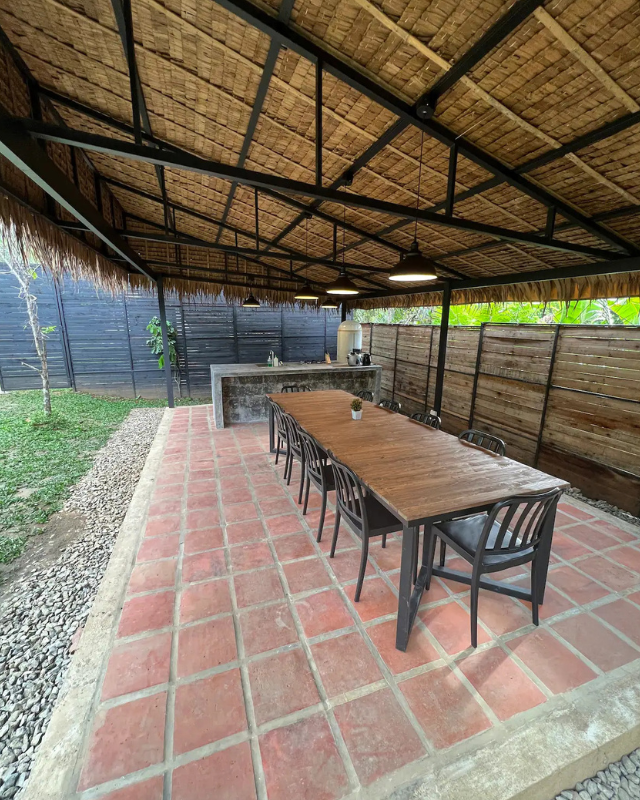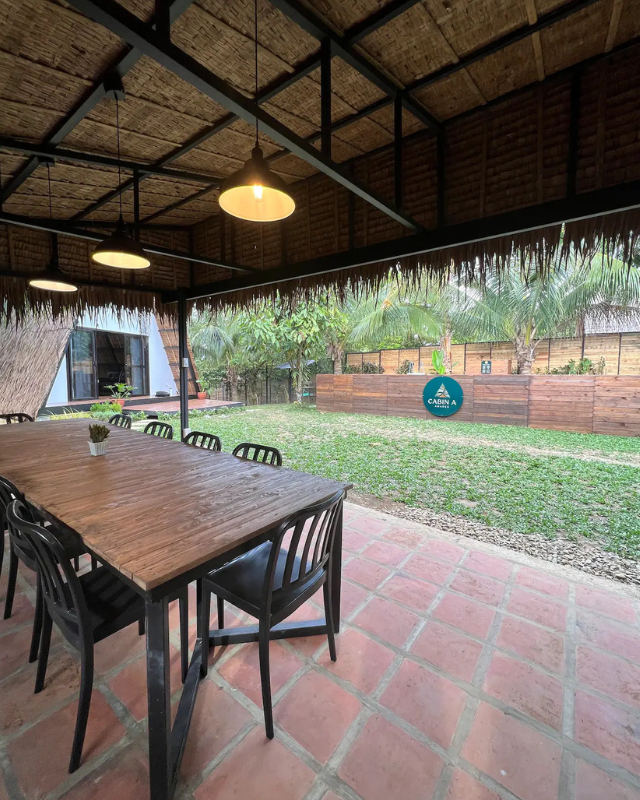 ADVERTISEMENT - CONTINUE READING BELOW
According to Froi, the layout of Cabin A Robusta was designed to achieve optimal flow of movement. As such, they opted to situate the kitchen and dining areas in an open space so that parents and guardians could keep watch over their little ones while prepping meals or unwinding.
Pool Area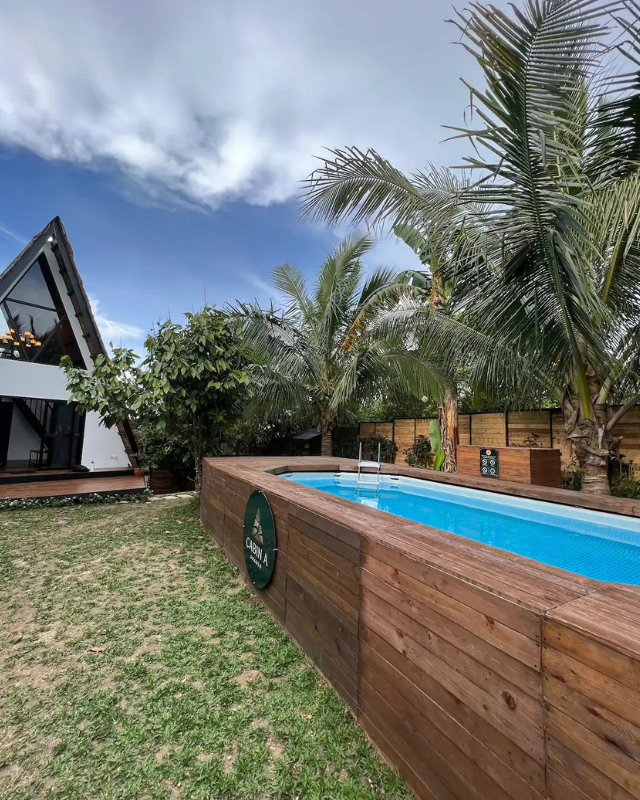 ADVERTISEMENT - CONTINUE READING BELOW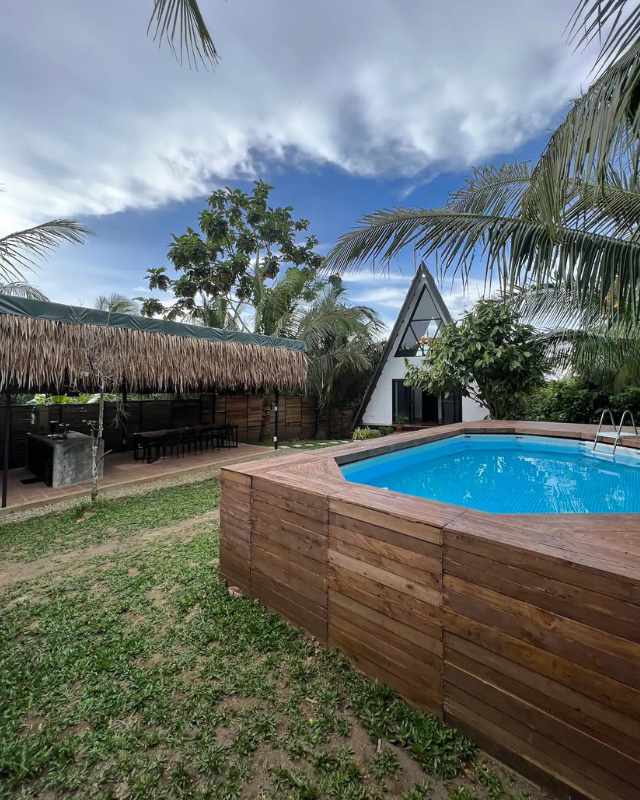 If you're in need of some fun in the sun, then take a dip in Cabin A Robusta's large, luxurious pool, where you get a generous view of both the property and the surrounding greenery.
Book Cabin A Robusta for P7,294 a night.
ADVERTISEMENT - CONTINUE READING BELOW
Links are updated regularly and as much as possible but note that products can run out of stock, discounts can expire and listed prices can change without prior notice.
More on Realliving.com.ph
Load More Stories