Shopping & Services
Here's Everything You Need to Know About Anne Curtis' Trending Camaleonda Sofa
Plus, where to buy similar sofas that can elevate any space. Products and services recommended on our websites are independently selected by our editors. If you buy something through our links, Summit Media may earn an affiliate commission at no extra cost to you.
When actress and host Anne Curtis posted a photo of her living room on Instagram, she caused quite a stir—not just for its luxurious, minimalist style, but also for the many remarkable pieces of furniture in it. One particular item that caught our attention is the Camaleonda sofa, which serves as the focal point of Anne's living room.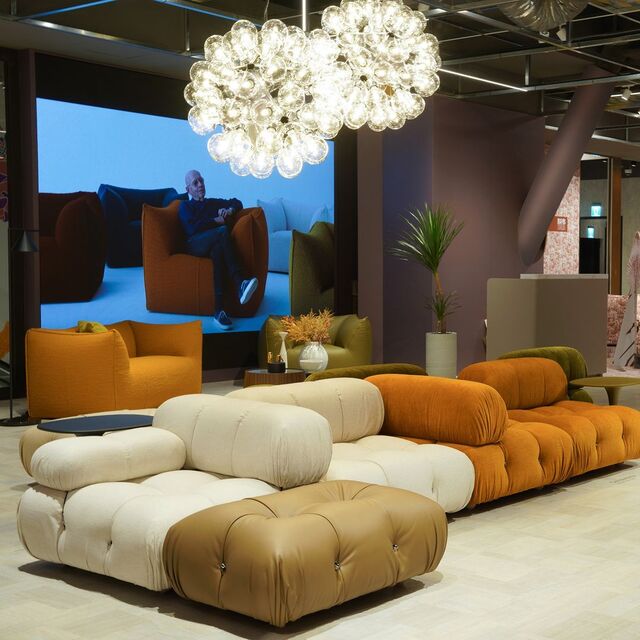 The History of the Camaleonda Sofa
The Camaleonda sofa was originally created in 1970 by internationally renowned architect and designer Mario Bellini. It quickly became known for its unique design—its seats, backrests, and armrests can be hooked and unhooked at will, which means that it can be rearranged in unlimited ways according to the owner's preference.
Even the name itself lives up to the sofa's design and functionality. According to Bellini, "Camaleonda is a name that I invented by mixing two words: the first is the name of an extraordinary animal, the chameleon (camaleonte in Italian), that can adapt to the environment around it and the word 'onda', wave, that indicates the curve of the sea and the desert. Both these words describe the shape and function of this sofa."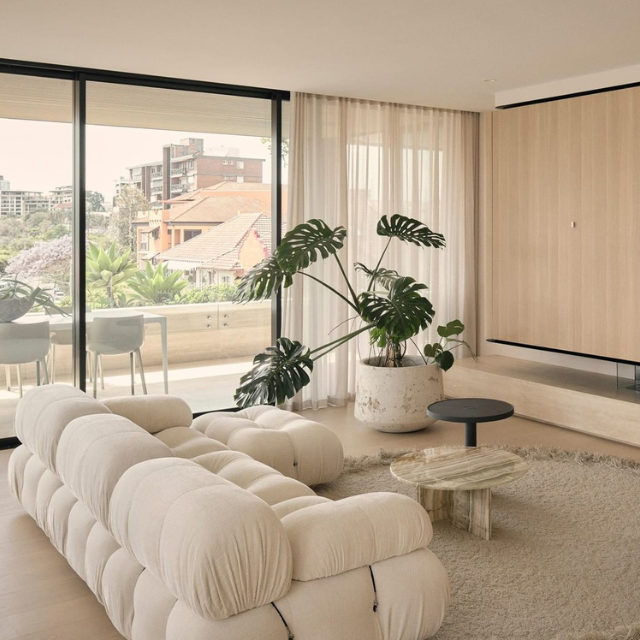 ADVERTISEMENT - CONTINUE READING BELOW
Initially, the Camaleonda was only on the market for eight years. But in 2020, furniture company B&B Italia collaborated with Bellini to reissue it. Now, this iconic modular sofa is a highly sought after piece. It can be seen in the homes of several famous personalities, including model and cookbook author Chrissy Teigen. It has also been featured in the stores of high-end fashion brands like Marc Jacobs and Stella McCartney.
Where to Buy the Camaleonda Sofa in the Philippines
Here in the Philippines, the Camaleonda sofa is available at the B&B Italia Manila showroom in Bonifacio Global City, Taguig. It has a price range of $19,581 to $21,284 (approximately P1,111,623 to P1,208,303).
If you're feeling inspired to give your living room an updated look that's similar to Anne's, a modular sofa might be just what you need. The good news is that there are lots of affordable options you can find online, and we've put together a list that you can get started with. While they aren't exact replicas of the Camaleonda, they have a similar look, functionality, and are sure to give your space lots of class and style.
Also Read: How the Right Sectional Sofa Can Give Your Home a Makeover
Here are eight sofas similar to the modular Camaleonda that you can buy online:
1. Furniture Republic L Shape Sofa
P81,500 on Lazada and Furniture Rpublic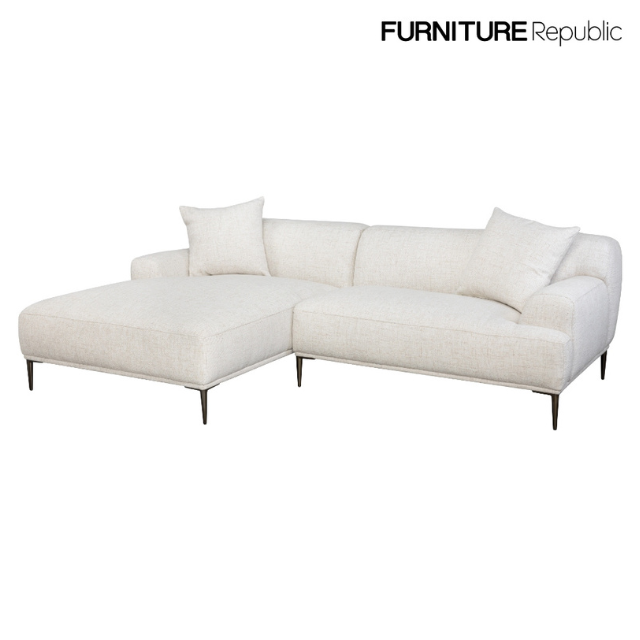 One sofa that can help you recreate the comfort of sitting on a Camaleonda is the Furniture Republic L Shape Sofa. It has plenty of seating and is made of high-density foam, making it ideal for lounging. This sectional sofa can also work in big and small spaces, depending on where you place it. For instance, if positioned against a wall, it can prevent the room from looking cramped. If put in the middle, it can create a more cohesive look for the space.
ADVERTISEMENT - CONTINUE READING BELOW
2. Homemaker Furniture New Stan Sofa with Ottoman
P13,990 on Lazada, Shopee, and Homemaker Furniture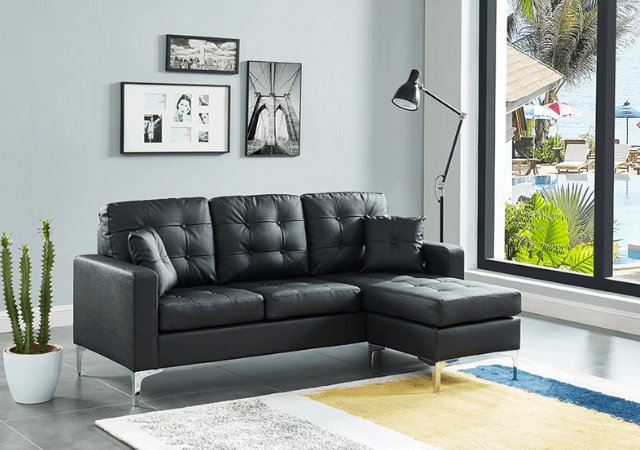 Just like the Camaleonda, the New Stan Sofa from Homemaker Furniture has a detachable ottoman seat, so you can rearrange the sofa whichever way you prefer. This item also has big pillows for backrests and comes with two smaller pillows. An added bonus: It comes with a synthetic leather cover, which is perfect if you want to go for a more modern look.
ADVERTISEMENT - CONTINUE READING BELOW
3. Homemaker Furniture New Valentine Fabric Sofa Bed
P17,990 on Lazada, Shopee, and Homemaker Furniture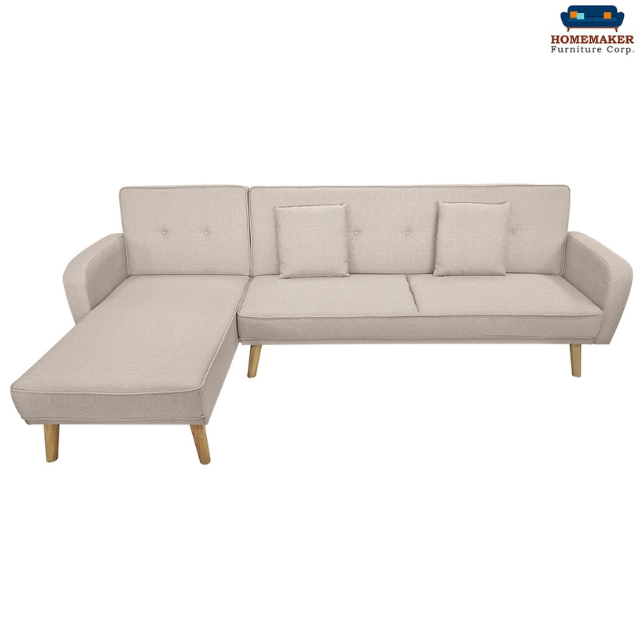 Recreate the modular quality of the Camaleonda with Homemaker Furniture's New Valentine Sofa, which has detachable armrests and a detachable L-part. The backrests can be reclined to make a bed, so you're guaranteed a comfortable rest. Plus, this couch comes with free throw pillows.
ADVERTISEMENT - CONTINUE READING BELOW
Also Read: 5 Qualities To Look For When Investing In a Sofa
4. Furniture Source Nordman Reversible Chaise Sofa
P13,995 on Shopee and Furniture Source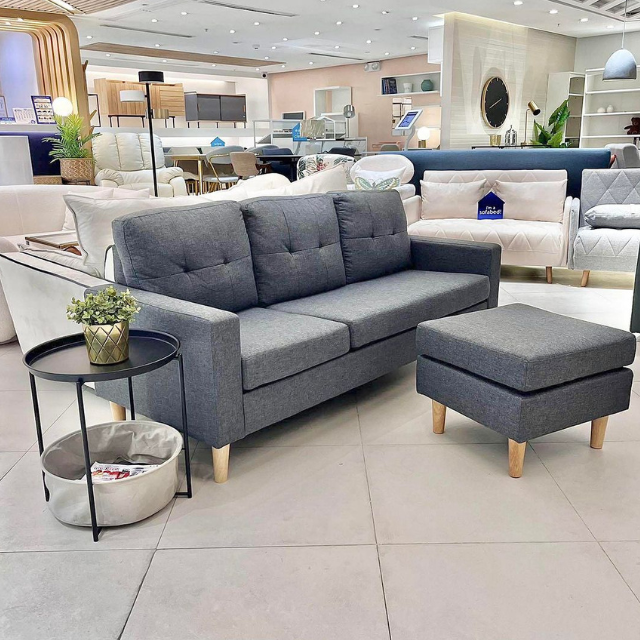 [https://www.furnituresourcephils.com/product/nordman-reversible-chaise-sofa-light-gray-fabric/]
Another sofa with pieces that can be rearranged at will is Furniture Source's Nordman Reversible Chaise Sofa. The chaise can be placed on either side of the sofa, but you also have the option of converting it into an ottoman or even a repurposed side table. Its back cushion has a tufting accent that's reminiscent of the Camaleonda's bulbous look.
ADVERTISEMENT - CONTINUE READING BELOW
5. Affordahome Furniture Armani Sectional Sofa
P22,250 on Lazada and Shopee, and Affordahome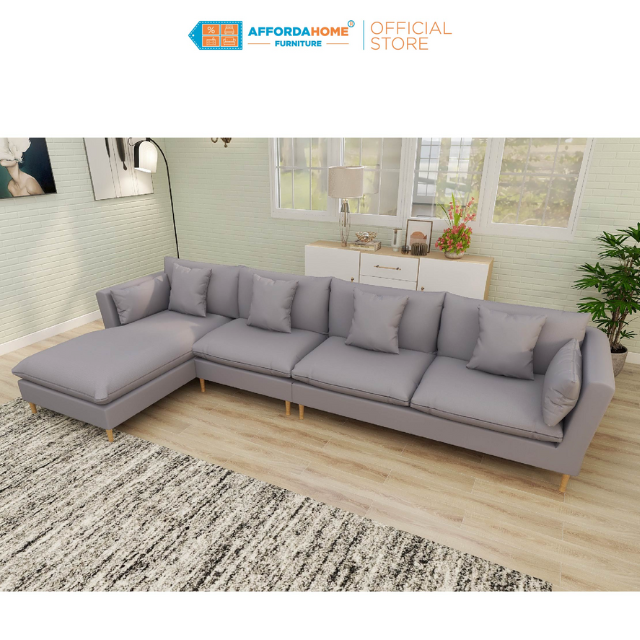 If you're looking for a sofa that's both spacious and stylish, check out the Armani Sectional Sofa from Affordahome. With a double arm cushion design and soft, plush foam seating, this sofa is perfect for days when you just want to lay down and take a break. It comes in four different shades: light gray, dark gray, light brown, and dark brown.
ADVERTISEMENT - CONTINUE READING BELOW
6. Uratex Kiara 3-1-1 Sofa Set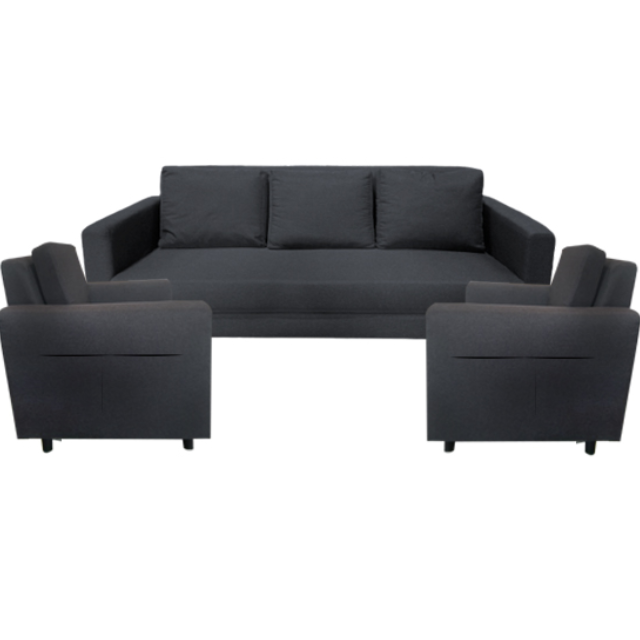 Another good pick if you need a sofa that's large and roomy is the Kiara 3-1-1 Sofa Set from Uratex, which comes with a three-seater couch and two single-seater chairs. It has a clean look that is sure to give your space a dose of sophistication, just like a Camaleonda would. On top of that, the chairs have side pockets that are perfect for extra storage. The Kiara 3-1-1 Sofa Set also passed the ISO 7173, which is the international standard for durability and strength of chairs and stools.
ADVERTISEMENT - CONTINUE READING BELOW
7. BAIERDI Nordic Folding Sofa
P2,999 (from P6,999) on Lazada; P3,166 (from P7,188) on Shopee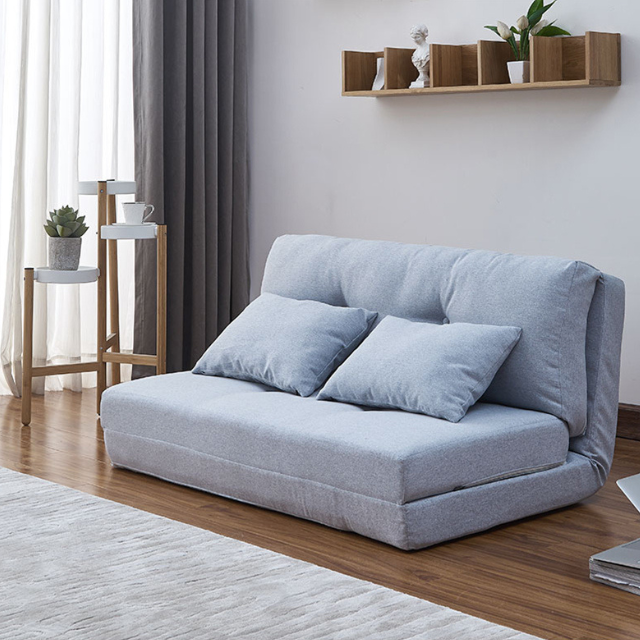 One notable quality of the Camaleonda is that it has no frame. If that's a look that you're looking to recreate in your space, take a look at the BAIERDI Nordic Folding Sofa. It has a thick backrest that provides good back support, but it can also be retracted so you can lie down on it comfortably. You also have the option between three different types of fabric cover: cloth, leather, and denim. This is a great option for a more laid-back feel.
ADVERTISEMENT - CONTINUE READING BELOW
8. Finelife Nordic Tatami Sofa
P6,998 on Lazada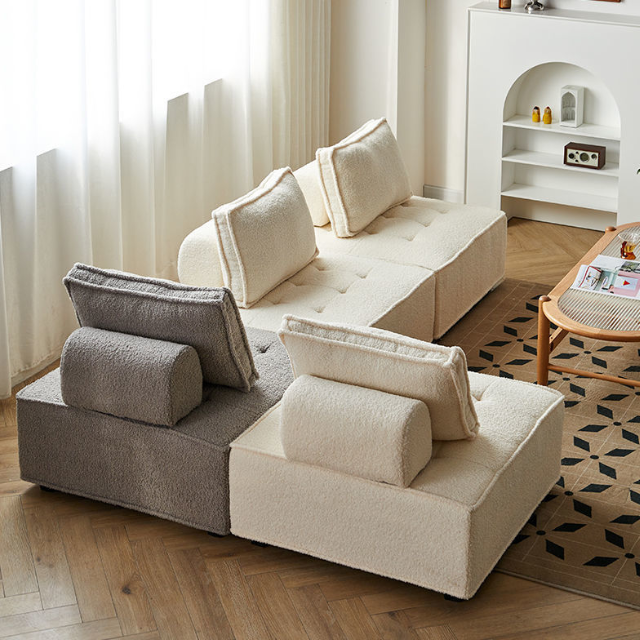 Another sofa that has a tufted design similar to the Camaleonda is the Finelife Nordic Tatami Sofa. With seats made of high-density sponge and a cover made of soft lamb flannel, lounging on this sofa is going to make you feel like you're sitting on a cloud. Plus, this item is built with a sturdy, solid wood frame that can carry heavy loads.
ADVERTISEMENT - CONTINUE READING BELOW
Links are updated regularly and as much as possible but note that products can run out of stock, discounts can expire, and listed prices can change without prior notice.
For more discounts and deals, check out Real Living's exclusive vouchers.
More on Realliving.com.ph
Load More Stories