Building & Renovating
How to Build a Typhoon-Resistant House, According to Design Professionals
With typhoons becoming stronger, it's important to make sure your home can withstand strong winds and rain Photography: Shutterstock (Main Photo)
An article on Business World says that damage due to Typhoon Odette, which ravaged Visayas and Mindanao in 2021, has reached around Php17.7B. In terms of houses, the National Disaster Risk Reduction and Management Council reported around 991, 762 partially damaged and 368, 441 totally destroyed homes.
READ: This Tiny Home in the Mountains Remained Standing After Typhoon Odette
Given the number of typhoons that pass by our country every year, building typhoon-resistant structures has become a must. How do you make sure your house will remain standing after a typhoon? Is it enough to build strong walls and concrete structures?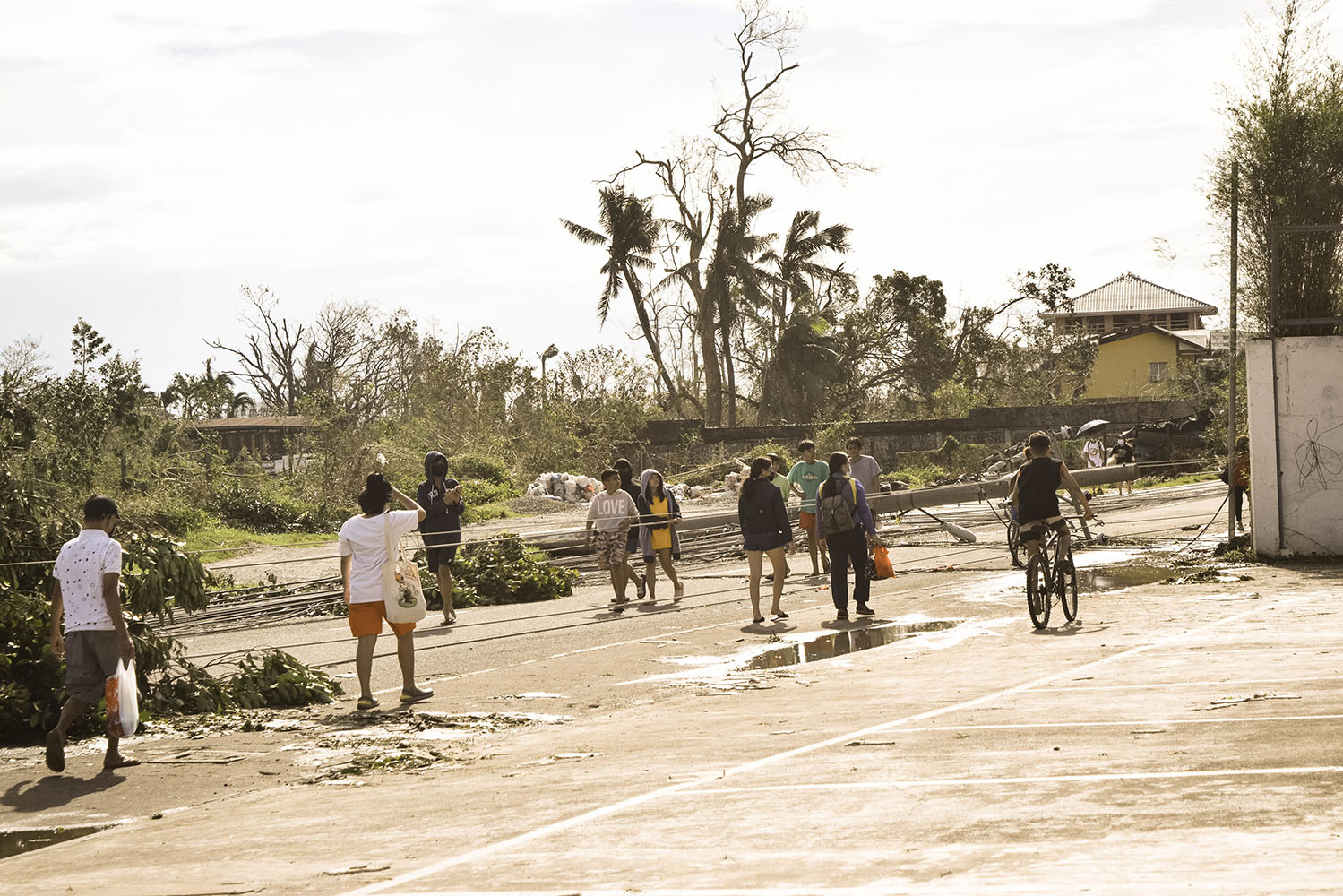 M+S Studio Co., the design firm behind the tiny home that was almost unscathed after Typhoon Odette, highlights the importance of choosing the right design. Architect Marvin Mariñas says that a house should be designed not just as a "stand-alone structure, but as a part of its surroundings."
"Design considerations must be made like observing the location, the elevation, the general wind directions such as Amihan and Habagat, the solar orientations, and the surrounding natural vegetation, to name a few. These are just some of the advantages when you hire the services of an architect and interior designer," he adds.
How to build a typhoon-resistant house
To help you achieve a home that can withstand extreme weather conditions, we asked M+S Studio, Co. for tips and reminders. Whether you're building your dream home or planning to work on a renovation, here are insights to keep in mind:
ADVERTISEMENT - CONTINUE READING BELOW
Be mindful of your home's location and surroundings.
The Mariñas's tiny home stands on an uphill slope and surrounded by trees. Marvin and his wife, interior designer Sheryl Mariñas, took the trees into consideration when finalizing the design of their home.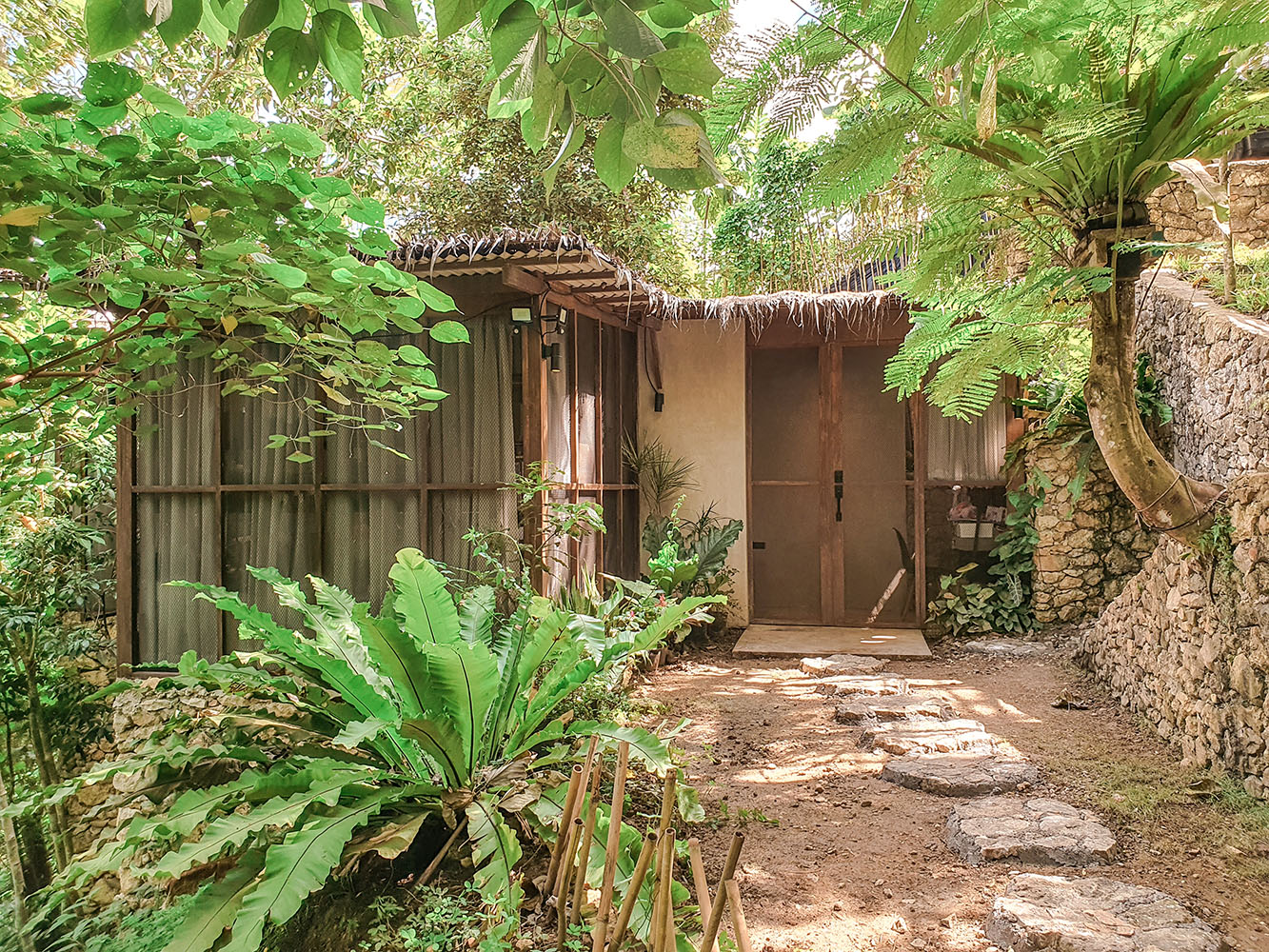 "Living around trees has more advantages. It's unfair to cut them just because you're worried a super typhoon will strike sooner or later. Typhoons work like natural pruning, wherein the weak branches are removed to keep the main trunk healthy," explains the architect.
If your house is surrounded by trees, it's best to trim and prune the branches ahead of the typhoon season. Marvin and Sheryl also advise to be observant of the age of trees and be on the lookout for dead trees that can fall anytime.
READ: How Much Does It Cost To Replace Your Home's Roof?
Choose a design that prioritizes cross ventilation and wind flow.
Marvin reminds about the importance of not restricting wind flow by having solid or glass walls. "For existing houses, one may add natural vegetation as wind buffers. I would recommend fast-growing bamboo as it's flexible and sways when there are strong winds," he says.
ADVERTISEMENT - CONTINUE READING BELOW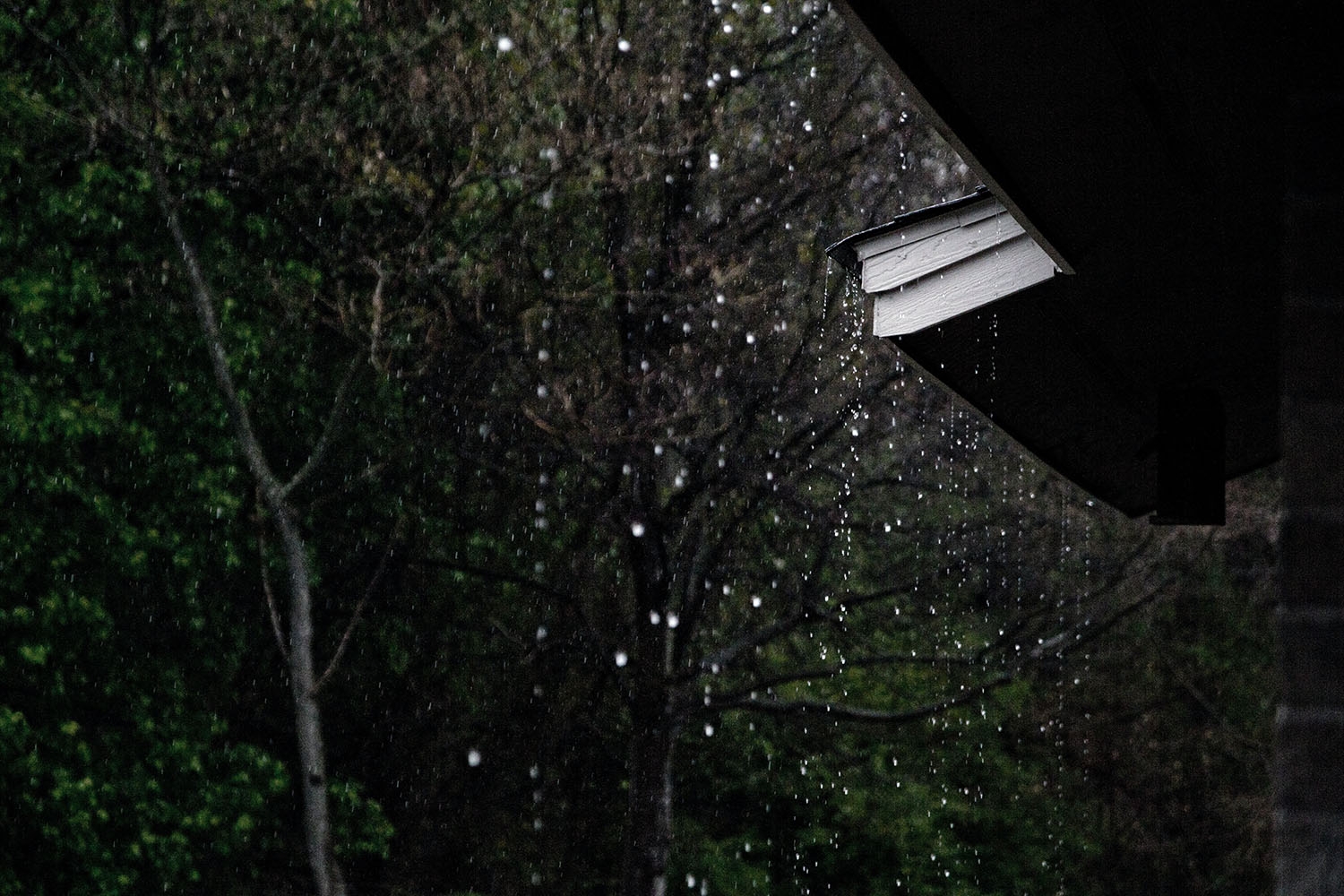 For glass windows and walls, it's important to invest in outdoor wooder shutters to help break the wind flow and protect its surface from flying debris.
Keep in mind the important things and appliances inside the house.
While wide roof overhangs keep the rain from entering the house, it can be susceptible to damage due to strong winds. "We personally prefer to have a certain or minimal portion of the house with its own enclosure then have the general areas with openings to allow wind flow," they share.
ADVERTISEMENT - CONTINUE READING BELOW
Always consider elevation when designing a house.
The same rule applies when renovating an existing home. You need to consider if you are near sea level or your home is located on a mountain. "Always prepare for the worst scenario like a storm surge, flooding, or landslide, especially if your location is prone to such events," Marvin adds.
Consider creating an underground storm room.
Depending the size of the property, a storm room comes in handy as it gives you a place you can hide in during a strong typhoon. "Maybe locate that room in your backup pantry or where your water supply and battery stations are found. Make sure it's easily accessible from inside your house and not through the outside," suggests Marvin.
When planning a storm room, you can also consider carving out a powder room in the space just in case you need to stay there longer.
ADVERTISEMENT - CONTINUE READING BELOW
These are just some of the things you need to consider when building a typhoon-resistant home. It's best to discuss specifics with your architect or the design professional you're working with as he or she can make suggestions depending on your property.
Marvin and Sheryl are the professionals behind M+S Studio Co. Marvin is an architect and Sheryl is an interior designer. To see some of their projects, you can follow them on Facebook. You can also visit their website at www.msstudioco.com or follow them on Instagram @msstudioco.
More on Realliving.com.ph
Load More Stories