Shopping Guide
Christmas Gifts for Every Budget
Some suggestions for that holiday cheer. As the holiday season approaches, giving gifts is something that's part of the tradition. Finding that perfect Christmas gift is a delightful pursuit, whether you're keeping a close eye on your budget or ready to indulge. In this article, we'll guide you through a handpicked selection of Christmas gift ideas, arranged by price range.
Christmas Gifts for the Home
P999 and Below
Mia Maison Christmas and Premium Scents at P420 to P950
Mia Maison presents us with its Christmas line of scents. The bundles' prices range from P420 to P950, depending on the bundle you choose. These premium scents perfectly capture the holiday spirit that can help elevate your festive atmosphere. Whether you want to gift this for yourself or for someone close to you, you can help bring the magic of Christmas into the home with these delightful scents.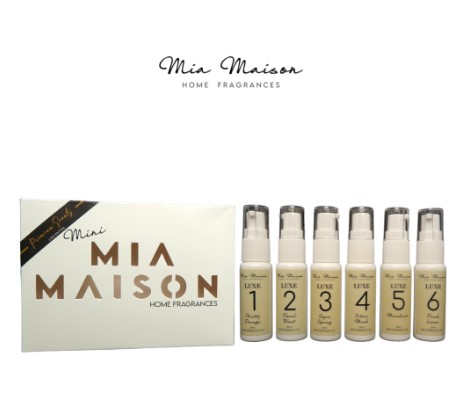 Glass Jars with Lids at P119
Upgrade your kitchen or storage solutions with this convenient find. For just P119, you'll receive a set of three glass jars crafted from durable soda-lime glass. These jars feature airtight glass lids with PE seal rings that are perfect for preserving freshness and organizing your space. It's definitely a practical addition to any home.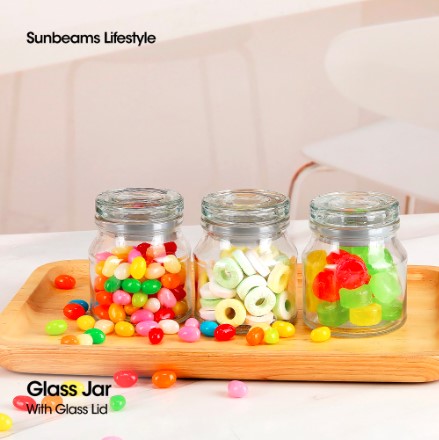 ADVERTISEMENT - CONTINUE READING BELOW
Non-slip mat from Locaupin at P81
Add a touch of whimsy to your space with this charming non-slip mat from Locaupin. At just P81, it's not only affordable but also a delightful addition to your home. The cute cat design brings a smile to your face while keeping your floors safe and slip-free. It's a simple and budget-friendly way to enhance your decor.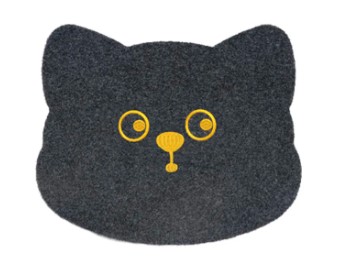 P1000-4999
Metallic Step Trash Bin at P1599.80
Upgrade your home with this stylish metallic step trash bin, priced at a reasonable P1599.80. The sleek design adds a touch of modern elegance to any space, making it both functional and aesthetically pleasing. Say goodbye to mundane trash disposal and hello to a more sophisticated solution.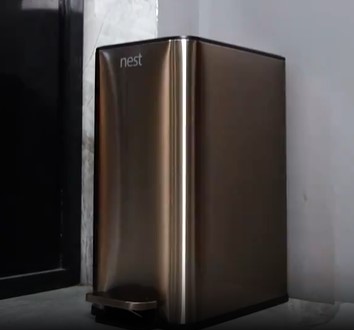 ADVERTISEMENT - CONTINUE READING BELOW
Flame Humidifier at P2399
This is the piece that once elicited some panicked reactions from people who saw it, and for a good reason! Enhance your living environment with this captivating flame humidifier, available for just P2399. This eye-catching piece not only elevates your space but also adds a soothing touch to the atmosphere. Embrace a healthier, more comfortable home with this affordable yet distinctive addition.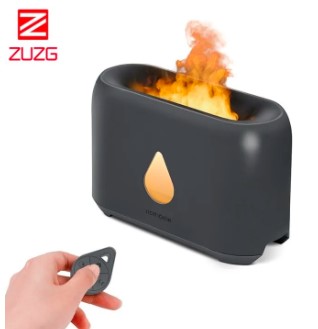 ADVERTISEMENT - CONTINUE READING BELOW
P5000-9999
Ergonomic Computer Chair at P9390
Invest in your comfort with the Aofeis PrimaChair MU, an ergonomic office computer chair priced at P9390. This chair offers multi-adjustments to ensure you have a customized seating experience. Say goodbye to discomfort and enhance your work or relaxation time with this well-designed and affordable office chair.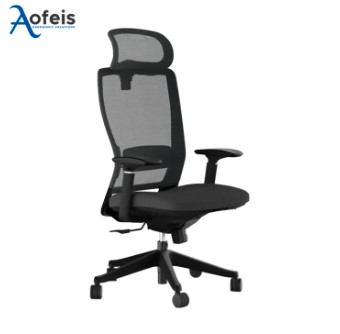 ADVERTISEMENT - CONTINUE READING BELOW
Versatile Bookcase at P5990
Elevate your home organization with the Furniture Source Billy Bookcase in a sleek white finish. This tall and wide bookcase provides ample storage and style. This makes it an excellent addition to any room, whatever your current theme may be–and even if you're planning to change it in the future. Get organized in style with this versatile piece.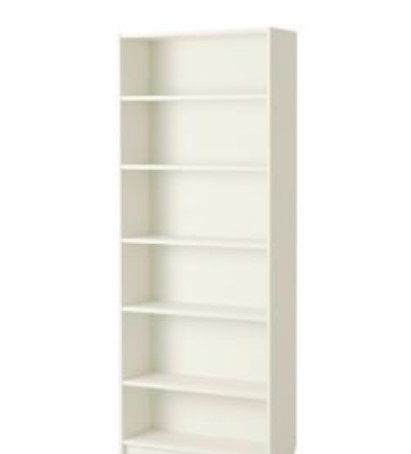 ADVERTISEMENT - CONTINUE READING BELOW
P10000 and Above
Electronic Ergonomic Standing Desk at P14990
Experience the ultimate in workspace flexibility with the FlexiSpot E5 Electric Ergonomic Standing Desk. This height-adjustable desk features a 2-motor 3-stage frame that offers optimal comfort during work. Transform your workspace into a dynamic and ergonomic environment with this innovative addition.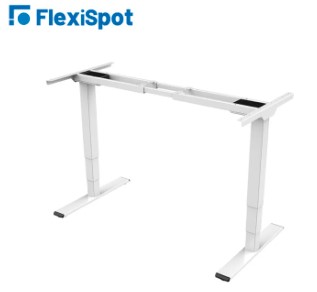 ADVERTISEMENT - CONTINUE READING BELOW
JBL Ultra HD Soundbar at P18999
Immerse yourself in a world of audio excellence with the JBL Bar 5.1 Channel 4K Ultra HD Soundbar. This soundbar comes with True Wireless Surround Speakers, offering a truly immersive sound experience without the clutter of wires. Elevate your home entertainment with this impressive audio solution.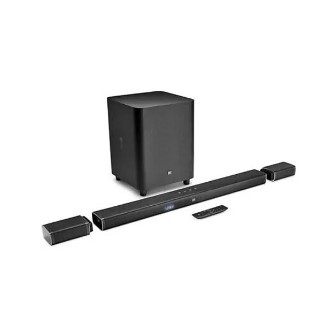 ADVERTISEMENT - CONTINUE READING BELOW
With the holiday season on the horizon, the joy of giving takes center stage. Whether you're budget-conscious or ready to splurge, our handpicked gift ideas cover all price ranges, ensuring your presents are filled with thought and heart. Despite all of these, the sentiment behind your gift matters most, and personal touches can make any gift special. With these ideas in mind, you're all set to make this holiday season truly memorable.
Frequently Asked Questions About Christmas Gifts Per Price Point
How do I determine the appropriate budget for a gift?
Consider your relationship with the recipient, the occasion, and your own financial situation. It's essential to choose a price point that feels comfortable and appropriate.
Is it okay to pool money with others for a more expensive gift?
Yes. Group gifts can be a great way to afford a pricier items while still offering a meaningful and thoughtful present. After all, the most important aspect of gift-giving is the thought and effort you put into it. Price is only one factor; the sentiment behind the gift matters most.
ADVERTISEMENT - CONTINUE READING BELOW
How can I personalize a gift regardless of the price point?
Look for customizable items or add a personal touch, such as engraving, to make the gift more special.
How can I make a gift feel more special if it's in the lower price range?
Consider a handwritten note or a custom touch, such as a monogram or a photo frame with a cherished memory.
How can I ensure quality when choosing a gift in this price range?
Read reviews, check for warranties, and buy from reputable brands or retailers to ensure you're getting a high-quality gift.
How can I ensure I'm getting value for my money with a high-priced gift?
Research thoroughly, compare products or experiences, and consider the recipient's preferences to ensure the gift is worth the investment.
Are handmade gifts a good idea?
Handmade gifts, or even customized gifts that you commissioned, can be incredibly special and meaningful. Consider your own skills and the recipient's preferences, and create something unique that shows you've put thought and effort into it.
ADVERTISEMENT - CONTINUE READING BELOW
How can I ensure my gift is culturally sensitive and respectful?
Research the recipient's culture and traditions to ensure your gift is appropriate. When in doubt, it's often best to ask someone from that culture for guidance.
Should I always include a card with a gift?
While not always necessary, a heartfelt card with a personal message can enhance the gift-giving experience and convey your emotions and intentions.
What do I do if I don't know the recipient's preferences well?
Consider neutral, universally appreciated gifts like a bouquet of flowers, a good book, or a gourmet food basket. These options are usually well-received and show thoughtfulness.
Is it acceptable to regift an item?
Regifting can be acceptable in certain situations, but be cautious. Ensure the item is in excellent condition, and it's best not to regift within the same social circle.
Are there any eco-friendly gift options I can consider giving?
Yes. You can opt for sustainable gifts like reusable water bottles, eco-friendly skincare products, or items made from recycled materials to reduce environmental impact or carbon footprint.
ADVERTISEMENT - CONTINUE READING BELOW
How can I make a last-minute gift feel thoughtful?
Go for a digital gift like an e-book, streaming service subscription, or an online class. You can also choose same-day delivery for a thoughtful gift that arrives promptly.
What should I do if the recipient already has everything they need?
Consider experiential gifts, like tickets to a show or concert, a spa day, or a cooking class, which provide memorable experiences rather than physical items.
How can I find a gift that supports a charitable cause?
Look for products or companies that donate a portion of their proceeds to a cause you or the recipient cares about. Many items are designed to give back to communities or the environment.
More on Realliving.com.ph
Load More Stories