Home Improvement
3 Ways to Cool Down Your Home, According to Architect Oliver Austria
Bring the heat down with these useful tips. The weather in the Philippines can be quite erratic, but because this is a tropical country, one thing we can generally expect is that it is going to be pretty hot. As such, it is always useful to keep in mind different sustainable and affordable ways to keep the temperature relatively low inside your home.
Luckily for us, YouTuber and architect Oliver Austria has some helpful tips in that department! In a recent video on his YouTube channel, Oliver discussed how you can cool your home for free, and we are certain these tips will come in handy, wherever in the Philippines you may be.
Take note of Oliver's tips to keep your home cool and breezy:
1. Arrange the orientation of your home according to the path of the sun.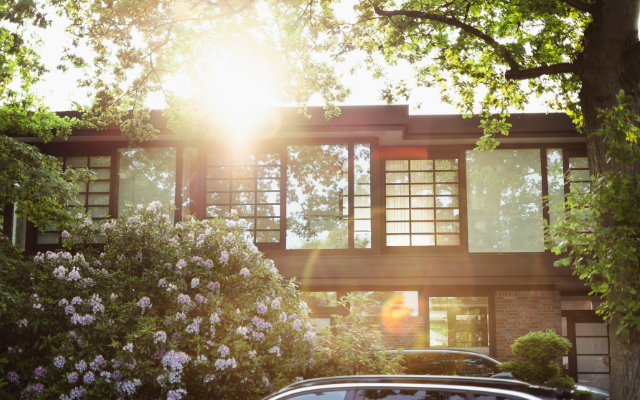 If you are in the middle of constructing your home, here's a hack you will want to take note of. The sun is at its highest between 12NN and 3PM, and during this part of the day, the sun is typically in the south to southwest direction. Because of this, Oliver advises locating in the south to southwest direction rooms that are not commonly used during those hours, such as bathrooms and laundry areas.
"Personally, 'pag nagpaplano ako ng bahay ay iniiwasan ko na may malalaking bintana sa direction na ito," he shares. Examples of these would include living and dining rooms. Bathrooms would be good to put there because people do not usually use them between 12NN and 3PM and because they typically only have small windows. Another advantage of putting a T&B in the south to southwest direction? "[M]as mabilis matutuyo ito, therefore, less amag," Oliver explains.
ADVERTISEMENT - CONTINUE READING BELOW
2. Add shades.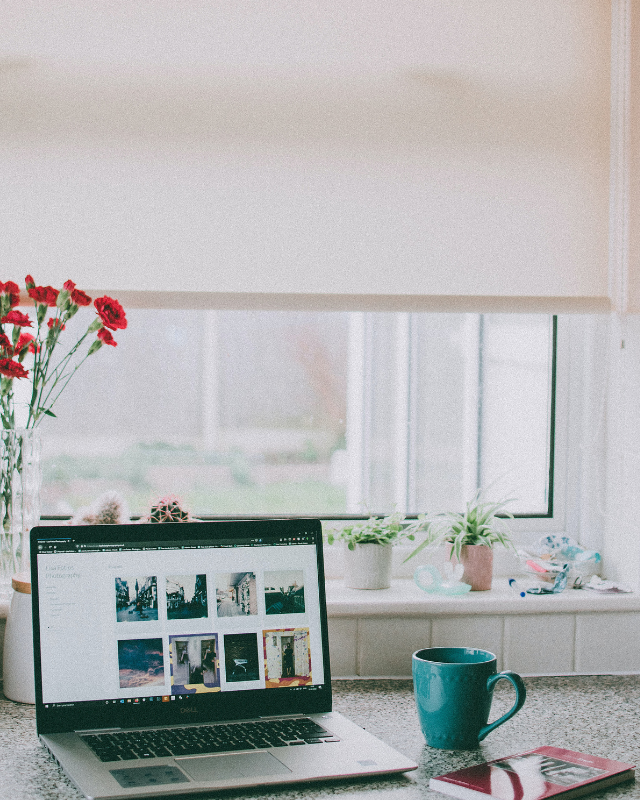 If orienting the layout of your home according to the path of the sun is not a feasible option for you, one thing you can try is incorporating various kinds of shades, such as canopies, into your space. Oliver explains that there are two main types of canopies: hard canopies, which block out the sun completely, and soft canopies, which primarily filter the sun's rays and allow a bit of light to seep in.
Oliver says, "Canopies are great solutions kasi double purpose siya – for sun and para rin sa ulan. And hindi niya rin pinipigilang makapasok 'yong indirect sunlight, so may liwanag pa ring manggagaling sa mga bintanang may canopy."
Another kind of canopy you may want to consider are louvers or brise soleil. Though these architectural features are certainly unique, keep in mind that they may also block the view from your window and are quite pricey to install. You may also think about using window tints.
Finally, you can also try using curtains and blinds. Oliver explains that this is an easy and economic way of cooling a space, but it may darken the interiors of your home and prevent the wind from flowing in freel.
3. Promote airflow.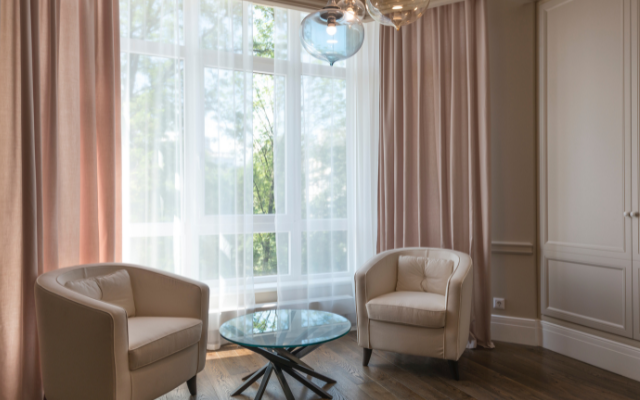 ADVERTISEMENT - CONTINUE READING BELOW
Oliver's third tip to lower the temperature in your home is to be mindful of airflow or how air flows inside. Ensure that there is good cross-ventilation so that "both sides ng room niyo ay merong nabubuksan natin na mga bintana para tagusan and free-flowing 'yong hangin."
If you don't have a lot of windows at home, try installing a ceiling fan. "Ang kagandahan ng ceiling fans ay steady airflow ang pino-provide niya, and having good airflow can lower 'yong temperature ng kwarto niyo up to 8 degrees Celsius," Oliver says. "Pero siyempre, kung walang bukas na window, i-si-circulate niyo lang 'yong hangin na nasa loob ng kwarto niyo, so do not expect a cooling effect."
A useful note: Ceiling fans can either be powered by a DC motor or an AC motor. Fans powered by DC motors produce less friction, which makes them quieter and more efficient than fans powered by AC motors. Oliver adds that DC motor–powered fans can be up to 55% more efficient than their AC motor–powered counterparts.
ADVERTISEMENT - CONTINUE READING BELOW
Last but not the least, you could also employ the stack effect in your space. Oliver explains, "Basically, stack effect takes advantage do'n sa pag-akyat no'ng mainit na hangin. Now, the reason kung bakit umaangat 'yong mainit na hangin ay dahil less dense ito kumpara sa malamig na hangin. So to put it simply, mas magaan ang warm air kumpara sa cold air.
"Now, by placing intake windows sa baba at exhaust windows sa taas ng isang room, strategically, ay ma-re-reduce 'yong init sa loob ng bahay niyo."
Want more tips to cool your home affordably? Check this out.
More on Realliving.com.ph
Load More Stories