Decorating
These Charming Homes Measure 40sqm Or Less
When it comes to achieving your dream home, size doesn't matter at all Photography: Michael Angelo Chua and Dairy Darilag (Main Photos)
We've said it a hundred times before—size doesn't matter when it comes to creating a comfy and functional haven. Whether you own a studio unit or a three-bedroom condo, it all boils down to how you will personalize it and what you will add to the space to turn it into a home where you can sleep, relax, and do different tasks.
To inspire you to make the most of every inch of space, we've rounded up five homes that measure 40sqm or less. These spaces prove that a teeny-tiny unit can be pretty and livable, too:
A 27sqm Man Cave
We seldom see dark colors in small spaces as many believe these can make tiny units look smaller and cramped. In this unit, interior designer Irene Reyes and the owner took a bold design step by welcoming guests with an all-black compact kitchen.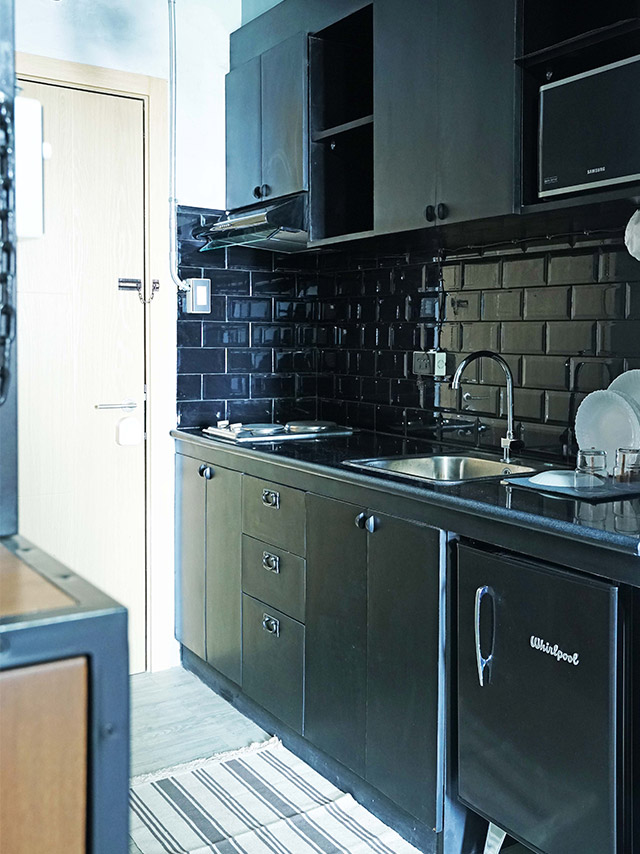 From black subway tiles and cabinets to appliances and cabinet handles, the striking color choice definitely adds personality to the home. Taking inspiration from hotels found in New York City, the owner also decided to spruce up the living area with a brick wallpaper that goes with the unit's industrial theme.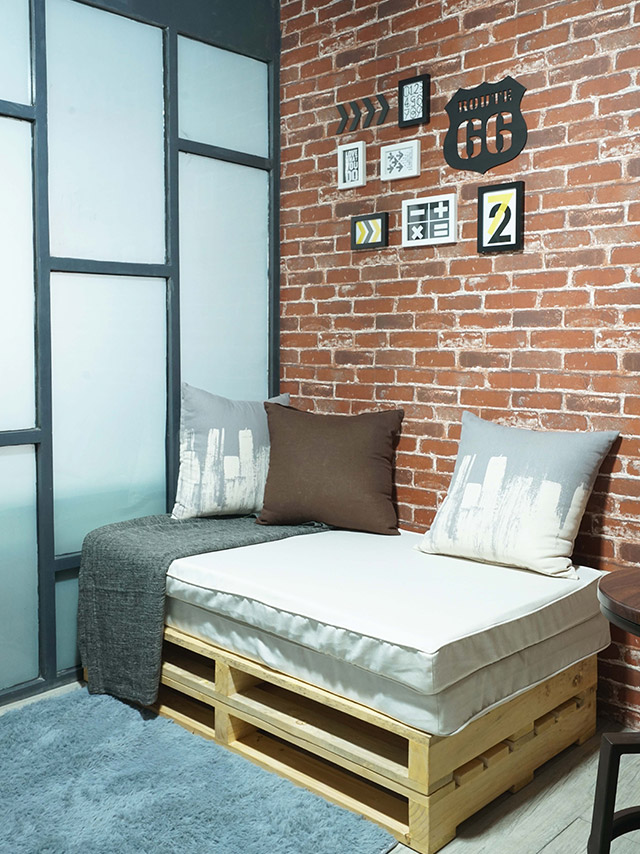 Instead of using a sofa bed or a daybed, the owner chose a pallet-style sofa that can be converted into a bed. If you look closely, it's bigger compared to most sofa beds and can accommodate more guests when needed.
Click here to see more photos and view the complete home tour.
A 30sqm Unit That Can Accommodate 10 People
How can 10 people sleep comfortably in a 30sqm unit? Perhaps architect Ivy Tablante-Darilag gets this question a lot after designing this condo in Tagaytay.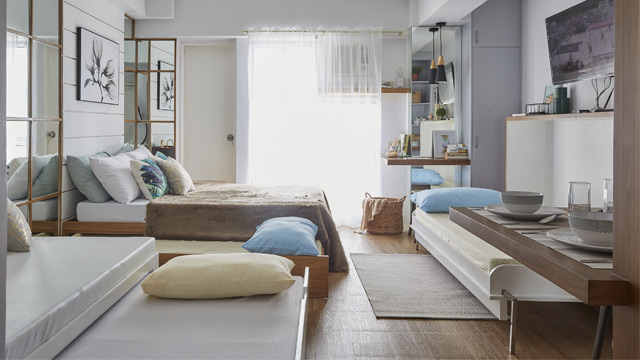 The small space doesn't look like it measures only 30sqm with the abundance of natural light, built-in pieces, and customized furniture. Most of the pieces in the unit transform like pull-out beds and a foldaway bed under the TV. When not in use, the space at the foot of the main bed can be utilized for other activities.
ADVERTISEMENT - CONTINUE READING BELOW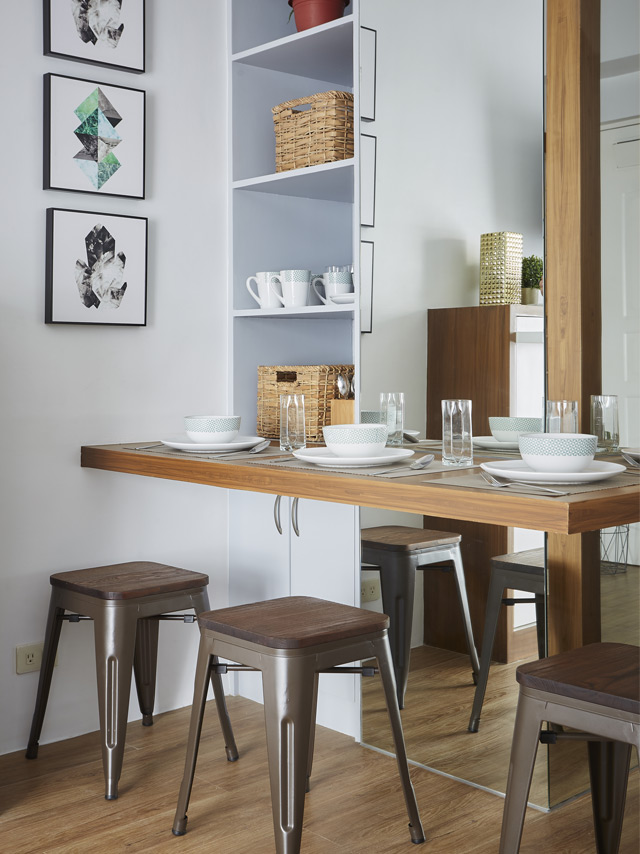 Ivy cleverly incorporated a dining area by installing a built-in wooden piece into the divider separating the dining and kitchen areas. To give the occupants enough storage options, a corner was turned into a niche where extra dinnerware and other accessories can be kept.
Click here to see more photos and view the complete home tour.
A 20sqm Condo Designed by an Interior Design Student
With a budget of P76, 000, an interior design student successfully improved his brother's 20sqm space.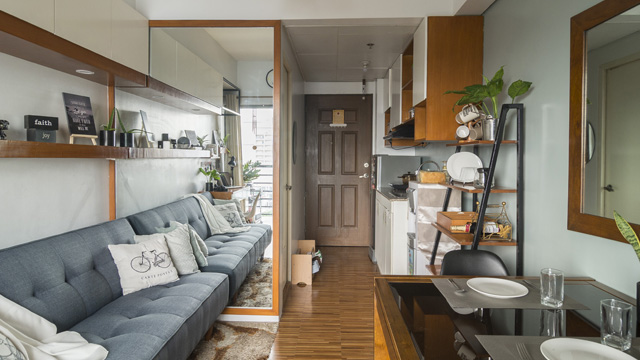 To make it look bigger than it really is, he installed mirrors and wall-mounted shelves. He also played with horizontal lines to create a sleek, open look.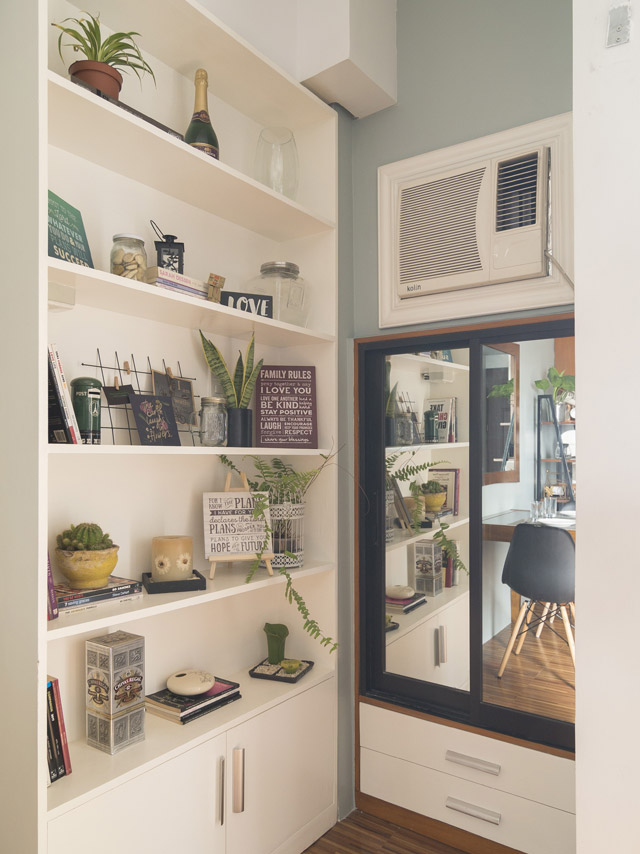 To give the owner a place where he can display décor and other knickknacks without sacrificing storage, a bookshelf was added to the space with extra cabinets underneath. The mirrored sliding door beneath the AC unit conceals a mini closet, too.
Click here to see more photos and view the complete home tour.
A 31qm Condo Filled With Pastel Touches
Light colors can instantly make a unit feel airy, inviting, and spacious. To create a refreshing ambiance in the 31sqm space, interior designer Nikki Audine paired Scandinavian touches with a cool color scheme dominated by blue.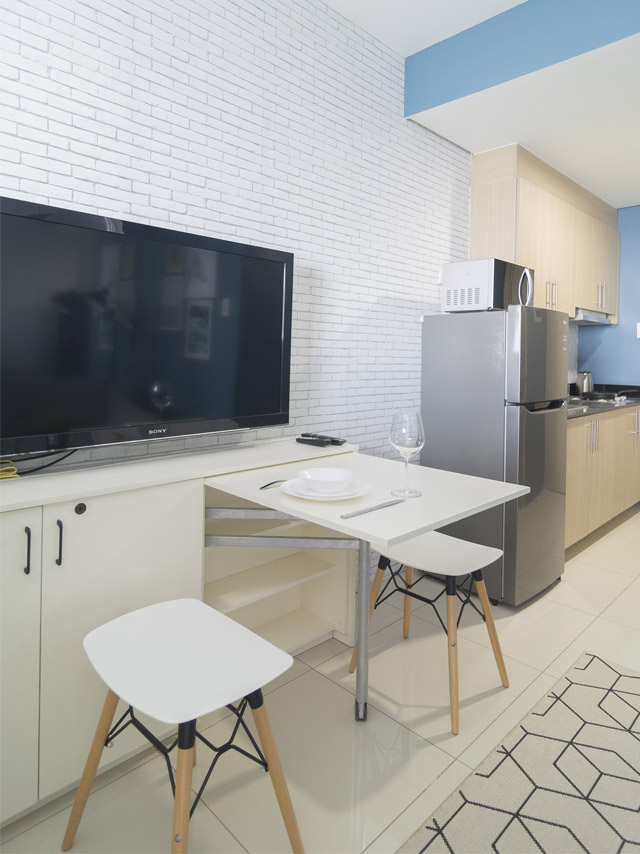 The result is a bright and cheerful high-rise home. You might think that the space doesn't have a dining area but you'll be surprised to know that it has one! A foldable dining table was incorporated into the cabinet holding the TV. It can be easily pulled out and paired with the stools during meals, while the space inside the cabinet can be used to store essentials and other belongings.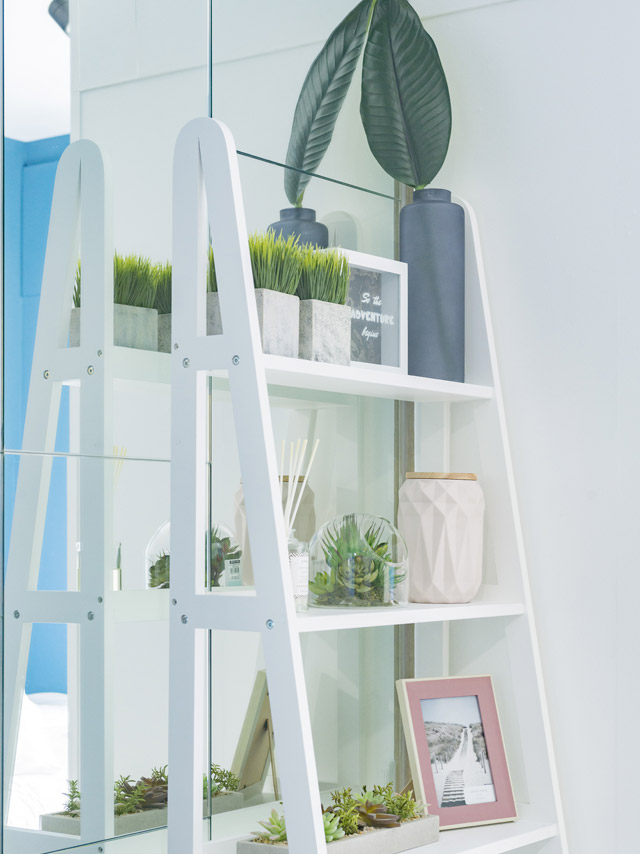 In any small space, opting for vertical storage units is a plus. A ladder shelf and a slim bookcase take up little floor space while allowing you to display potted plants and other collections.
ADVERTISEMENT - CONTINUE READING BELOW
Click here to see more photos and view the complete home tour.
A Designer's 32sqm Condo
Organic touches add a sophisticated magical touch to this 32sqm condo. Who knew that a small space can be so elegant and enchanting?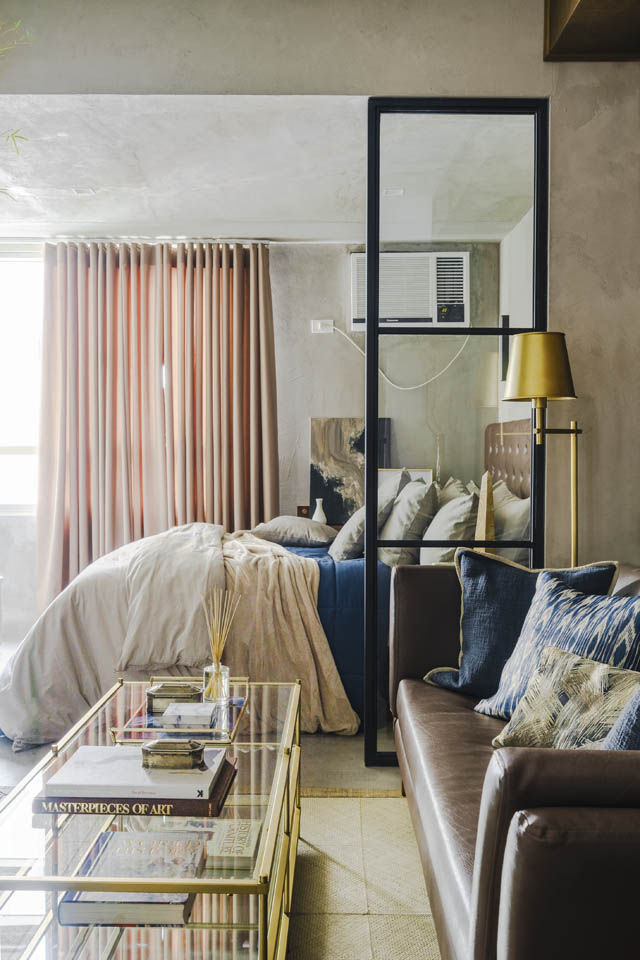 Interior designer Gino Erana used his imagination to create an elegant aesthetic for his space. To separate the living and dining areas, he used black-framed, clear glass dividers that allow natural light to stream into the unit. Chic furniture pieces and wood paneling define the living area while plush must-haves make the bedroom extra cozy.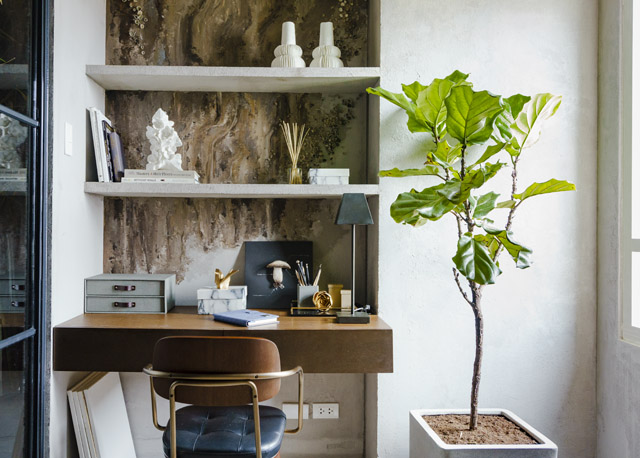 Gino was also able to carve out a small work/study nook in the bedroom. While some prefer to keep it clean and simple, the designer added flair to the space by creating a textured accent wall appliquéd with his handmade polymer creations.
Click here to see more photos and view the complete home tour.
More on Realliving.com.ph
Load More Stories
---