Building & Renovating
7 Tiny Houses We Love
Just because a space is small doesn't mean it can't pack a punch in terms of aesthetic and function Photography: Feliz Lucas | Balara Content Studio and Cubo Modular (Main Photos)
There are many reasons why small houses are interesting. Aside from showcasing clever use of space, each tiny house is a reflection of the homeowner's personalities and passions. Meanwhile, design professionals who have worked on small spaces can attest to the different possibilities you can achieve even in a small home. The secret lies in making space for what's important, prioritizing function, and polishing it with the right pieces.
Over the past year, we've featured a variety of big and small homes but tiny houses have definitely piqued our interest. We list some of our favorite small houses below and what we love best about each!
7 Must-See Tiny Houses
A Cubo Modular Home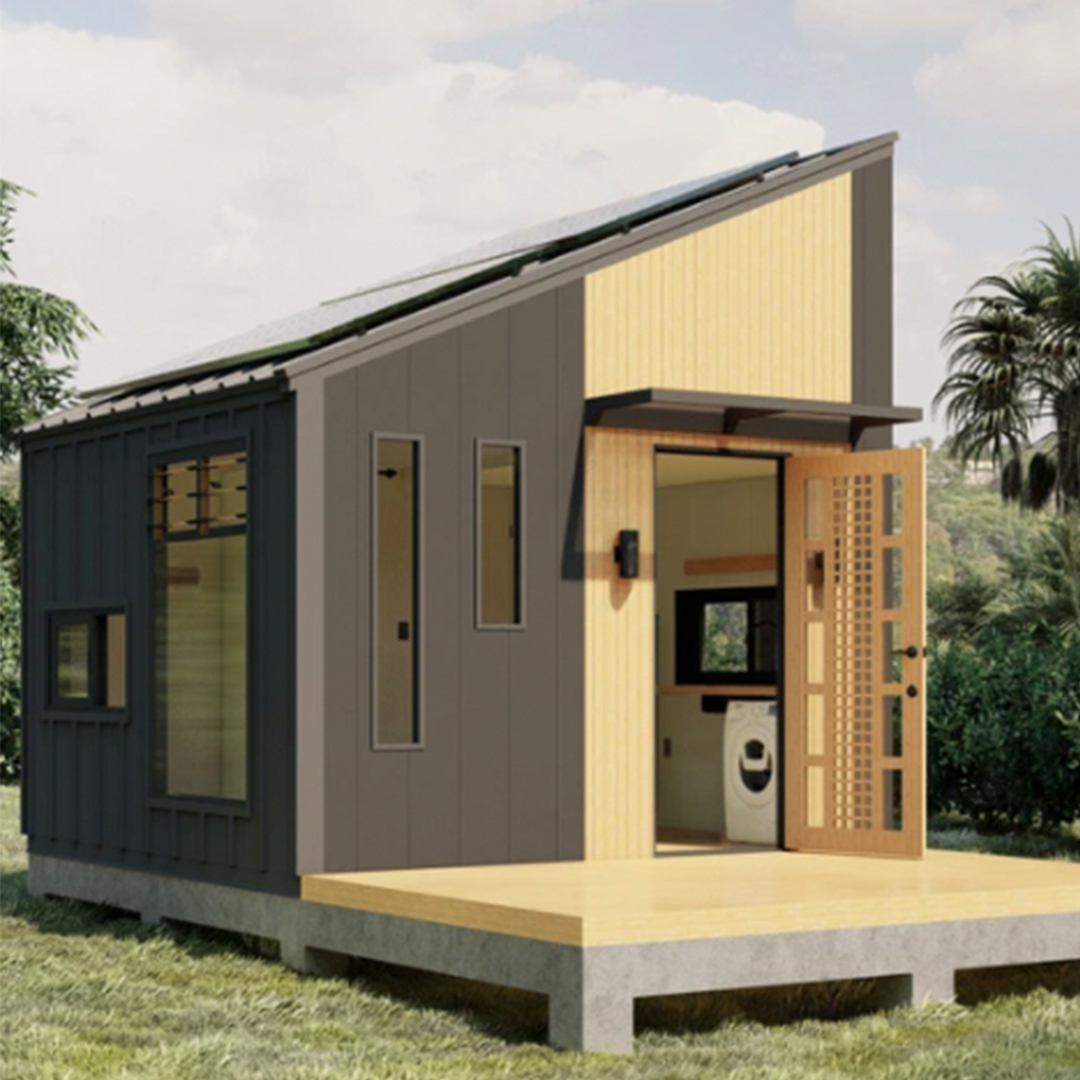 The photo above shows Cubo Modular's 2022 Bulacan Starter Home, a gem of a space that can sleep around four people, has loft and studio bedrooms, and a modern bathroom. With a total livable space of 30.5sqm, it's the best starter home for young couples and small families.
Click here to learn more about Cubo Modular. To learn how you can reserve a Bulacan Starter Home, click here.
An 18sqm Tiny House with Roof Deck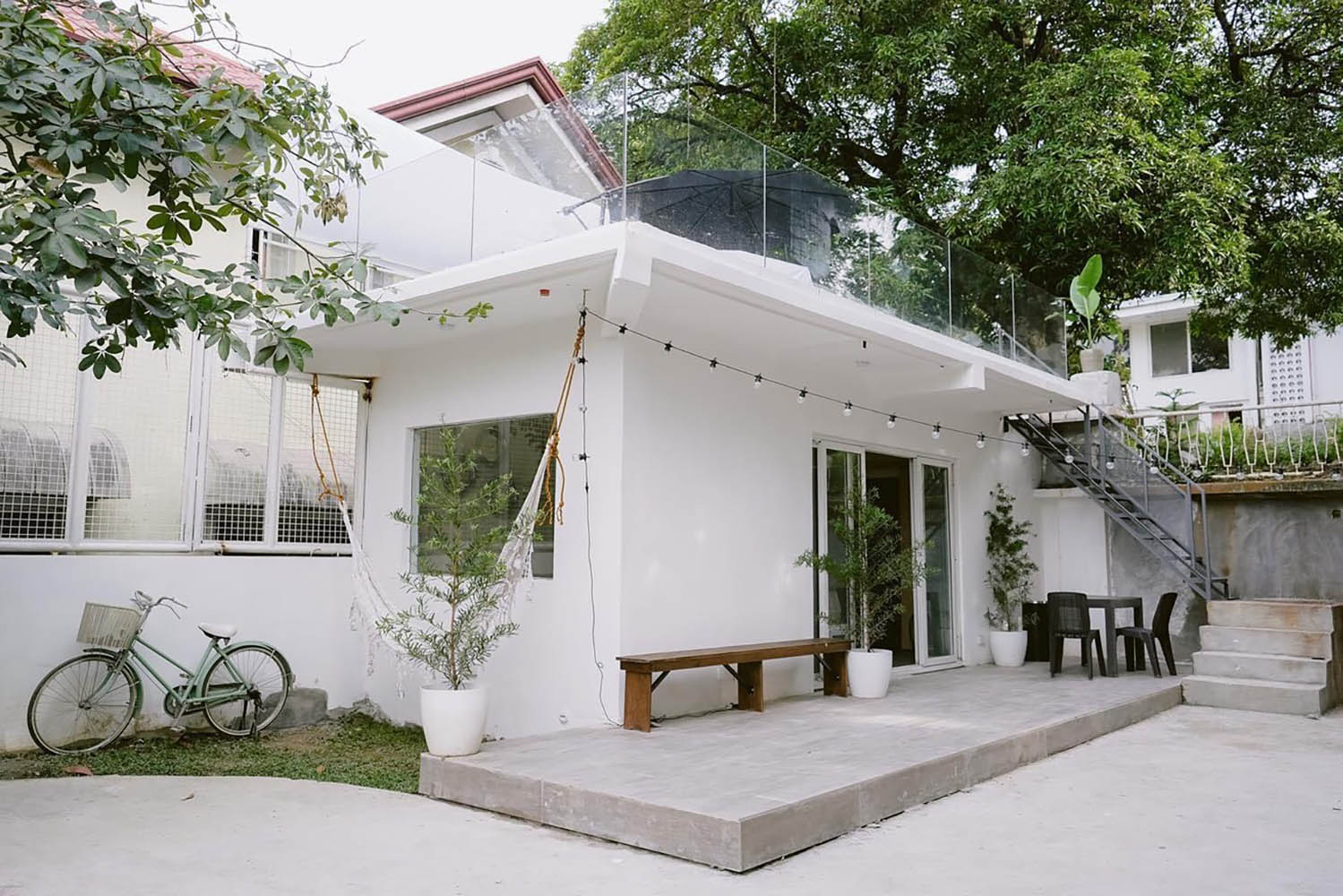 ADVERTISEMENT - CONTINUE READING BELOW
In just one month, creative couple Feliz and Jayjay Lucas was able to transform an old bodega into a charming tiny house that's perfect for quick vacations and small family gatherings. While the layout is very straightforward, they paid attention to sprucing it up with Mid-Century-inspired pieces.
The best part of the small house is the roof deck where parties can be held. To make sure the structure remains sound, they placed posts and beams around the corners, foundation, and even above it.
Click here to see more photos.
An Old Water Tank Turned into a Small House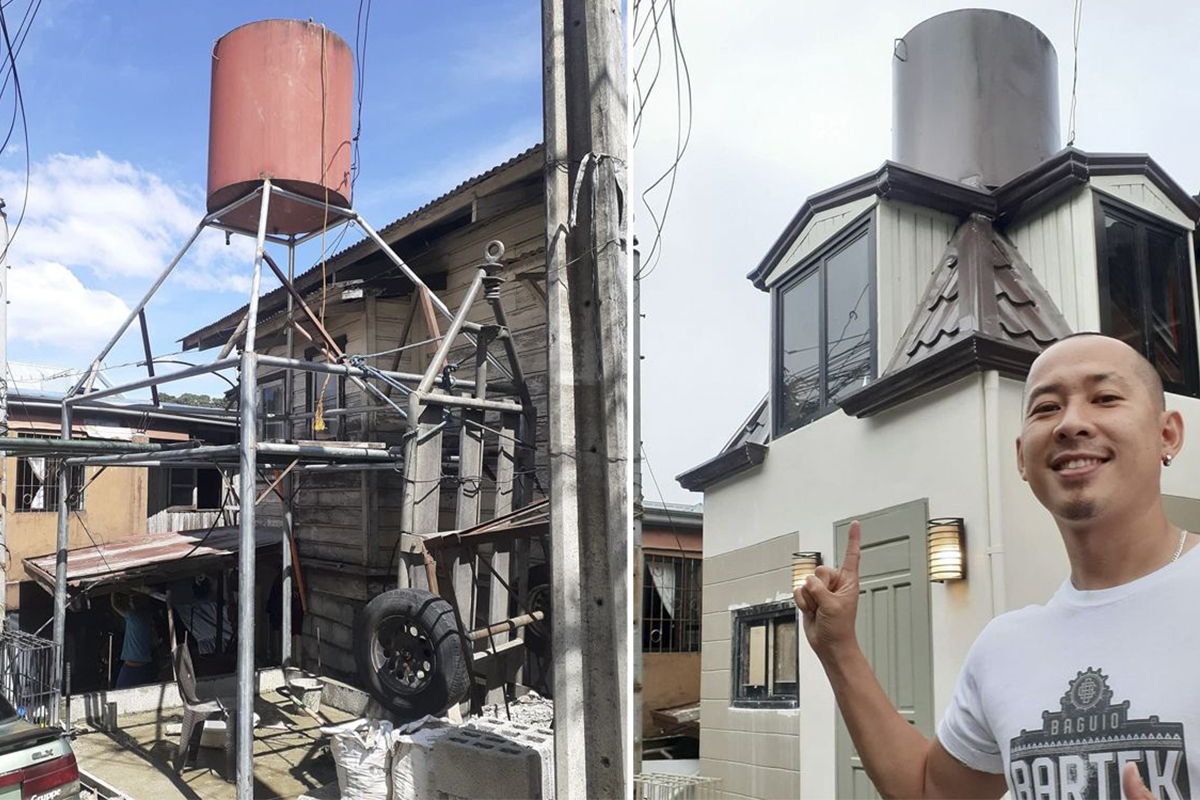 It takes creativity and resourcefulness to turn a tiny space into a comfy home. In the middle of the pandemic, father and real estate owner Ronald Tan worked on a project that's one for the books. He transformed an old water tank and bodega into a two-storey tiny house that has a kitchen, a dining area, a bathroom, a bedroom, and a receiving area.
"Naisip natin na maging inspiration ang building ng Tank House, not just for the family and the kids na para sumaya, but also to give inspiration sa mga nagtitipid ngayong pandemic," he said in an interview with Summit OG.
Click here to watch a video featuring the house.
Jamii's Tiny Living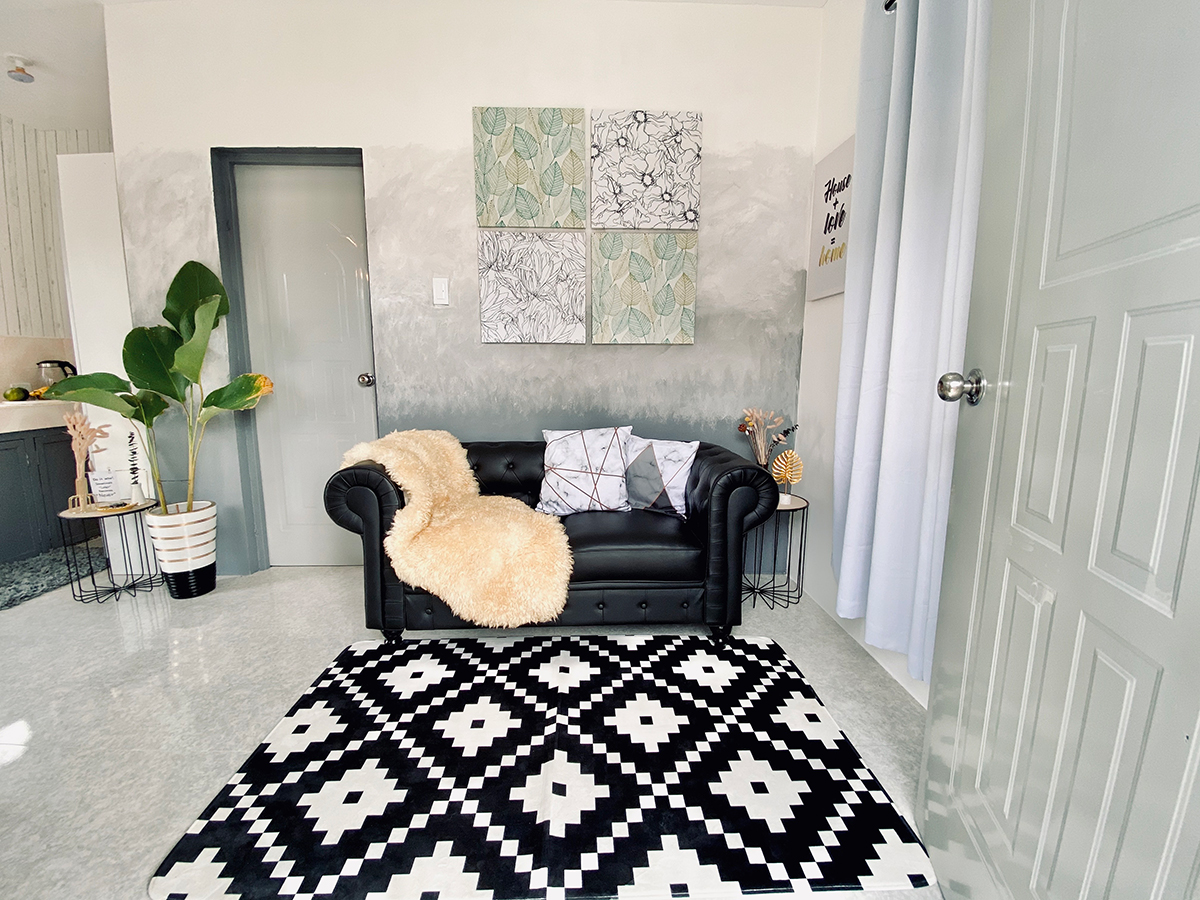 ADVERTISEMENT - CONTINUE READING BELOW
Aptly named Tiny Living, this 27sqm house is a reflection of the owner's love for DIY projects and handpicked pieces. Despite the size, owner Jamii Lasam was able to achieve an airy and picture-perfect space by bringing in the right furniture pieces, dainty décor items, and her own creations which include the wooden palette bed frame in the bedroom. It also helped that she chose a neutral color palette to create an illusion of a bigger space.
Click here to see more photos.
A Container-Inspired Tiny Home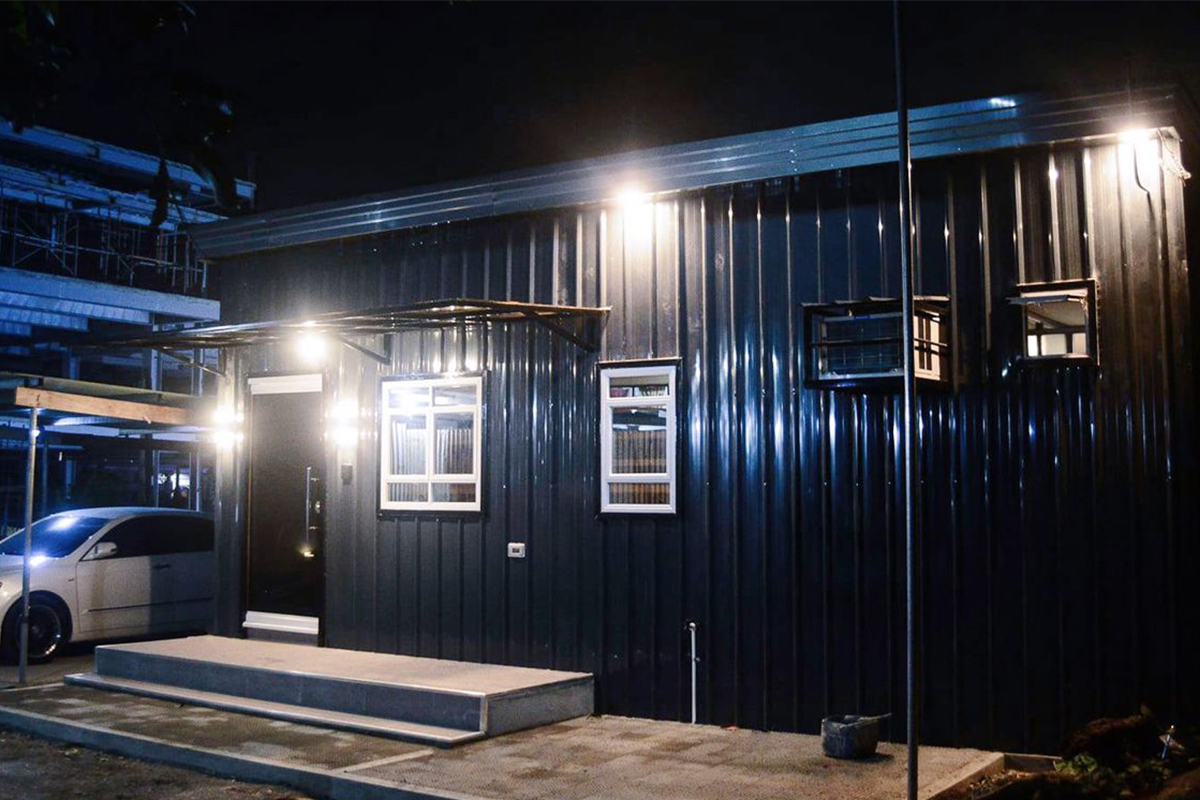 ADVERTISEMENT - CONTINUE READING BELOW
Container vans-turned-into inspiring homes have also been a hit the past year, with many homeowners choosing to build their own homes using the said material. Taking inspiration from a tiny house he saw while on a trip to Europe, Raymond Christian Halili-Geronimo took the plunge and built his own tiny space. With the help of a contractor, he was able to achieve his tiny container van home with a striking black-and-gray color palette.
A Tiny House with Jacuzzi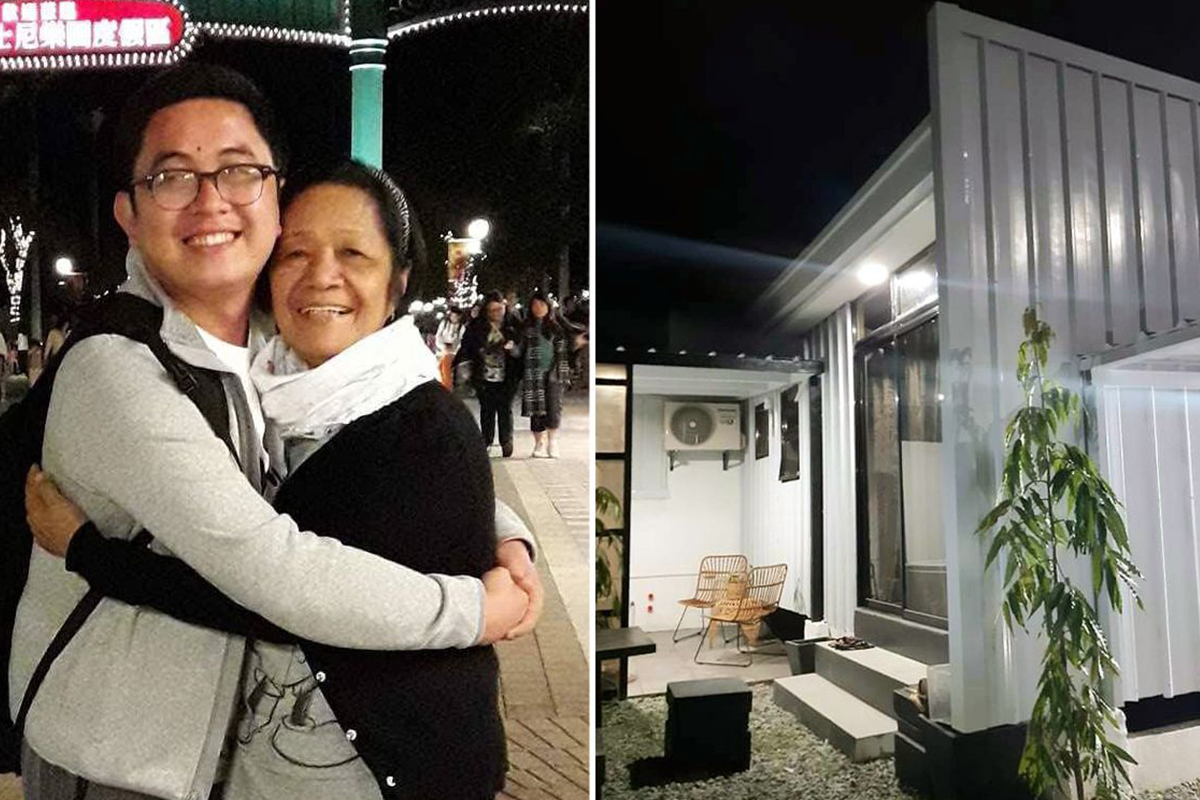 ADVERTISEMENT - CONTINUE READING BELOW
Nothing beats surprising our parents, especially if it involves giving them something we worked hard for. Justine Nunag, an OFW nurse based in the Bahamas did just that by working on a mini rest house his mother will enjoy. With the help of architect Erwin Mutuc, Justine conceptualized the 20sqm house standing on a 64sqm lot. Aside from having a kitchen, a dining area, and a sleeping space, it also has a patio and a jacuzzi!
Click here to learn more and watch a video.
A Low-Cost But Durable Container Home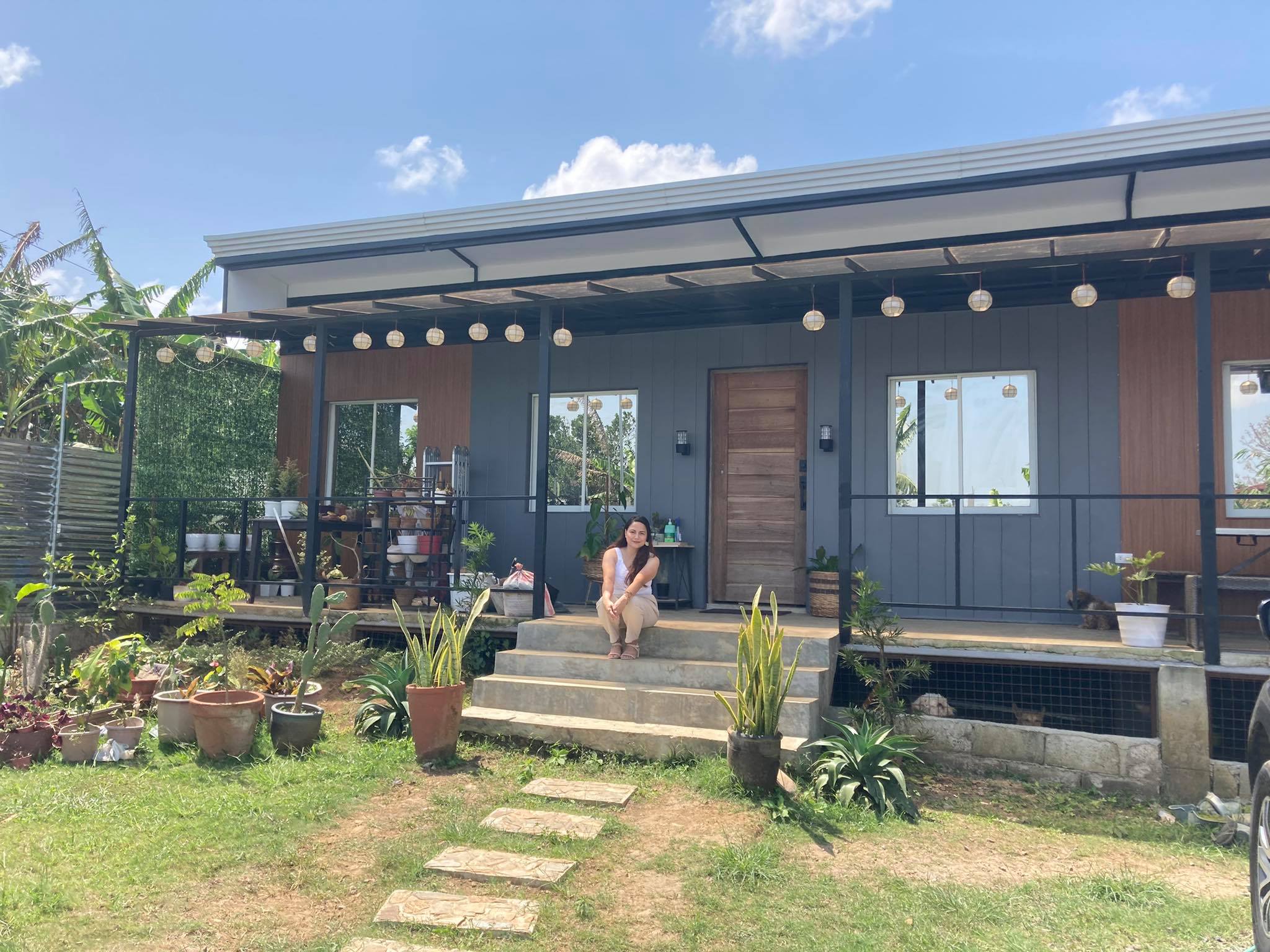 ADVERTISEMENT - CONTINUE READING BELOW
Yes, it's possible to achieve your own DIY container home just like how Kim Manzo did it. Her home is charming and welcoming, with a cozy ambiance anyone would love to come home to. Kim's project proves that as long as you put your mind to it, you can do anything. For fellow dreamers and homeowners who are looking into building a container home, Kim suggests doing proper research first, especially when it comes to understanding the advantages and disadvantages of using shipping containers.
"Building a container home can be one of the most fulfilling and rewarding experiences of your life. It's cost efficient, structurally durable, easy to build, and eco-friendly," she shared with Cosmo.ph.
Click here to learn more about Kim's journey and to see more photos of her house.
More on Realliving.com.ph
Load More Stories