Houses
An Old Bodega Transformed Into a Tiny House with Roof Deck
Found inside Balara Content Studio, the 18sqm space was renovated in just one month! Photography: courtesy of Feliz Lucas | Balara Content Studio
We've proven time and again that with creativity and resourcefulness, small spaces can be transformed into functional homes. Inside the Balara Content Studio by Chestknots, there used to be a bodega where the old tenants keep AC unit condensers. "We were watching Tiny House Nation on Netflix and remembered the old bodega. We thought it would be a good space where we can hold our daughter's 2nd birthday," recalls Feliz Lucas.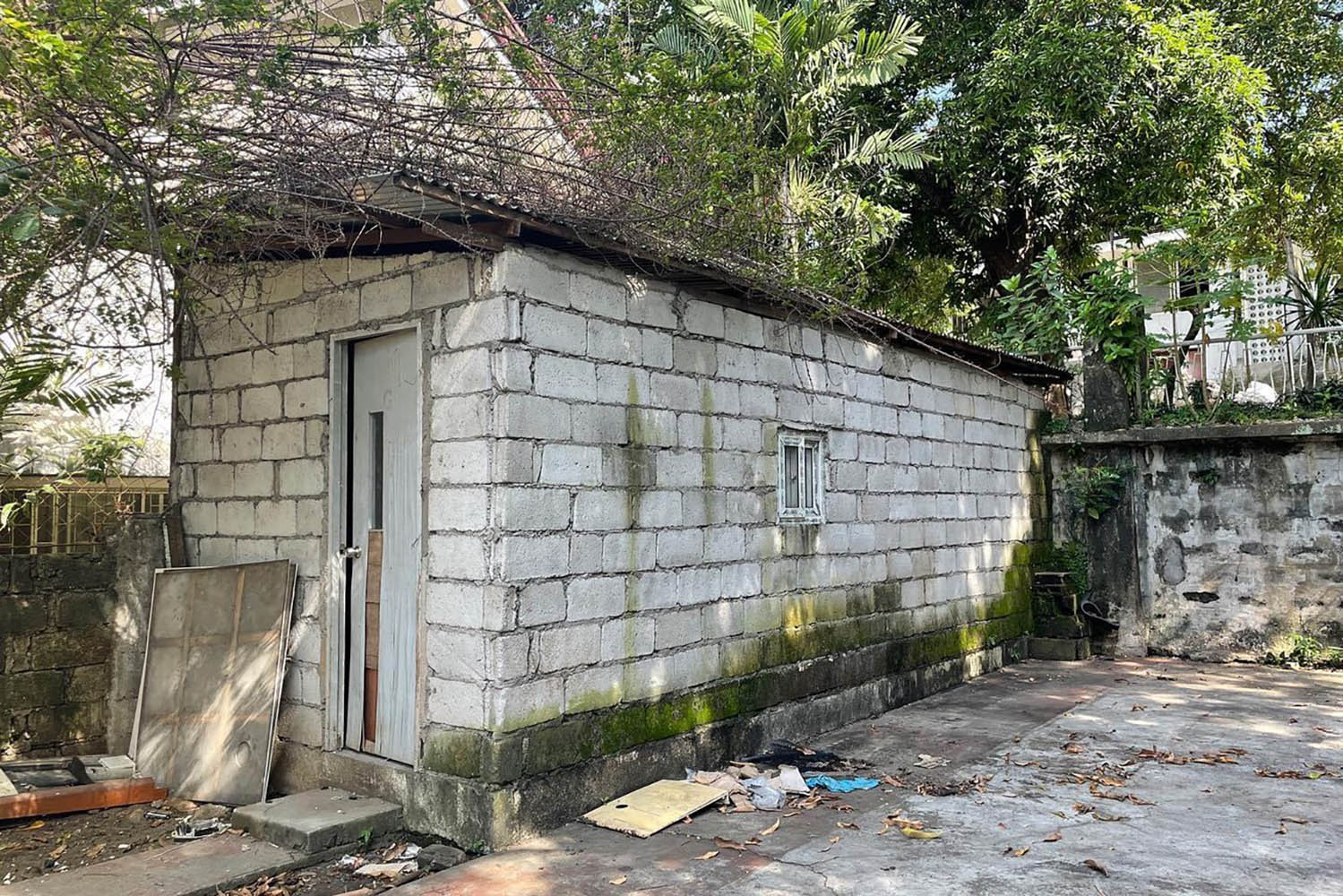 ADVERTISEMENT - CONTINUE READING BELOW
In photo: Prior to renovation, the space looked shabby. According to Feliz, they were supposed to tear it down to create space for a small room.
Around that time, Feliz and her husband, photographer Jay Jay Lucas was busy working on what would be the Balara Content Studio, an old mid-century house turned into an ambient photo studio. "We worked with sketches made at the back of receipts, planned the electrical placements, and even the plumbing," adds Feliz. After consulting with a foreman and tapping a couple of workers, the bodega was renovated into the now Valeo Tiny House, a charming small space bathed in natural light.
Though they weren't able to use the space just in time for their daughter's birthday, the extra time they got allowed them to further improve the space and make sure there's a working bathroom. Aside from planning what else they can add to the space, the couple also sees the Valeo Tiny House as a potential venue for intimate family gatherings and even weddings. "What started as a personal project, as with all our projects, has become a project for others," Feliz muses.
Take a peek inside Valeo Tiny House below:
 Façade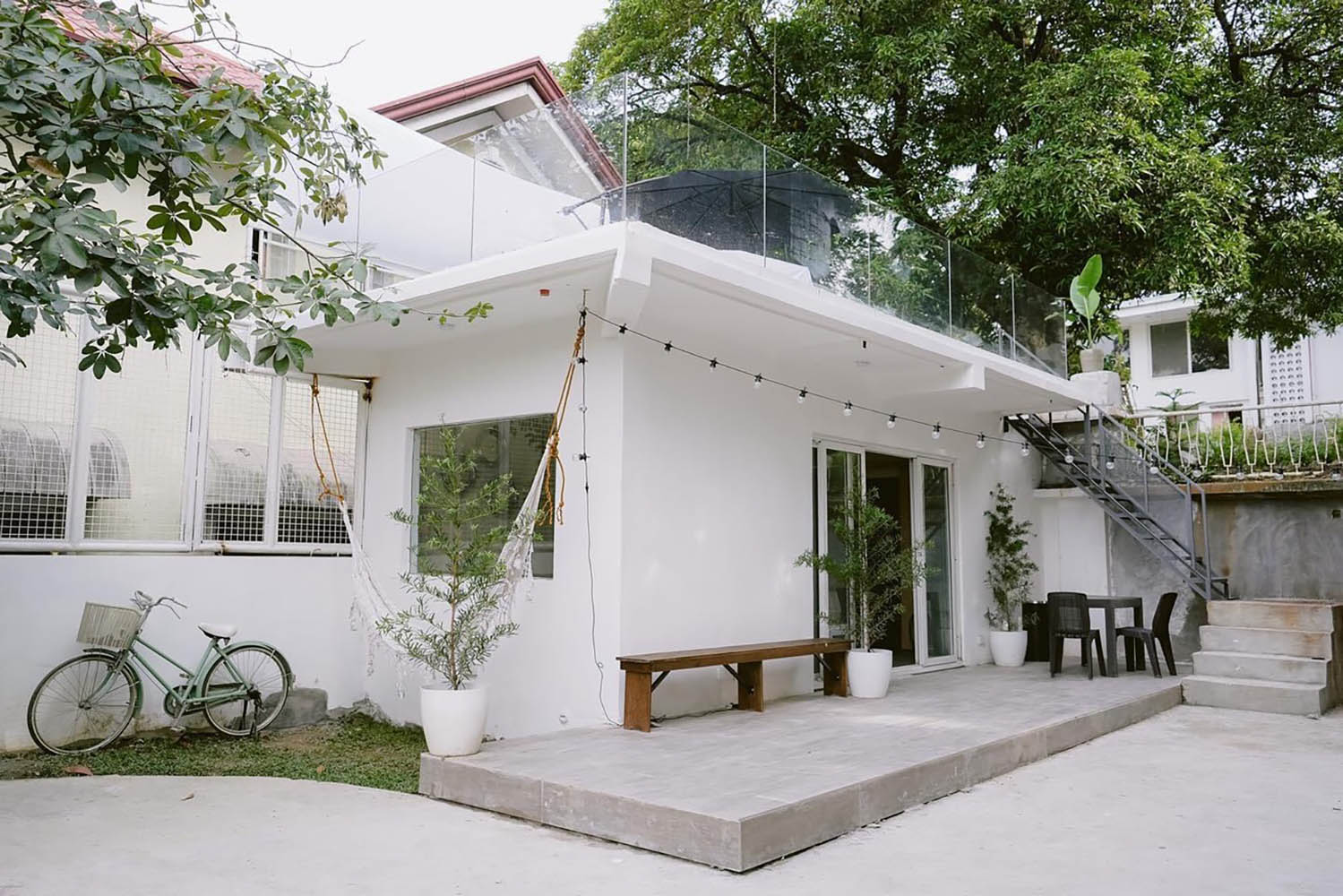 The Latin word "valeo" means "I am strong" or "I am healthy." Instead of tearing down the old bodega, Feliz and Jay Jay turned into a charming tiny house complete with an outdoor area, a roof deck, a sleeping area, a work nook, a lounge/living area, a kitchen, and a bathroom.
ADVERTISEMENT - CONTINUE READING BELOW
Interiors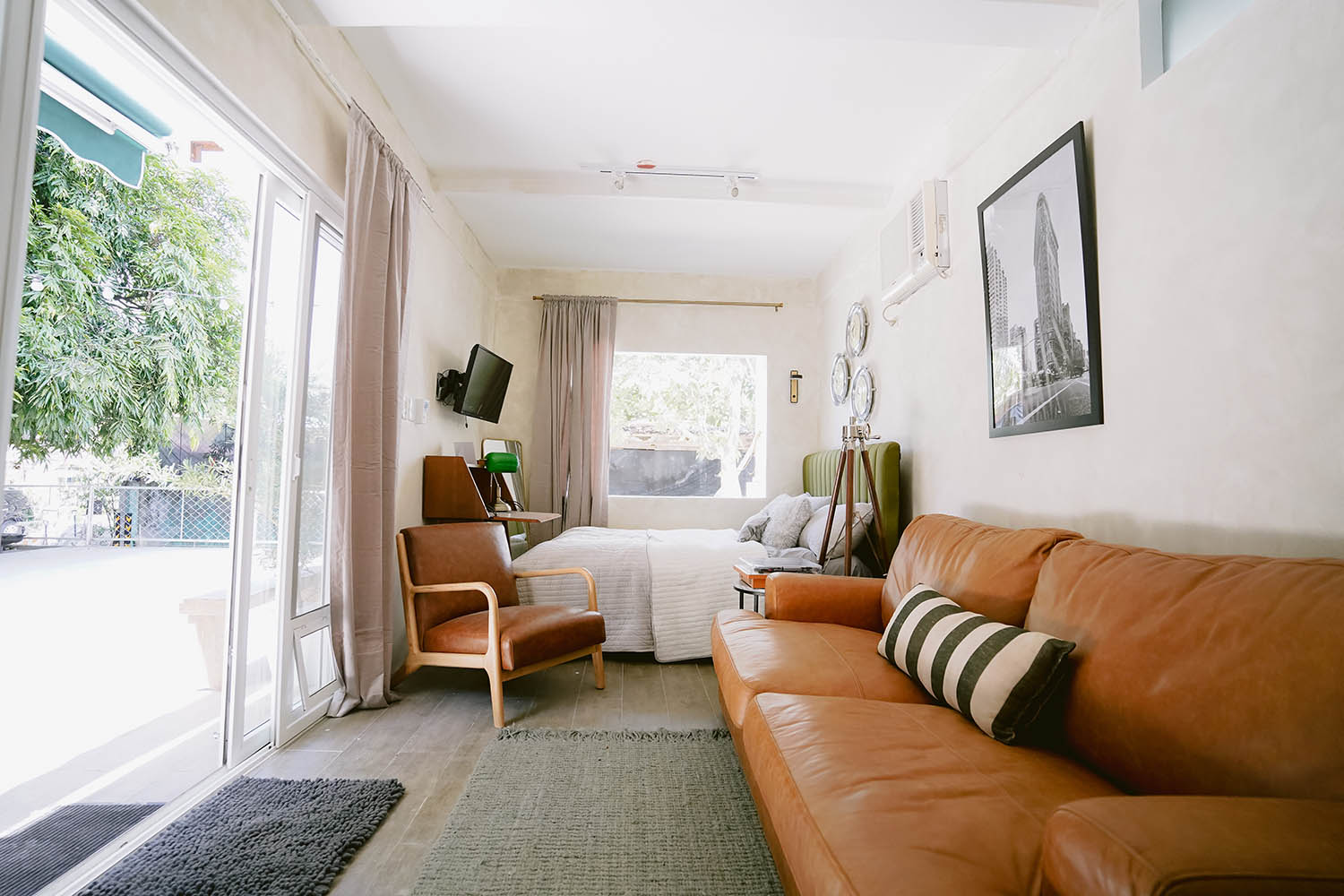 The tiny house follows an open layout, with the sleeping area located near the window. To complete the space, the couple was in charge of sourcing for materials and coordinating deliveries.
The tempered glass they used are thrift finds and bought for just P2, 500. "For the door, we had an old sliding door and we just called a glass supplier to ask if we can use it. We only spent money for a new frame," explains Feliz.
ADVERTISEMENT - CONTINUE READING BELOW
Living/Lounge Area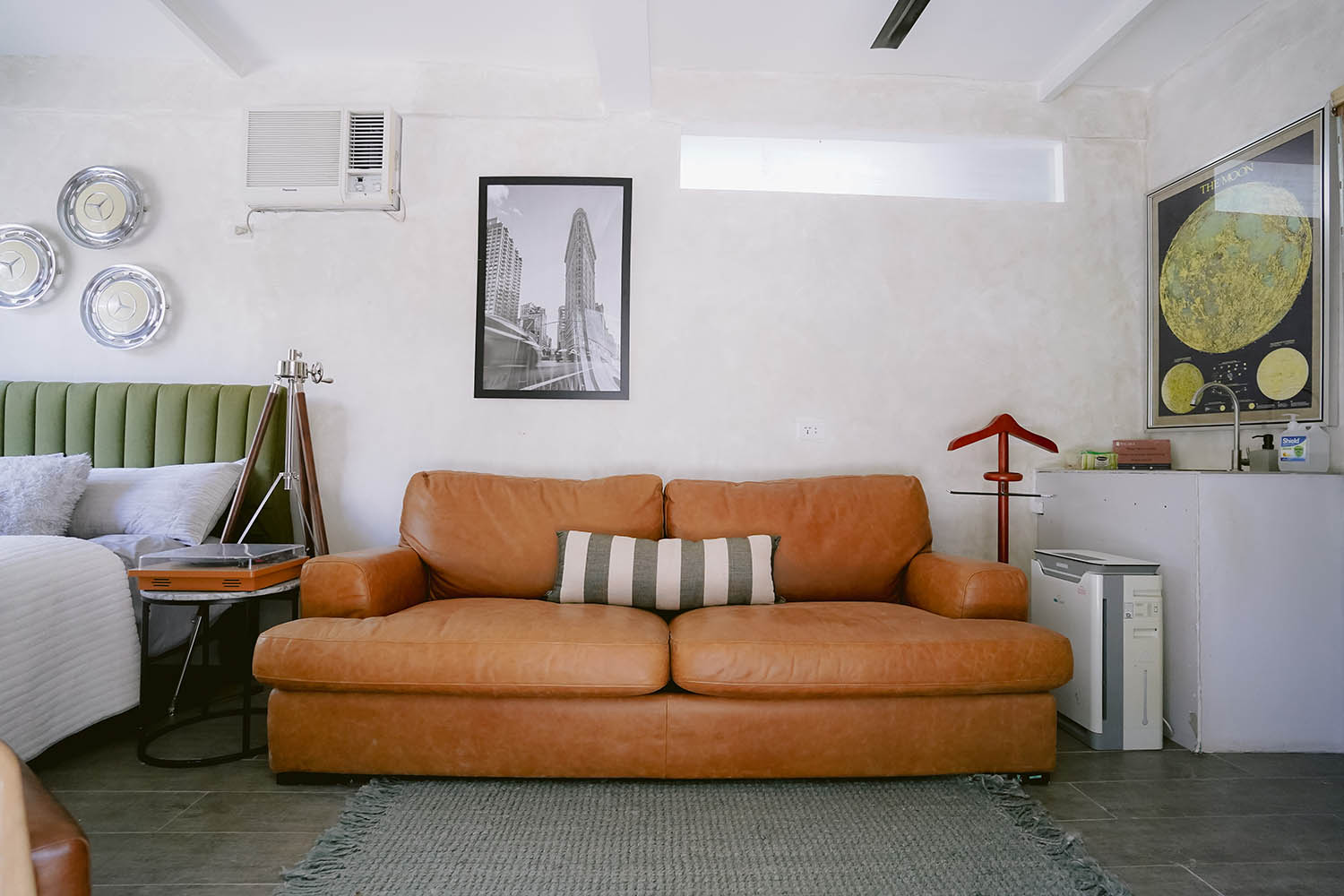 Instead of painting walls white, Feliz opted to use Asvesti Paint, an eco-friendly limewash paint, in Fla color to add character to the space. It works perfectly with the mid-century inspired furniture pieces. The genuine leather couch is also a steal which they got for only P12, 000.
ADVERTISEMENT - CONTINUE READING BELOW
To learn more about Asvesti Paint, follow them on Instagram.
Sleeping Area
"For the fixtures, almost everything are from HMR Surplus shops or Facebook Marketplace," Feliz shares. The headboard in the sleeping area costs P2, 500 and it works well with the décor pieces that add a vintage appeal to the house. It's hard to miss the quirky wall accents that spruce up the wall above the bed, too.
ADVERTISEMENT - CONTINUE READING BELOW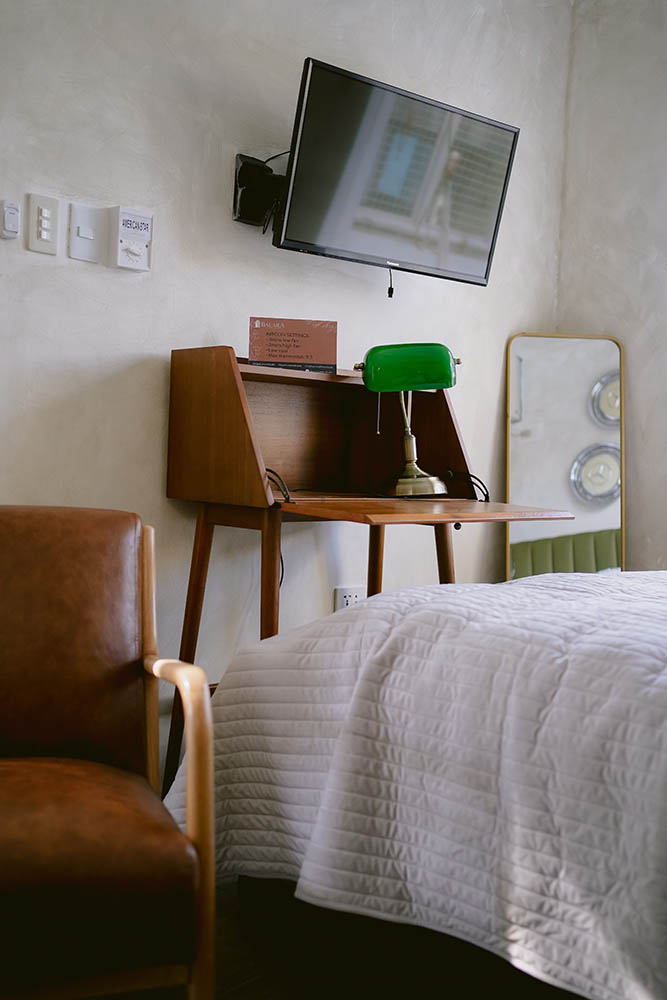 At the foot of the bed is a sleep work desk reminiscent of a secretary desk or an escritoire. To complete the vintage theme, a banker's lamp is put on display.
Kitchen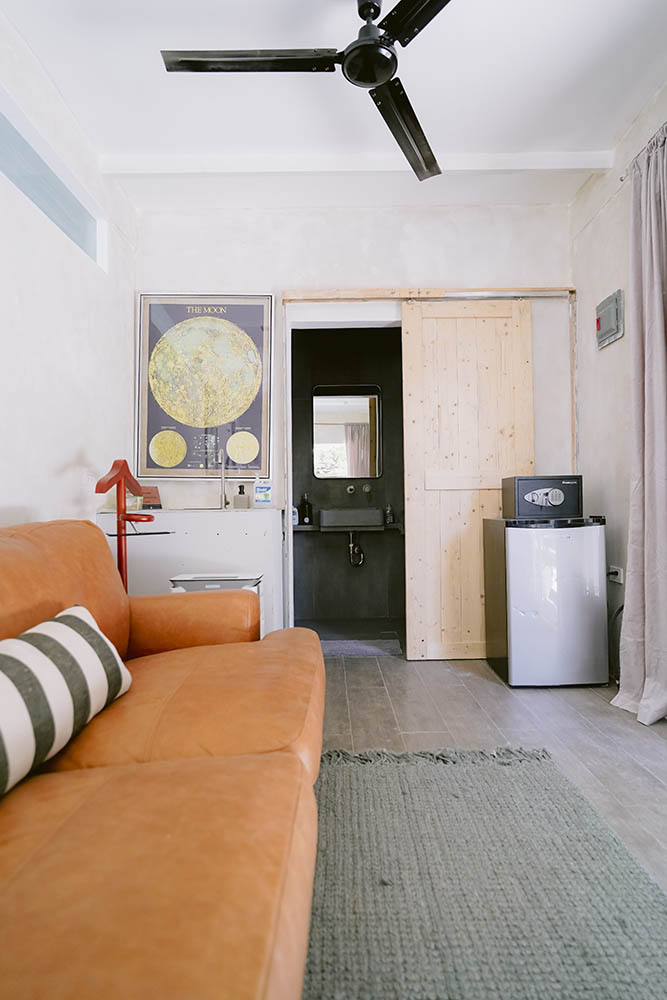 ADVERTISEMENT - CONTINUE READING BELOW
On the far end of the house is the compact kitchen and a refrigerator. From this angle, you can also notice the wooden barn door leading to the bathroom. "The most fulfilling part of this project was the fact that it didn't have a theme. All items were thrifted but because we follow a color palette, it worked out pretty well," Feliz says.
Bathroom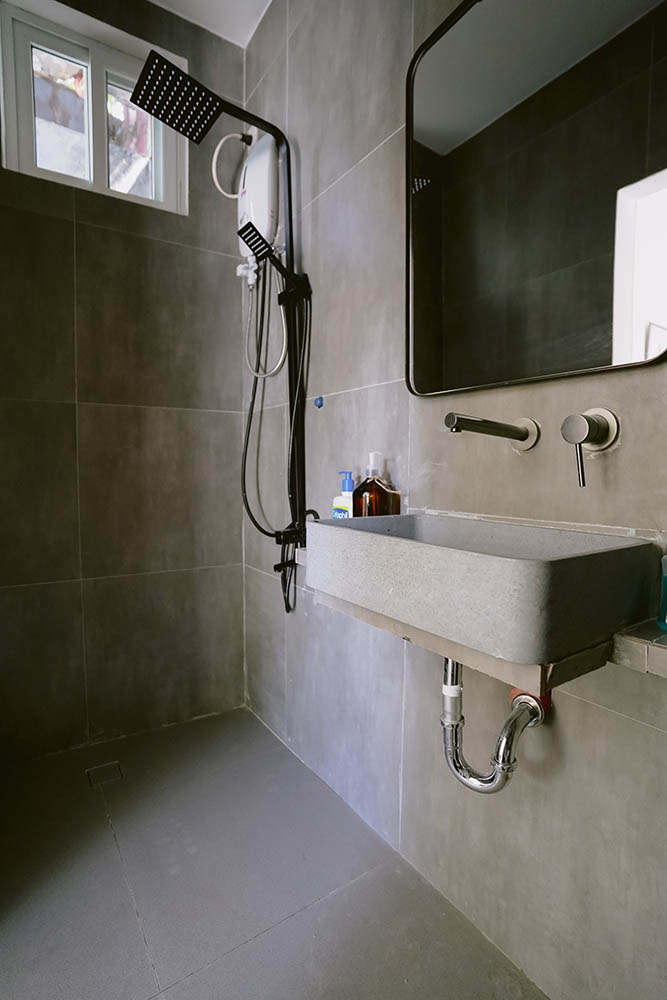 ADVERTISEMENT - CONTINUE READING BELOW
The bathroom has a mid-century-meets-industrial vibe with the choice of tiles and fixtures. According to Feliz, the bathroom was the most challenging part of the renovation as they had to deal with plumbing issues. They even had to remove and re-install the tiles almost four times which is why some of the pipes are still visible.
Roof Deck
ADVERTISEMENT - CONTINUE READING BELOW
A roof deck on top of a tiny house is a sight to see. They made use of old metal bars to create the staircase leading to the area which is perfect for outdoor gatherings. "We strengthened the existing structure by placing posts and beams around the corners, foundation, and even above it," adds Feliz.
Outdoor Area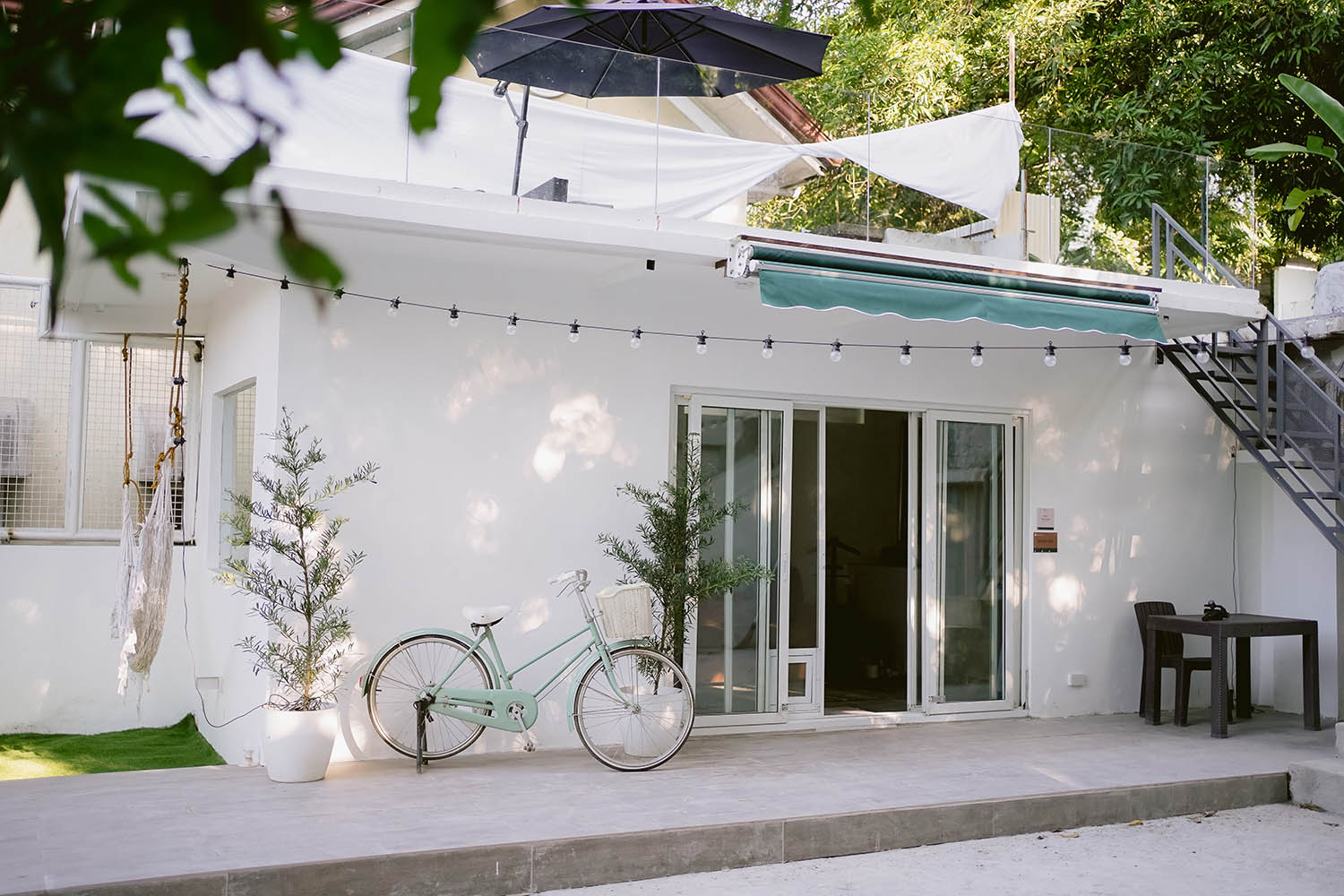 ADVERTISEMENT - CONTINUE READING BELOW
To make the tiny house look bigger than it really is, they also spruced up the area outside the house. The corner of the house features a patch of grass and a hammock. They also opted to add a platform that somehow helps elevate the tiny house.
To learn more about Valeo Tiny House and how you can rent it, follow Balara Content Studio on Instagram.
More on Realliving.com.ph
Load More Stories