Shopping Guide
How It Feels Like to Sleep With a Weighted Blanket
In case you're planning to purchase one! Photography: (L to R) Charlene J. Owen, Instagram/blankethugsph
You've probably been hearing a lot about weighted blankets recently, especially since people have been spending more time at home and sprucing up their bedrooms to make it comfier. Weighted blankets are one of those extra investments that are worth checking out, especially if you're having trouble sleeping at night.
READ MORE ABOUT IMPROVING YOUR BEDROOM:
This Small Bedroom Makeover Was Done With a P20,000 Budget
Simple, Space-saving Ideas for Your Tiny Bedroom
We've previously given you the 101 about weighted blankets—that they mimic "deep pressure stimulation" which helps calm you down so that you get to relax. Think of them as hugs or snuggles, since they simulate the same effect.
I recently got myself one, and while it was comfortable, it was a bit on the heavier side so it's quite snug. I got to try my second blanket through Blanket Hugs.
Initial impressions
ADVERTISEMENT - CONTINUE READING BELOW
The 15-pound 48x72" blanket had the weight comfortably distributed; it doesn't bunch up in weird places. This is probably because it uses glass beads as filler, which is smaller than the usual poly plaster pellets, which basically cancels out the issue of lumps.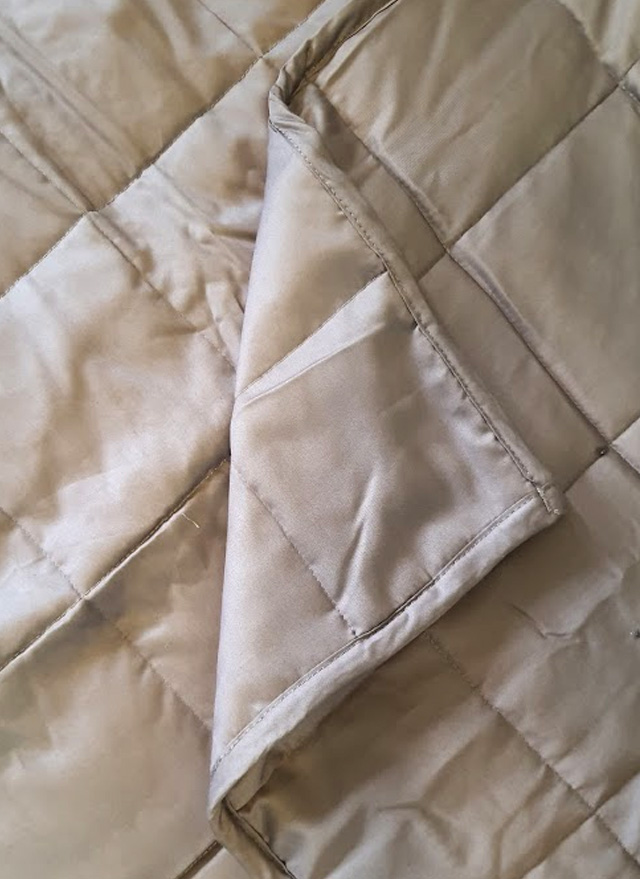 CONTINUE READING BELOW
Recommended Videos
The blanket itself is made of cotton, so its nice and breathable, while the cover that comes with it is made of bamboo.
ADVERTISEMENT - CONTINUE READING BELOW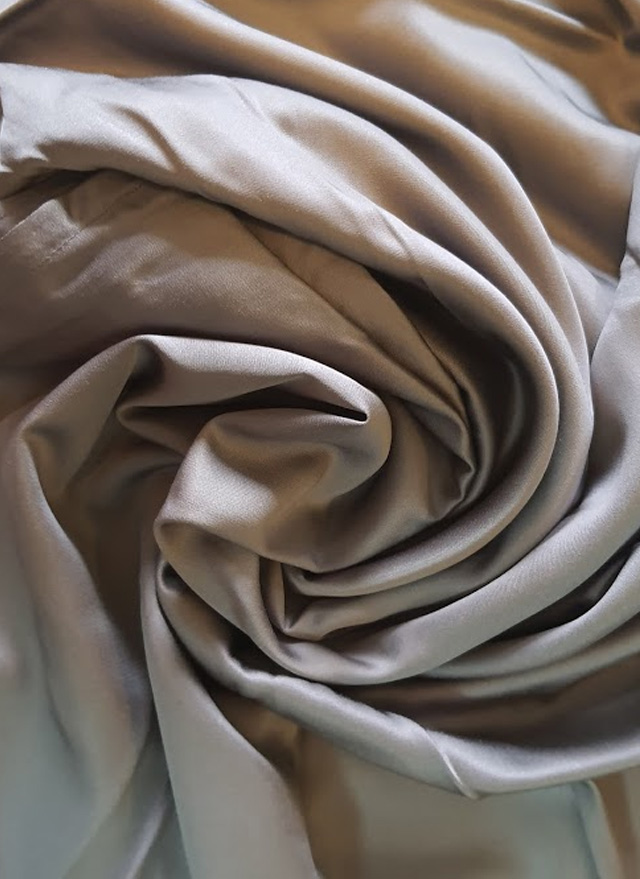 Sleeping with a weighted blanket
As mentioned, I've slept with a weighted blanket before, but I've never done so with one that uses micro glass beads. It's totally a different experience. The absence of lumps makes it so much more comfortable, and I was out like a light almost immediately on the first night. Since Blanket Hugs uses cool fabrics, the warmth it generates doesn't get too stuffy, and the evenly-distributed weight makes me feel comfortably cocooned.
ADVERTISEMENT - CONTINUE READING BELOW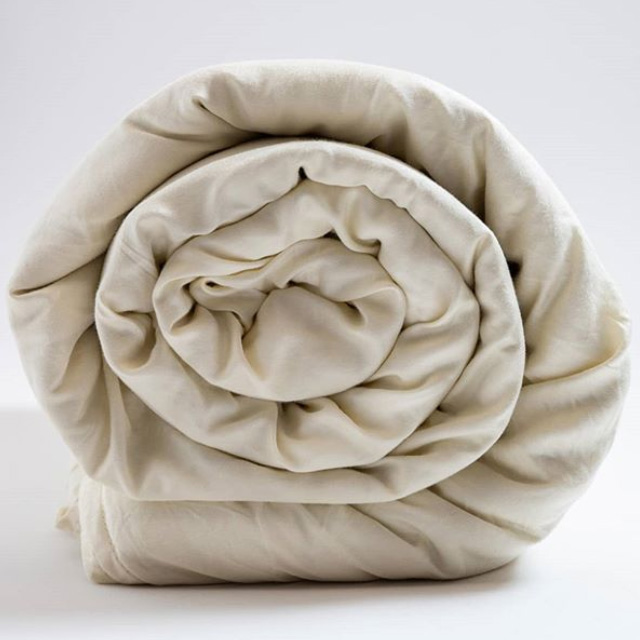 Since the weight is so evenly distributed, you may forget that it's actually 15 pounds—so no, you won't be able to kick it off easily, and yes, it can be heavy when carrying it around. It's size, however, makes it a perfect couch companion, so you really won't mind pulling it off your bed and bringing it with you so you can curl up in front of the TV especially during cold, rainy days.
ADVERTISEMENT - CONTINUE READING BELOW
Maintenance
Here's where it gets a little bit complicated. If you're planning to launder the weighted blanket itself, you'll need to handwash it in cold water. You can't soak it or bleach it or put it in tumble dry (you'll destroy the blanket and the washing machine). You may have a hard time washing out the soap you'll use so here's a nifty trick—use baking soda. It cleanses and washes off well.
Make sure to hang it out to dry on a sunny day, and that your laundry line is strong and sturdy. You wouldn't want it to snap under all that weight.
Price
Quality weighted blankets don't come cheap. Blanket Hugs' 15-pound 48x72" blanket costs P5,999, which is a bit more expensive than my old one, but since it comes with a bamboo duvet cover (which is expensive in itself) and has really even weight distribution, I'd say that it's worth it.
ADVERTISEMENT - CONTINUE READING BELOW
So should you get one? If you're having sleeping issues, it can be a worthy investment, but do your research first. Here are a few reminders to get you started: 
1. Getting the right weight option is super important.
If you're going to get yourself a weighted blanket, make sure that it's 10 percent of your actual weight. It's sometimes a hit or miss; the point is it should be comfortable, not smothering. Tensing up your muscles to carry the heaviness is negates its purpose.
2. Weighted blankets are not for toddlers or small pets.
If you have small kids, small pets, or both, then you may want to skip it all together. People with sleep apnea and breathing issues should also avoid purchasing a weighted blanket. Remember, it can get really heavy, and the last thing anyone wants is misuse that can lead to suffocation. That being said…
ADVERTISEMENT - CONTINUE READING BELOW
3. Weighted blankets have a learning curve, but can give you good sleep when given the chance.
If it's the first time to experience a weighted blanket, then you'll need a night of two to get used to it (especially when laying it out on your bed), but if you got the right weight, you'll most probably get one of the best sleeps of your life, so if you have the chance, go for it. It's a good addition to any bedroom.
READ MORE ABOUT IMPROVING YOUR BEDROOM:
This Small Bedroom Makeover Was Done With a P20,000 Budget
Simple, Space-saving Ideas for Your Tiny Bedroom
Looking for more options? Try:
1. Cuddle Buddy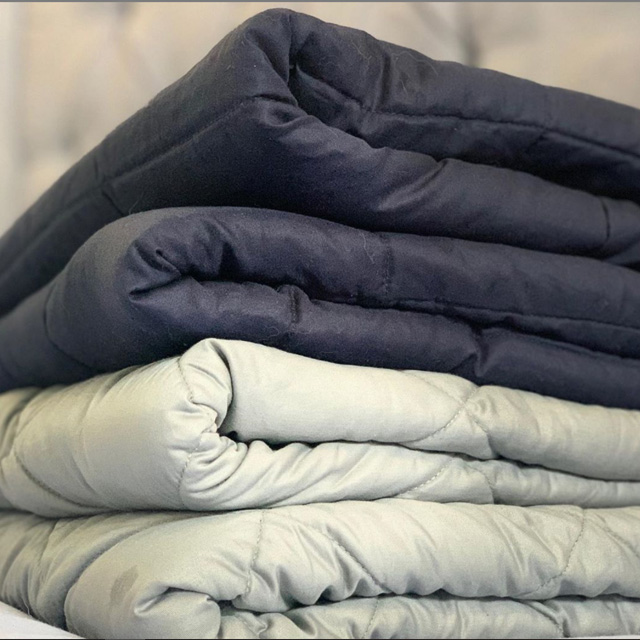 ADVERTISEMENT - CONTINUE READING BELOW
2. The Blankery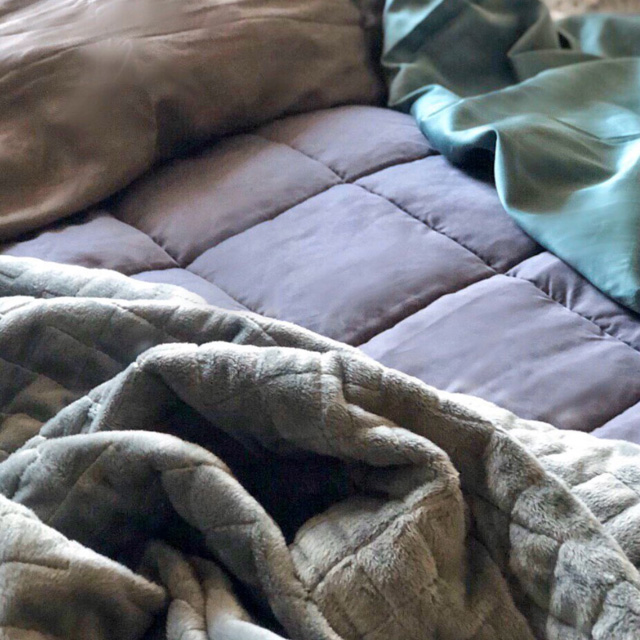 3. Blanket Comforts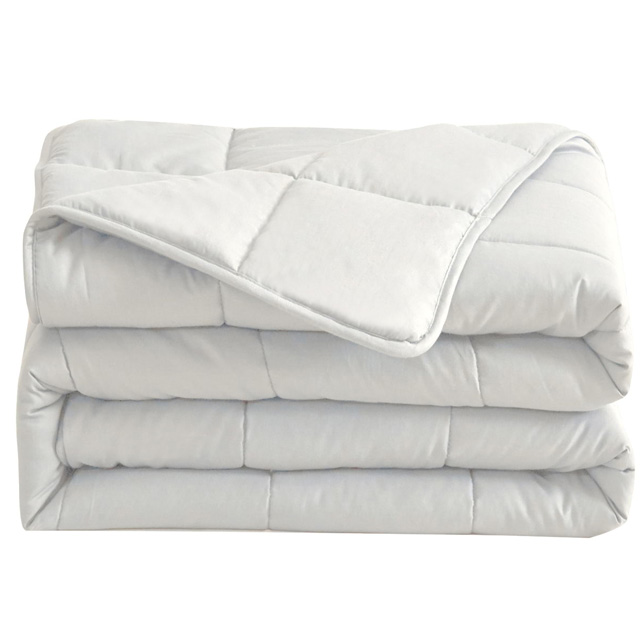 ADVERTISEMENT - CONTINUE READING BELOW
More on Realliving.com.ph
Load More Stories