Kitchen & dining
The Pandemic Inspired this Homeowner to Turn an Open Space Into a Wet Kitchen
He was able to create a bigger cooking area that also houses a laundry nook and a breakfast bar where friends can hang out Photography: courtesy of Arvin Nono
In this home in Antipolo, the owners used to have a 4sqm kitchen. "It was small yet functional. I am not a cook so when we were building our family home, I didn't put too much emphasis on expanding the kitchen space and it's quite similar to my condo kitchen," shares Arvin Nono.
ALSO READ:
How an Interior Designer Renovated a Two-Bedroom Unit Into a One-Bedroom Japanese-Industrial Home
From Makalat to Maaliwalas: How This Pinay Gave Their Family Home's Kitchen and Dining Areas a Makeover
This Complete Condo Renovation Was Finished with a P250K Budget
Since he stayed in the home at the height of the pandemic, Arvin had a firsthand view of how challenging it was for his mother to use the compact cooking space. "That moment made me decide that we need to build a bigger and better kitchen for the family," he shares.
Fortunately, the house has an available space that can be converted into a wet kitchen complete with a bar area. With the help of Ureta + Paca Architects & Builders, Arvin and his family now have well-utilized dry and wet kitchen areas.
ADVERTISEMENT - CONTINUE READING BELOW
See the changes done in the home below:
Dry Kitchen: Before Renovation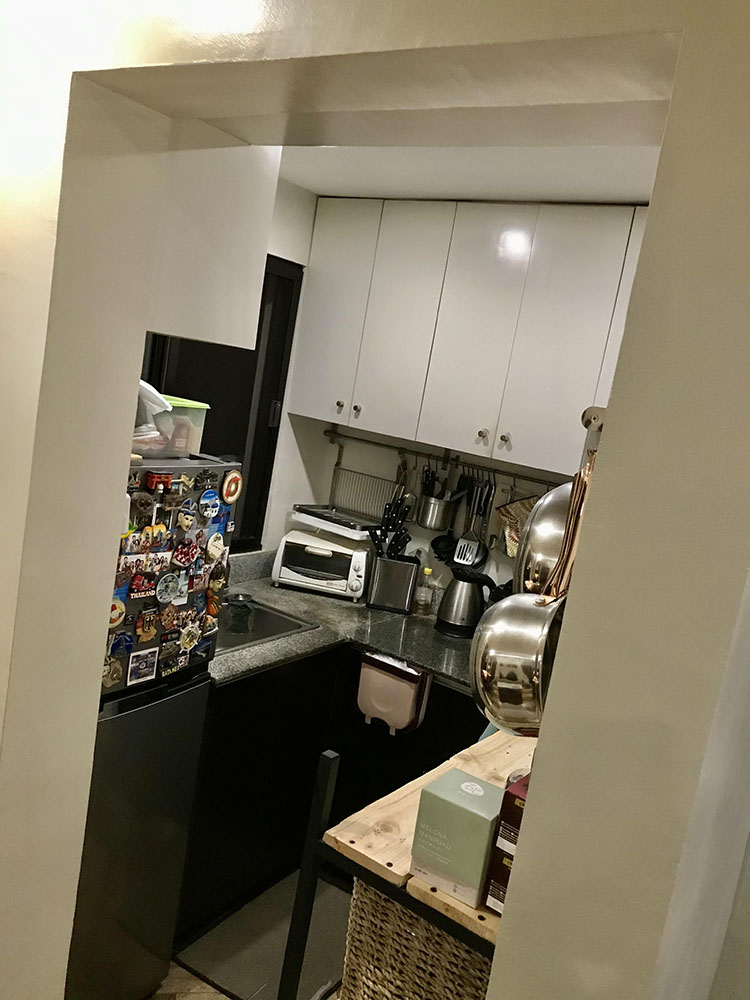 Prior to the renovation, the kitchen is compact and completed with essentials. While there's enough room for the appliances and storage options, it's hard to imagine being able to move around the area when cooking.
Overview of Interiors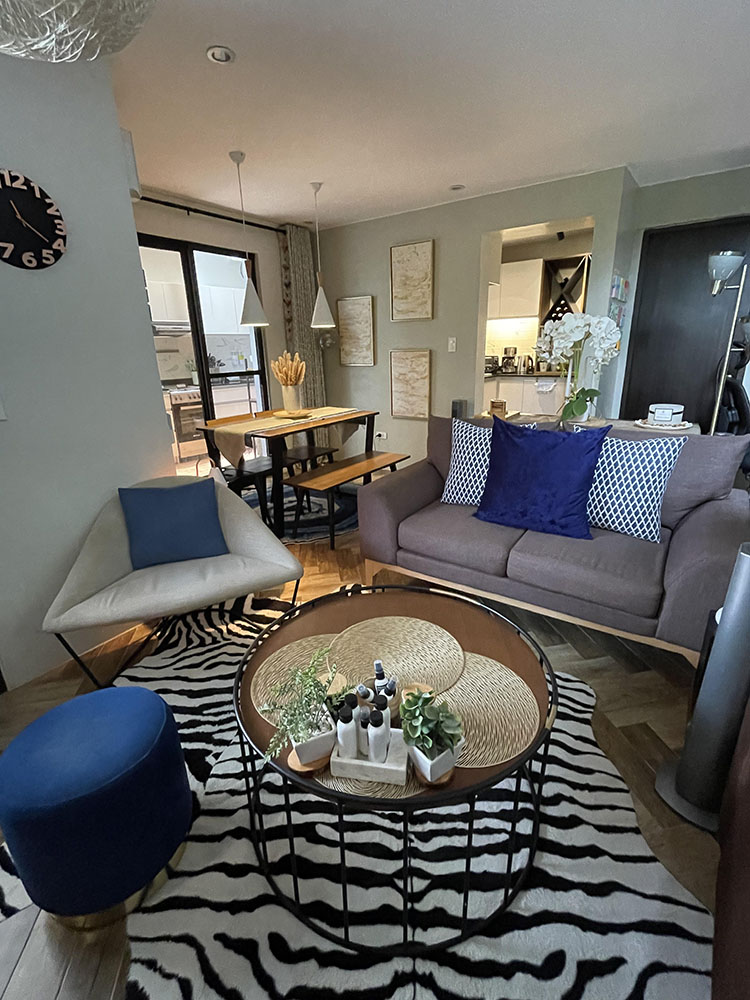 In planning the renovation, Arvin made sure to consult with the family on the changes that will be done. "Do we retain the old kitchen or do we build one integrated space? We all agreed to retain the integrity of the home's original structure to make sure we do not compromise safety over design," shares Arvin.
ADVERTISEMENT - CONTINUE READING BELOW
Dry Kitchen: After Renovation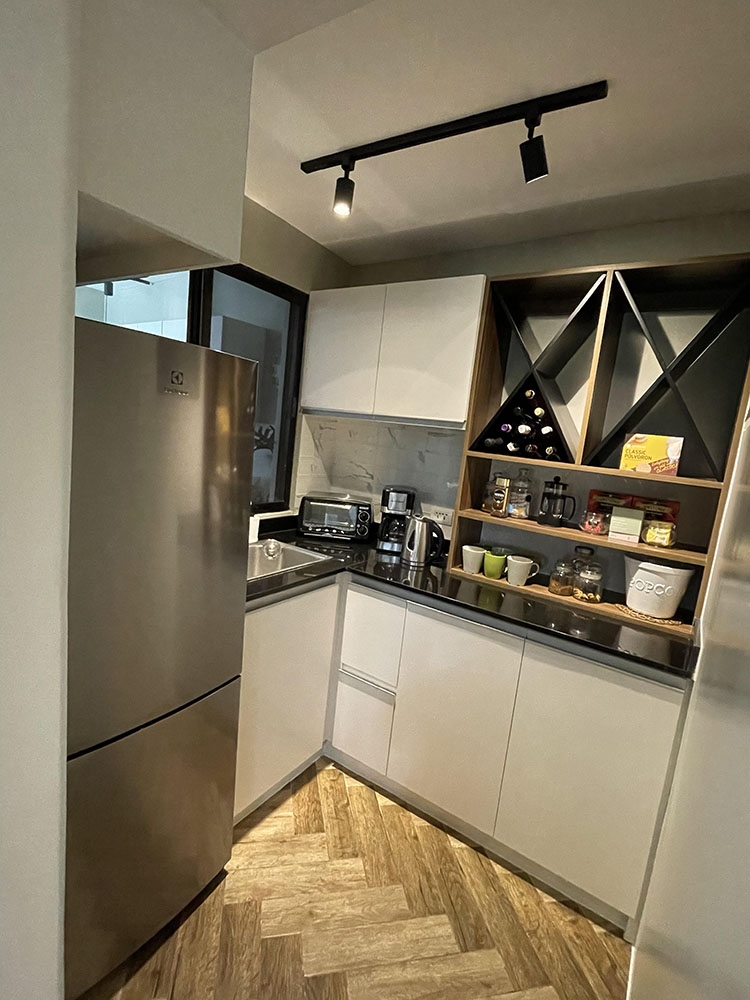 The revamped indoor/dry kitchen looks more spacious. According to Arvin, the dry kitchen is meant for entertaining (drinks, breakfast, and tea, to name a few).
The refreshed look of the space features clutter-free countertops and more storage solutions. Arvin shares that the contractor also helped fix the existing leaks in the kitchen to avoid further damages.
ADVERTISEMENT - CONTINUE READING BELOW
READ: This Couple Renovated a Foreclosed Property in 3 Months
Dry Kitchen: After Renovation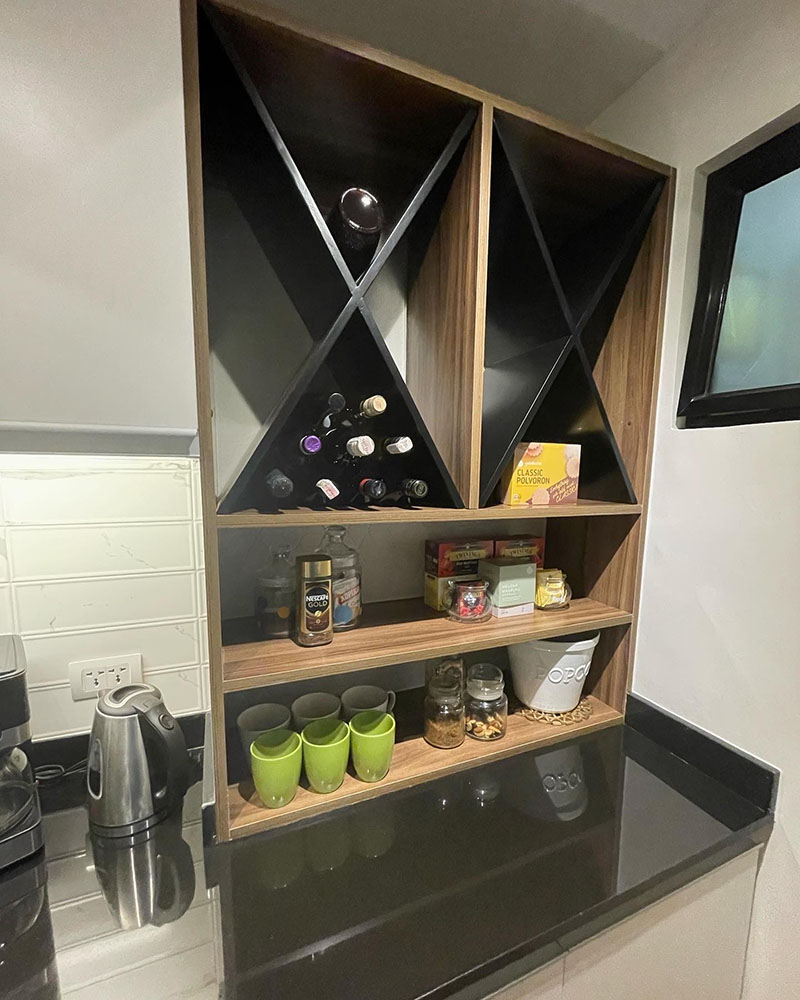 Since the dry kitchen functions as a coffee, wine, and breakfast station, Arvin designed an X-shaped wine rack that houses his liquor collection. "It has a combination of white, wood, and black textures," he shares.
ADVERTISEMENT - CONTINUE READING BELOW
Wet Kitchen: Before Renovation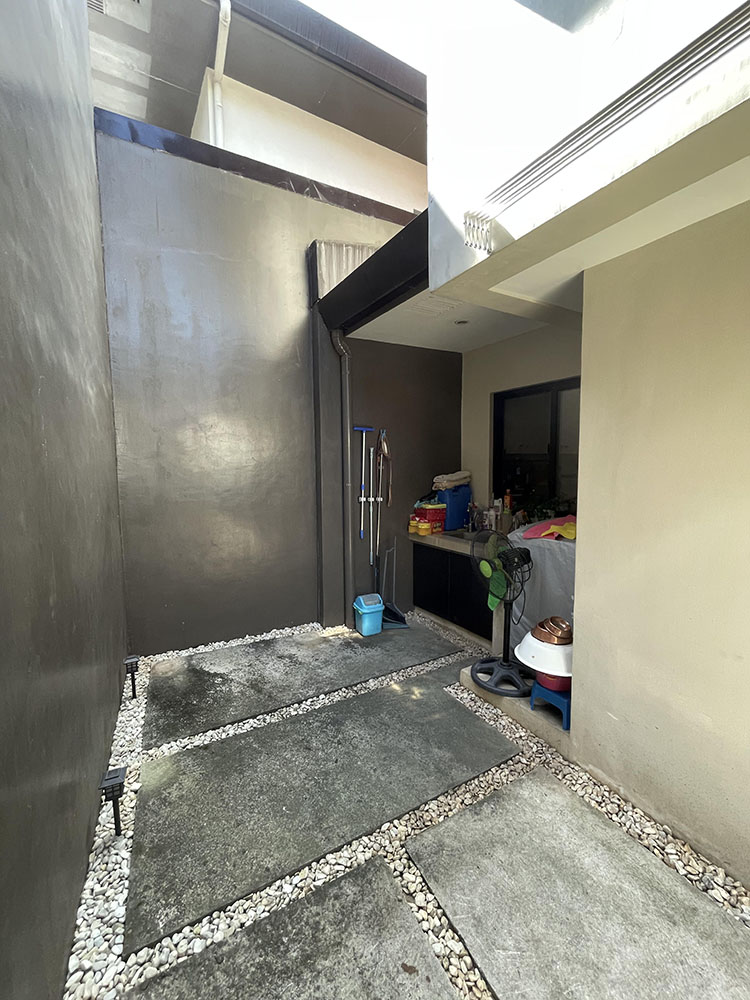 Having an available space to turn into an extension of the kitchen helped make Arvin's vision come true, especially since they chose to retain the original walls. "The design principle revolved around having two kitchen spaces with different purposes. Segregating the purpose of each space elevated our daily living experience," he explains.
ADVERTISEMENT - CONTINUE READING BELOW
Wet Kitchen: After Renovation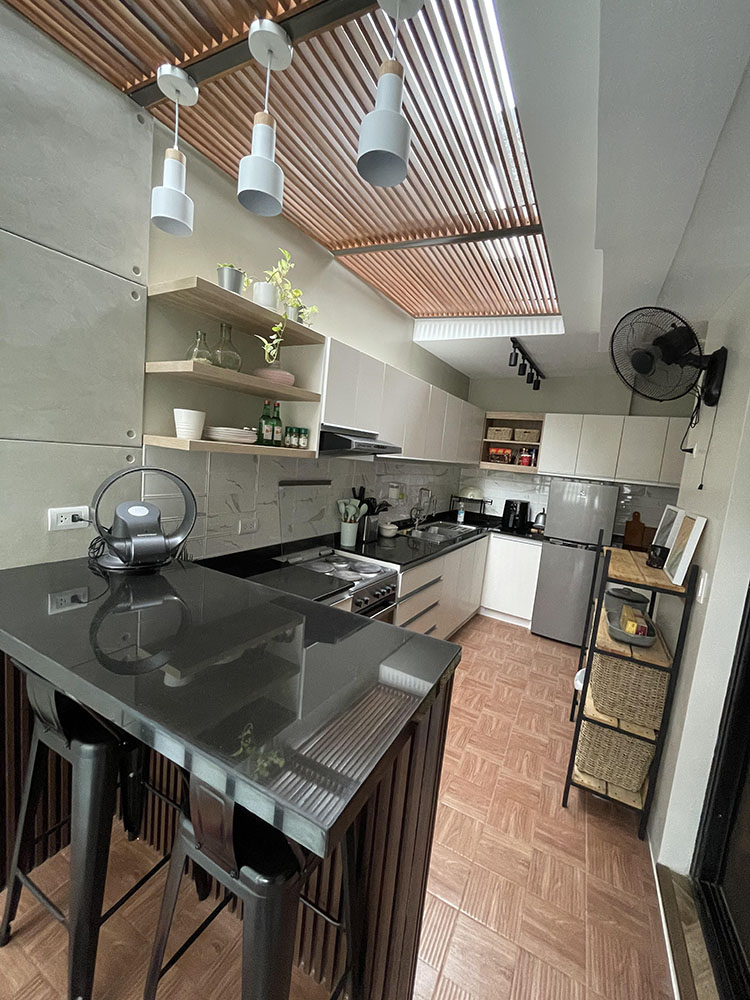 The wet kitchen measures around 10sqm, with enough room for preparing food, a bar area, and a laundry nook. In the words of Arvin, this part of the home is meant for "heavy-duty cooking or washing." He made sure to incorporate plenty of storage to avoid clutter, maximizing not just the floorspace but the vertical space as well.
ADVERTISEMENT - CONTINUE READING BELOW
Wet Kitchen: After Renovation
"My friends would come over to cook here. Everyone can stay and bond over cooking," says Arvin. The black countertop complements the matching barstools while helping highlight the wooden touches paired with a concrete accent wall.
READ: From Tambakan to Tiny Office: How This WFH Mom Created a Special Place Where She Can Stay Focused and Productive
ADVERTISEMENT - CONTINUE READING BELOW
Wet Kitchen: After Renovation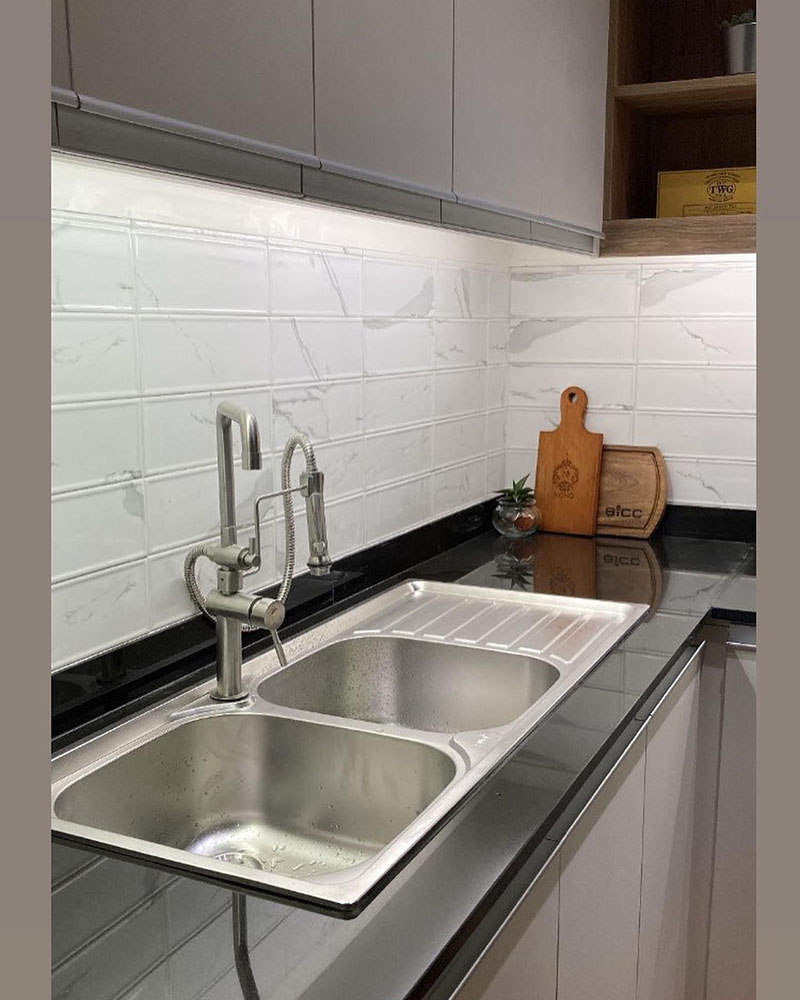 The sleek tiles used as backsplash work in contrast with the countertop, stainless steel sink, and durable fixtures. 
Wet Kitchen: After Renovation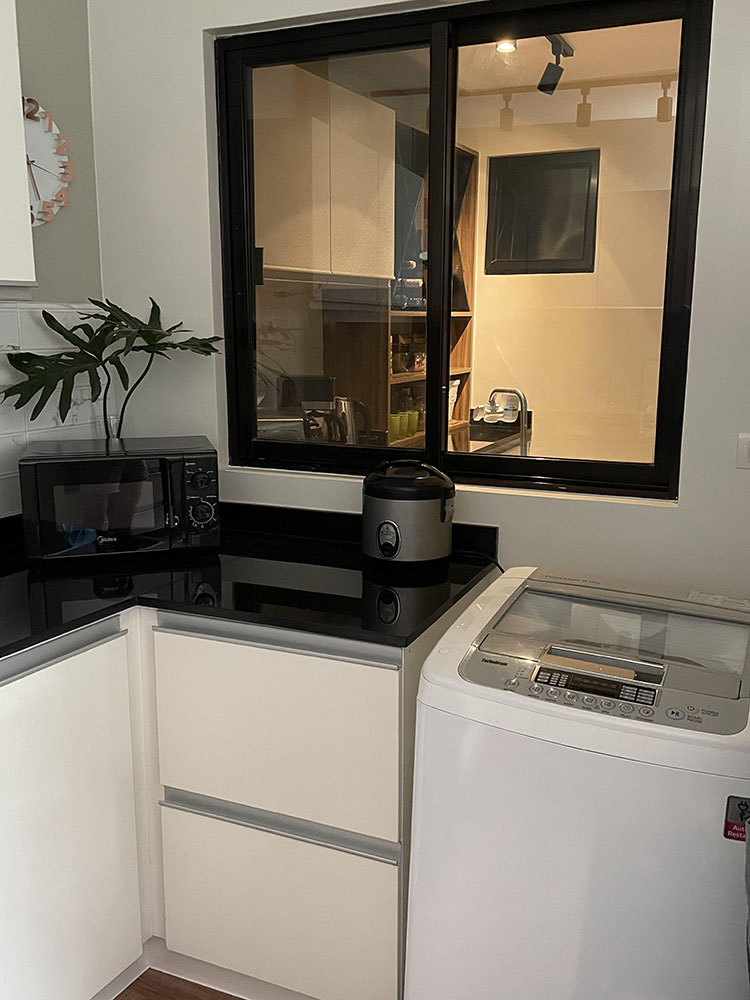 ADVERTISEMENT - CONTINUE READING BELOW
The washing machine takes up space in a corner to make it easier for the homeowners to move around the space when cooking. Extending the countertop near the window is a smart decision, allowing them to pass essentials from the dry kitchen to the wet kitchen efficiently when needed.
Wet Kitchen Details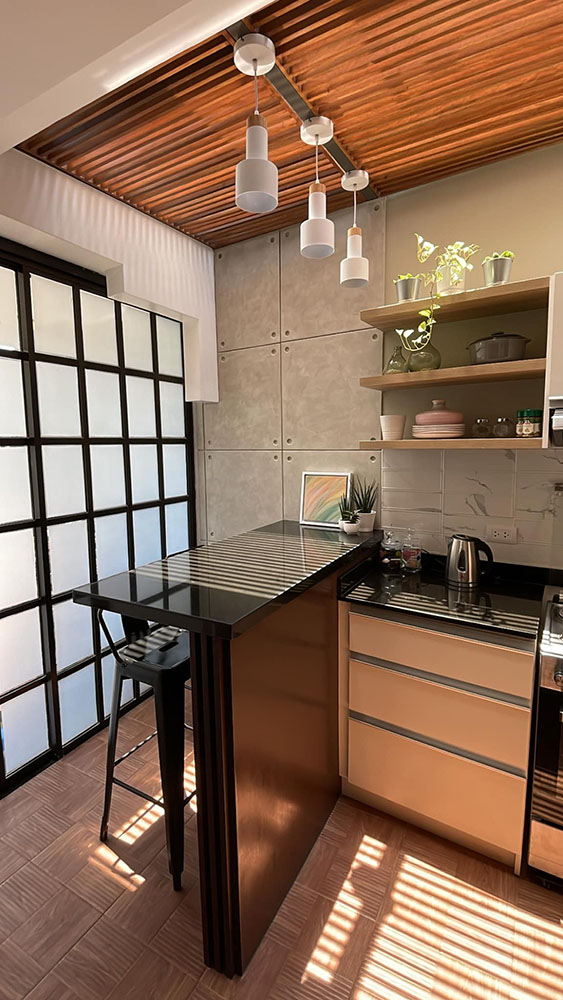 ADVERTISEMENT - CONTINUE READING BELOW
"I love how I can see the changes in weather through my roof," shares Arvin. The wet kitchen features a ¾ tempered glass roof paired with hardwood trellis that also functions like a shade. "I decided to stick with tempered glass for safety and longevity. I refrained from using polycarbonate sheets as these need to be changed every several years," he explains.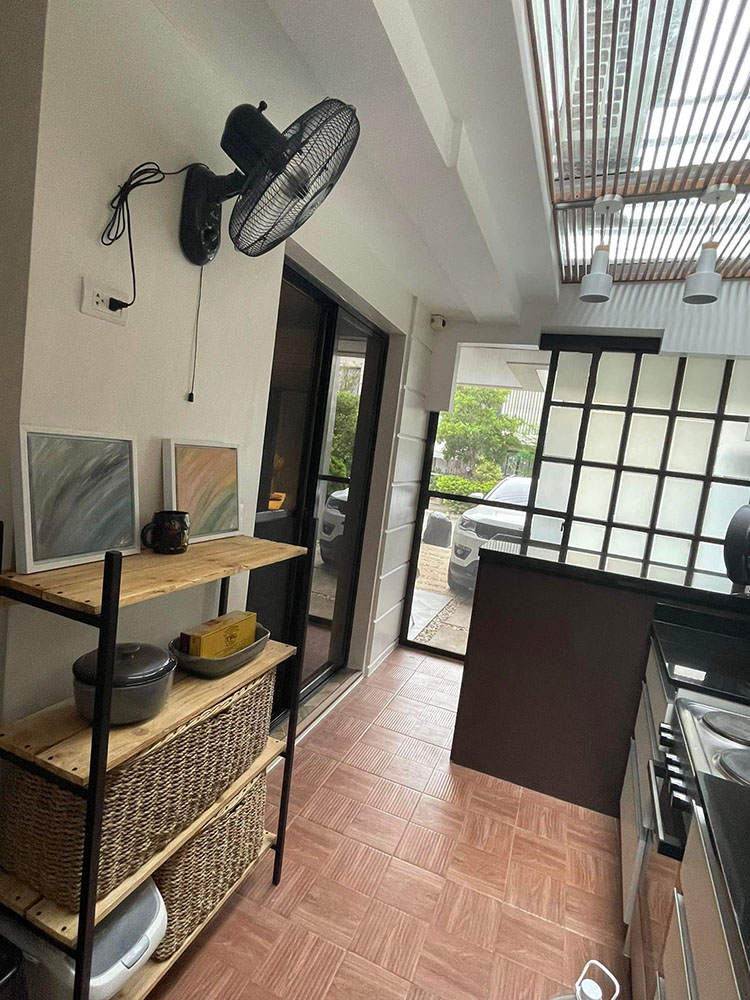 ADVERTISEMENT - CONTINUE READING BELOW
In addition to the roofing that's reminiscent of sky lights, the wet kitchen also has a full-sized sliding French door that let in plenty of natural light.
READ: Are You Dealing with a Dishonest Contractor? Slater Young Shares 3 Things You Need to Beware Of
For fellow homeowners who want to work on renovation projects, Arvin highlights the importance of investing in quality materials and finding a trusted contractor/designer. In his case, Ureta + Paca Architects & Builders was referred by a friend who can vouch for their professionalism.
"After the completion of the design, I had five bidders from different firms and then I compared their costings. Through this process, I was able to control the cost and choose the best option for the project," adds Arvin.
Did you recently work on a renovation or home improvement project? We'd love to see your home! Send us photos and a short story about it to reallivingonline[at]gmail.com. We might feature you on the website next. Looking forward to hearing from you!
ADVERTISEMENT - CONTINUE READING BELOW
More on Realliving.com.ph
Load More Stories