Wellness
This Off-Grid, Solar-Powered Campsite in Tanay, Rizal is Worth Visiting
Nature trails, misty mornings, and starlit nights are best enjoyed at Two Rivers Photography: courtesy of Jun Lao
With everyone reporting back to the office or getting busy with back-to-school preps, having a place you can escape to after a tiring week is a plus, more so if it's within driving distance from Manila.
Located in Barangay Cayabu, Tanay, Rizal, Two Rivers Teepees and Treehouse is 1,000sqm property that offers a refuge from the daily grind—with the promise of a whimsical experience with nature making it extra special.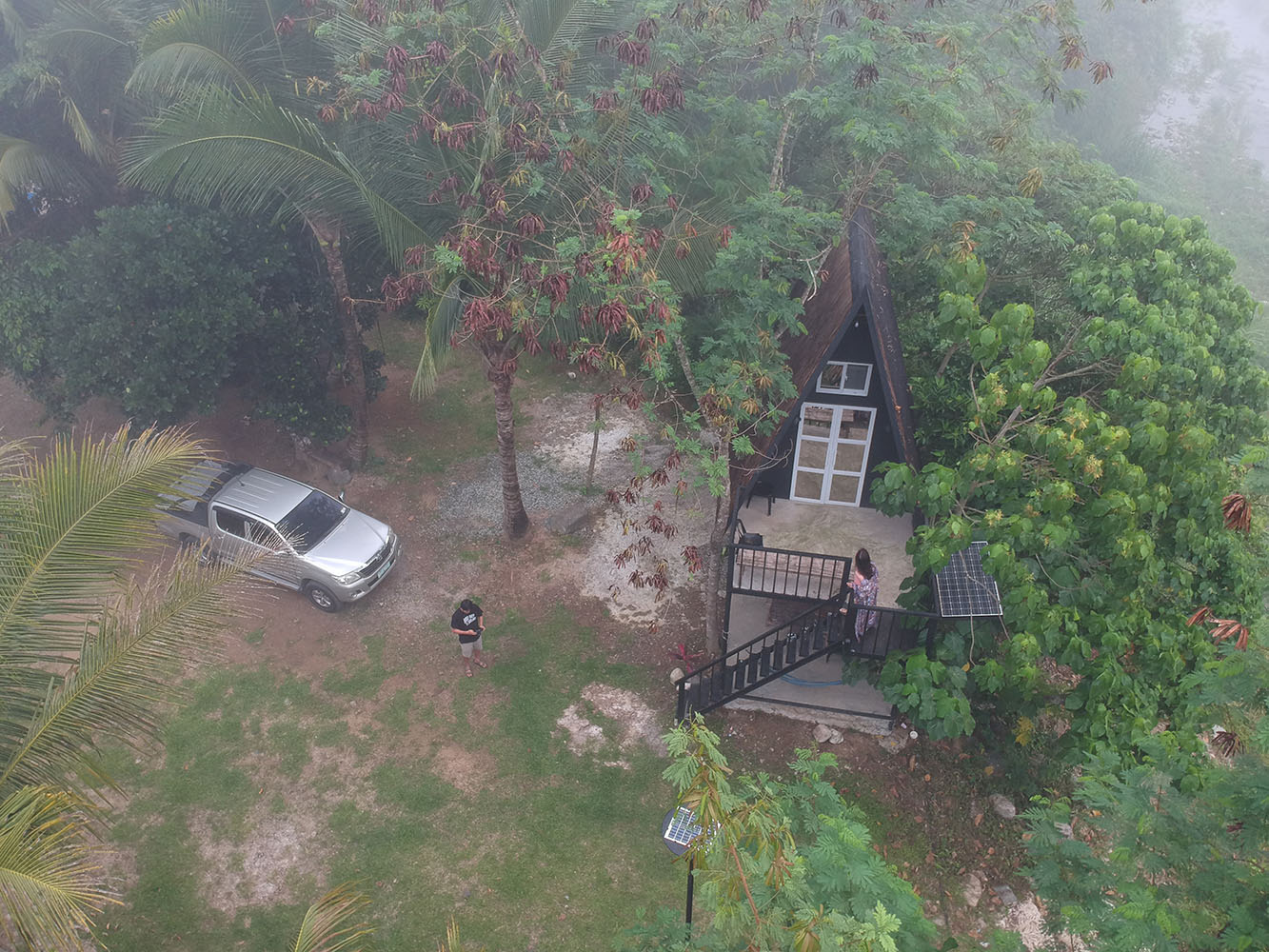 Originally designed as a family getaway during the pandemic, owner Jun Lao shared that upon the suggestion of a friend, they decided to open the property to other families as a glamping/vacation rental. Fast forward to today, over a thousand families have enjoyed the Two Rivers magic and the adventures it offers.
READ: From Hostels to Luxe Apartments: Places to Stay in Poblacion, Makati City for Every Budget
Communing with nature, just like how camping should be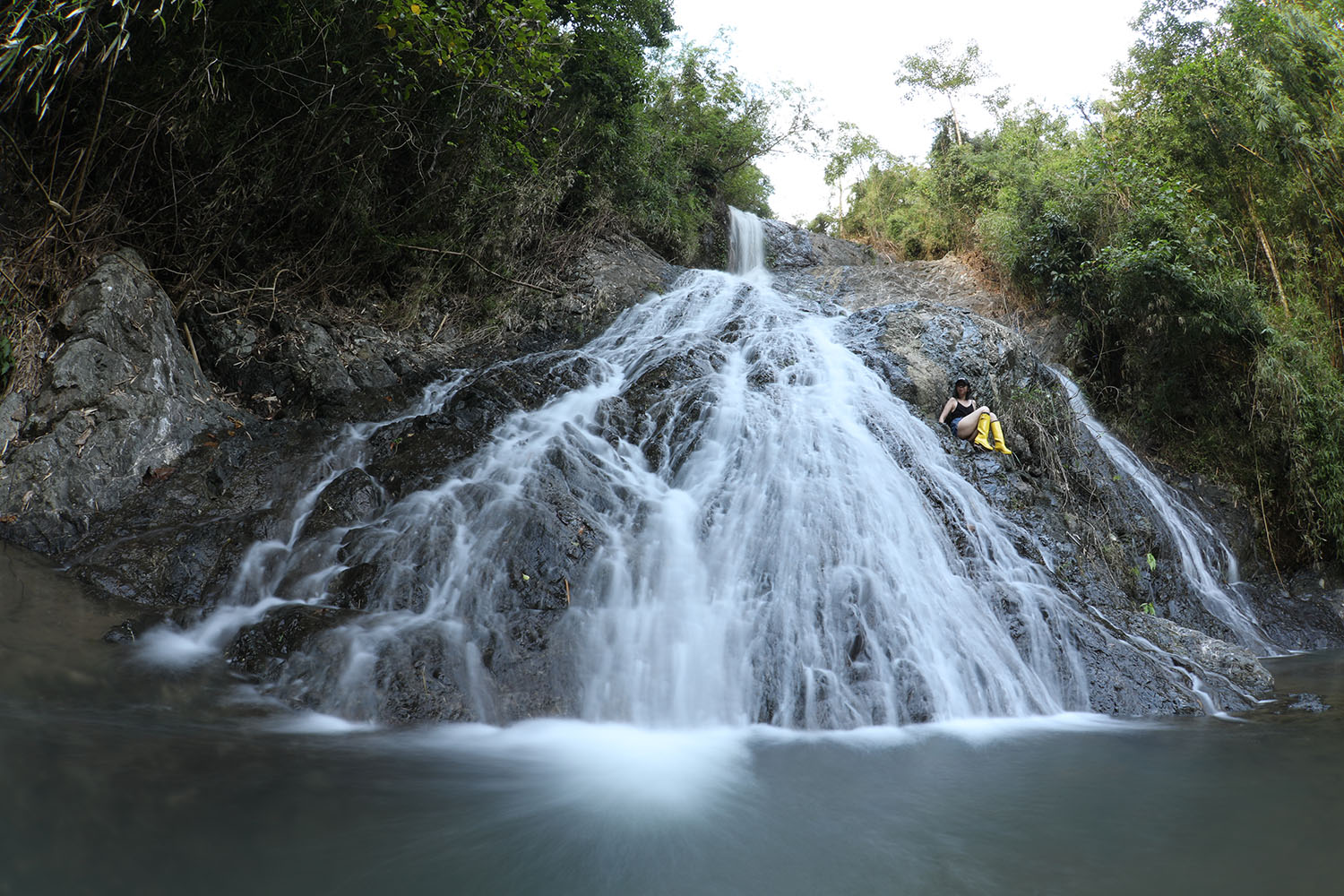 ADVERTISEMENT - CONTINUE READING BELOW
The location of Two Rivers is already magical as it is. Surrounded by bodies of water, the place is enveloped by lush greenery which immediately makes guests feel refreshed. Unplugging won't be a problem as well given all the activities they can take pleasure in within the premises.
Aside from swimming and savoring the cool waters of the Lanatin River, visitors can also hike to the 8 Maynuba Waterfalls. "The Maynuba Trail has always been a favorite and is just 1,600 steps away from our place. During summer, bikers would use our place to explore the many hidden trails within the area," shares Jun.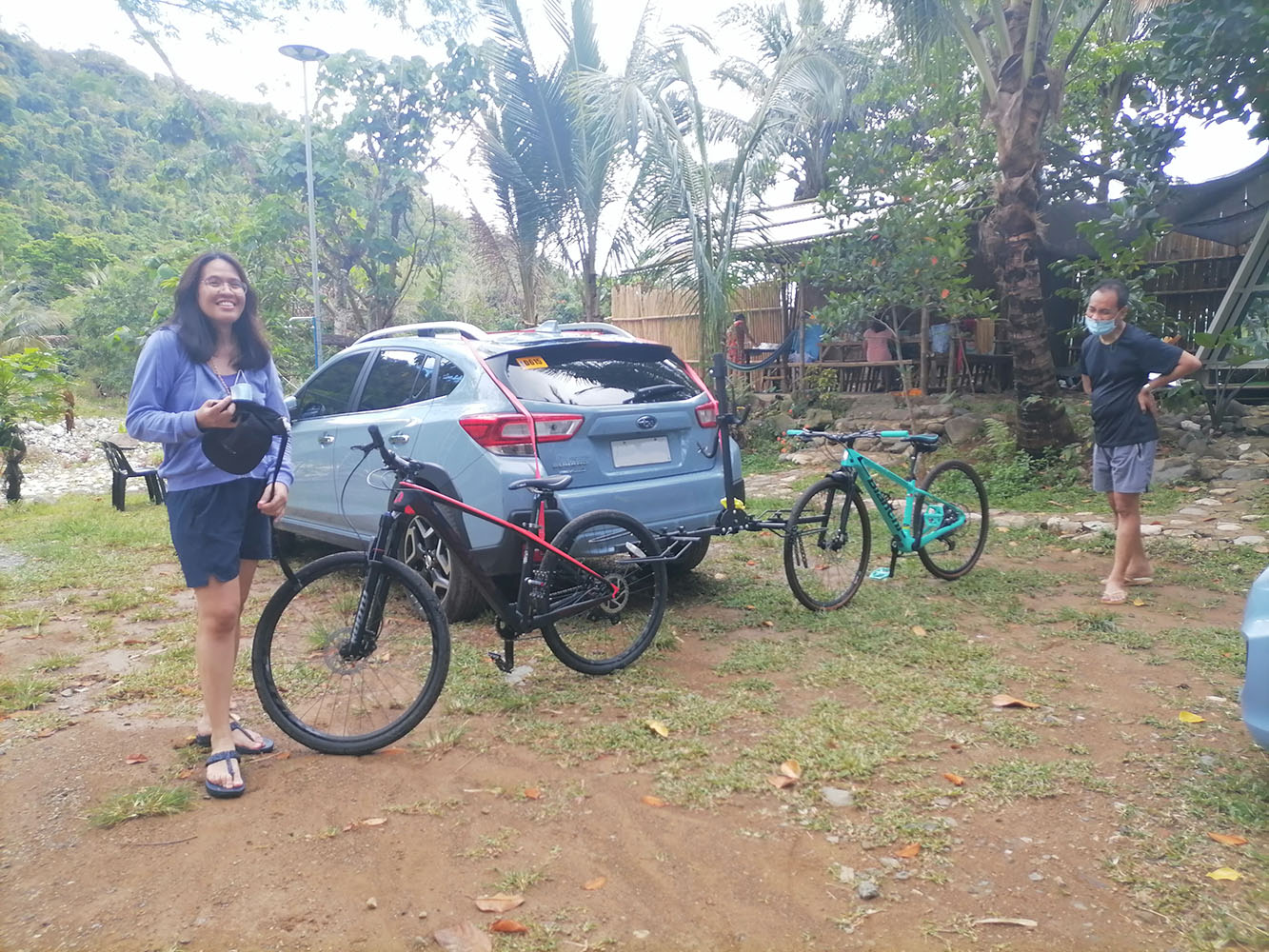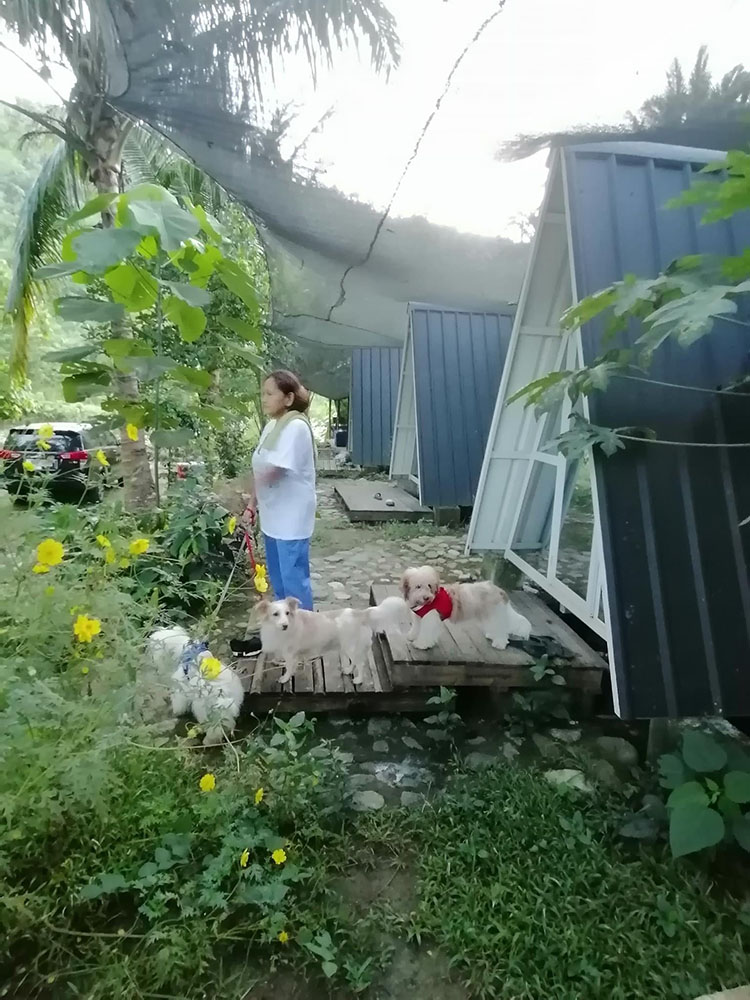 In addition to these activities, those with off-road cars would often drive to the Kinabuan Falls which is 11km away from Two Rivers. Guests can also bring their pets along so their furry friends can run around and enjoy the outdoors. When the sun sets and nighttime comes, stargazing is also another treat as twinkling lights can be seen from the campsite.
ADVERTISEMENT - CONTINUE READING BELOW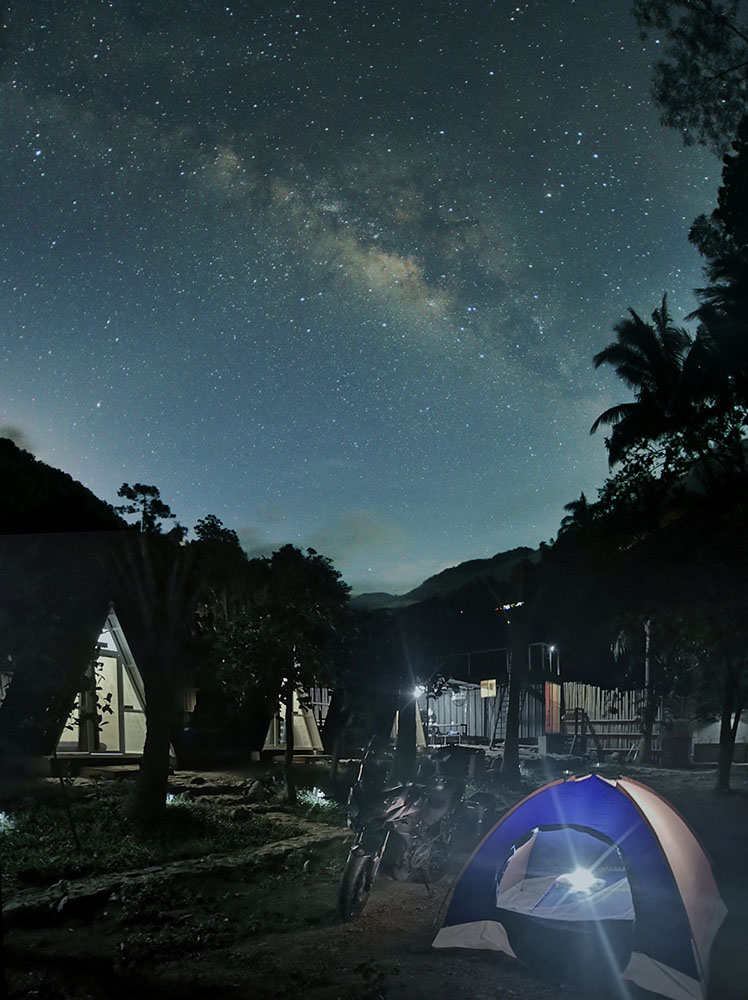 READ: This Idyllic Bahay Kubo in Silang, Cavite Promotes Sustainability
"We are blessed to be surrounded by so many nature trails, rivers, and waterfalls. Waking up to misty mornings adds to the whimsical experience. Those seeking a reprieve from urban life and enjoy adventures with nature will surely love our place," Jun adds.
ADVERTISEMENT - CONTINUE READING BELOW
Life off-grid and going solar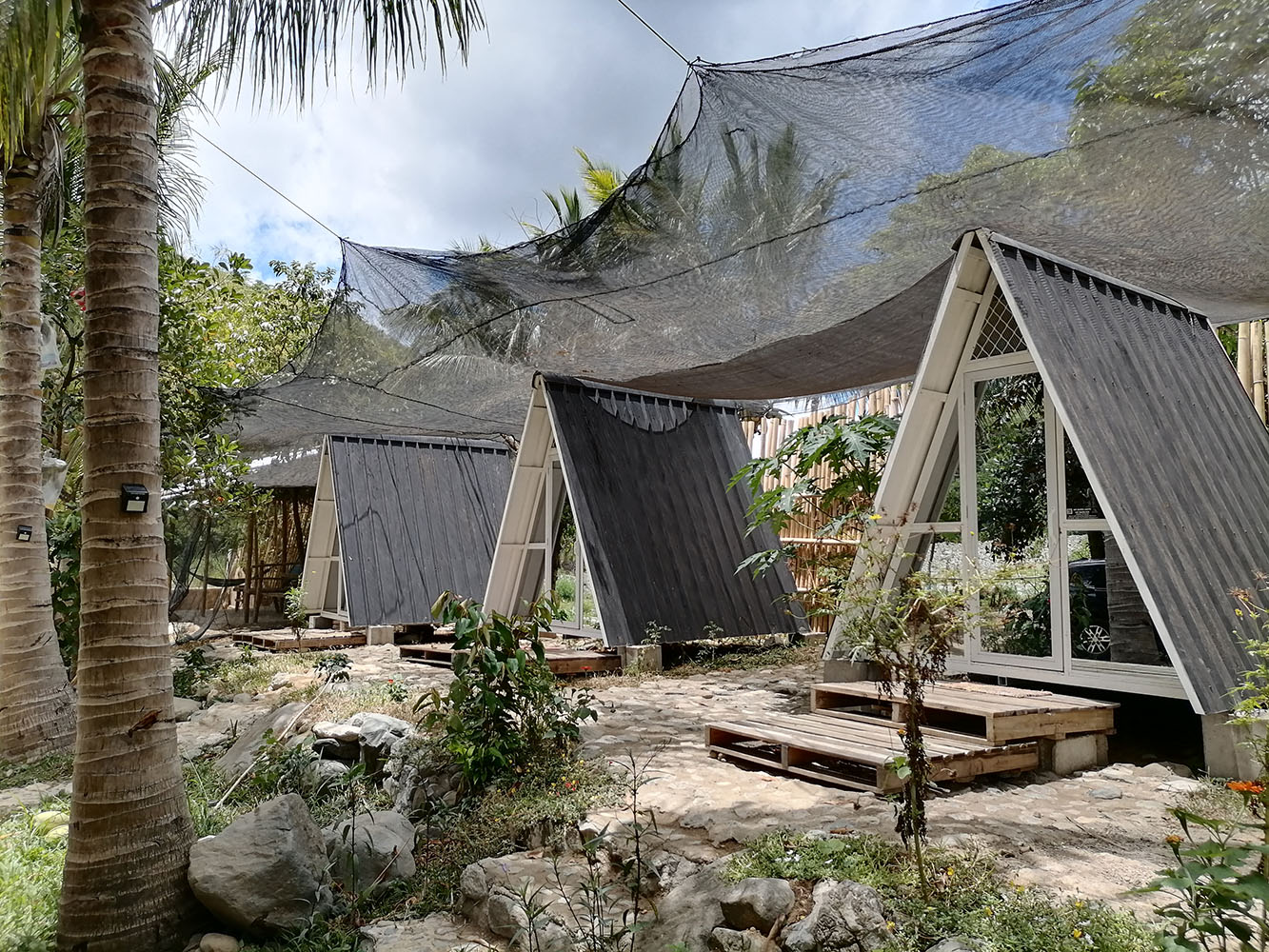 Jun made sure the accommodations at Two Rivers not only blend in with the surroundings but preserve its beauty, too. The property is fully off-grid, with solar energy powering the lights and fans that keep guests comfortable. The owners also made sure there is satellite Wi-Fi so that guests can access the Internet when needed.
ADVERTISEMENT - CONTINUE READING BELOW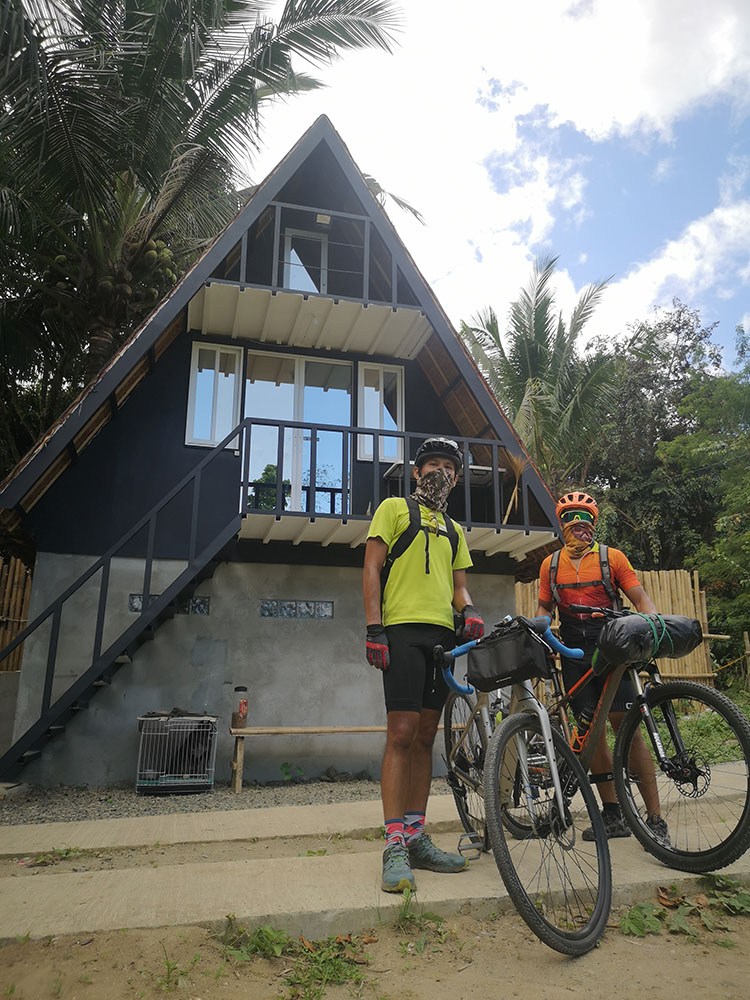 "There is no electricity in our area so we installed an off-grid system that's designed to provide lights, fans, and charging stations for our visitors' gadgets. The whole camp is powered by just one 450-watt panel and a 200ah gel battery. A third-party installer did the work for us and so far, the power has been adequate to supply the needs of everyone within the hamlet," explains Jun.
ADVERTISEMENT - CONTINUE READING BELOW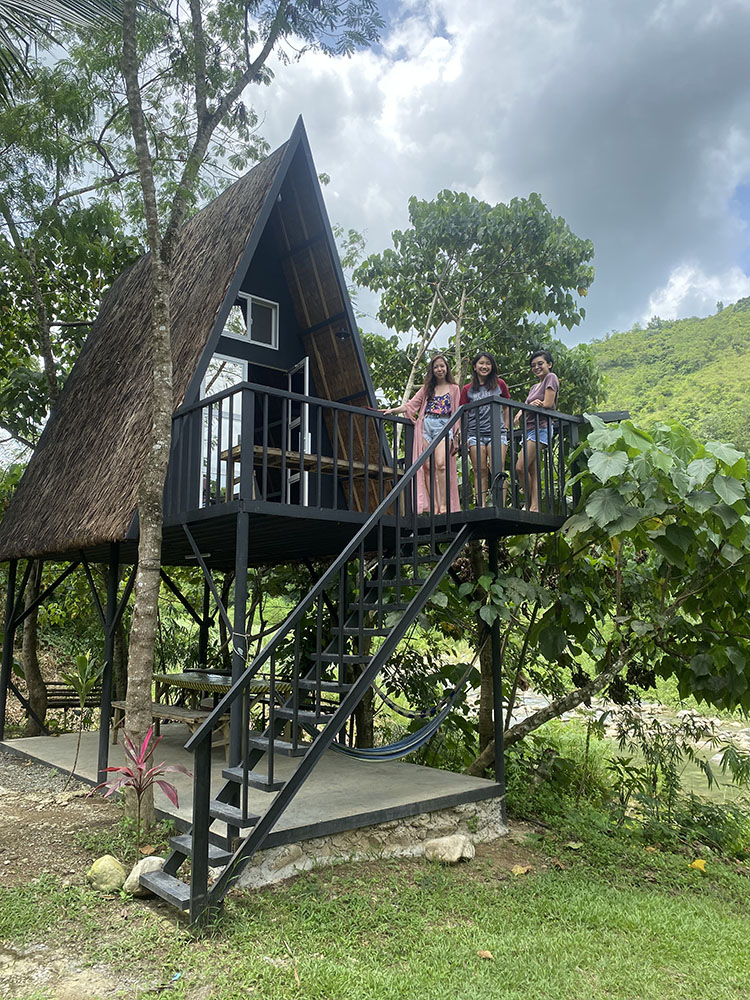 READ: Enjoy a Well-Deserved Family Getaway at This Modern Kubo in Pampanga
For a relaxing glamping experience that complements the location, Two Rivers features different accommodations perfect for solo travelers, friends, and families. There's a Giant Teepee that can fit six people comfortably, a Glass Teepee that's good for two-three people, and a charming Tree House that's just right for a small group. Visitors can also pitch their tents on the grounds for a fee.
ADVERTISEMENT - CONTINUE READING BELOW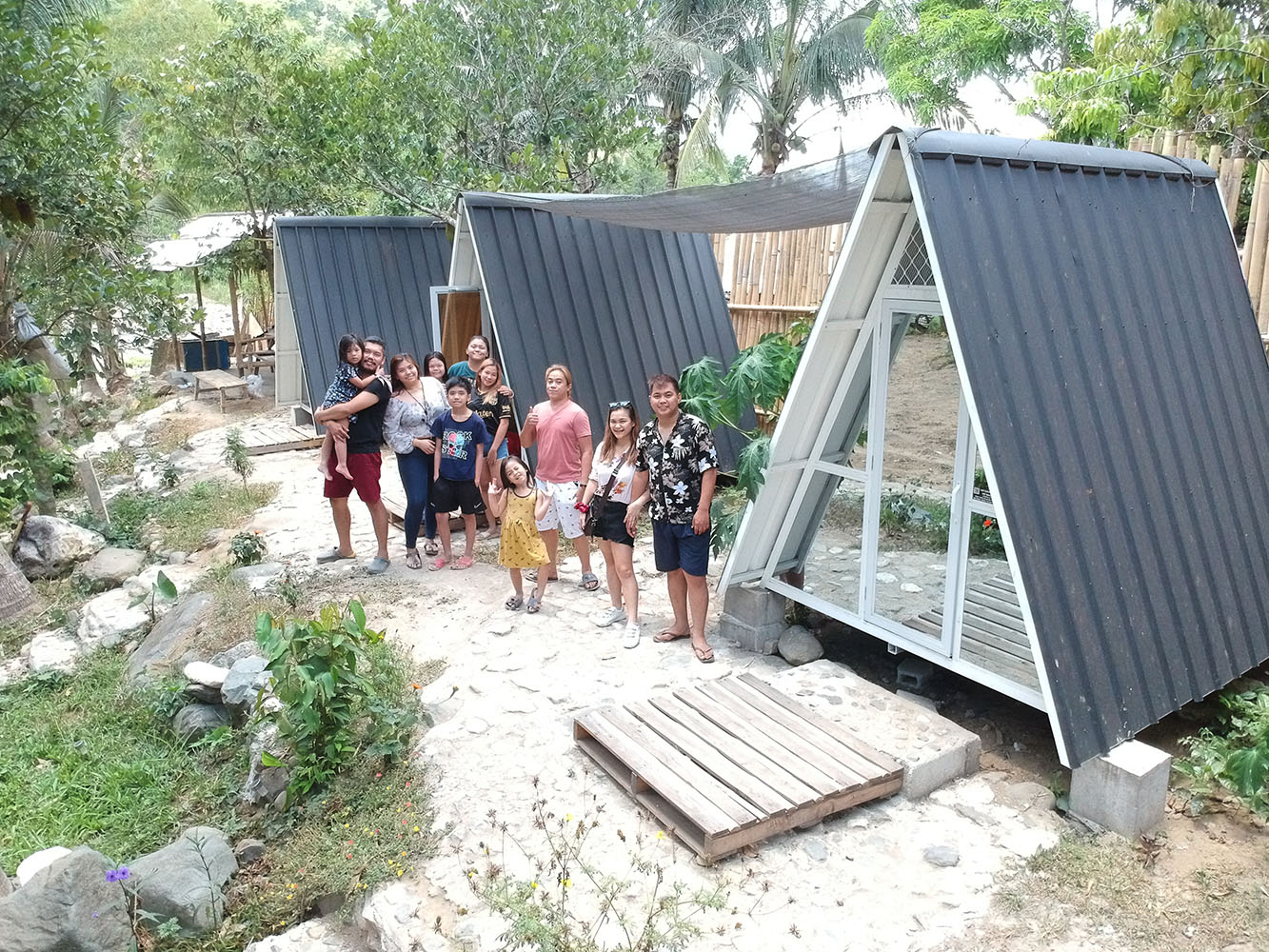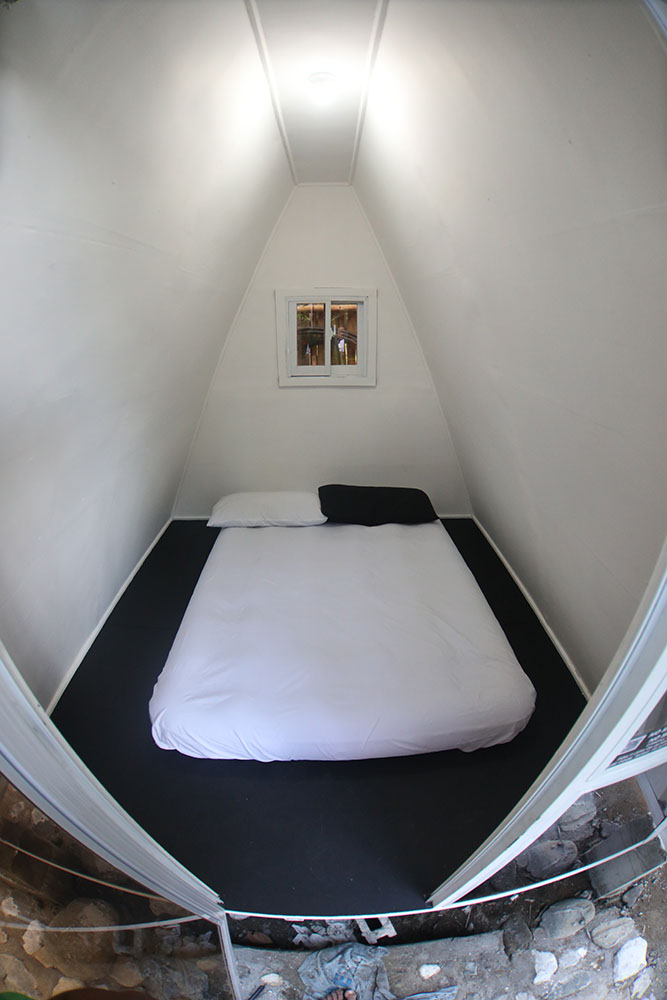 ADVERTISEMENT - CONTINUE READING BELOW
"We completely designed the place on our own but the work was done by the locals living within the area. We wanted to support the local community," Jun adds. Guided by the Japanese concept of Wabi-sabi or the philosophy that embraces beauty in imperfection, they were able to finish Two Rivers in just two months.
Homey best describes the A-frame accommodations—no frills and comfortable enough for guests to stay in after a day full of activities. The interiors are simple—with mattresses, solar-powered lights, and fans. "Each was designed for an all-weather camping adventure and the stay is more for visitors to experience the outdoor life in comfort and convenience," shares Jun.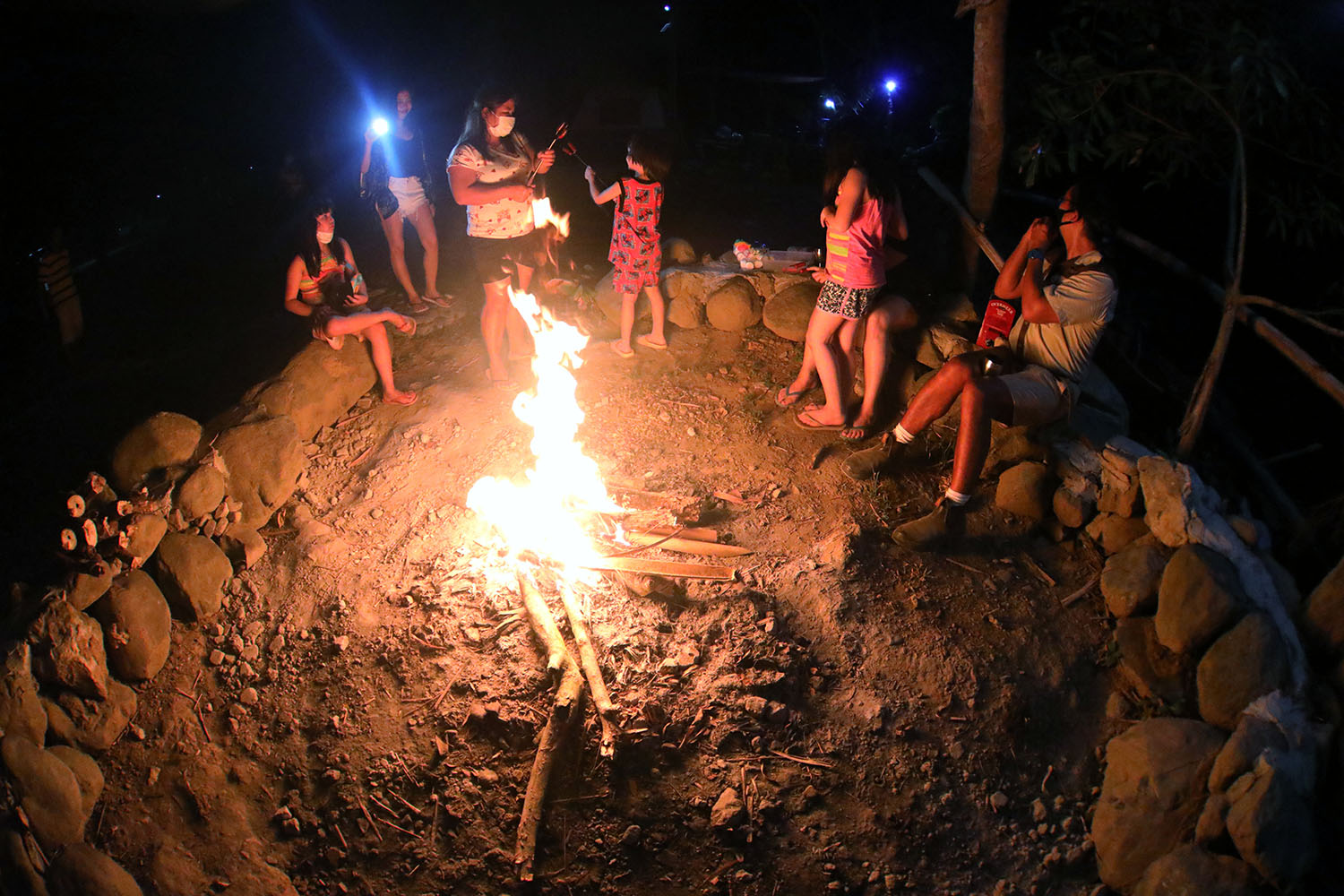 ADVERTISEMENT - CONTINUE READING BELOW
Some of the amenities available at the campsite include picnic tables, a common bonfire area, and a covered area.
READ: Unplug from Technology in This Mountainside Cabin in Batangas
There's nothing more rewarding than scheduling a quick trip with your loved ones and making core memories out of the activities you can enjoy together. Your next adventure awaits at Two Rivers.
For accommodation inquiries, you can follow Two Rivers Teepees & Treehouse on Facebook. You can also book the entire property for vacations and small events. Get in touch with the owner at (0915) 947-3888 for more information.
More on Realliving.com.ph
Load More Stories