Plan Your Long Weekend Around These 14 Must-Visit Spots In Marikina
There's more to this city than shoes and food, though it won't hurt to come for those!
by
Miguel R. Llona
Oct 26, 2018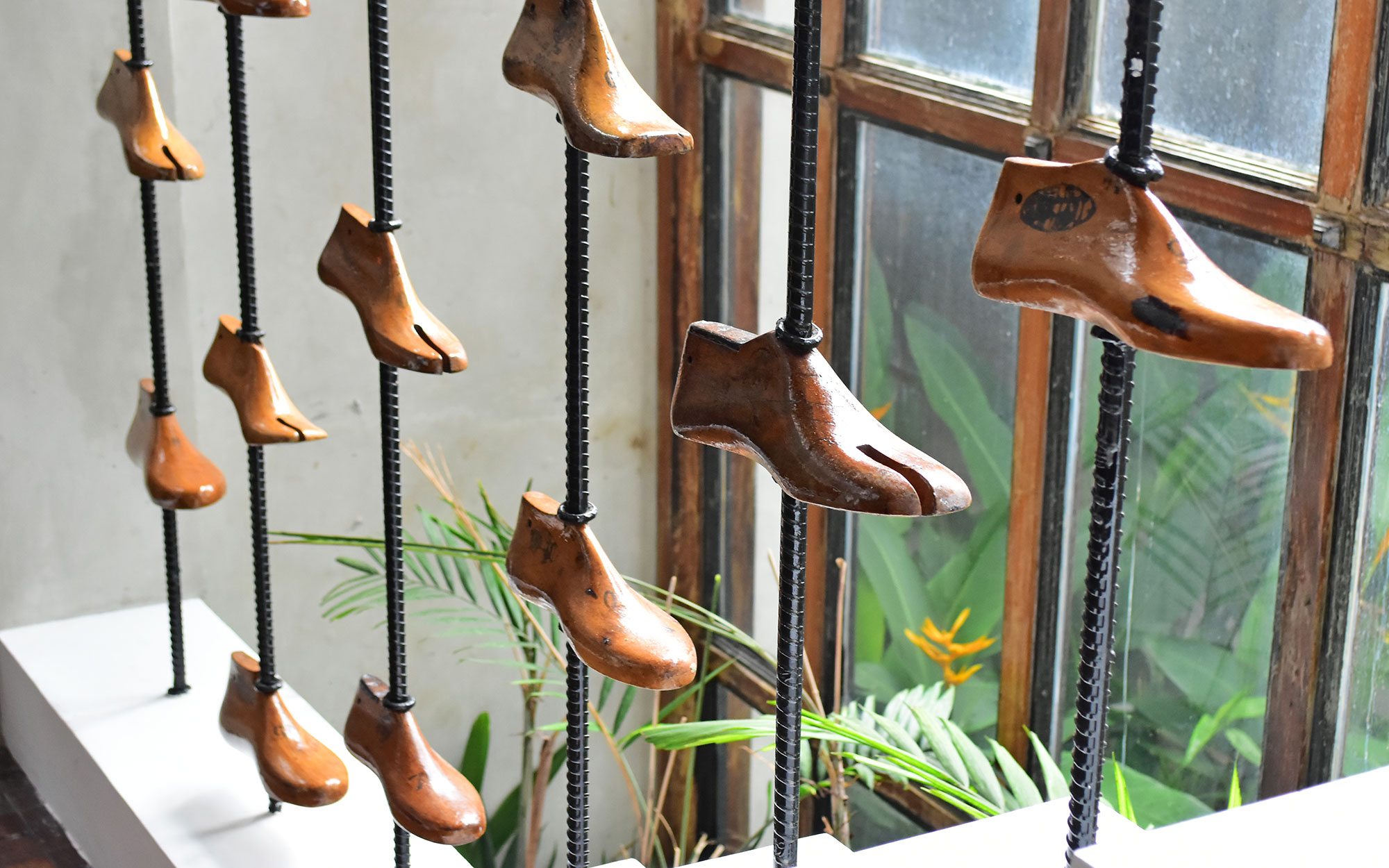 Past and present (and shoes!) will always mix in the city of Marikina. 
Marikina City is known for a lot of things: order and cleanliness, shoes, food, and of course, floods. Other than the last bit (unavoidable but controllable , given the river in the middle of it), all these paint a picture of a colorful city that continues to flourish, as evidenced by the influx of businesses and establishments in recent years.
Though it's not quite the shoe capital it once was, echoes of this former identity still linger despite numerous areas succumbing to gentrification, thanks to the preservation of its cultural landmarks, and the presence of some heritage houses. Without further ado, let's explore the old and new sights that breathe life into this beautiful city.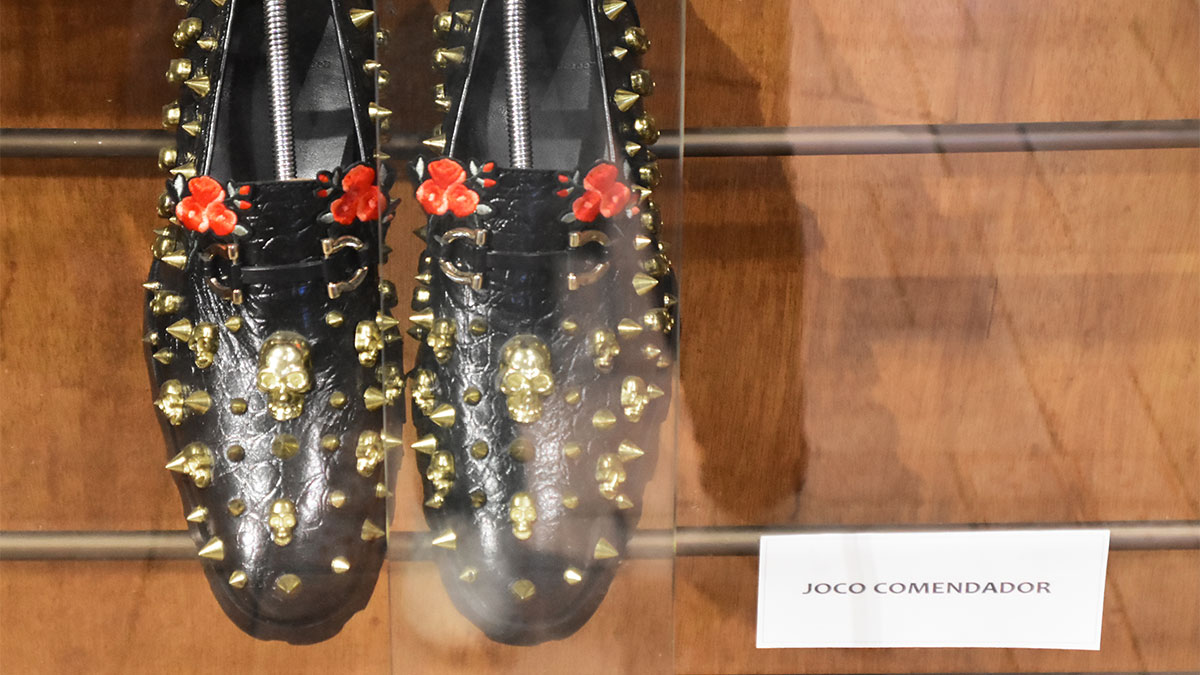 Lilac Street: Resto central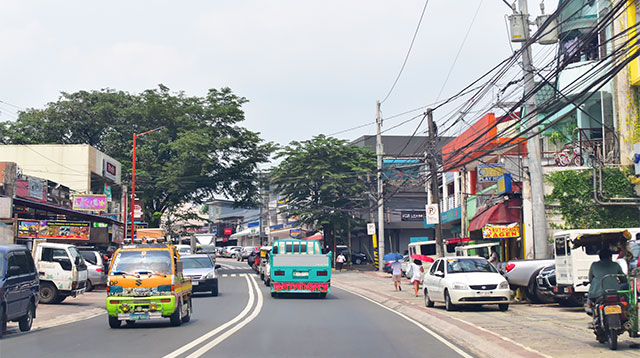 ADVERTISEMENT - CONTINUE READING BELOW
CONTINUE READING BELOW
Recommended Videos
Marikina's transformation into a foodie haven can be traced to the success of Lilac Street. This road that connects Marikina to Antipolo was once lined with barbershops, car washes and old houses until restaurants began replacing them, as residents saw the area's potential to attract outsiders. Lilac's success as a homegrown food hub has since inspired dozens of food entrepreneurs to open restaurants in other areas of Marikina.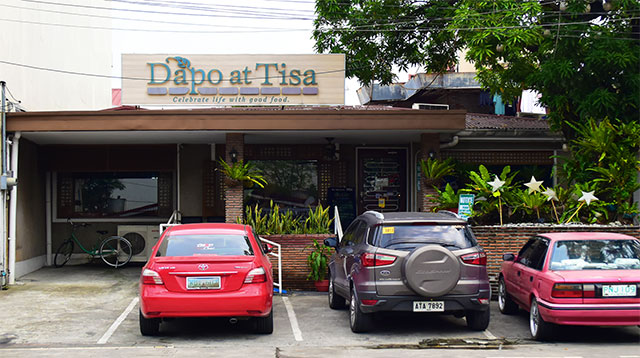 ADVERTISEMENT - CONTINUE READING BELOW
It wasn't long before multi-storey commercial buildings elbowed their way onto Lilac Street, each one containing three to five businesses ranging from restaurants, nail salons, spas, or barber shops. However, it's the houses converted into restaurants that leave a lasting impression. Hunchos, Dapo at Tisa, and Miguel & Maria are all bungalows given a second life, making them favorites for residents of surrounding villages because of the comfort that goes along with their great food.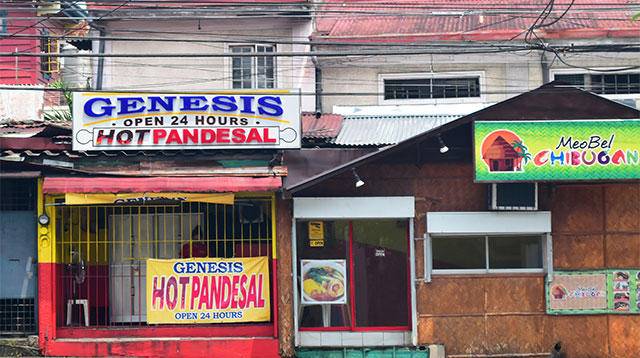 ADVERTISEMENT - CONTINUE READING BELOW
Let's not forget Genesis Pandesal, every Marikeño's favorite panaderya even though there's only one item on its menu—bite-size, tasty pandesals you won't regret trying.
Lilac St., Concepcion Dos, Marikina City
READ: An Ancestral House Turned Into A Colorful Home and Restaurant in Marikina
Lamp Quarters: Old-fashioned food park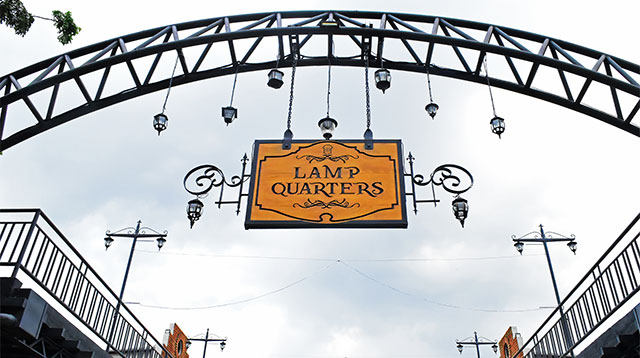 ADVERTISEMENT - CONTINUE READING BELOW
It's easy to label Lamp Quarters as just another food park, being located in Marikina's "food park center" together with Epic Warehouse Grill and the recently closed Crave and Truck Parks. What distinguishes it from its neighbors is the comfort it provides compared to the smoky, open-air ambiance of food parks, as it brings together seven indoor restaurants instead of food stalls.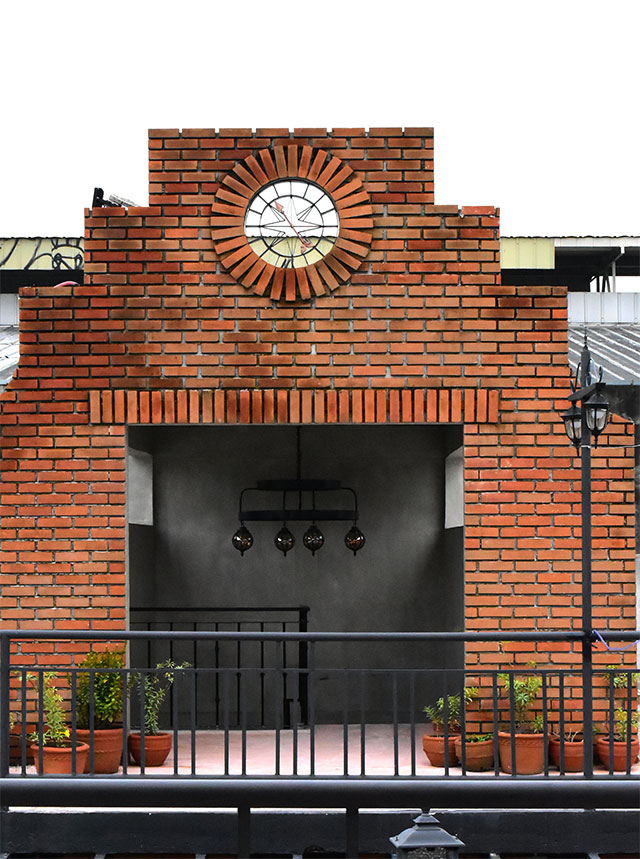 ADVERTISEMENT - CONTINUE READING BELOW
The place has an old-school vibe with its brick-and-steel aesthetic, which should appeal to both the young and old crowd. Lamp Quarters has something for everyone with the variety of cuisines it houses. Craving ramen? Try Tongara. Looking for ribs and seafood? Ahlee's is the place for you. Kapampangan cuisine? Silyo is your choice. How about milk tea? Well, Bubba Lab is there for you. The courtyard layout opens up an al fresco area for the inuman crowds, where they won't be able to disturb the restaurant diners—a luxury that most food parks don't have.
Gil Fernando St., Centro De Buenviaje Sto. Nino, Marikina City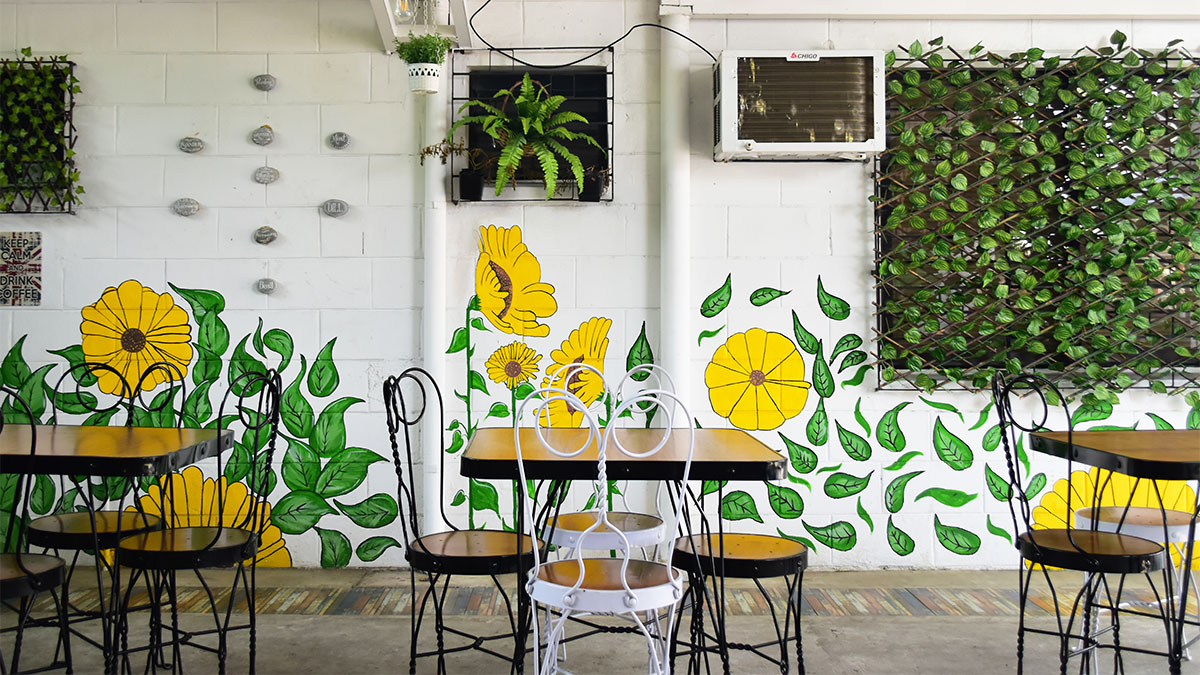 Rise & Grind Cafe: It'll perk you up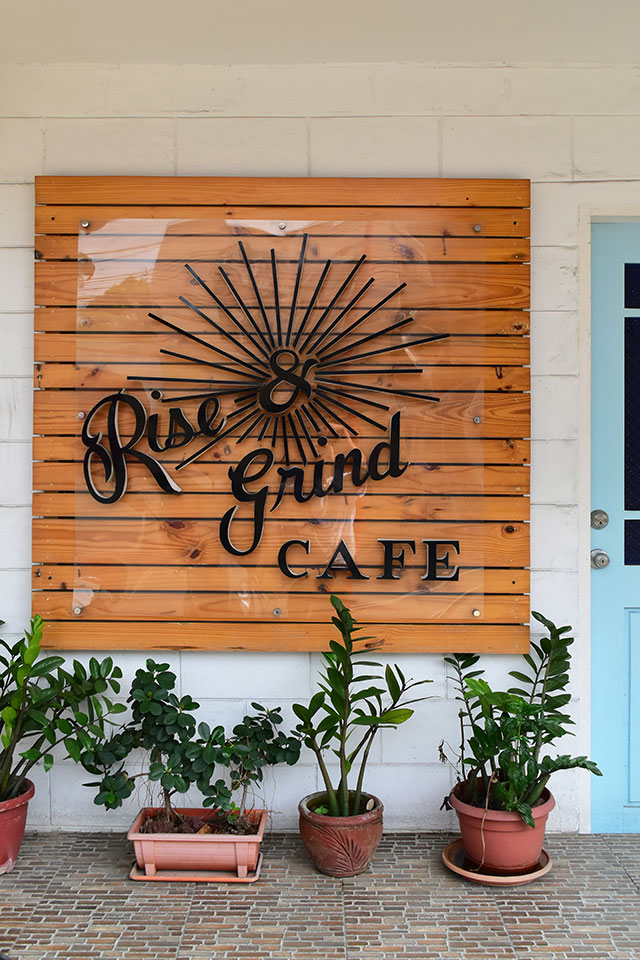 ADVERTISEMENT - CONTINUE READING BELOW
This cafe's location in a sleepy part of Concepcion Uno couldn't be more ideal. Vehicles rarely ply this street, and its neighboring houses are as quiet as mornings in the countryside. It's a perfect spot for your morning coffee, though Rise & Grind Cafe fashions itself as your go-to place for lunch, dinner, and after-work drinks as well. Aside from catering to coffee lovers, the place is large enough to accommodate parties and gatherings because of its spacious function room and al fresco areas.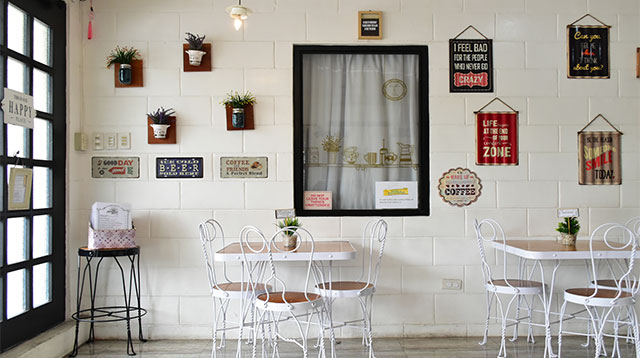 ADVERTISEMENT - CONTINUE READING BELOW
Opened in 2016, the café offers an array of Filipino dishes, with some of their items bordering on the exotic such as crispy froglets and kalderetang kambing. The menu also boasts of premium yet affordable items such as Australian lamb steaks and US ribeye steaks, both seasoned with pink Himalayan salt. The country-style interiors are littered with trinkets the owners collected from their travels. That makes for a typical coffee shop look,
Molina St., Concepcion Uno, Marikina City
DITO: Bahay ng Sining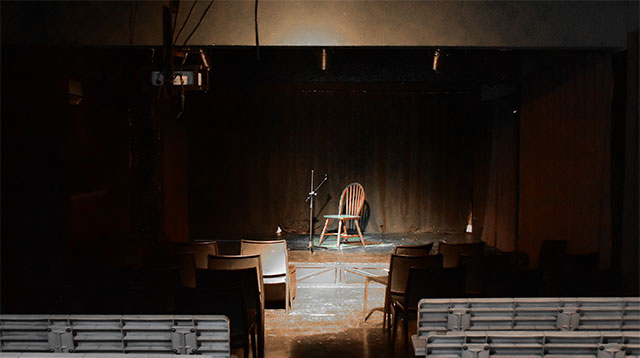 ADVERTISEMENT - CONTINUE READING BELOW
Despite a number of artists residing in Marikina (the late Abdulmari Imao lived here!), it has never been known for having a thriving art scene. The issue lies in the lack of avenues for artists to display their craft—a void that playwright BJ Crisostomo sought to fill when he opened DITO: Bahay ng Sining, a café/theater space. "The dream was to provide a venue for any kind of artist, whether they be theater actors, spoken word artists, musicians, or visual artists," says Crisostomo.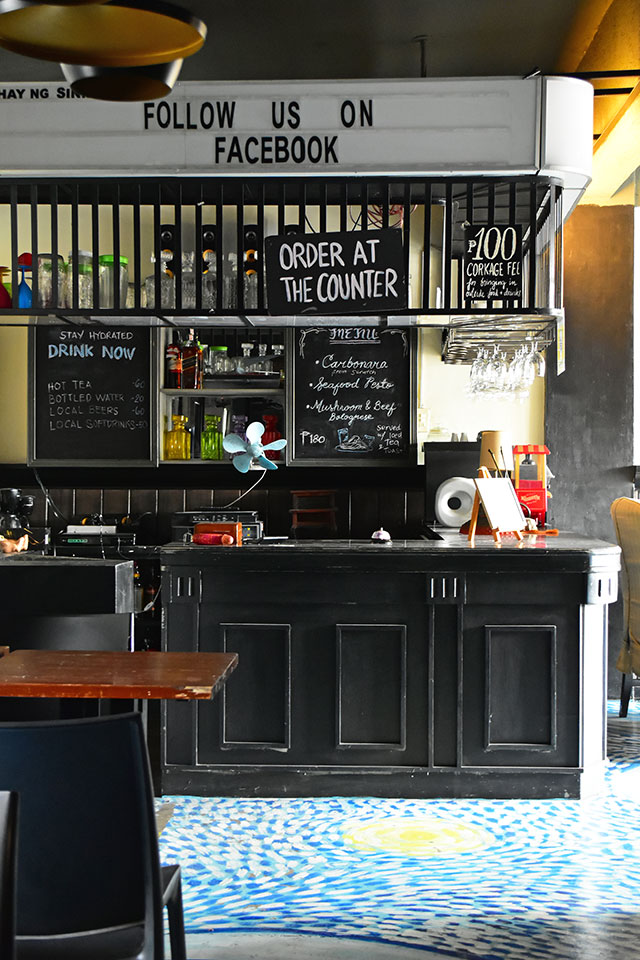 ADVERTISEMENT - CONTINUE READING BELOW
Throughout its six-year existence, DITO has staged plays, spoken word events and musical performances, often partnering up with unknown or struggling artists. The café section has since closed, but plays are still being staged in the theater every month and the space is being rented out for other events. Crisostomo reveals that he plans to relocate DITO to another area of Marikina next year, but until then, check out their Facebook page for announcements of upcoming plays.
Molina St., Concepcion Uno, Marikina City
Trax Manila Records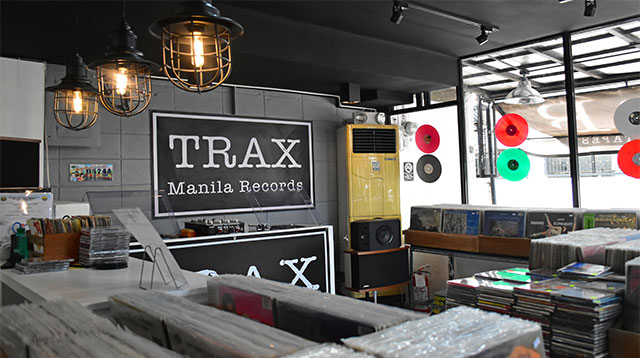 ADVERTISEMENT - CONTINUE READING BELOW
Vinyl record shops are a rare sight nowadays, so knowing there's one in Marikina should be music to any audiophile's ear. Owner Tristan Trajano, a vinyl record enthusiast, buys from record stores abroad, which he then sells in his own shop, Trax Manila Records. Customers can browse through rows of records with an eclectic mix of genres, such new wave, post-punk, hip-hop, disco and classical music.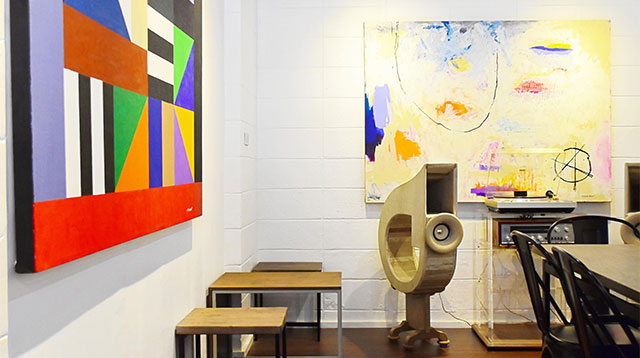 ADVERTISEMENT - CONTINUE READING BELOW
Trax has been around for three years, though the past few months have seen the record store expand with a café and listening area. The new space was designed by Trajano himself, who decked it with tables, chairs, his own paintings, and customized speakers made in Novaliches—ideal for listening to jazz music. Customers can order coffee from the counter (only P75!) and pop in any record from the store in the turntable. You can even bring your own vinyl records should you want a sound trip of your own!
60 Sapphire St., SSS Village, Concepcion Dos, Marikina City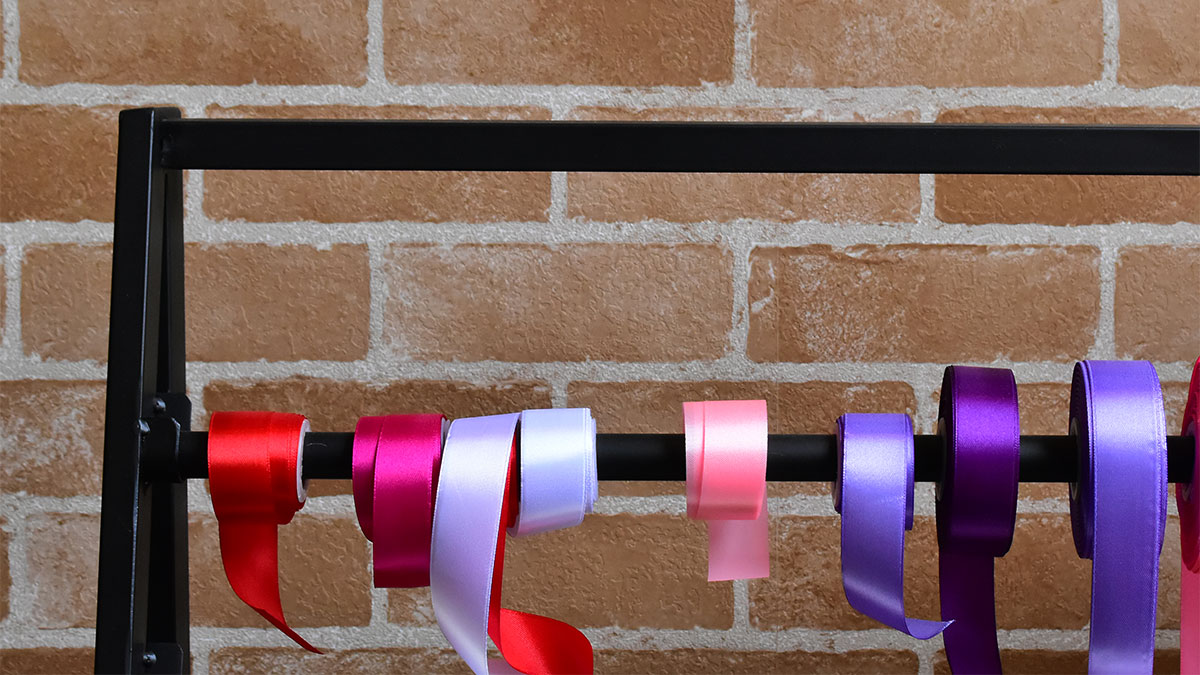 Zara & Flowers: Sweet florals
Trax and this flower shop are easy to miss, both of them located along a one-way street within SSS Village. This is a can't-miss place if you're looking for bouquets, however. Aside from classic roses, Zara & Flowers stocks up on tulips, lisianthuses, chrysanthemums, Ecuadorian roses, and other flowers depending on the season, with most of them imported from Bukidnon and as far as Bangkok, Jakarta, or Vietnam. Customers can even have customized bouquets made based on their budget, with the minimum price set at P400.
ADVERTISEMENT - CONTINUE READING BELOW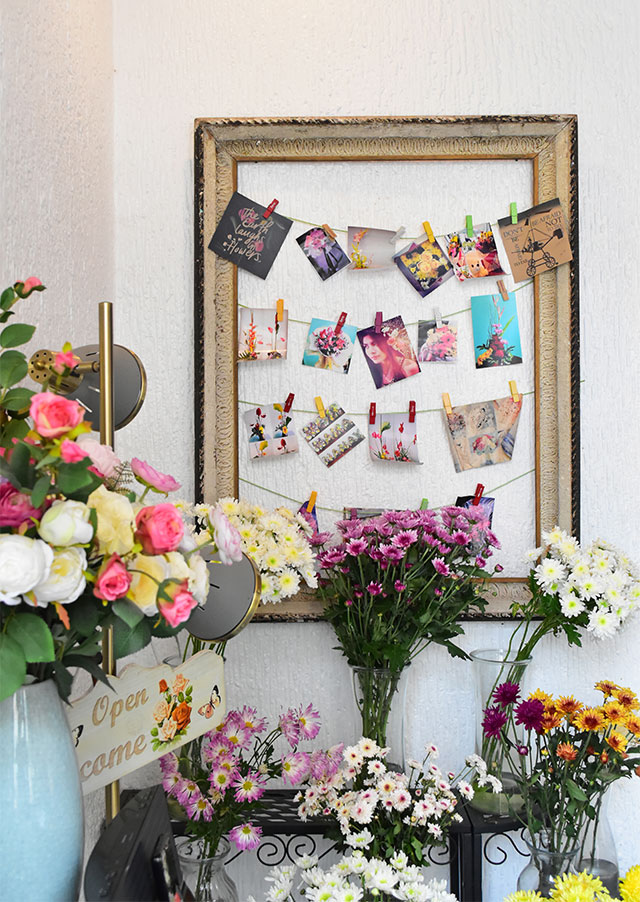 Originally a passion project by florist EJ Zara, the shop will soon blossom into something bigger, with plans of becoming a floral cafe underway. Floral cafés in France will inspire the new incarnation, with homegrown and artisanal coffee on the menu and bouquets decorating each table. "We want to become a place for self-care and mindfulness," says Zara, who also works as a life coach. With a place emanating with the aroma of flowers and coffee, that won't be too hard to achieve.
ADVERTISEMENT - CONTINUE READING BELOW
60 Sapphire St., SSS Village, Concepcion Dos, Marikina City
Marikina River Park: A city staple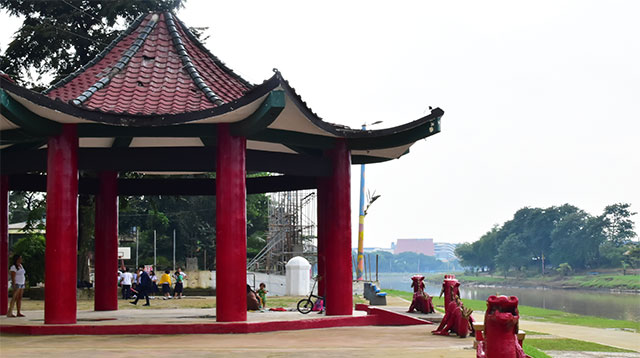 Marikina's history is directly tied to the river that runs through it. Marikeños hold their breath when its waters rise, while their breath is taken away when it is calm, thanks to the River Park that affords them a view of this magnificent river. This riverside park stretches for over 11 kilometers, peppered with parks such as the Chinese pagoda and trails perfect for jogging and biking.
ADVERTISEMENT - CONTINUE READING BELOW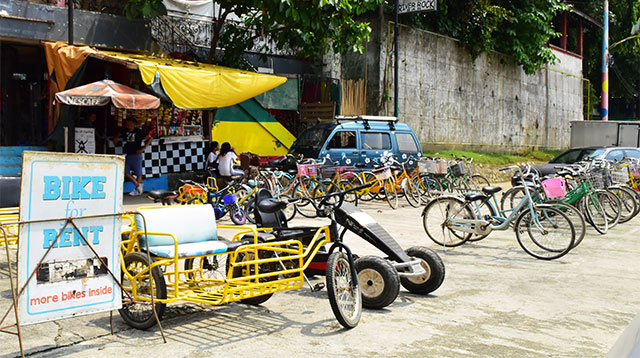 The River Park was a project of the local government in the early 1990s, meant to rehabilitate the river and reduce flooding. It's been well maintained over the years, becoming a popular site for parades, festivals, and bazaars. Those looking to stroll along the river can access the park through Riverbanks Center or take the U-turn under the Marikina Bridge. You can even rent a bike from one of numerous renters along the park, should you feel like cycling down its winding pathways.
ADVERTISEMENT - CONTINUE READING BELOW
Riverbanks Mall: Great outlet store shopping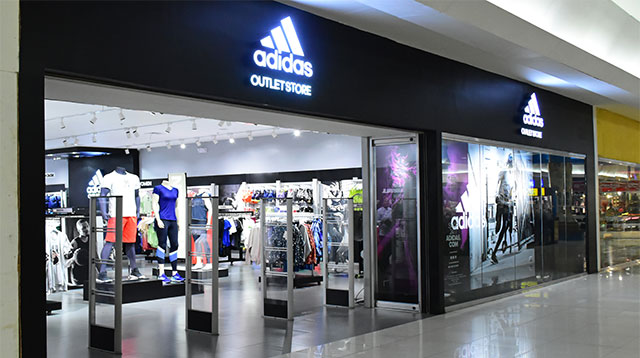 If you don't feel like walking along the River Park, a stroll inside Riverbanks Mall within the Riverbanks Center would be an enticing alternative. It'll leave you with lighter pockets though, what with the mall boasting numerous outlet stores selling branded items at reduced prices. Brands such as Accel, Puma, and Guess offer discounts up to 70% off, while the Nike and Adidas outlets are bursting with discounted items, being some of the largest outlet stores in the country.
ADVERTISEMENT - CONTINUE READING BELOW
Bonifacio Ave., Marikina City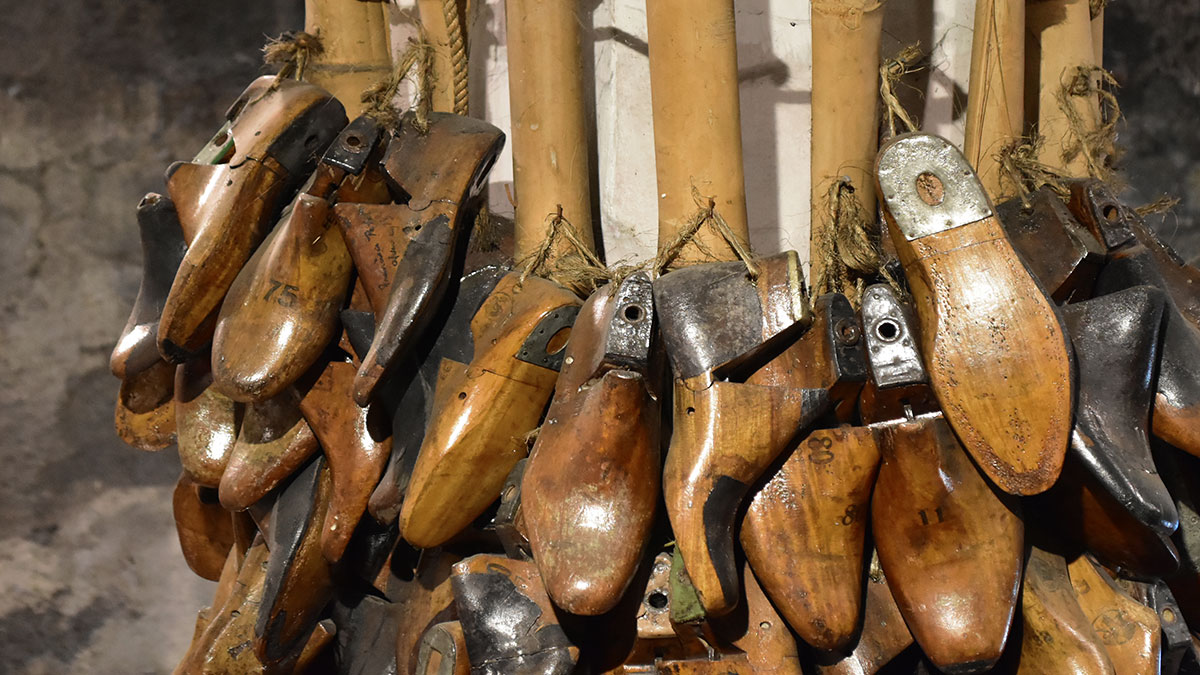 Marikina Shoe Museum: A repository of shoe history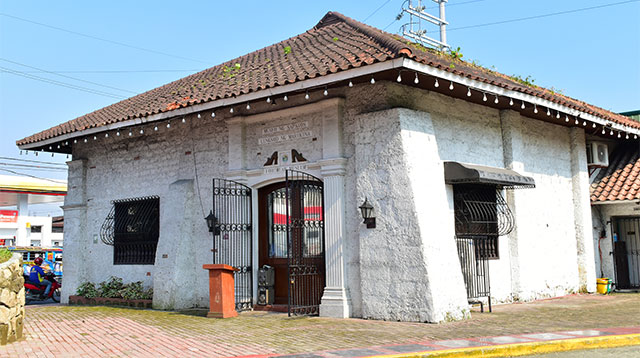 Calling Marikina the "shoe capital of the Philippines" feels wrong today. Bigger shoe manufacturers from around the world have weakened the local industry, though there really was a time when Marikina was worthy of the "shoe capital" nickname. Marikina's Shoe Museum, built by then mayor Bayani Fernando in 2001, transports people back to that time when business was booming and the city was the envy of the world.
ADVERTISEMENT - CONTINUE READING BELOW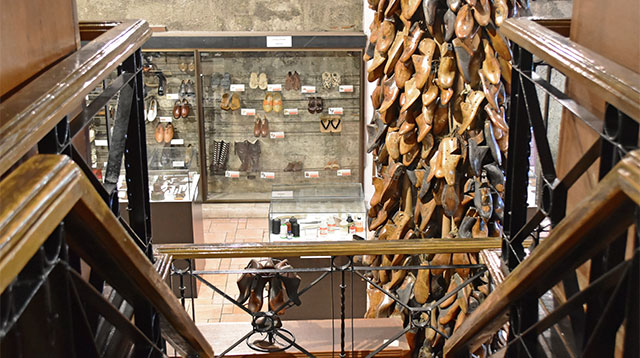 The museum is a former rice mill of the Tuason family, spacious enough to house numerous shelves of shoes and exhibit displays. A tour costs P50 and lasts 30 minutes, with a tour guide walking you through not only the history of Marikina's shoe industry but also different shoes from around the world, shoemaking equipment, and specially designed shoes by Marikeños for competitions. A mezzanine dedicated to the shoe collection of Imelda Marcos, meant to be the highlight of the tour, reveals the former First Lady's extravagance with over 250 pairs of her shoes on display.
ADVERTISEMENT - CONTINUE READING BELOW
J.P. Rizal St., San Roque, Marikina City
READ: Plan Your Weekend Around These 8 New Spots in Antipolo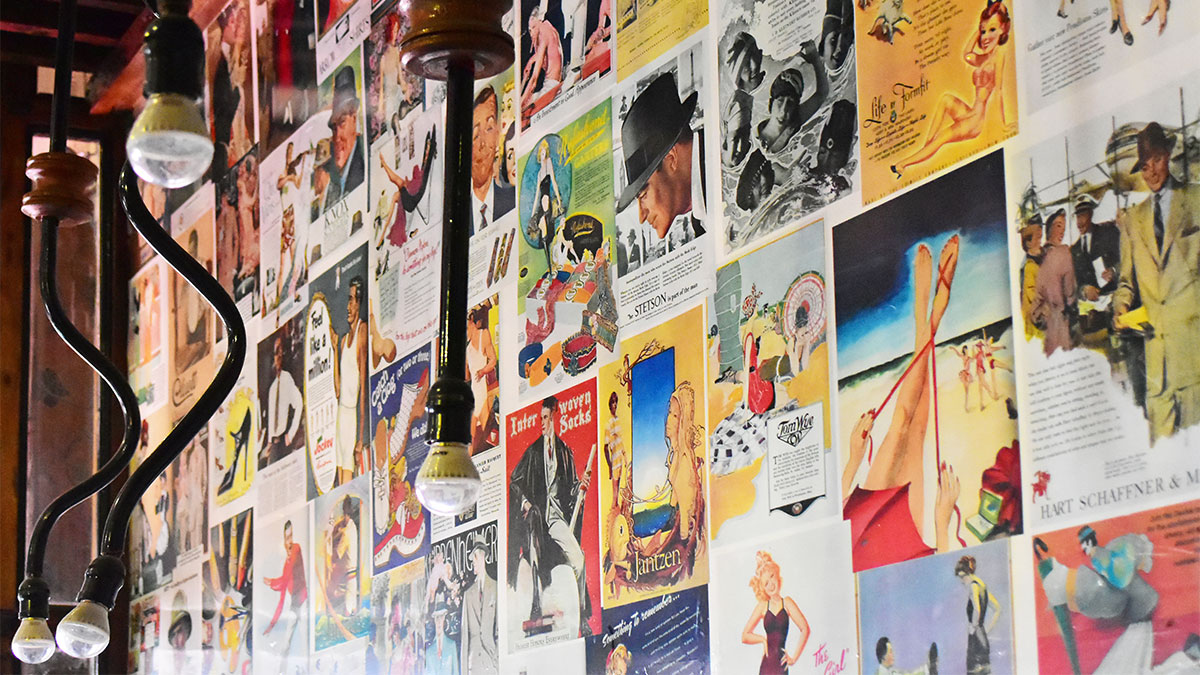 Industriya Marikina: Restaurant with sole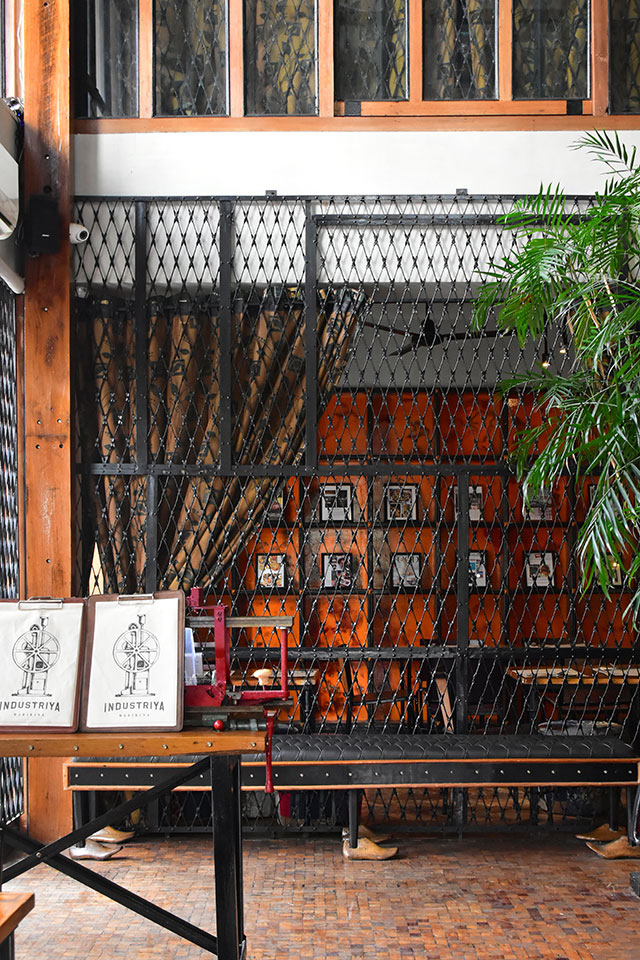 If the shoe museum reminds people of Marikina's illustrious past as a shoe capital, Industriya actually immerses them in it. A former tannery for snake and frog skins, Dr. Alfredo Cheng and family revived it from its state of decrepitude into a place that celebrates Marikina's glory days. "We wanted to bring back the history of Marikina, what it used to be in the 1960s and 70s compared to now," says Dr. Cheng, whose family once ran the factory and exported ladies' shoes to different countries.
ADVERTISEMENT - CONTINUE READING BELOW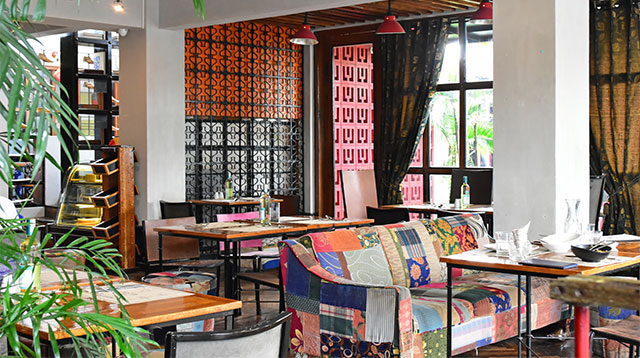 The factory's second life sees it as a quaint restaurant and events space. The Cheng family repurposed materials from the old structure into furniture and decor, creating several conversation pieces in the process. Large machinery now stand like sculptures in certain areas, shoelasts decorate the stair banisters, and old leather was used to cover dining chairs and tables. While the place evokes nostalgia, its menu does its best to root you in the present with its mix of Filipino, Asian and Japanese cuisine.
ADVERTISEMENT - CONTINUE READING BELOW
23 M.A. Roxas St., Calumpang, Marikina City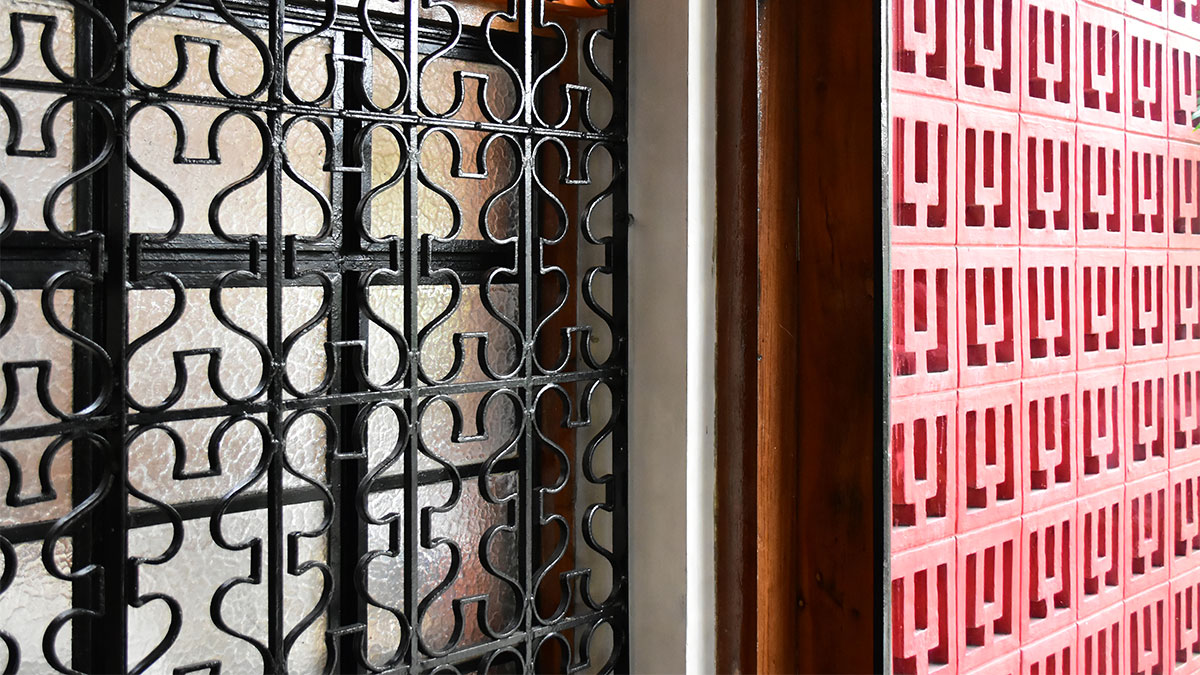 Puto Avenue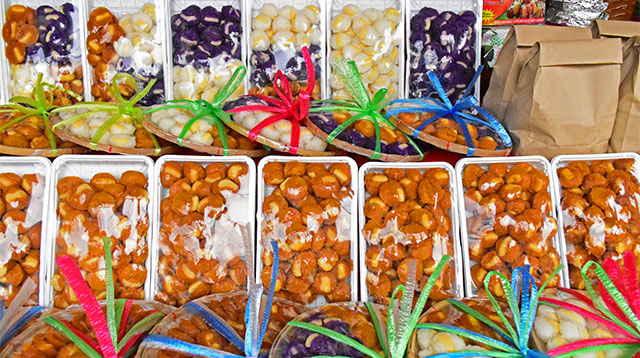 Just past the shoe museum is a row of vendors where cars usually stop by, impeding the flow of cars along this stretch of J.P. Rizal. You can't blame them though, not when they want to buy some delicious puto and kutsinta. Though bite-sized, these rice cakes are sweeter and more flavorful compared to the bigger varities. You can buy a pack or bilao of brown puto, or grab the assorted selection that includes putong ube and white puto. Packs can cost from P50 to P100, a good deal for a snack you can share with a lot of people.
ADVERTISEMENT - CONTINUE READING BELOW
J.P. Rizal, Calumpang, Marikina City
Marikina City Public Market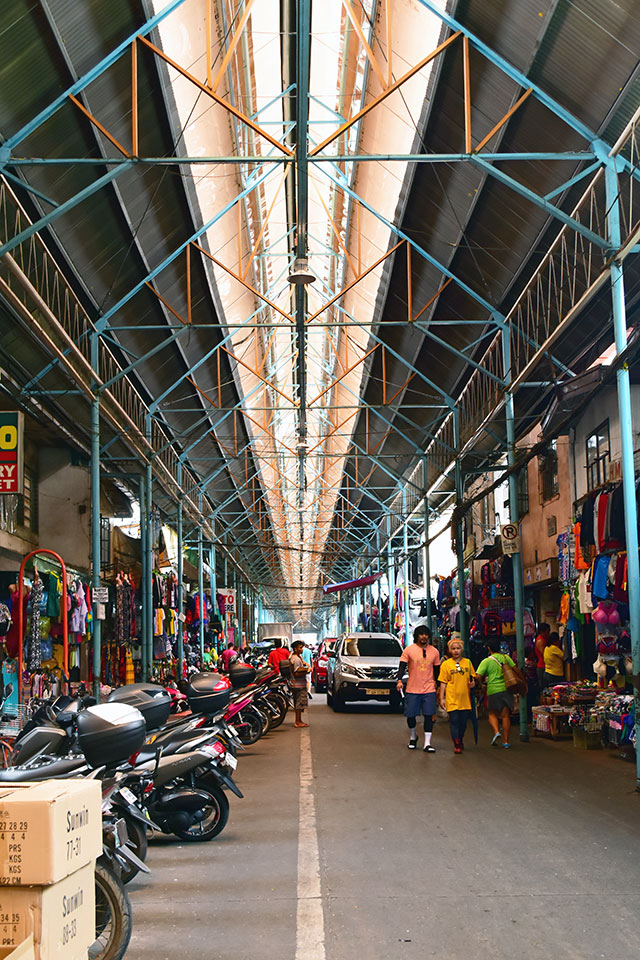 Marikina's public market is a reflection of its good governance in the past two decades. The market is as clean as most of the city's public areas and as organized as your mother's closet, being divided into a wet and dry section. In the wet section, you can find the usual offerings such as seasonal fruits and vegetables, meat and fish, while the dry section has its own building with two floors chockfull of handicrafts, costumes, flowers, fabrics and textiles.
ADVERTISEMENT - CONTINUE READING BELOW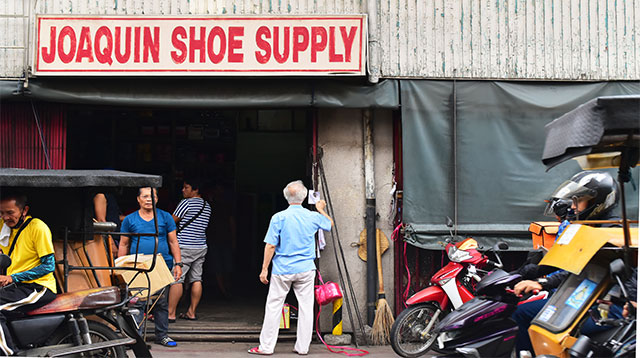 Equally interesting is the area surrounding the market, where surprises await the curious. A shop called Joaquin Shoe Supply, located along E. Dela Paz St., has all the tools and materials you need for making bespoke leather shoes.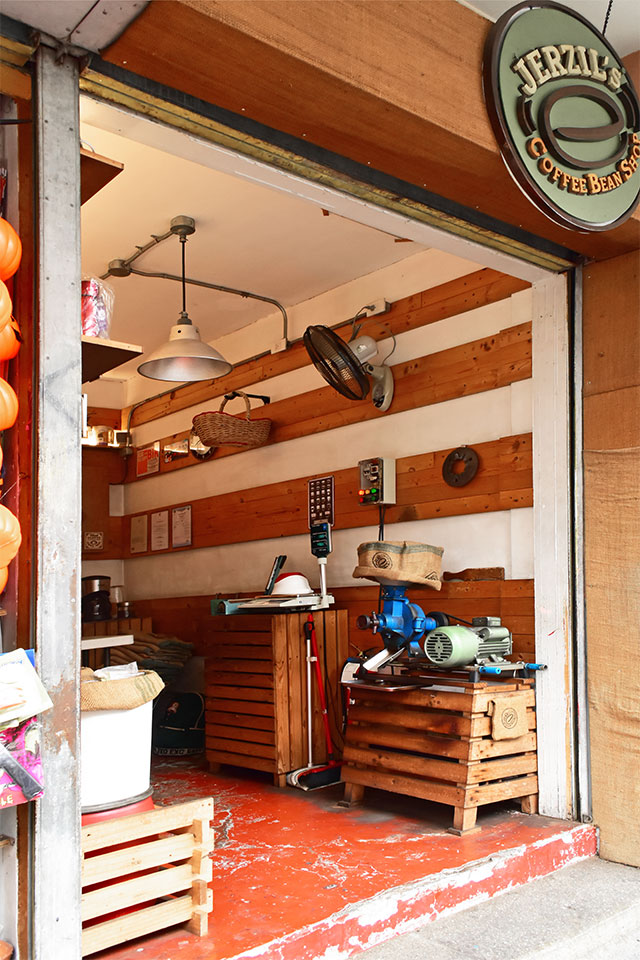 ADVERTISEMENT - CONTINUE READING BELOW
Right across is a place called Jerzil's where you can buy your daily supply of Arabica and Liberica coffee beans. There are other shops selling different kinds of wares, with most outsiders heading to Marikina for the next item on this list...
Sto. Nino, Marikina City
Leather shops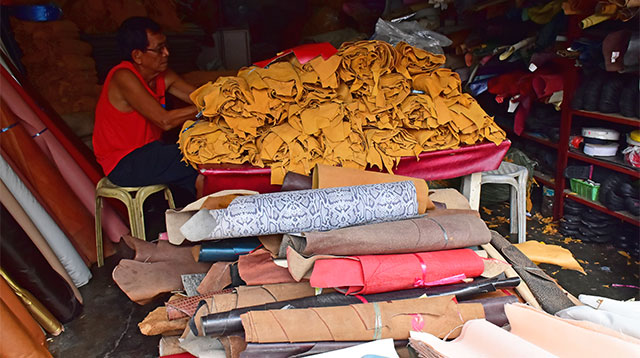 ADVERTISEMENT - CONTINUE READING BELOW
Dela Paz, one of the side streets in Marikina's bayan, is lined with stores hawking scrap leather you can buy on the cheap. Various enterprising folk flock to this area looking for materials to make shoes, bags, and other accessories with. The leather can be bought per kilo or yard for as low as P90, though the price varies depending on the item. While the low prices are enticing, their quality isn't assured since they're just excess pieces from tanneries and factories, so be sure to needle the vendors into giving you the usable ones.
Dela Paz St., Marikina City
St. Paul of the Cross Parish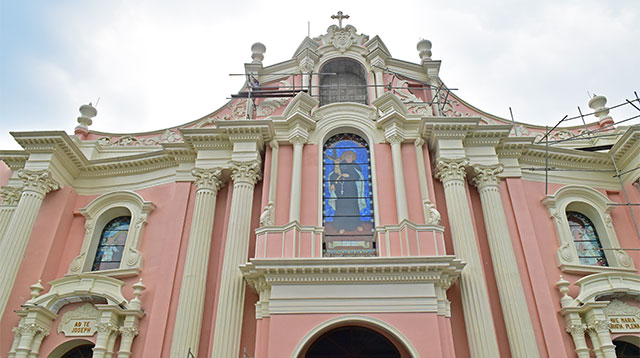 ADVERTISEMENT - CONTINUE READING BELOW
Marikina is home to a number of historical churches, such as the Immaculate Concepcion Parish along Bayan-Bayanan Ave., and the Our Lady of the Abandoned Church in San Roque. St. Paul of the Cross located in SSS Village isn't as old as the previous two, but once its renovation is finished, it stands to be the crown jewel of the city.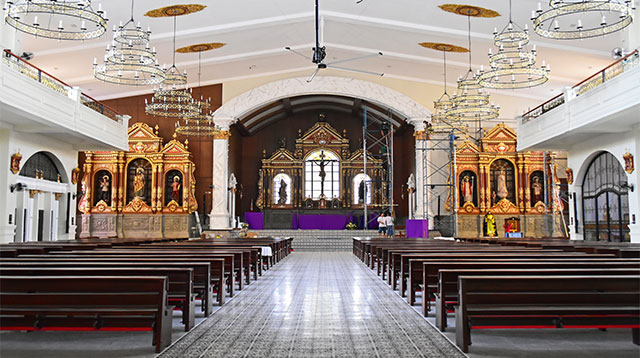 ADVERTISEMENT - CONTINUE READING BELOW
Compared to the circular structure of the old church, the new structure follows the cruciform layout of traditional churches. Parish priest Eymard Balatbat, with donations of townspeople and other patrons funding the renovation, started the project five years ago. With its tasteful design elements and impressive craftsmanship, the church should inspire pride among its parish that helped build it into reality.
Rainbow St., SSS Village, Concepcion Dos, Marikina City
PHOTOS Tala Singson; ARTICLE by Miguel R. Llona