Building & Renovating
Why Wood Flooring is a Worthy Investment and How You Can Maintain It
It gives your home an instant upgrade! A home without proper flooring looks a little lackluster and uninviting, don't you agree? It's not just one of the most important parts of a home, it also adds to the overall appeal of your space. Perhaps this is one of the reasons why some homeowners and professionals prefer wood flooring. It's not just durable, it also adds warmth to a home. Whether you're in the process of building a home or planning a renovation project, you might be wondering why going for wood flooring is a plus.
"Wood flooring is a good investment for a good number of reasons. It's durable, timeless, and a sustainable building material as well," says architect Mary Ann Peralta of AMVP Architecture. Whether you already have wood flooring in your home or you're considering it for your future space, we've got some helpful tips you need to know – from the advantages of working with it to properly maintaining wood flooring.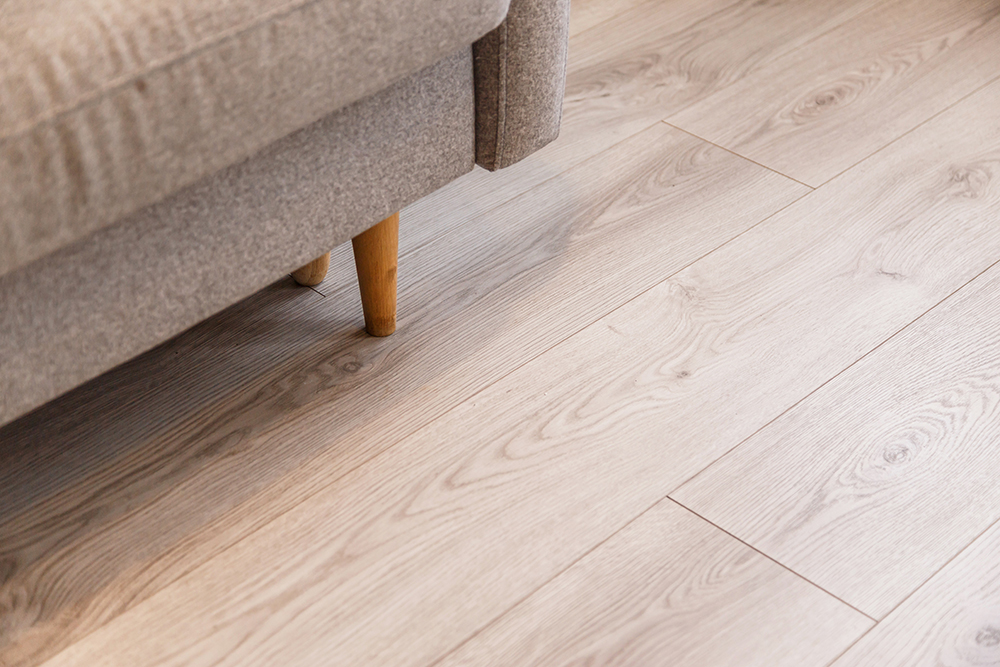 What are the advantages of choosing wood flooring
Choosing wood flooring will not just add value to your home, it also gives an elegant and classic touch to your space. Some of the reasons why you should work with wood flooring include:
It's durable
Wood flooring can last for decades, as long as it's properly maintained and cared for. "While durability may be viewed as resistance to scratches and dents, in this context, it's the ability of wood to withstand the natural force of degeneration," says Mary Ann.
ADVERTISEMENT - CONTINUE READING BELOW
It works as a natural thermal insulator
Unlike bricks, steel, and concrete, wood flooring does not store as much heat and if it does, heat is released quickly.
Wood flooring is timeless
"From the bahay na bato to the modern industrial-inspired design we see today, wood flooring is flexible enough to be used and paired with different styles," Mary Ann shares.
Wood provides options
In terms of color, grain, and texture – there are options you can look into to match the look you have in mind for your space
It's renewable and recyclable
As a natural building material, wood has a lighter carbon footprint compared to steel and concrete.
Wood flooring is cost-efficient
Since it's durable, you can save on costs for repair, as long as you clean and maintain it diligently.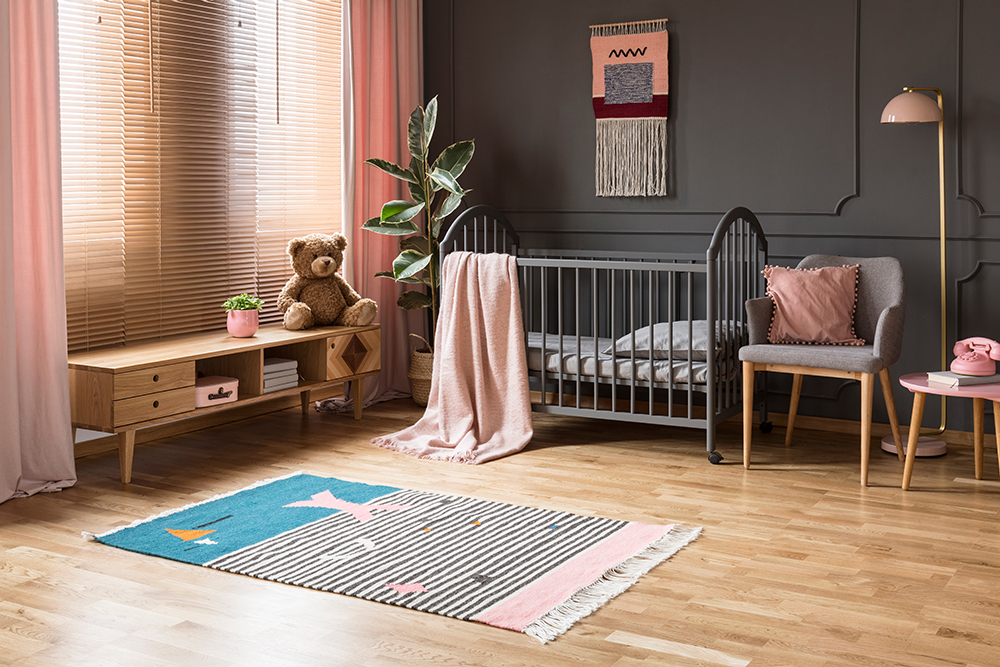 How can you clean and maintain wood flooring?
Keeping your wood flooring in tip-top shape can be easy – as long as you know what to do and when to do it. To help you make the most of your investment, here are handy tips to keep in mind:
Wipe spills immediately.
While the top layer of your flooring will protect the wood, leaving the liquid to soak and seep into the material can cause damage.
Protect it from dents and scratches.
Scratches every now and then are inevitable, especially if you often rearrange furniture around the house. To prevent scratches from moving furniture, you can pick them up instead of dragging or pushing each piece across the floor. You also have the option of adding protector pads under the feet of your furniture as protection.
Are you fond of bringing shoes inside the house? Skip this immediately. Aside from preventing germs from entering your home, it also saves your wood flooring from dirt and unwanted marks.
ADVERTISEMENT - CONTINUE READING BELOW
Clean it thoroughly.
Sweep the floor regularly using a soft bristle brush to remove dust and dirt. If you have a vacuum, an article on Clever suggests using it to remove debris on the wood flooring – just make sure you use the hard floor setting. A strong suction is a must to "pull up dust and debris in cracks and crevices and between planks." It's best to sweep and mop in the direction of the grain.
Find the right cleaning product for wood flooring.
Given the finish of wood flooring, you can't just use any cleaner as you risk the possibility of ruining its beautiful finish. To keep it spotless, choose a PH neutral cleaning product and a microfiber cloth or mop.
Remember that, any product with harsh chemicals shouldn't be used on wood flooring as it's known to cause hazing. When shopping for cleaning essentials, you may also want to avoid items that promise to revitalize your floors. In an article on Clever, National Wood Flooring Association vice president of technical standards, training, and certification, Brett Miller explains that these products are "basically telling you you're laying out something that's a supplement product. It's putting on something on that surface that'll make it pretty for a short period of time, but it's not designed to wear."
ADVERTISEMENT - CONTINUE READING BELOW
Know how refinish your wood flooring to keep it looking brand-new.
Refinishing your wood flooring can help remove scratches and marks. To do this properly, you need to know the type of floor you have. Wood flooring with oil finish requires applying more oil to the floor and letting it dry before putting back furniture or walking on it.
Meanwhile, if you have wood flooring with lacquered finish, you can lightly sand the surface first before applying lacquer to restore its condition. Refinishing would take time and proper application of oil or lacquer. For this, maintenance tip, you may want to tap a professional.
Wood flooring not only adds aesthetic appeal to a home, it's also cost-efficient if taken care of properly. Knowing how to properly maintain it goes a long way. If you're unsure about must-dos and would want expert advice, don't hesitate to get in touch with a design professional or wood specialist.
ADVERTISEMENT - CONTINUE READING BELOW
More on Realliving.com.ph
Load More Stories