Building & Renovating
Tipid sa Tubig: How to Start a Rainwater Harvesting System at Home
You can use the water you've collected to care for your plants, clean the bathroom, and more Photography: Shutterstock
Many homes that are transitioning to a more sustainable setup are not only looking into investing in solar panels but are also harvesting rainwater to cut water expenses. How do you start a rainwater harvesting system? Do you simply place a pail or a water container beneath your downspout and wait for it to get full?
To help you establish your rainwater harvesting system, we asked the professionals from InnovArc Design and Construction for tips. "All households can start or initiate a rainwater collecting system. In times when a family wants to think of ways to make their homes sustainable and green, rainwater collecting is a basic step to achieve it," they explain.
READ: This Family Spends an Average of P5K a Month on Utility Bills After Building a Sustainable Home
What are the materials needed to start a rainwater harvesting system?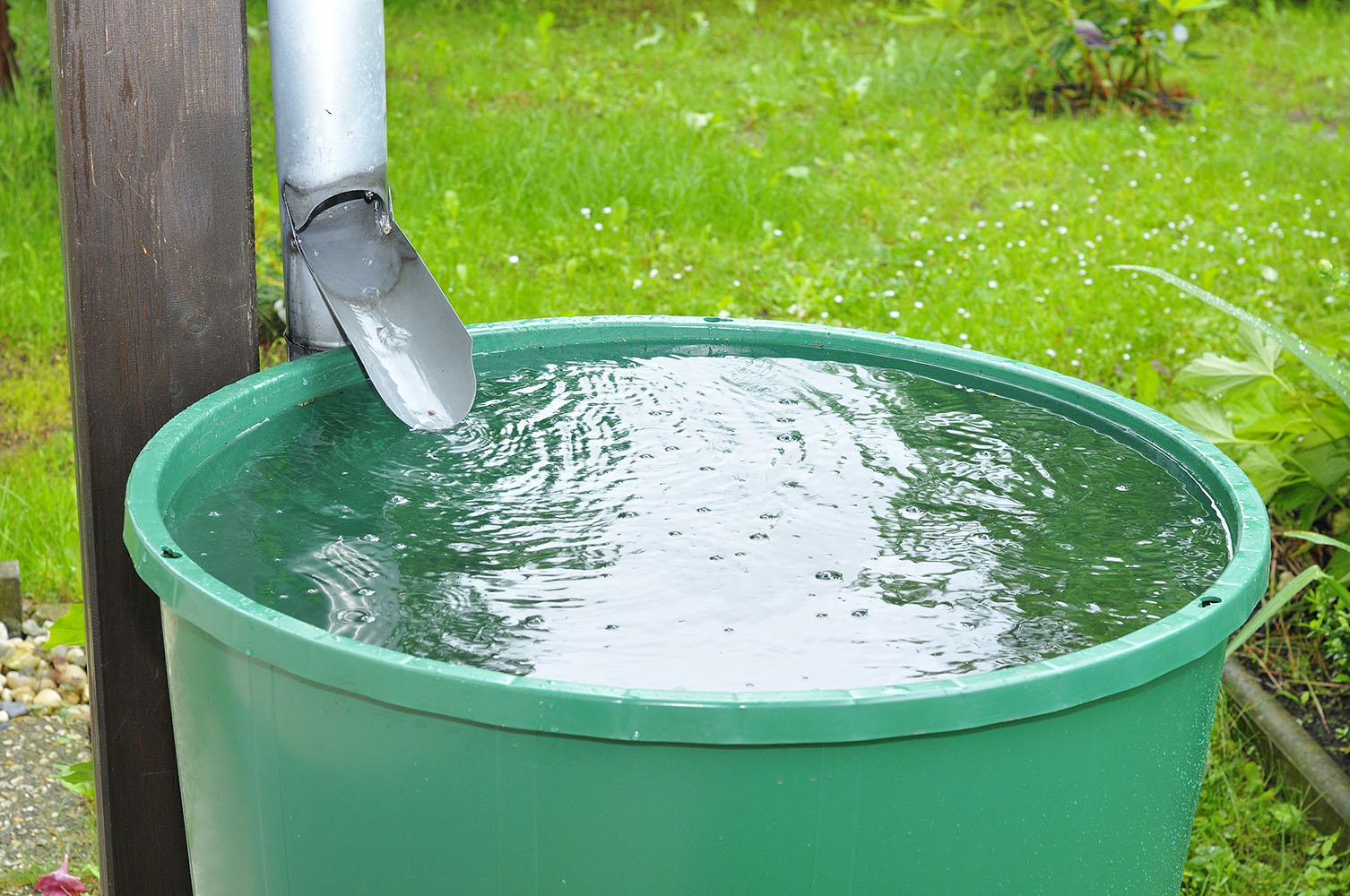 According to InnovArc, most of the materials needed can already be found in the home. The following are essential:
Roof, as the source of water
Gutter, as the initial collector
Screen for filtration
Downspout/downpipes, for first flushing
A barrel or a drum to serve as a cistern collector
Water pump (optional, to move through water with pressure)
A faucet
Backyard hose or garden hose that can be used to distribute water from the barrel/drum
Connecting pipes (optional and needed for a longer range of distribution or irrigation)
How much does it cost to start a rainwater harvesting system?
Since some of the materials are already in place, homeowners might need to buy connectors, screws, and screens which won't be that expensive. If you recently worked on a home makeover or home improvement project, you can see if you have excess materials you can utilize in your harvesting system.
ADVERTISEMENT - CONTINUE READING BELOW
"If you're creative or resourceful enough, there are a lot of alternatives out there in your garage or storage room that you can use," says InnovArc.
READ: An Old Bungalow Transformed into a Two-Storey Sustainable Home
How does the rainwater harvesting system work?
Once you have the essentials in place to kickstart your collecting system, you need to understand the role each item plays.
1. The roof serves as the source of rainwater. It can be any type of roof as long as the slope accommodates rainwater and it flows directly to the gutter.
2. The water will run through a screen or filter to separate debris such as dry leaves, small stones, and insects from the water before flowing to the existing downspout for the inlet of rainwater to the collector.
3. The rainwater will be collected and stored inside the barrel or large drum.
4. You have the option of having a water pump to help distribute the water in a pressurized manner to cover a longer range of distribution.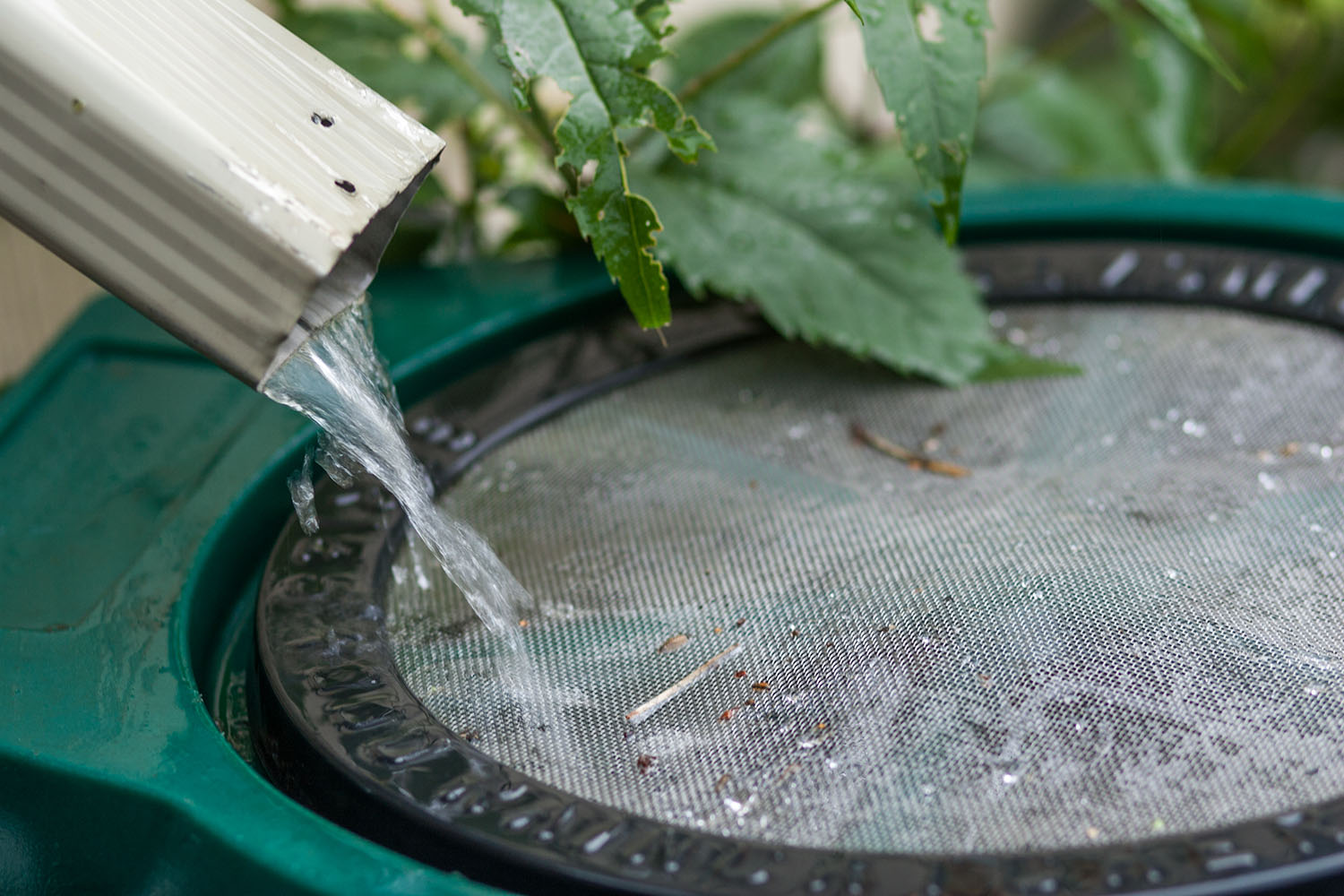 How can you maintain a rainwater harvesting system?
Homeowners need to keep their system in good working condition to keep it from becoming a breeding ground for insects. "The system may be maintained by clearing unnecessary things in the filtered or gutter area to avoid clogging. This is done to avoid the discoloration of collected water or dirt contamination," explains the InnovArc team.
ADVERTISEMENT - CONTINUE READING BELOW
Cleaning gutters and making sure there is no debris stuck on the filters also help ensure the continuous flow of rainwater. In addition to cleaning these things, InnovArc also puts importance on regularly cleaning the barrel and placing it in a strategic location. "It can be placed in an area away from direct sunlight to avoid the growth of algae in the tank," they say.
You can also ask for professional advice about chemical treatments/solutions you can use to treat collected greywater. If you're unsure about the products you can use and how to use them, it's best to skip this part to avoid problems. Proper research is also key.
Where can you use the collected rainwater?
With prices of goods increasing recently, saving even just a few pesos can make a difference. An established and working rainwater harvesting system can provide you with water you can use to:
ADVERTISEMENT - CONTINUE READING BELOW
Water the plants and your garden
Start an irrigation system or lawn sprinkler system
Have a permanent source of water for hydroponics and aeroponics
Clean the garage and perimeter of the house
Wash the car
Flush and clean the toilet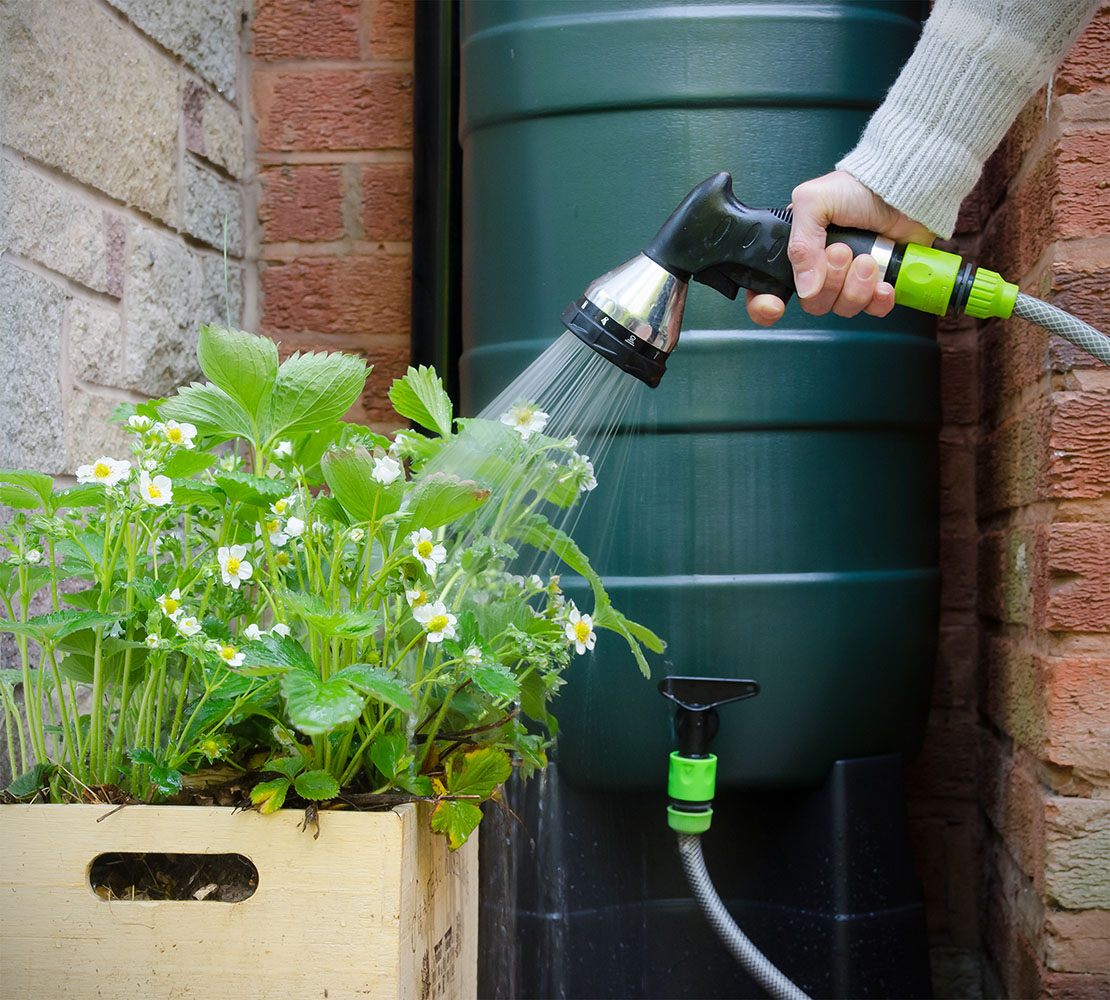 What are the benefits of having a rainwater harvesting system?
Aside from saving money and minimizing water consumption, a rainwater harvesting system also helps impart an important lesson to the younger generation about caring for the environment. "They can sustain and continue this kind of activity as part of their daily lives," InnovArc says.
ADVERTISEMENT - CONTINUE READING BELOW
As designers who are known to incorporate sustainable solutions into their projects, InnovArc also makes sure they initiate this kind of system in the homes they help build. "We want it to serve its basic purpose – to promote resilience and sustainability than in turn help advocate for a better environment and community," they share.
READ: These Sustainable Homes Measure 85sqm or Less
If you're currently planning your dream home or want to invest in a home improvement project, you can look into establishing your rainwater harvesting system. You can discuss this with the design professional you're working with.
Before starting your harvesting system, make sure you meet the following:
You have determined the primary function of your rainwater harvesting system.
Lines and materials are established to avoid damaging the existing lineages of the house.
Have an emergency overflow system in place to accommodate excess water, especially during the rainy season.
Allot time and resources for proper maintenance.
ADVERTISEMENT - CONTINUE READING BELOW
Do you have questions about establishing a rainwater harvesting system? Are you looking for design professionals to work with? Get in touch with InnovArc Design & Construction through Facebook: facebook.com/innovarcConstruction. You can also email them at info.innovarcdesignbuild[at]gmail.com.
More on Realliving.com.ph
Load More Stories