Houses
These Sustainable Homes Measure 85sqm or Less
Built to welcome nature indoors, each efficient space respects our surroundings while making sure the owners can enjoy comfortable lives When you read about other homeowners building sustainable homes, it's common to instantly think they spent thousands to achieve their spaces. While going for sustainability does incur costs, you can't deny the long-term benefits you can reap as you enjoy your space. Suffice to say, you can expect a return on investment in the months or years to come.
READ: Thinking of Switching to Solar Energy? Here's Where You Can Buy Solar Panels in the Philippines
Take for example homeowner Lyka Caguioa—she and her family built a modern sustainable home in Bulacan for which they spent around Php125,000 alone for the solar panels. It's quite pricey but the solar panels are usable for 25 years, plus, they saw a dramatic change in their electricity bill. From spending Php12,000 on utility bills, they now spend around Php5,000 monthly.
READ: This Family Spends an Average of P5K a Month on Utility Bills After Building a Sustainable Home
If you're looking for inspiration for your future eco-friendly space, we've rounded up four well-thought-out spaces that may just give you an idea or two. These homes not only use solar panels and natural building materials, they measure 85sqm or less as well. Compact and sustainable? Sounds good, don't you agree? Check them out below.
4 Must-See Sustainable Homes
54sqm Solar-Powered Beach House in Camarines Sur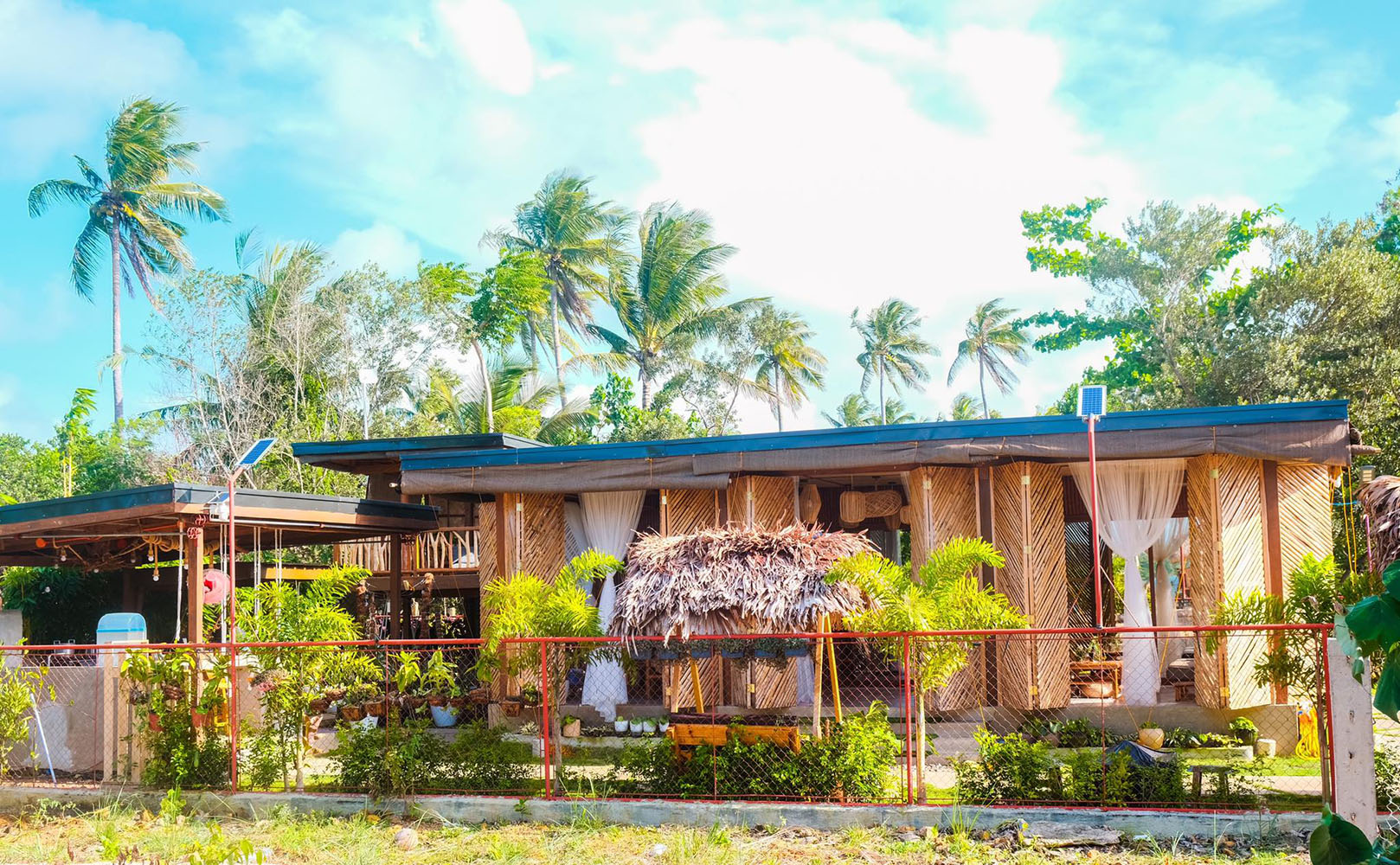 ADVERTISEMENT - CONTINUE READING BELOW
Located in a secluded area in Camarines Sur, the modern bahay kubo features a mix of natural materials and concrete. Since it's quite off-grid, the owners had to rely on solar panels to keep it running. They also get water from a natural spring in addition to harvesting rainwater. One of its smart features are its walls that also function as doors/windows. Opting for bifold/accordion doors allows the owners to open it when needed to let in light and air during daytime and nighttime.
Other features of this house include an outdoor kitchen and a separate balcony where they can entertain guests.
Click here to read the complete article.
85sqm Typhoon-Proof Villa in Naga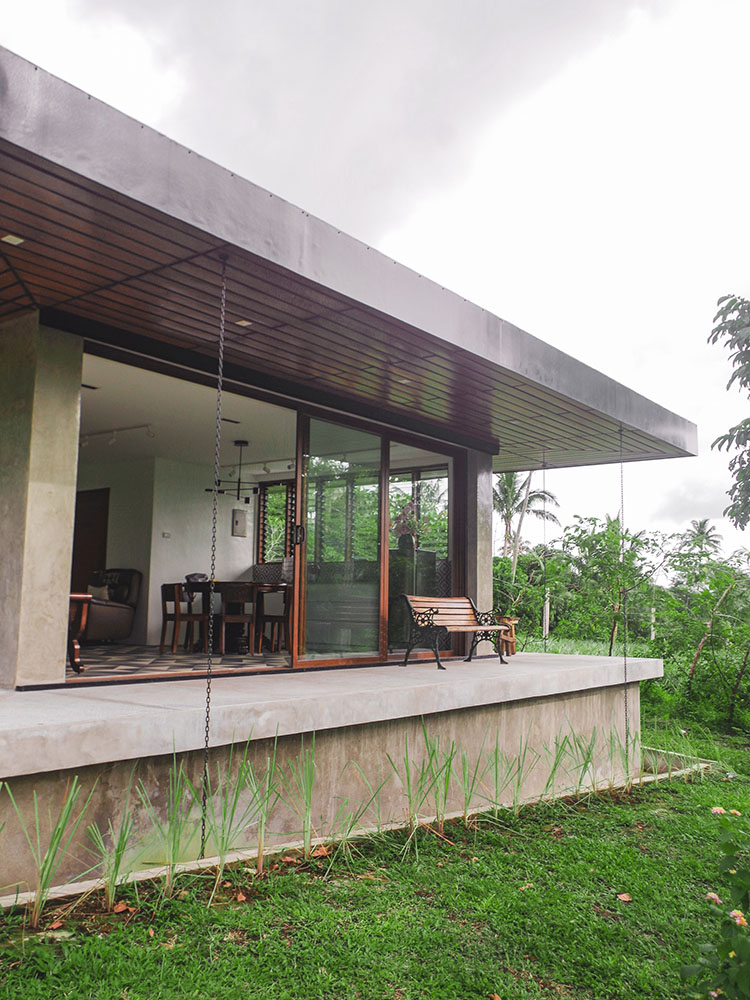 The façade alone will clue you in on how simple and welcoming the villa is. Designed to seamlessly blend the indoor and outdoor spaces, this structure has an outdoor veranda and huge sliding doors that keep it airy.
Its striking features include the 1.5meter-wide wrap-around veranda, the system of storm shutters that can be easily removed and installed when needed, and the chain downspouts that divert rainfall via a canal surrounding the house toward a nearby creek.
Click here to read the complete article.
23sqm Cabin Powered by Solar Panels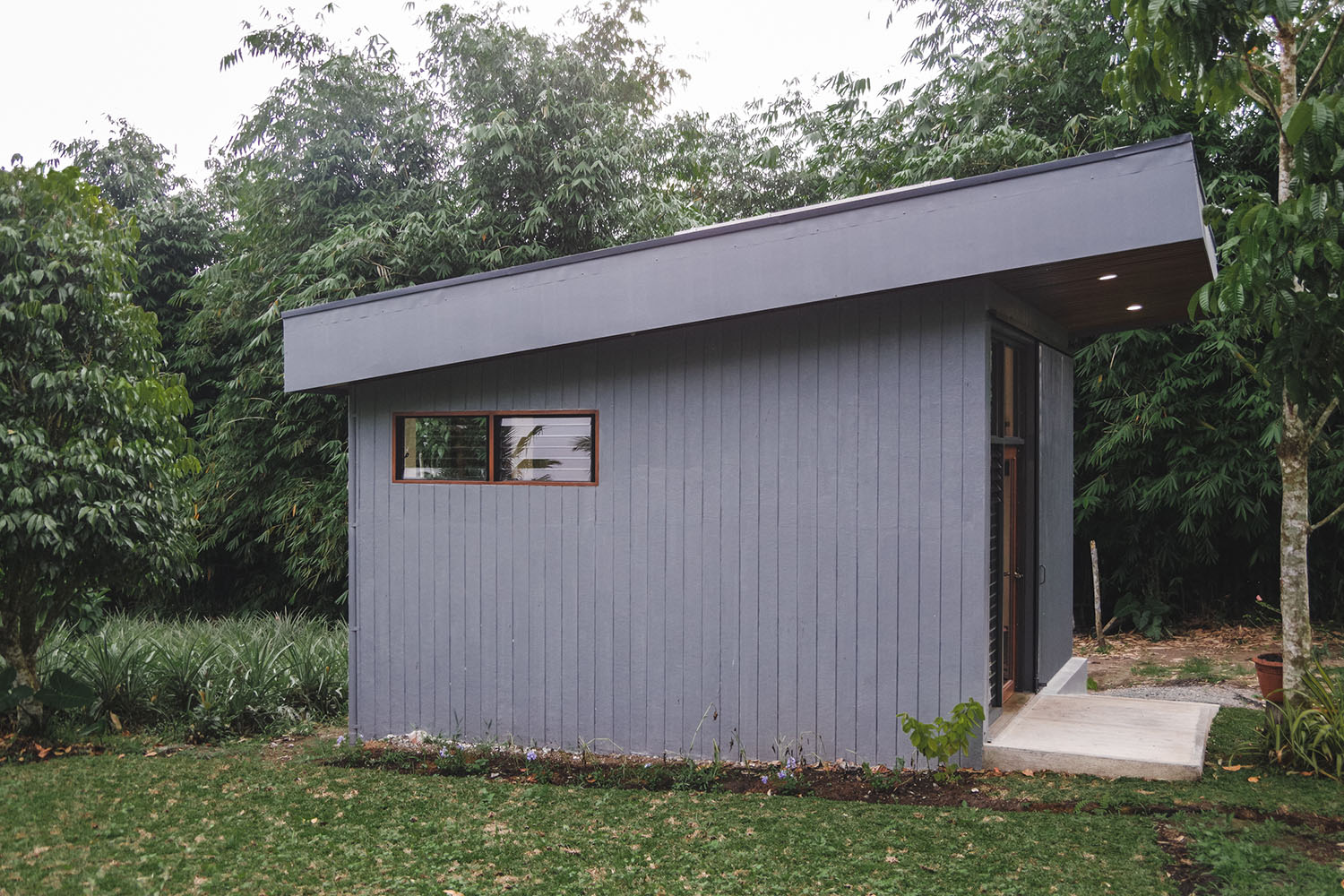 Would you believe six people can sleep comfortably in this cabin? Inspired by the humble shed, the cabin features a rectangular volume that can accommodate the necessary spaces inside and a roof shape that allowed the architects to incorporate a loft sleeping space.
This solar-powered small space also has storm shutters as it's located in a typhoon-prone area. As explained by its architect, "we used corrugated roofing sheets on metal framing mounted on sliding rails for the storm shutters. We oriented the corrugations vertically to match the grooves of the building's exterior."
Click here to read the complete article.
ADVERTISEMENT - CONTINUE READING BELOW
60sqm House Made of Bamboo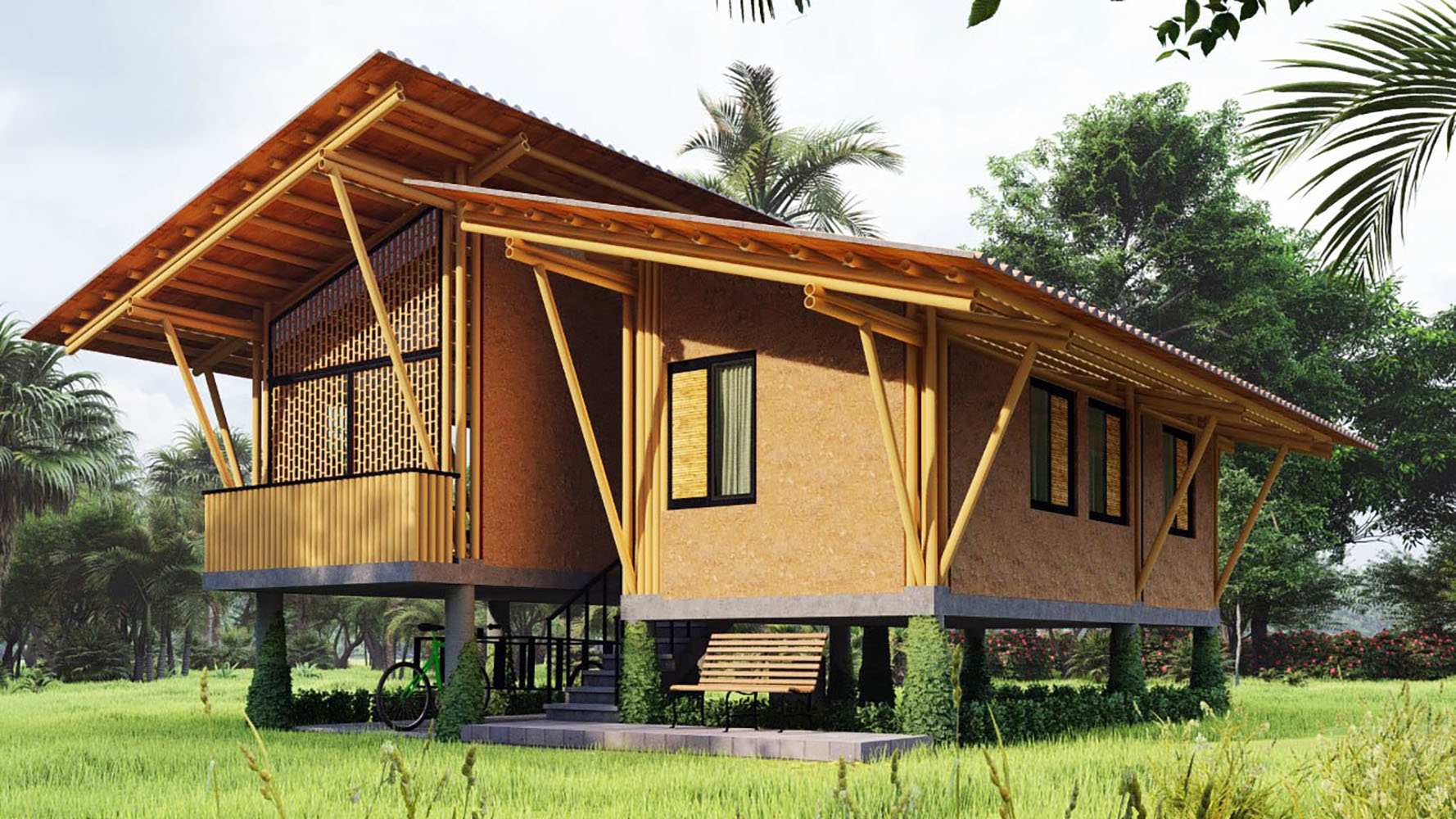 While many have chosen to build their homes with concrete, you can't deny the beauty and durability of natural materials like bamboo. A team of design professionals came up with a sustainable 60sqm house design that promotes the use of bamboo as a building material.
Captivating and welcoming, the structure proves just how versatile bamboo is as it can be used in the structural and non-structural components of a house. As we experience the effects of climate change, we need to design and build with nature in mind. Fast-growing and abundant in the Philippines, bamboo can be a go-to material in home projects.
More on Realliving.com.ph
Load More Stories