 Photography: Screenshot from Youtube/Oliver Austria
Many homeowners invest in their bathrooms, and for good reason. It's one of the most-used areas at home and truth be told, we spend precious minutes in the T&B to think every morning and before we end the day.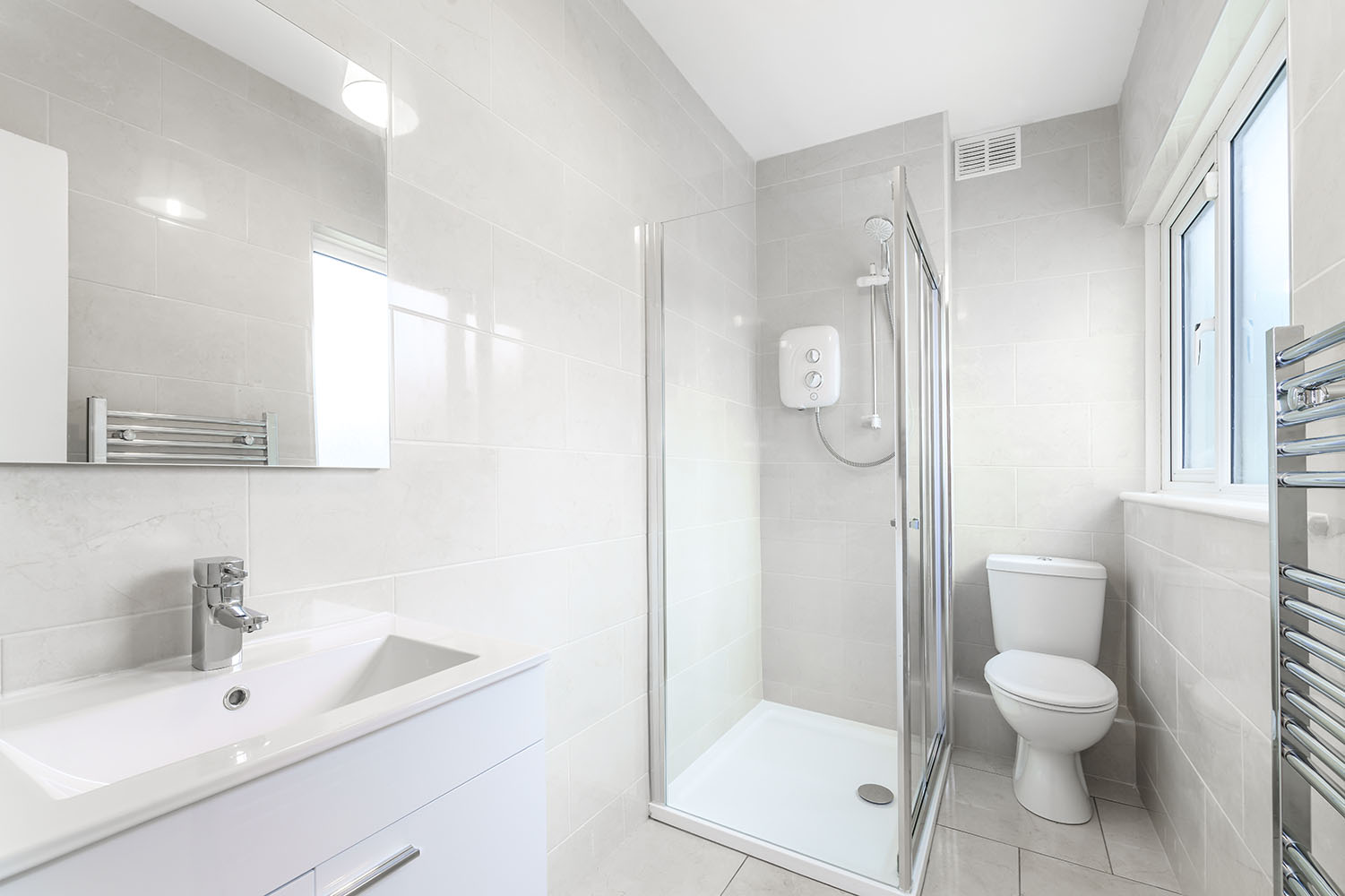 Whether you're building a new house or thinking of giving your bathroom a makeover, you might be wondering how much it will cost to achieve a sleek and modern T&B. In a video he posted on his Youtube channel, dependable architect Oliver Austria shared tips on how much it will cost, plus, which items you need to be on the lookout for.
Plan your own modern bathroom with reminders from an architect below:
Opt for non-slip floor tiles.
According to architect Oliver, one of the key materials that can "make or break a bathroom" is your chosen tile. Given the numerous colors and sizes available, you might get overwhelmed when you're shopping for tiles.
ADVERTISEMENT - CONTINUE READING BELOW
For floor tiles, the architect suggests going for tiles that measure 20x20cm or 30x30cm as anything bigger than these options can be difficult to lay out while still taking into consideration the slope leading to the drain.
Aside from size, make sure you check out the textured, anti-slip tiles. What you can do, as advised by architect Oliver, is to purchase at least one or two pieces first. You can wet the tiles before you try walking on it to see if it gets slippery.
Create a statement with wall tiles.
Walls immediately catch the attention of guests which is why many homeowners choose striking wall tiles. When it comes to the measurement of wall tiles, the architect suggests going for bigger-cut tiles measuring 30x60cm or 60x60cm. According to him, big tiles can help create an illusion of a bigger space.
When installing the tiles, you can also consider a landscape orientation to make the T&B look wider than it really is. Make sure you also use a tile grout sealer to coat the grout and avoid stains/molds.
READ: 7 Alternatives to Subway Tiles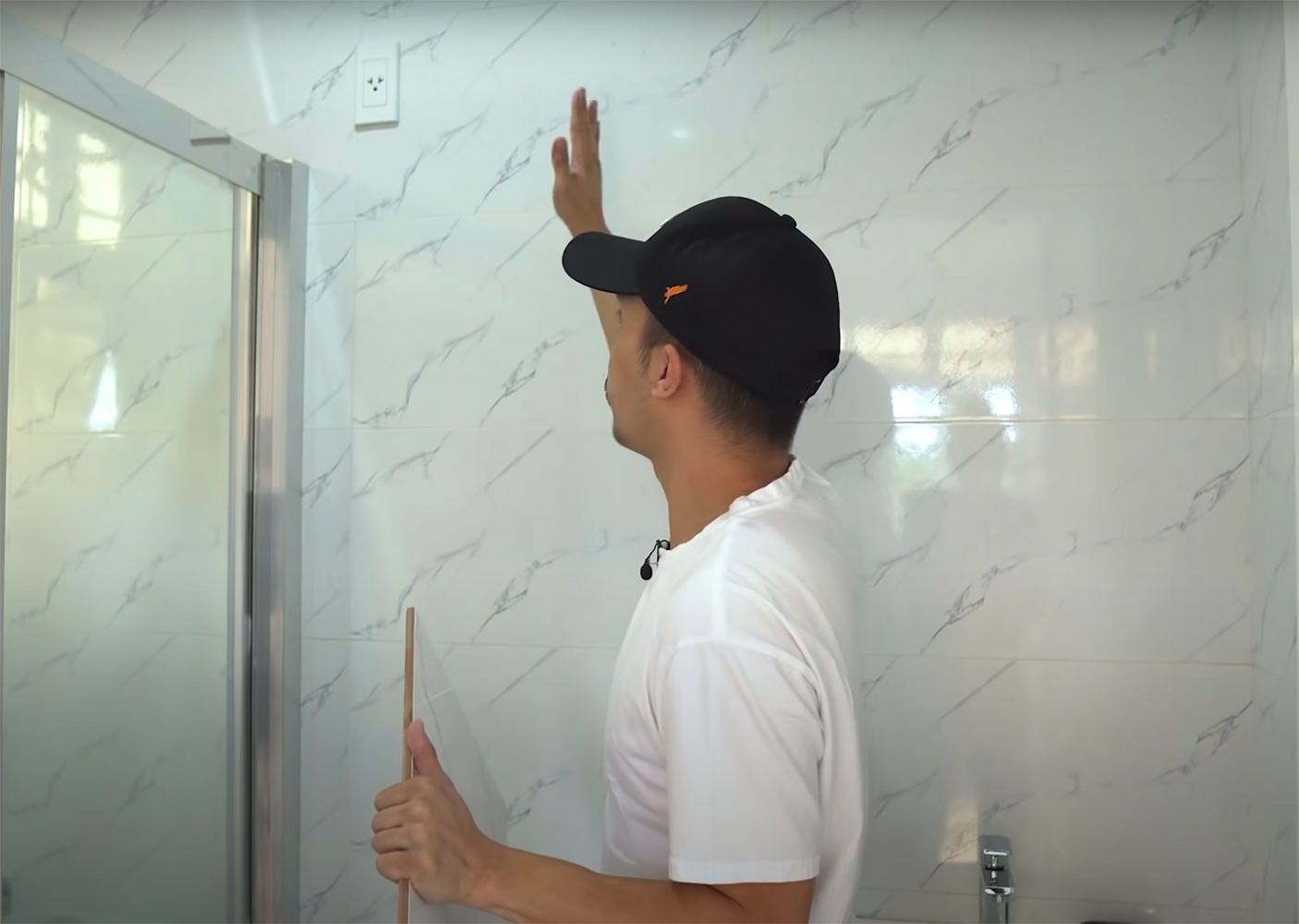 Avoid purchasing cheap tiles.
While it's easy to be swayed by discounts and materials available at half the price, you need to make sure if it can help you achieve the modern bathroom you want. According to architect Oliver, some cheap tiles are prone to discoloration as these absorb and retain moisture.
What you can do is purchase at least five pieces first then putting it under the test. Keep two pieces of tiles dry then submerge the other three in water. If the tiles don't show signs of discoloration, then it's good to go.
Don't forget the ceiling.
Architect Oliver says plywood is "susceptible to moisture and rot." For the ceiling, a 3.5mm-thick fiber-cement board can be used as once painted, it's moisture-, termite-, and fire-resistant.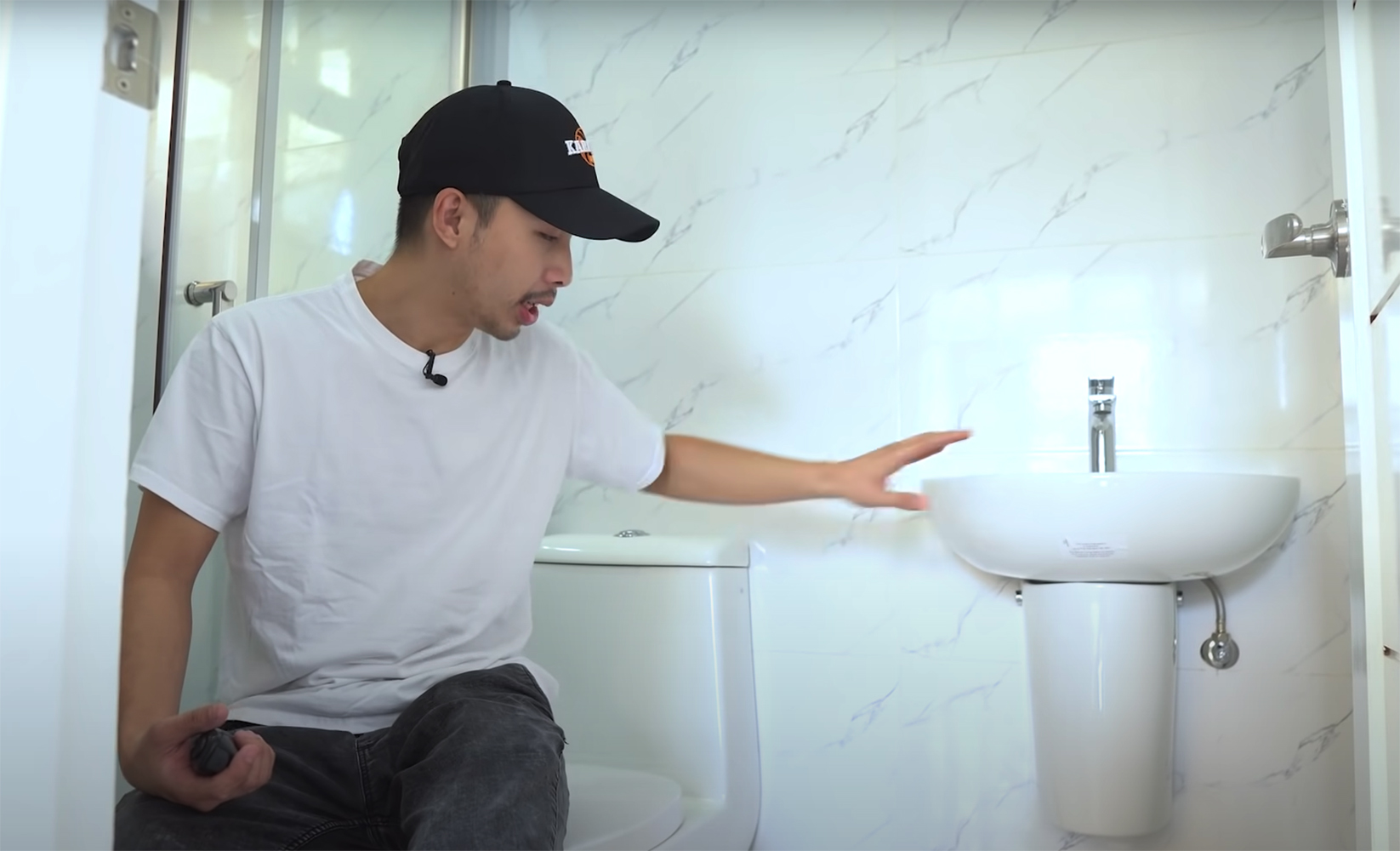 ADVERTISEMENT - CONTINUE READING BELOW
Look for a reasonably priced lavatory and toilet.
When sourcing for fixtures that can complete your bathroom, be on the lookout for a lavatory and toilet combo. In the bathroom featured on architect Oliver's video, the combo he chose costs around P15K at the time of filming.
The total cost of the bathroom measuring 1.3m wide, 2.3m long, and 2.57 high featured in the video is P101, 846.00. The final amount covers the materials, fixtures, and labor. If you're looking for inspiration for a luxury bathroom, architect Oliver also shared a sample computation for one which amounted to P900k.
Watch the video below to learn more:
More on Realliving.com.ph
Load More Stories