 Tiny homes have been a welcome alternative to those who wish to have their own spaces without breaking the bank. A cozy environment (sometimes away from the city) and the safe independence that they offer can be very enticing; however, as with any other home, you should first be well-equipped to wake on the task if building one.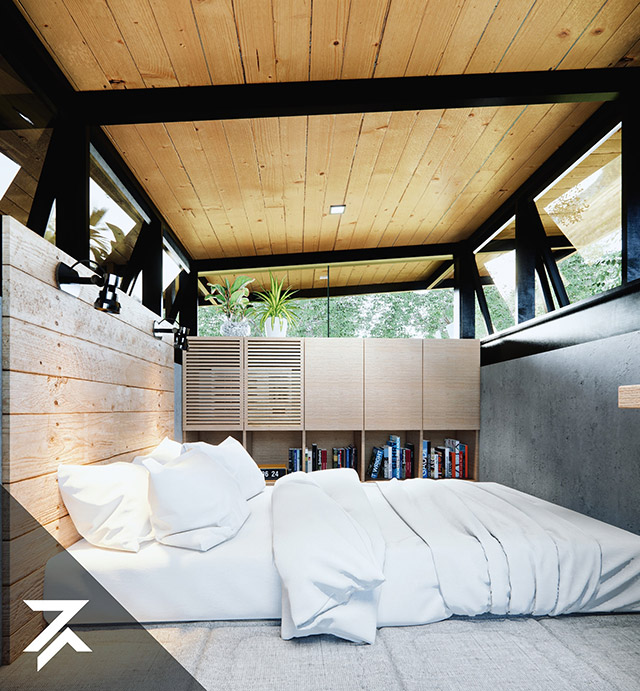 Before making your move, here are a few things to consider: 
1. Secure your property.
Of course, it would be impossible to build a structure if you don't have the real estate for it. If you've already secured one, then you can start planning for your tiny home, but if you're still searching for property to buy, then it's good to take a look at trends. Developers say that the trend is to move away from the metropolis into rural areas, which is an option for you if you're city-based and would want to start a new life in a quieter place. Now would actually be a good time to invest in property if you have the money for it, as sellers are offering better deals when it comes to payment schemes and discounts. 
2. Do some research. 
Read up on articles about tiny living. These articles could range from tips on making tiny living more convenient for you to testimonies on what it's like to live in a small space. It will also help to ask actual  homeowners for practical tips that can help you get settled easier. There are social media groups on downsized living which you can join. This way, you can ask about anything that you haven't found online, plus you get to make new friends. It's a win-win! 
ADVERTISEMENT - CONTINUE READING BELOW
3. Identify what spaces you need.
Figure out the essential spaces you'd need for your tiny home. You can record your daily activities and which rooms you perform them to identify which areas you use the most.  
4. Take a test drive on tiny living. 
You can use tape to map out the dimensions of your tiny house on an open space to see if you're comfortable with the layout. You can even go the extra mile and include the furniture you're planning to take with you if you choose to move. 
5. Work with professionals. 
Look for architects, contractors, and interior designers that have experience with building tiny homes. It's important to tell them your needs and preferences—your ideal dimensions, the flow of daily movement,  style, and color palette to make it the perfect home for you!
There are also services that offer prefabricated tiny homes that can be built in only a few hours. Cubo Modular is one of them. Learn more about their projects here: This Modern Tiny House Can Be Built in Just Four Hours.
While working with a full team of professionals is optimal, financial constrains may put a damper on your plans. If you only have budget for an architect and a contractor (or sometimes, even just for a contractor), then go back to the first tip: research. Do a deep dive into space-saving options and efficient home layouts. You can start with taking note of how you naturally move: What side of the bed do you get up from? What's the first thing that you do in the bathroom? What are the things that should be within reach when you're cooking? Space planning is something that should always be taken in consideration, as aside from helping you make a productive home, it'll also help you decide what furniture and fixtures you'll need. If you want to see how proper space planning looks like, you can read about it here: Smart Space Planning Transformed This 64sqm Condo Into a Two-Bedroom Home.
ADVERTISEMENT - CONTINUE READING BELOW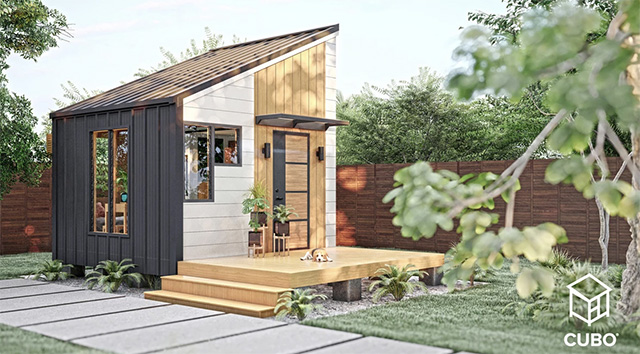 6. Declutter and let go things that you don't need. 
Gather your belongings and sort them into two piles: essentials and non-essentials.  If your essentials pile is still too high, repeat the process. Remember that you won't have as much space as before, so decluttering is a must! Here are other techniques that can help:
ADVERTISEMENT - CONTINUE READING BELOW
7. Look for hardworking, multi-purpose products.
Maximize the items you choose. In other words, make sure that these are the things you often use and even use for different purposes. For example, you can opt to have a chair with a compartment to sit on and use as storage. Take a look at this living space with creative storage solutions, from an "art installation" for cooking tools, to kaidan-dansu: 7 Neat Storage Tricks In An Industrial-Style Condo. 
8. Set up a budget. 
Once you've done your research and consulted with the experts and other homeowners, it's time to set the budget for the construction of your tiny house. Remember to always have a financial buffer just in case additional expenses crop up!
9. Break out your calendar.
Every plan has a timeline. Make sure to stick with it, but be flexible enough to give allowances when needed because there will always be hitches. Lastly, always coordinate with the pros in your team, and trust in their skills. Good luck, and happy building!
ADVERTISEMENT - CONTINUE READING BELOW
Additional Sources: The Tiny Life, Dolly
* * *
Have you recently spruced up your room or renovated your home? We'd definitely love to see the result! Send clear photos (with your full name, city address, and accompanying kuwento) to [email protected] with the subject "DIY Makeover" and we may just feature your DIY project!
More on Realliving.com.ph
Load More Stories