Building & Renovating
8 Must-See Bahay Kubo-Inspired Homes
See how homeowners and design professionals haven taken a cultural symbol into the modern times Photography: Seong Kwon (Main Photo)
Even from afar, one can easily spot the bahay kubo or nipa hut with its distinct shape and the materials often used to build it. Who would miss the pitched roof, the stilts, and the huge windows a bahay kubo has? An icon on its own, the traditional house built and lived in by our ancestors has evolved over the years, with many homeowners and designers using it as a peg in building their dream homes.
"The bahay kubo or cube house got its name from its square floor plan. Its pitched roof and raised platform make it unique. A typical bahay kubo has stilts, a silong, a pitched roof, and large windows. The stilts not only keep the dwellers safe from flooding, it also helps keep pests and stray animals away. Meanwhile, the silong serves as storage space or a place to raise animals," explains architect Alistair Sadie. Aside from keeping it traditional by working with bamboo and anahaw, you can always opt for an updated bahay kubo look by bringing in a couple of modern touches. Take inspiration from these lovely bahay kubo-inspired real homes:
A breathtaking beach house in Bohol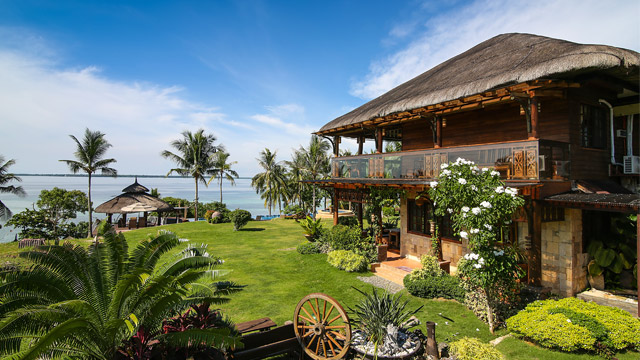 Inspired by old Boholano houses, this beach house will instantly remind guests of the bahay kubo with a wrap-around porch and a veranda on the second floor. The owners achieved the rest house they wanted by renovating the property with the help of architect Nino Guidaben, while Nene Treveno worked on the interiors.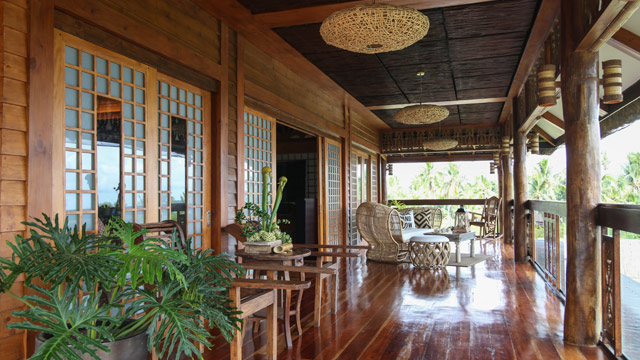 They opted to use cogon grass for the roofing, solid wood trunks for the structure, and other local materials. What we love best in this house are the wrap-around porch and veranda that give the owners and their guests an unobstructed view of the calming outdoors.
Click here to see more photos and view the complete home tour.
ADVERTISEMENT - CONTINUE READING BELOW
A bahay kubo with modern industrial touches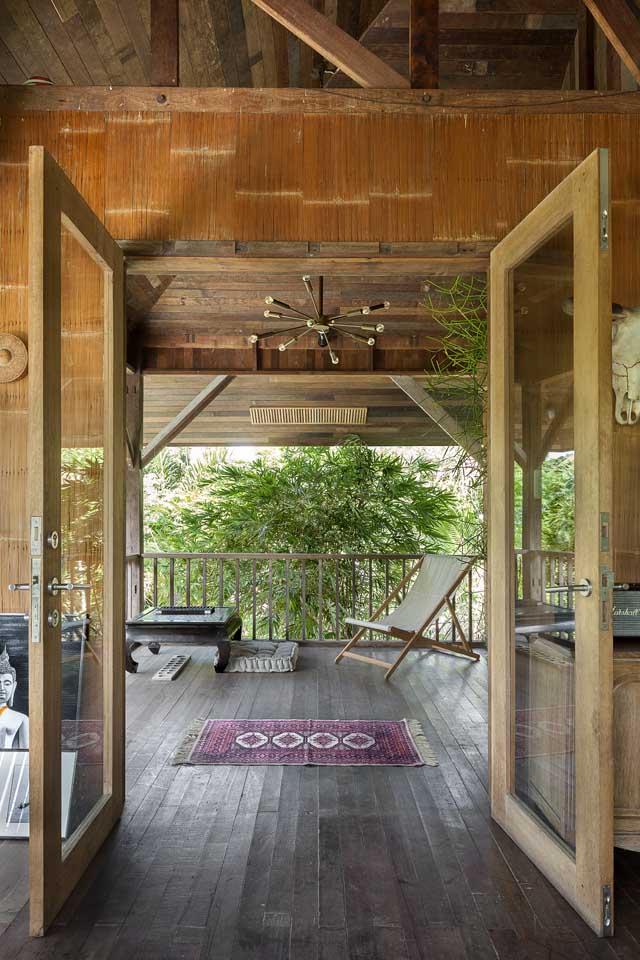 What do you get when you combine the elements of the bahay kubo with modern industrial touches? An envy-worthy property filled with travel finds, artwork, and other prized finds. Designed and owned by interior designer Wilmer Lopez, the house is a fulfillment of his dream of building his own bahay kubo that can withstand the test of time and where he can bond with friends and family.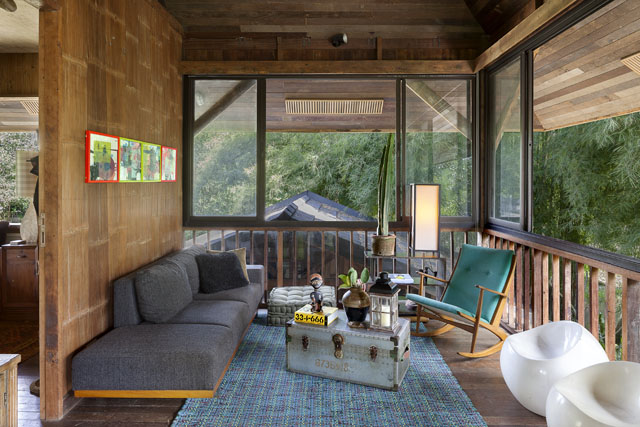 Rustic materials, raw finishes, and reclaimed wood from Pampanga were used to complete the property, while interesting pieces of furniture and retro accessories add character. The sitting area with a midcentury modern aesthetic is a snug spot where guests can relax, relish the natural light, and simply admire the outdoors.
Click here to see more photos and view the complete home tour.
A bamboo house in Laguna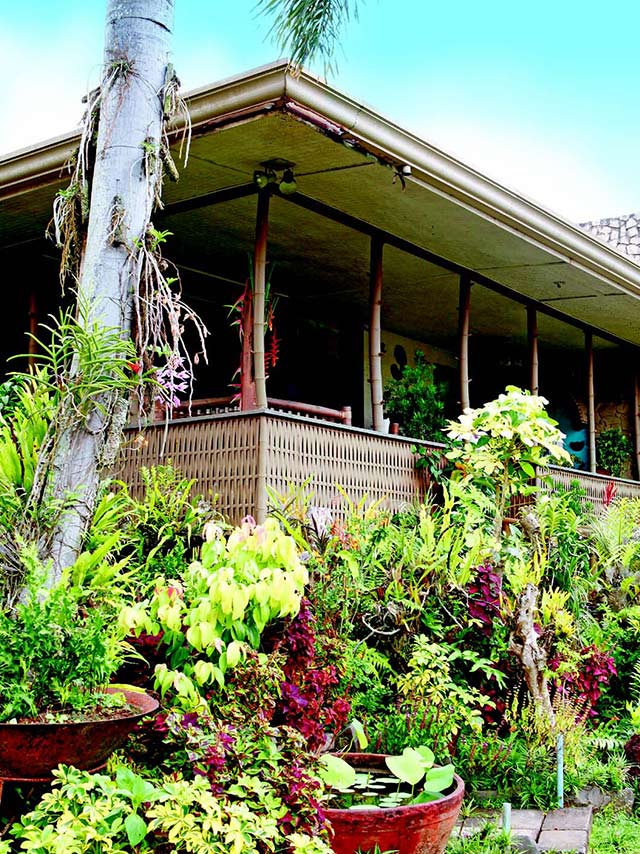 This family home is a modern bahay kubo surrounded by lush greens and towering trees. Huge picture windows let in plenty of natural light and make the house one with its surroundings.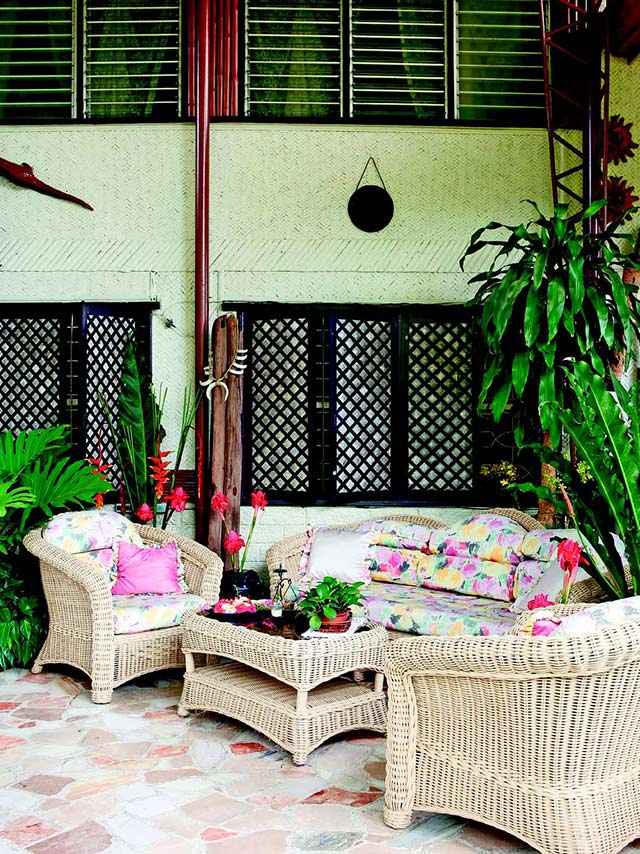 The floors, ceilings, and other details completing the home are made with kawayan tinik, a material that's native to the Philippines. Sawali or split bamboo mats add a distinct Filipino touch to the dining area as the material was used for the walls.
Click here to see more photos and view the complete home tour.
A modern bahay kubo with a classic feel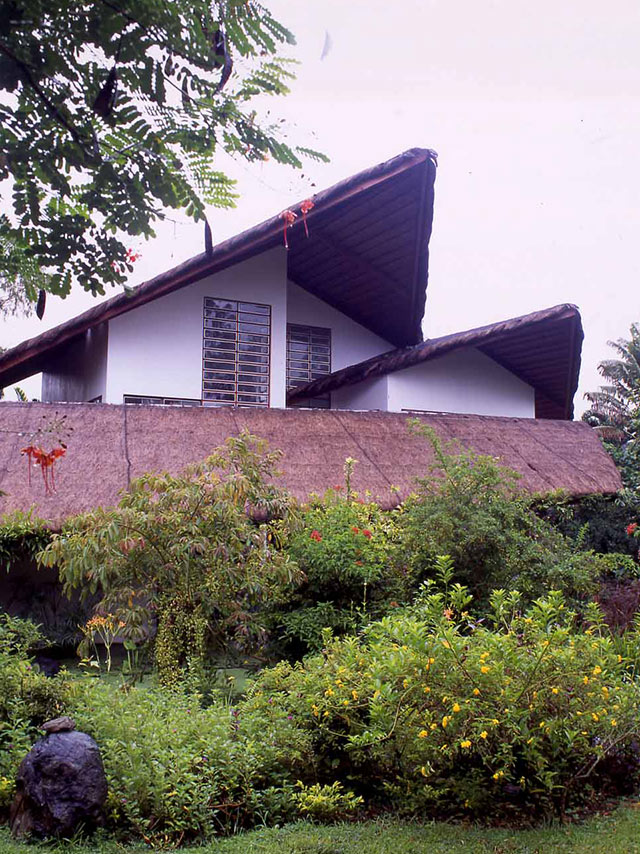 Since the owner wanted an extraordinary house, architect Jorge Yulo came up with a bahay kubo in a modern setting. The house highlights tropical elements, classic touches, and a layout that allows the owner and her guests to move around freely and commune with nature.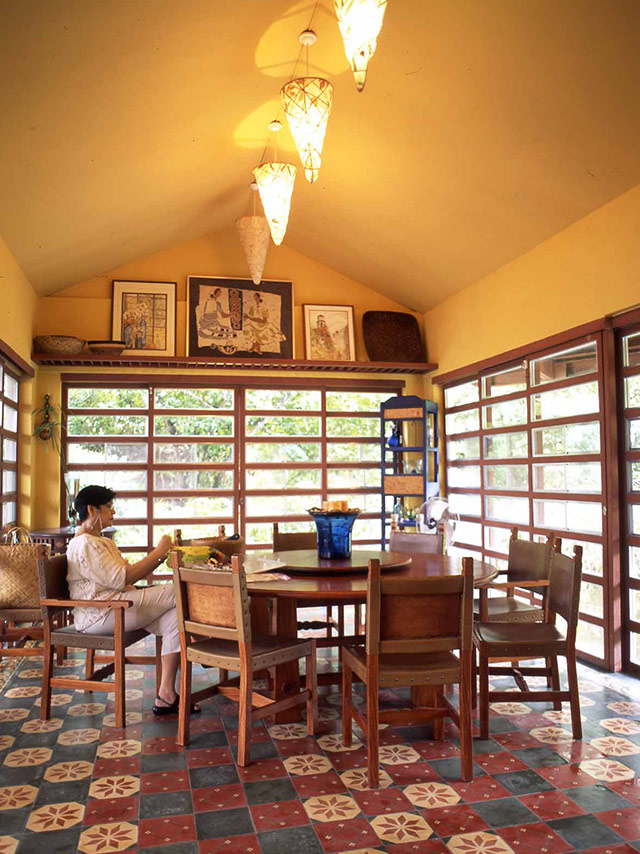 ADVERTISEMENT - CONTINUE READING BELOW
It has a roof made of thatch and cogon, wide open spaces, floor-to-ceiling windows, a koi pond, and a dining pavilion, to name a few. It's interesting to note that the floor-to-ceiling windows have smaller glass panels that slide open to let in natural light and the cool breeze.
Click here to see more photos and view the complete home tour.
A two-storey bahay kubo in the city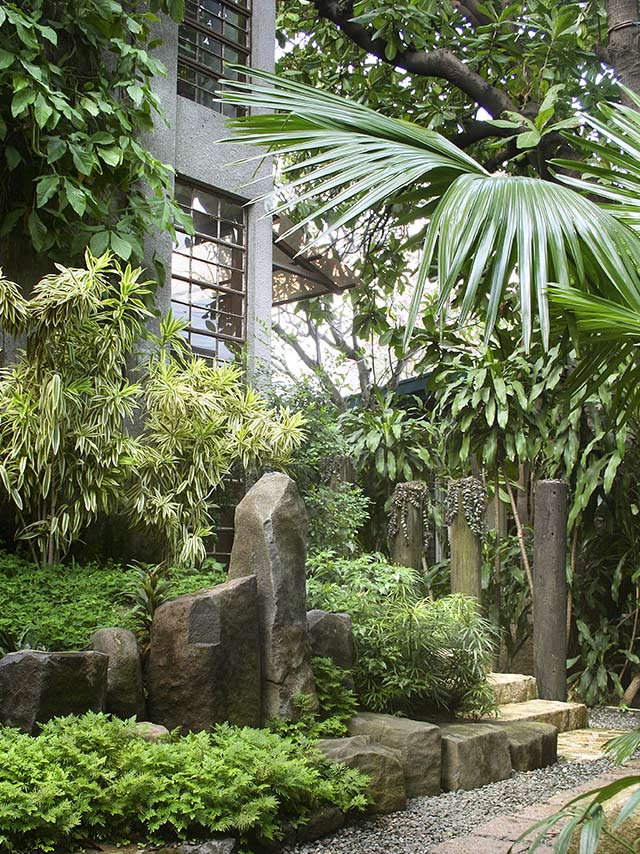 Elevated a few steps from the ground, this family home designed by architect Wendy Regalado features huge windows, wooden slat flooring, carved callados, antique furniture, and Filipino artwork.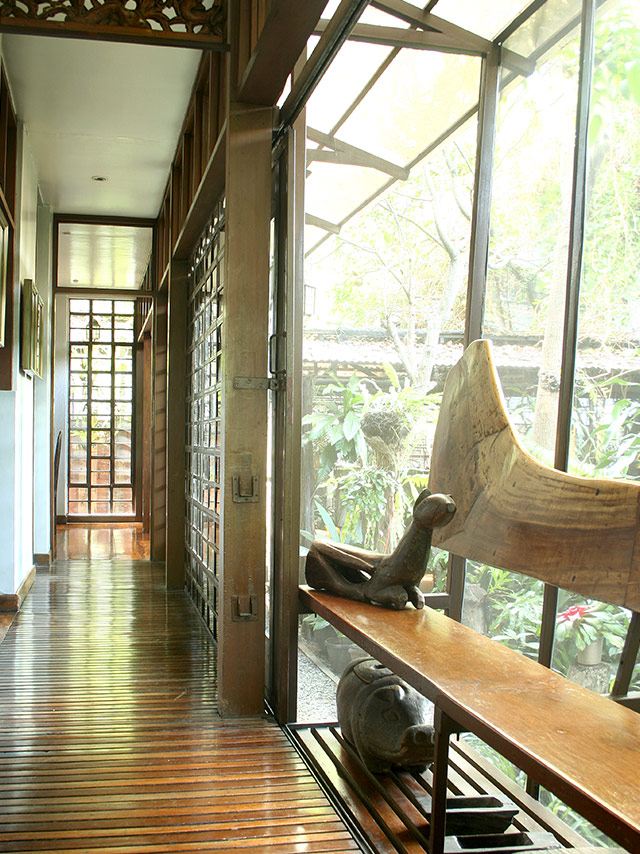 What makes this house extra special is the second floor veranda where the owners can hang out, enjoy some snacks, or read a few books. Staying in the veranda can make one forget that they're in the middle of the city as a few hours spent in the space can instantly make you feel like you're in the province.
Click here to see more photos and view the complete home tour.
An industrial contemporary home with sustainable features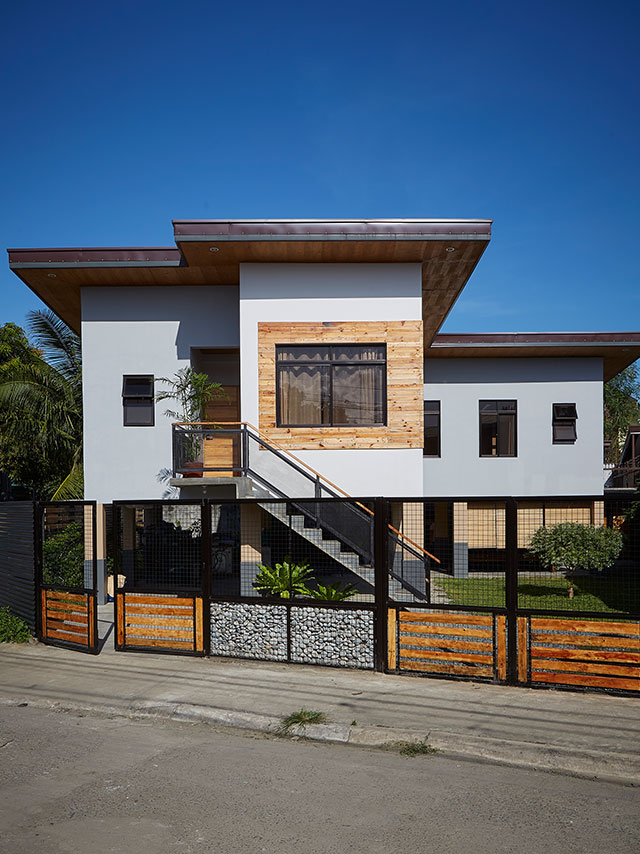 In designing his home, architect Alistair Sadie took inspiration from the bahay kubo, specifically the silong where crops are stored. Alistair utilized the available space by incorporating a garage, a receiving area, and a dirty kitchen into the final look. The house highlights the exceptional use of concrete, wood, and metal elements—adding to the industrial feel.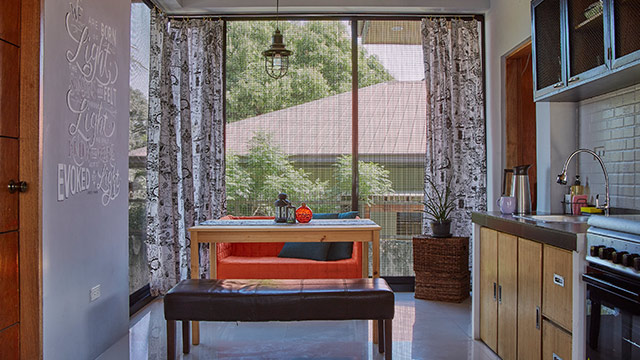 A short flight of steps leads to main house as the door opens to the kitchen, living, and dining areas. An open layout adds to the airy and spacious feel of the home. Instead of installing ordinary windows, Alistair opted to use perforated metal sheets painted in black, an option that lets in natural light and air, allowing him to practice the idea of cross-ventilation.
ADVERTISEMENT - CONTINUE READING BELOW
Click here to see more photos and view the complete home tour.
A tropical bahay kubo in Boracay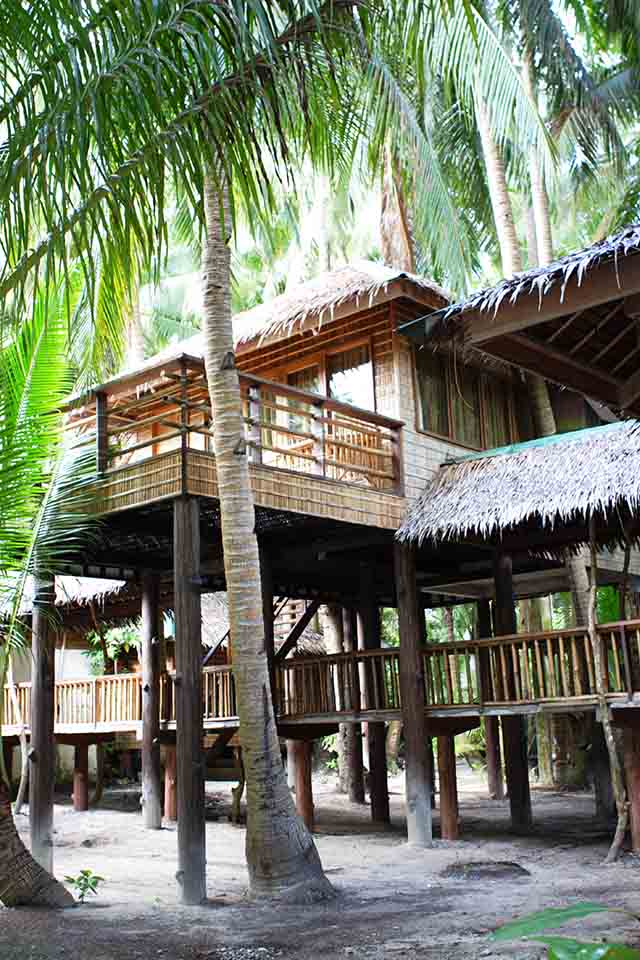 White sand, the beach, and a house as stunning as this—it's like having your own piece of paradise. This rest house features thatched-roof cottages built on stilts.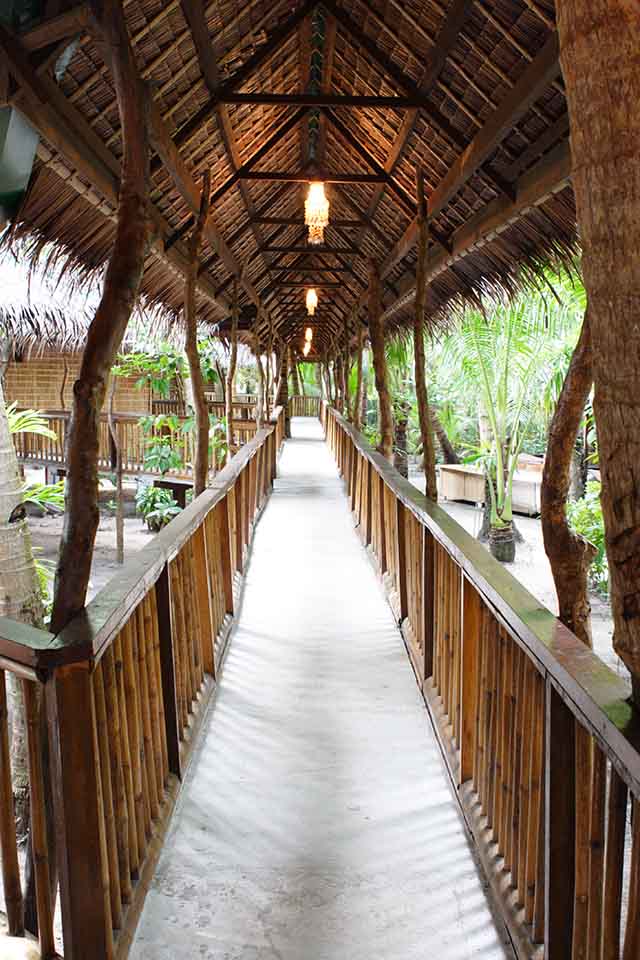 Owned by Fred and Lisa Elizalde, the rest house highlights the use of natural materials like nipa and sawali for the roof and bamboo used as cladding for the high vaulted ceiling. It also has a well-constructed walkway that links the cottages to each other. 
Click here to see more photos and view the complete home tour.
An old-fashioned bahay kubo in Palawan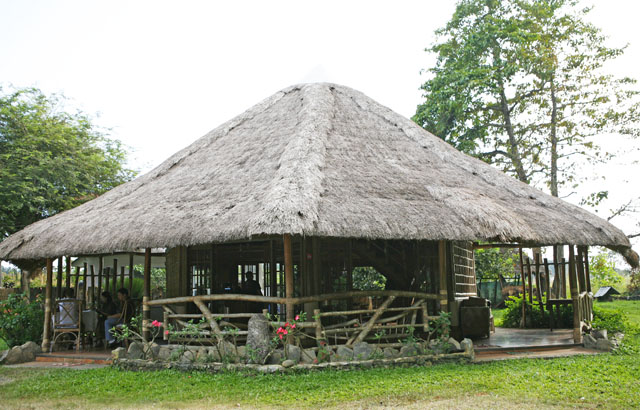 This house proves that staying true to the peg can give you a unique home, too. Found in Puerto Princesa, Palawan, this bahay kubo/family home has a thatched roof and sawali walls.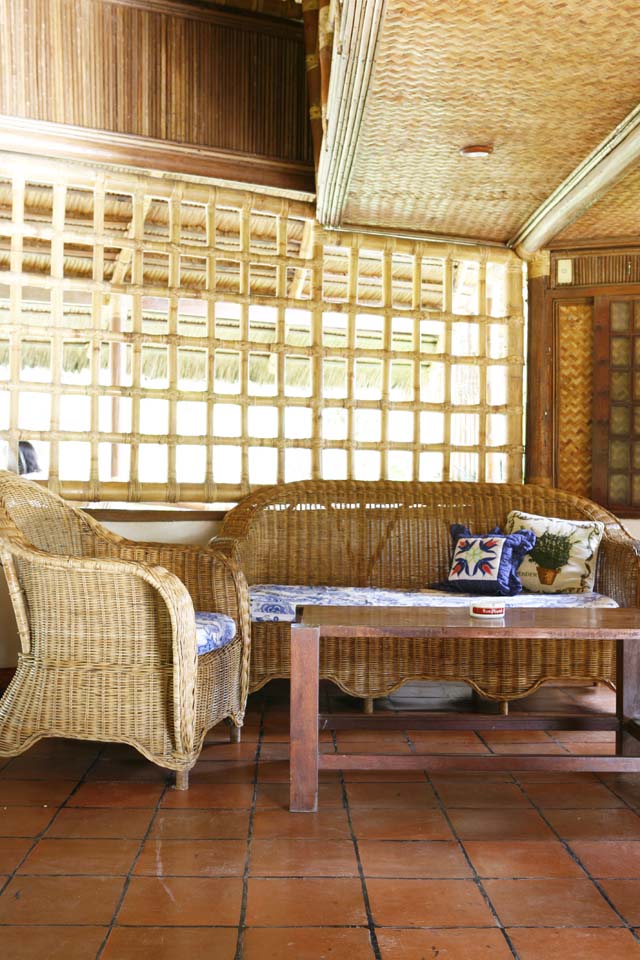 Don't let its simple exterior deceive you as the interiors surely pack a surprise or two. Instead of being elevated like the traditional kubo, this home has a high ceiling with a sleeping loft, a large wooden post that supports the ceiling and the roof, and a cement flooring with clay tiles. In the living area, guests can appreciate the split woven wall and ceiling panels, with a bamboo window that lets in natural light while allowing cross-ventilation.
Click here to see more photos and view the complete home tour.
More on Realliving.com.ph
Load More Stories
---