Organizing
Puno na ang Ref? Here's How You Can Organize the Fridge Photography: Shutterstock (Main Photo)
If you've finished decluttering your bedroom and closet, why not make your next big cleaning project the kitchen? It's probably the one place you dread deep-cleaning the most, but you'll have to get it done eventually, so why not check it off your list right away so you can finally get that weight off your shoulders?
READ: See How This Homeowner Transformed Her 'Tambakan' Room Into an Organized Pantry
To help you out, we list some handy tips and tricks to guide you as you clean, declutter, and organize your refrigerator, freezer, and pantry. These handy tips can not only help make the process easier, but also put you in the right mindset for cleaning. While we can't promise the entire process will be painless—get ready to scrub some pretty nasty substances off of your refrigerator shelves—we do assure you that you'll feel lighter, fresher, and more at ease once it's all over.
These handy tips will help you clean out your big refrigerator, freezer, and pantry more effectively:
Set a day to declutter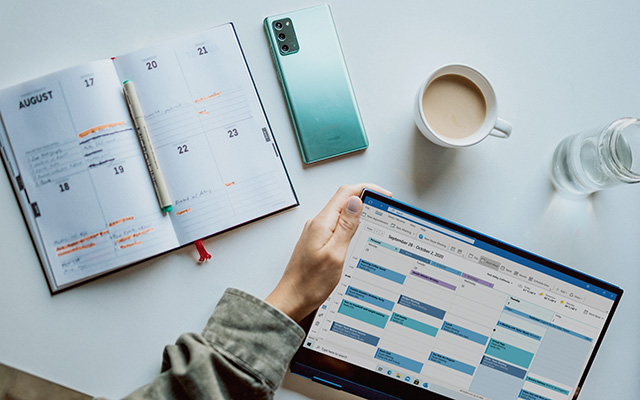 PHOTO BY Unsplash
ADVERTISEMENT - CONTINUE READING BELOW
Resist the urge to randomly tidy everything in your house at 3 a.m.—you're more likely to get tired halfway through and lose the motivation to do the job correctly. Instead, set aside about a day to declutter and organize your kitchen thoroughly. A weekend would be ideal, but you can also opt for a holiday—if you can find a day when the people you live with are also free and can help you out, even better.
You need not clean out both the refrigerator and pantry on the same day, but many of the same rules will apply to them. So once cleaning day arrives, here's how to go about it.
First things first: Take everything out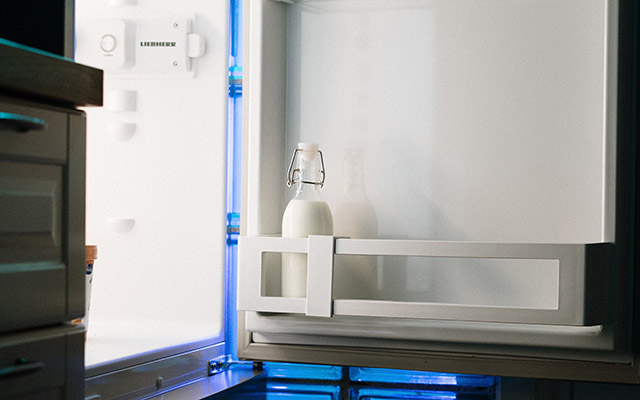 PHOTO BY Pexels
Take every package, food container, storage bag, and what have you out of your fridge, freezer, or pantry until it's completely empty to officially kick off the cleaning and organizing process. If you're cleaning both your fridge and pantry on declutter day, it's best to stick to one at a time instead of emptying both out right away. That way, you won't get overwhelmed with the sheer number of items you have to organize all in one go. In case you get too tired after cleaning out just one space, you can always schedule a second cleaning day for the other.
READ: 6 Items You Should Purge from Your Pantry ASAP
Now, you may be tempted to just rummage through each shelf and compartment one by one, discarding old food items as you go, but trust us when we say emptying the entire fridge or pantry will lead to a more thorough declutter. And more importantly, doing so gives you the chance to clean the inside.
Clean the inside before putting anything back in its place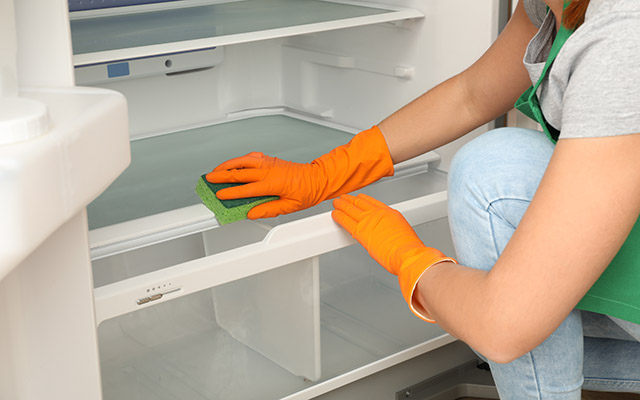 PHOTO BY Shutterstock
Once everything is out of your fridge or pantry, you can begin by wiping down and disinfecting every nook and cranny, getting rid of any spills, dust, dirt buildup, and of course, unpleasant odors. While a damp cloth and some disinfectant may work for the pantry, the refrigerator will definitely need a more intensive scrub-down.
If you've got removable shelves, you can take them out and wash them under the sink with some dish soap. From there, wipe down any stains and spills you see on the doors and walls of the fridge, exterior included. Good Housekeeping recommends using "a damp scrubber sponge sprinkled with baking soda" to clean stuck-on messes and eradicate odor gently.
ADVERTISEMENT - CONTINUE READING BELOW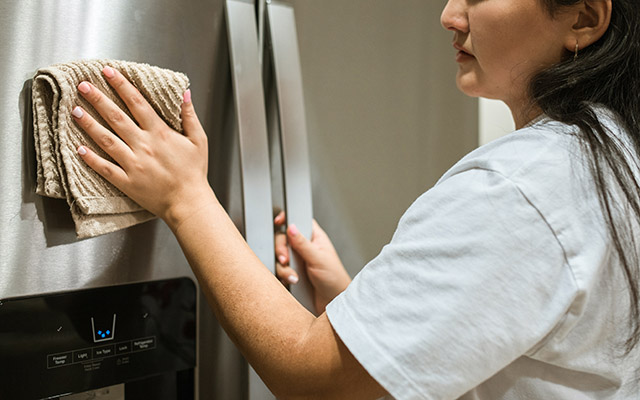 PHOTO BY Pexels
For freezers—both standalone and built into the refrigerator—be sure to unplug the appliance (or at least switch it off) to let large blocks of ice melt away from the corners of the freezer as you wipe. You may even want to speed up the process by wiping the ice down, melting it off with warm water, or chipping it away where you can.
READ: What To Do When Your Refrigerator Breaks Down
Be sure not to damage your machine though! Ice buildup in certain parts of the freezer can block cold air from circulating, make drawers difficult to open, or keep containers stuck to the shelves, so try to get rid of it as much as you can. Once your refrigerator or pantry is totally wiped down from the inside out, leave it open to air out; you'll want to make sure it's completely dry before putting any food items back inside. From there, you can move on to sorting the actual food inside.
Sort your food before putting it back in the fridge or pantry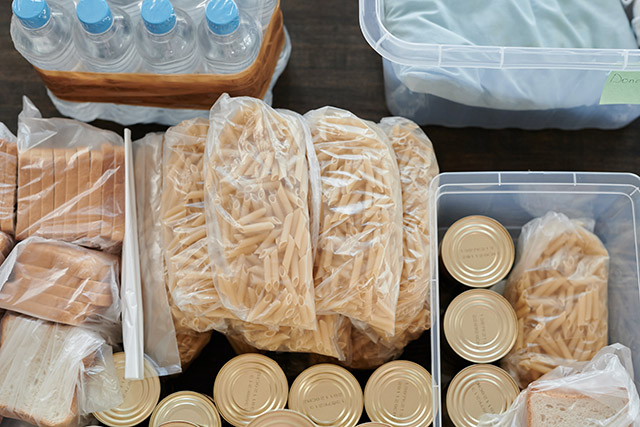 PHOTO BY Pexels
Now that the fridge or pantry is totally clean and dry, you're ready to start putting food items and containers back inside. Before you do, group every package and container into categories. You can go for basics like grains, veggies, snacks, sauces, leftovers, and so on, or come up with a personalized sorting system based on your household's eating habits. As you assemble your food groups, inspect each item and decide what will be kept and what needs to be thrown out.
Of course, anything past its expiration date or looks visibly spoiled is an immediate toss, but lifestyle YouTuber and self-help guru MuchelleB also recommends using guiding questions to help you decide what to keep or discard. Some examples include: "Do you plan on using or eating this food item in the next few days or weeks?" "Have you used this food item in the last month?" "Does this food item fit into your current health regimen?" Asking these types of questions will give you a better idea of what items you're just letting sit in your fridge or pantry and take up space for no reason.
ADVERTISEMENT - CONTINUE READING BELOW
READ: 5 Reasons Your Refrigerator Isn't Cooling
Aside from deciding what to keep and what to toss, it may also be worth examining what foods need to be transferred into different containers or possibly stored elsewhere. You may find, for example, that some leftover meals are being kept in unnecessarily large and bulky containers that are taking up way too much room in the fridge. In that case, you can transfer the meal to a smaller casing. Good Housekeeping recommends using square, stackable plastic containers in place of rounded ones as the former's boxy shape lets you make better use of your space.
As far as food that may be stored elsewhere, try to take note of what food in your fridge may not necessarily need to be kept cold (shelf-stable cans and bottles, for example) and move those to the pantry. Conversely, keep your eyes out for food sitting in the pantry that may need to be kept fresh in the refrigerator.
Organizing the fridge or pantry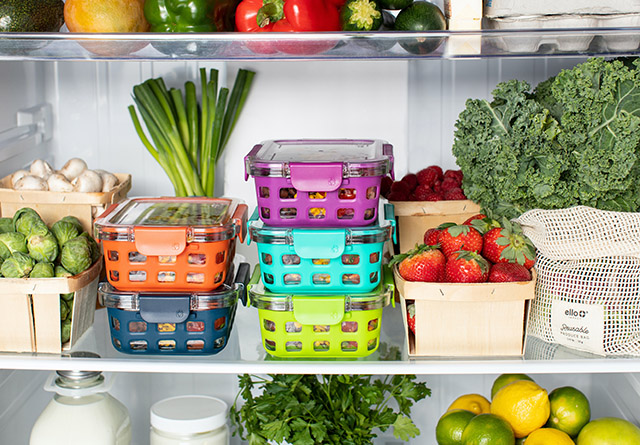 PHOTO BY Unsplash
Now that you've got everything sorted into groups, you can finally start putting things back in the fridge, freezer, and pantry. Good Housekeeping recommends a process called "preemptive cleaning," which is to take steps to prevent the fridge or pantry from getting exceedingly grimy down the line. You can line bins and shelves with paper towels to prevent stains and spills, for example, or keep bottles that tend to drip in plastic containers.
It's also important to wipe down jars, bottles, and food containers before putting them in the fridge or pantry—these items can get sticky and damp over time, so be sure they're wiped down before you put them back in their place.
READ: This Is an Effective Way to Clean Oily Plastic Containers
As much as possible, keep all foods of the same group together. That way, you'll have an easier time finding them and storing them even as you buy more groceries. Be mindful of what you keep most visible—position food you use most often or needs to be eaten right away in a place where you either can see it or have easy access to it.
Sauces and condiments, for example, tend to work best on the door shelves as they'll be needed for a variety of meals. Fresh veggies are often stored in the drawer to keep fresh and be used right away. Leftovers are best placed up front so they can be eaten before they go bad. Meanwhile, you can leave foods that are eaten or used less often—think that fancy chocolate you only use for baking every once in a while or the jar of olives you reach out for the few times you make your own salad—at the back.
ADVERTISEMENT - CONTINUE READING BELOW
A quick note on food containers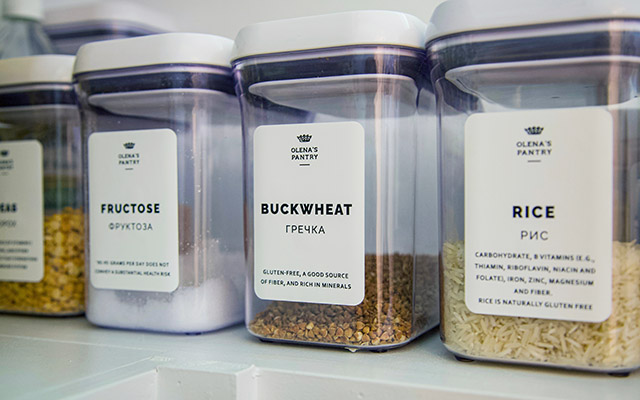 PHOTO BY Unsplash
Food containers are a must for storing leftovers and other package-less food items, but keep in mind, it's not necessary to have a stylish glass casing for every item in your fridge or pantry. Your goal here is to have an organized and functional kitchen—whether or not it's #aesthetic is secondary.
If you have a smaller refrigerator or pantry, bulky jars and containers may not be ideal for maximizing space. Many foods—think sauces, condiments, snacks, drinks, and the like—can be purchased in already reusable containers and stored indefinitely, so don't stress too much over whether everything is kept in an IG-worthy container or not.
This story originally appeared on Spot.ph.
* Minor edits have been made by the Realliving.com.ph editors.
More on Realliving.com.ph
Load More Stories