Home Care
6 Steps to a Spotless Kitchen
Little tasks you can do before leaving the house can help you achieve an IG-worthy cooking area Photography: Jilson Tiu
The kitchen can instantly become the messiest part of the home after you've prepped the first meal of the day. Utensils, pans, and extra ingredients can take over the countertop and there are unavoidable spills that can ruin your gleaming floors. Scheduling a weekly deep clean can keep your kitchen organized, but you don't want to come home to a dirty space every day.
The secret to maintaining a neat and picture-perfect cooking area? Small tasks you can do before leaving the house or calling it a day. Here are simple steps to keep in mind:
1. Don't let stains sit, wipe them immediately.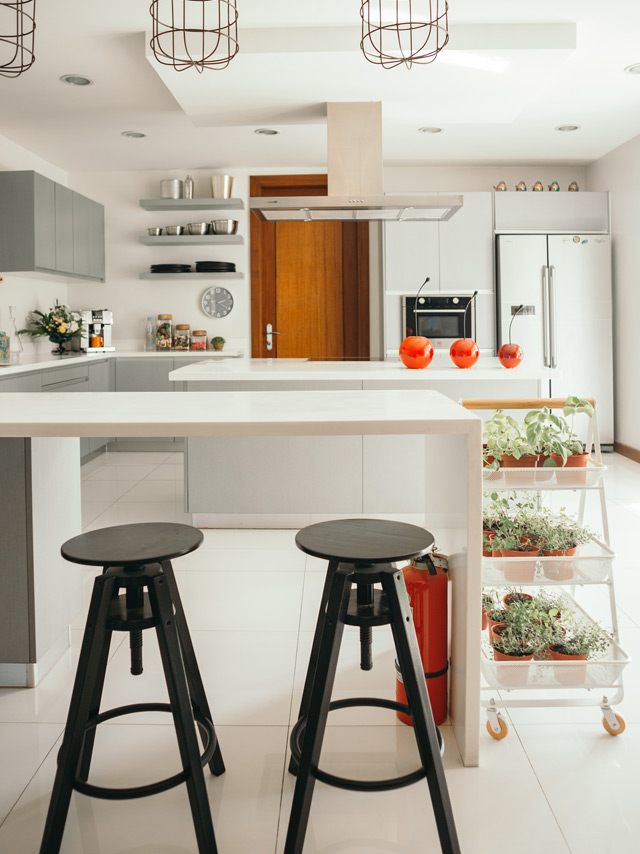 ADVERTISEMENT - CONTINUE READING BELOW
While it can be therapeutic to scrub stains off your countertops, it can take up too much of your time—especially if you're dealing with week-old stains and spills. Keep surfaces clean by having a microfiber cloth or a sponge meant for spills near your sink.
READ: 5 Baking Soda Hacks for a Sparkling Clean Kitchen
2. Keep your shelves neat and organized.
A pretty and organized shelf can add to the overall appeal of your kitchen. Don't leave it in disarray after cooking and make sure you return the pots and pans you used in its proper place. The same rule applies for the dinnerware you used after every meal. After washing your plates, leave it to dry in a corner of your countertop, and store them afterwards.
READ: How to Achieve Gorgeously Organized Open Kitchen Shelves
3. Deal with the dishes.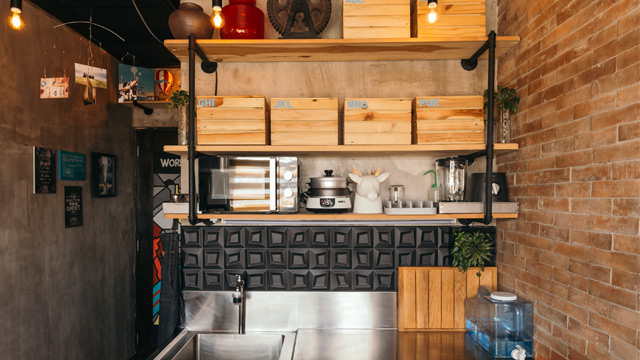 ADVERTISEMENT - CONTINUE READING BELOW
We're guilty of leaving dirty plates and utensils in the sink, thinking that washing everything in one go can save on time. If you don't wash your plates, utensils, and bowls ASAP, chances are, food particles will harden onto your plate making it harder to scrub off. An empty sink can make you feel lighter and will keep pesky insects at bay as well.
4. Sweep and mop the floor.
It's inevitable to have spills, food debris, and packaging on the floor after cooking breakfast, lunch, or dinner. Spend a good five to 10 minutes sweeping every nook and cranny of your kitchen to keep it spotless.
READ: This Sweeping Hack Will Keep Your Home Dust-Free Forever
5. Edit your supplies.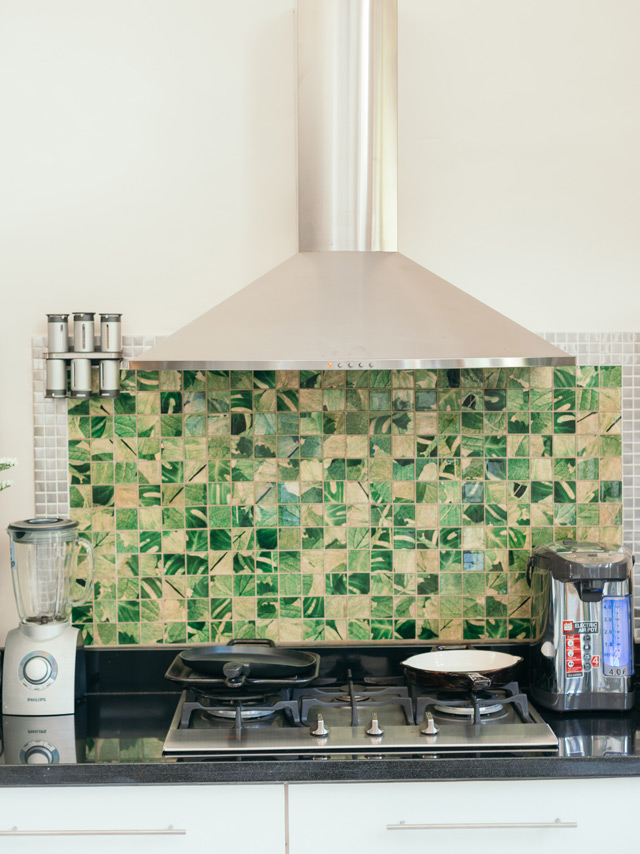 ADVERTISEMENT - CONTINUE READING BELOW
We all want to have a well-stocked pantry, but an overflowing cabinet may not look too good. Regularly check your supplies before visiting the supermarket so you'll know what to get and oing so can help you save on cash, too. Check the expiration date and make sure you put those you bought last week in front so these get consumed first. Newly bought items may be kept at the back of the cabinet, just be guided by the "Best Before" date seen on the packaging.
6. Strive to achieve an almost empty countertop.
It's quite convenient to have everything within reach—kitchen tools, small appliances, and the like. But placing all of these on your countertop can keep your from working efficiently. As much as possible, have a designated spot for ingredients, small appliances, and cooking tools so that you'll know where to get and return everything.
ADVERTISEMENT - CONTINUE READING BELOW
Source: Apartment Therapy
More on Realliving.com.ph
Load More Stories
---