Shopping & Services
RL Picks: Booty-ful Mugs and Home Decor to Spice Up Your Space
Want to add bold statement pieces to your home? Say no more. Products recommended on our websites are independently selected by our editors. If you buy something through our links, Summit Media may earn an affiliate commission at no extra cost to you.
Life can be boring most of the time. You know how it is. But that doesn't mean our space has to be, right? That's why we have fun doing our share of home shopping and decorating with fun and bold (no pun intended) statement pieces that shake (again, not intended) things up a bit, add a little spice to our space—and by extension, our life. Spice is what you shall receive: Mugs and pots in the form of butts, boobs, and balls. We found a few of them online and here's where you can get them.
Also read: Stylish Ceramic Mugs You Can Buy Online for Your Daily Coffee and Tea
Check out NSFW mugs, pots, and more you can buy in Metro Manila


Butt Mugs (P700) from Peek A Boob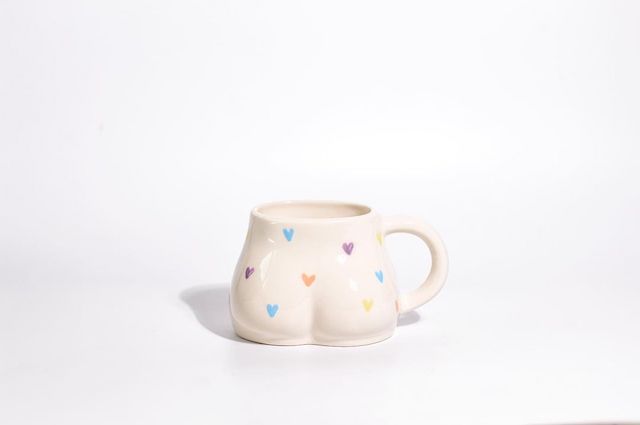 PHOTO BY Peek A Boob
ADVERTISEMENT - CONTINUE READING BELOW
These quirky mugs in the form of ample rears from the online store Peek A Boob PH will no doubt add a cheeky—the cheekiest, we say—touch to your space. You can sip your morning coffee from these pretty mugs decked in soft and minimalist colorways or just use them as home decor. "I like big butts and I cannot lie," let's be real here, you totally sang it. They also have boobs, vulvae, and pregnant mugs and candles.
Available online.
Boob Pots (P150) from URBS Pots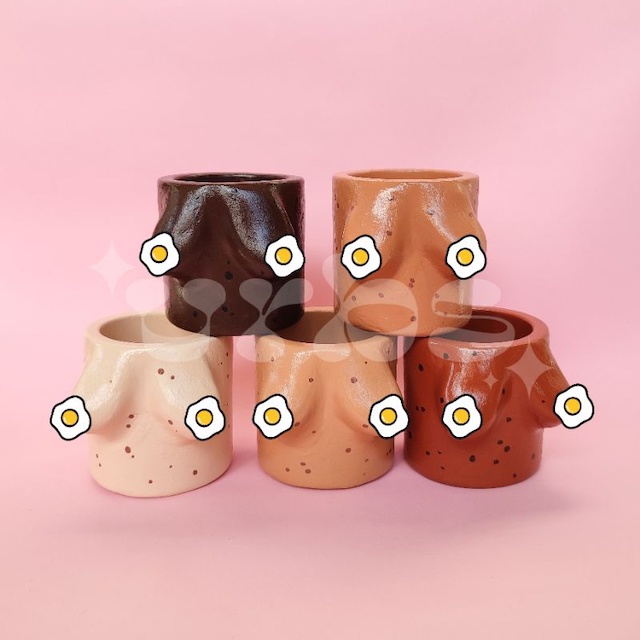 PHOTO BY Shopee/Urbs Pots
Rest your small plants inside these cute, handmade concrete pots celebrating the female form, perfect for when you want to be bold in your home decor. You could also use it as a pen holder, storage for your trinkets, or just as is. It's perfect as a quirky gift to your friends, courtesy of its affordable price tag. These will surely stand out.
Available on Shopee.
Penis Mug (P480) from Dreamy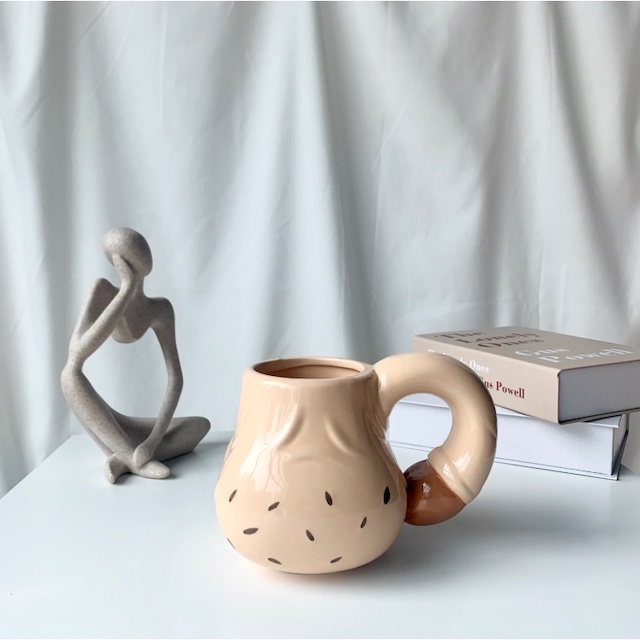 PHOTO BY Shopee/Dreamy
ADVERTISEMENT - CONTINUE READING BELOW
This mug takes the form of the male genitalia, with the base as the balls and the shaft curved into a handle. Not to mention that these are huge—no pun intended, we promise—because they can carry 800 to 900 millimeters. It may or may not be bigger than your hand.
Available on Shopee.
Boob Mugs (P800) from Plant Porn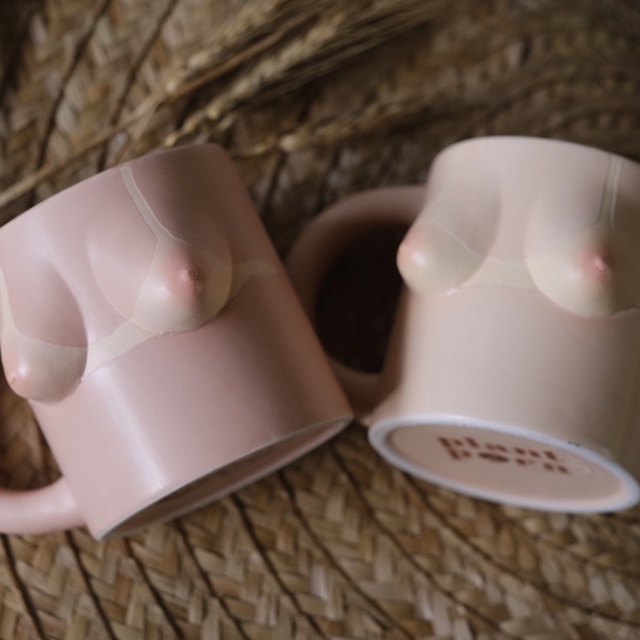 PHOTO BY Shopee/Plant Porn
ADVERTISEMENT - CONTINUE READING BELOW
The sisters are taking the spotlight (as they should) through these boob mugs from Plant Porn PH. Yup, gone are the shackles they call bras. The nipples are free! You can get them in five minimalist colorways—freckled white, freckled beige, freckled morena, and the light and dark tan line, both of which looked like the body has gone sunbathing given the visible bikini top lines.
Available on Shopee.
Boobs Mug (P99) from Peek and Pick Shoppaloka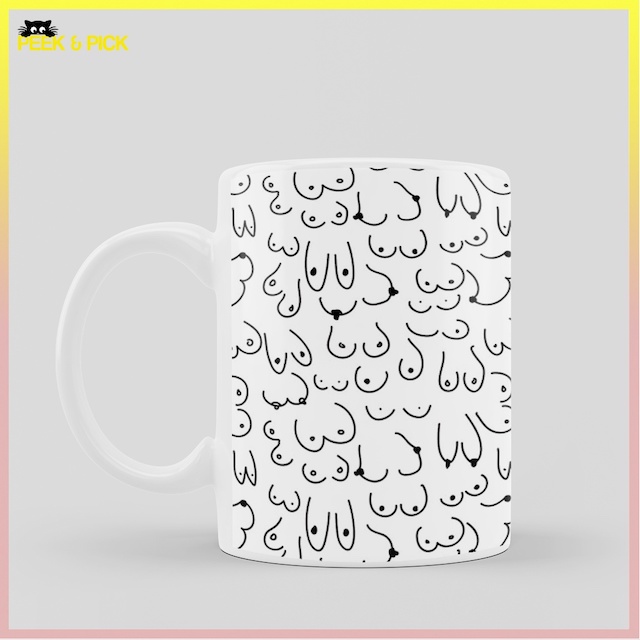 PHOTO BY SHOPEE/PEEK AND PICK SHOPPALOKA
ADVERTISEMENT - CONTINUE READING BELOW
Boobs in all shapes and sizes are all around this ceramic mug. You can have it in plain white or in a "magic"—a.k.a. color-changing when hot water is poured on it—mug. Have your morning coffee, tea, or any other beverage from this boobtastic cuppa.
Available on Shopee.
Boob and Butt Mugs (P399) from Bra Boom x All Things Female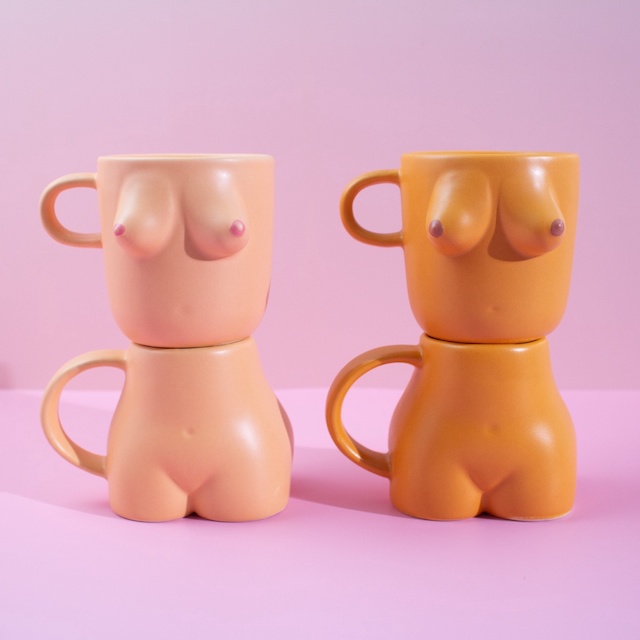 PHOTO BY Shopee/Bra Boom
ADVERTISEMENT - CONTINUE READING BELOW
Celebrate the feminine with these ceramic mugs which take the form of boobs and butts. They're available in two designs: Prettisay and Moreyna. It's the perfect, bold drinkware to shake your space up a little bit. You can purchase both the boob and butt to get the whole body. We're totally adding them to cart. No ifs and butts.
Available on Shopee.
'Butt Ako?' Mug (P315) from Sskait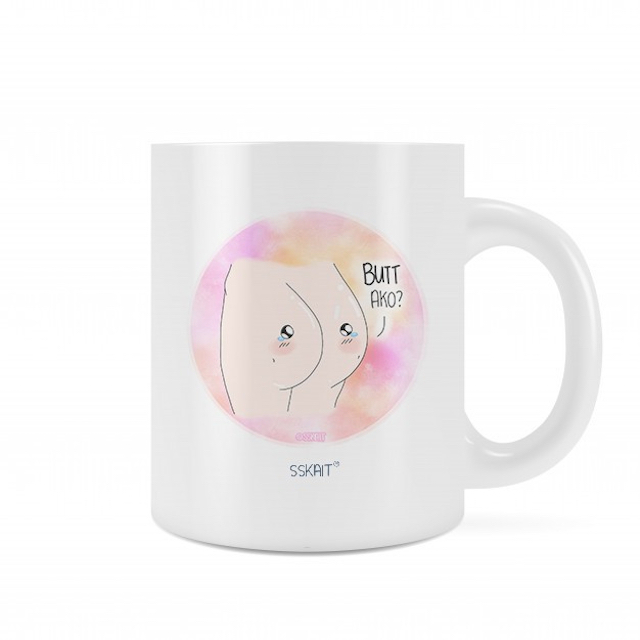 PHOTO BY Shopee/Sskait
ADVERTISEMENT - CONTINUE READING BELOW
Okay, hear us out. We cannot just skip on this funny and relatable mug that has a cartoon of an ample rear with (teary) eyes and asking "Butt ako? "—which, if we're being honest, is a total mood, because we all have said that phrase once, twice, too many times in our lives. It's also from digital creator Sskait Comics, yup, the one who created the #MultoSerye on TikTok.
Available on Shopee.

Links are updated regularly and as much as possible but note that products can run out of stock, discounts can expire and listed prices can change without prior notice.
This story originally appeared on Spot.ph.
* Minor edits have been made by the Realliving.com.ph editors.
More on Realliving.com.ph
Load More Stories