The Ultimate Kamuning Shopping Guide
by
Bubbles Salvador
Mar 17, 2018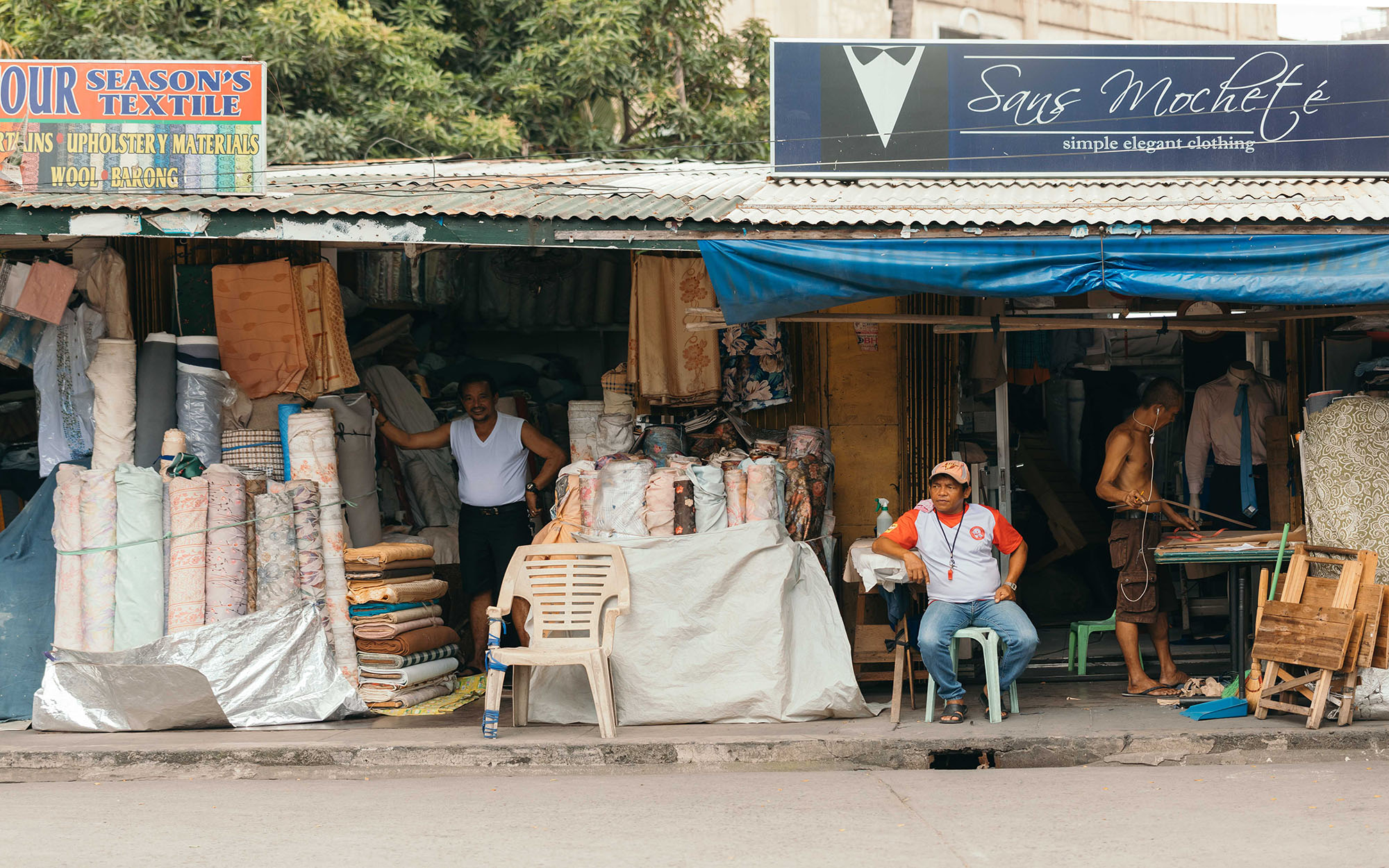 "Kailangan mo magpatahi? Pumunta ka sa Kamuning."
Buy fabric for the home
Have curtains and upholstery customized
Shop for budget decor
Discover vintage furniture finds
Go thrifting!
We used to think of Kamuning as the place for fabric and custom tailoring back when there was a formal occasion coming up and someone was in need of a suit or long gown.
Although Kamuning is still the go-to spot for such needs, this area in Quezon City offers so much more. The long stretch that is Kamuning Road is peppered with stores that sell anything from antiques to used items to sports gear, and shops that offer printing services, bridal car rentals, and auto repair services.
Here's a tip if you want to explore the area. For private car owners, drive down Kamuning Road once, taking note of shops you want to check out, as well as the side streets you'd like to visit for possible hidden shopping haunts. Then, come back another time—this time, on foot—to do the actual shopping. Parking can be a challenge as most shops are along the main road, so spare yourself the hassle and take a jeepney from EDSA going to Quiapo or España. Or book a car to take you to your first destination and walk to the succeeding shops on your list.
ADVERTISEMENT - CONTINUE READING BELOW
Ready to explore? Check out this guide we've put together for you.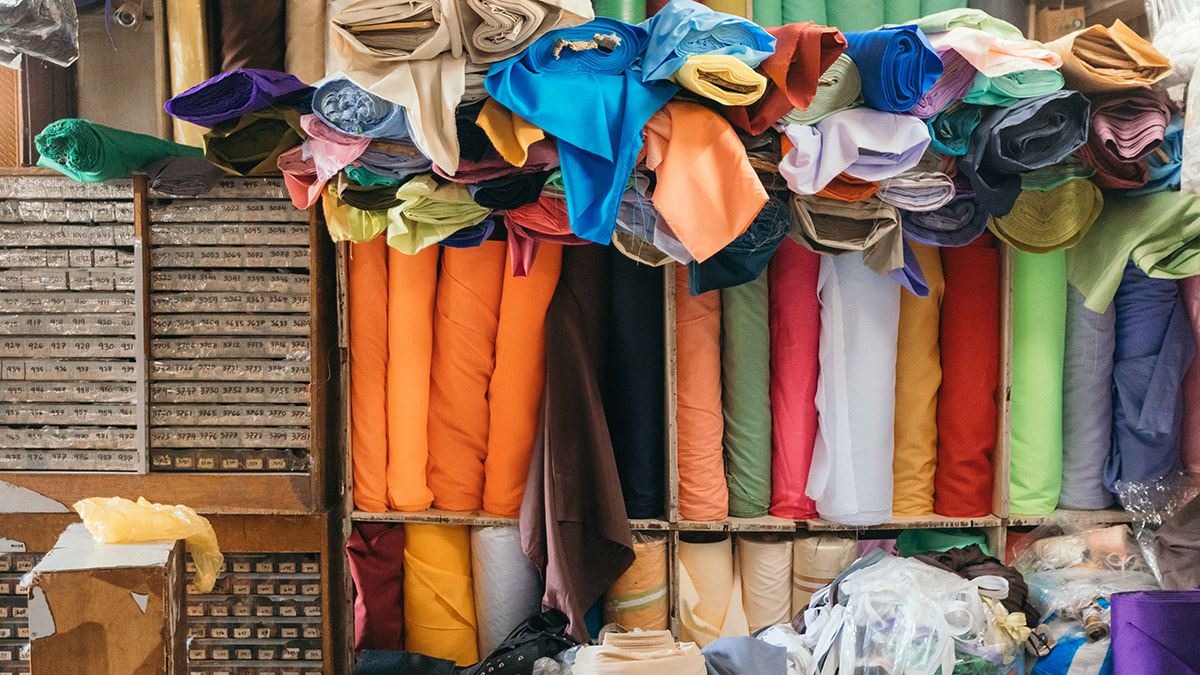 KAMUNING MARKET
Located at L. Siangho Street, expect to see the usual wet and dry sections of a public market, but its inner pasilyos will lead you to several fabric stores and patahians (tailoring stalls). Some market stalls are actually used as patahians, so don't be surprised to see aisles littered with mannequins, sewing machines, and displays of elaborately beaded gowns.
ELB Native Store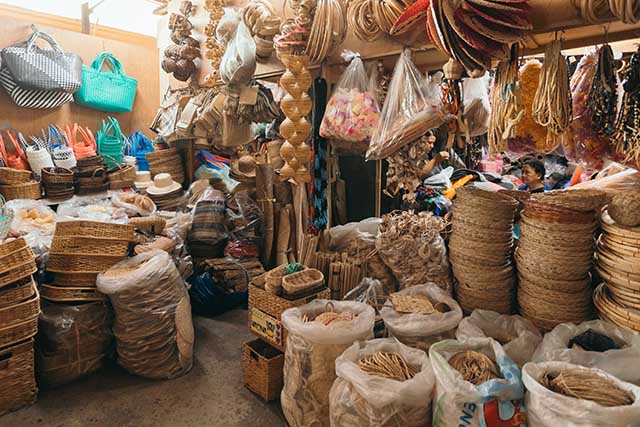 Score plastic colored bayongs at bargain prices (P150 to P350 depending on the size), or simple native rectangular baskets at P150 to P300. Banig (woven mats) are also available in various sizes, with prices starting at P350. Unvarnished picnic tables will look perfect in an outdoor setting, sold here at P580 to P680. If you want to go old-school and use a wooden ironing board, you can get one here for P680.
Del's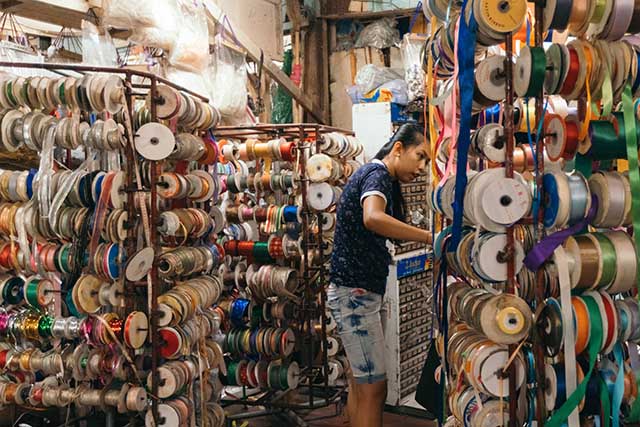 ADVERTISEMENT - CONTINUE READING BELOW
Remember when cross-stitching was all the rage and titas and lolas would proudly display their framed stitchwork in their living rooms? You may be inspired to start a little project of your own when you see the vast selection of embroidery threads (P25 each) neatly organized in small drawers. You're also bound to conjure up more DIY project ideas when you see the ribbons (around P160 per roll) both plain and embroidered, and zippers (well-known brand YKK starts at P12).
Tel. (02) 410-6289 or 410-2974.
NCL Tailoring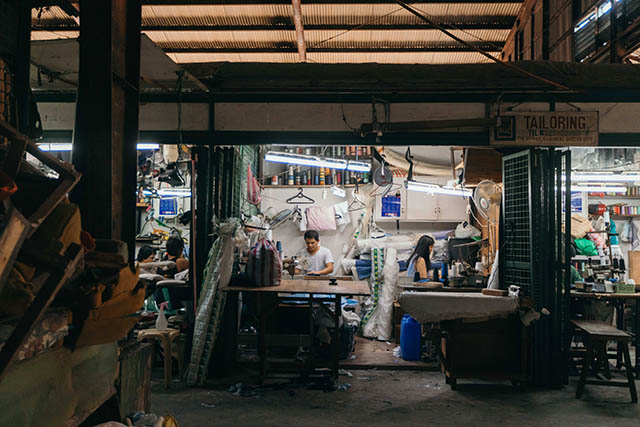 ADVERTISEMENT - CONTINUE READING BELOW
Tailored suits can go up to five digits if you shop at department stores, but if you Bring Your Own Fabric (BYOF) here, you can expect to spend only P6,000 for labor. While you're at it, why not shell out P600 for trousers and another P600 for a polo barong (just BYOF)? Most of the shops here have been in the tailoring business for years, maybe even decades, so you can expect good quality work.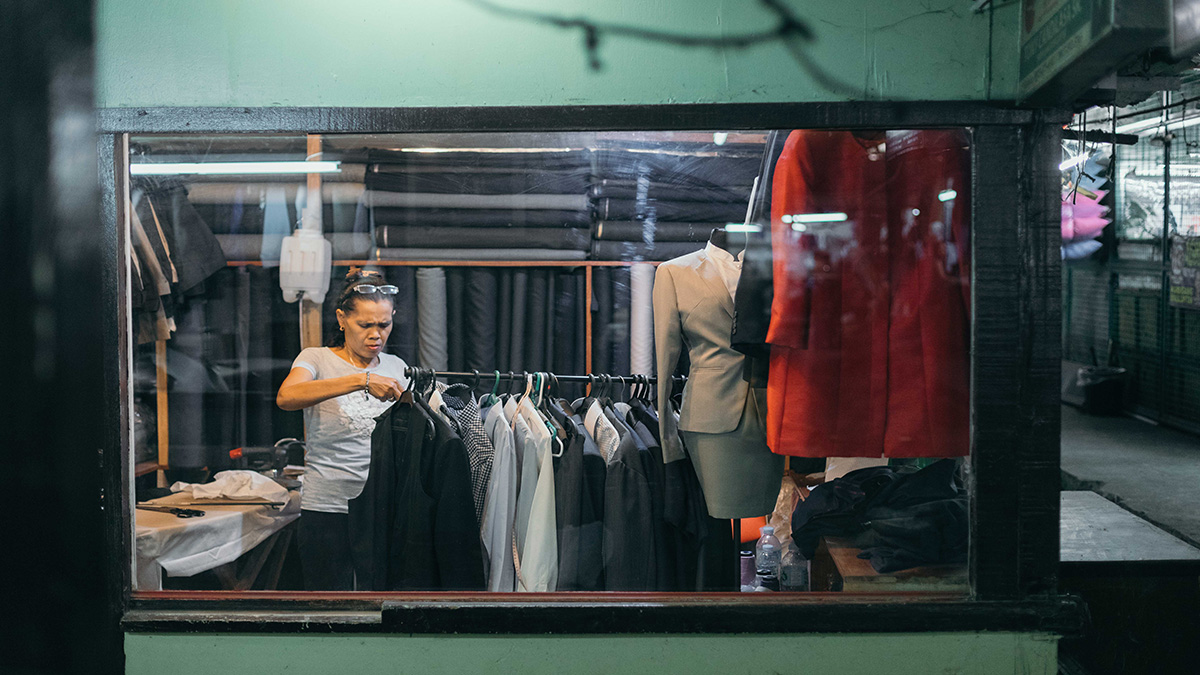 JCG Curtains and Upholstery Service
Again, if you BYOF, you can complete the soft furnishings at home by making a pit stop here. If you have existing furniture that needs reupholstering, they can pick it up. A basic three-seater sofa reupholstery can cost P5,000 to P6,000. For seat covers, expect to pay P3,500 to P4,000 for a three-seater sofa, depending on the design. An additional fee is charged for minor repairs such as broken springs or dilapidated foam.
ADVERTISEMENT - CONTINUE READING BELOW
Curtains with grommets are priced at P300 per 96-inch panel. A simple tablecloth (three to four feet long) costs P60 apiece. Waiting time is about one week for upholstery and up to two weeks for curtains, depending on quantity.
TIP: If you have an old seat cover, curtain, or tablecloth at home, you may simply bring it here so they can take the measurements and make a new one for you.
Mobile 0925-305-8660.
Rose Curtain and Upholstery Services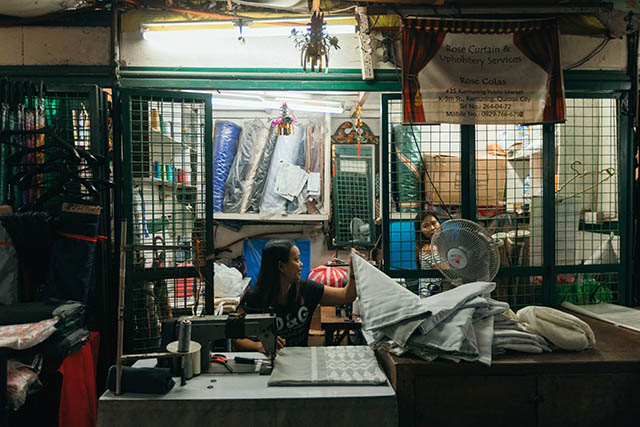 ADVERTISEMENT - CONTINUE READING BELOW
If you don't want to buy throw pillowcases from the department store, you can BYOF and even make your own fabric combination and design. The cost for a throw pillowcase goes from P60 to P90, depending on how complicated your design is. Don't forget to buy fabric for the lining if you have a delicate material that can snag inside. Helpful hint when buying fabric: one and a half yards can yield three pillowcases (18 x 18 inches each).
A&W Dry Goods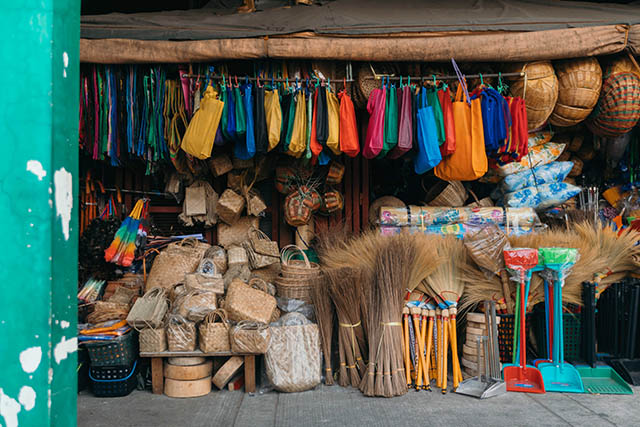 ADVERTISEMENT - CONTINUE READING BELOW
This store occupies more than one stall, so this is why it has CCTV monitors all around. A bulk of the merchandise consists of ready-to-wear clothing for all ages (including babies), but you'll also find bedding sets (P290 for single size and P320 for double size). Mattresses are affordable at P680 for single size and P1,800 for double size. Pillows start at P150, and throw pillows start at P75.
Outside the market, a row of textile stores put their wares on display. (You can also park or have your ride wait for you here. Parking is free but remember to give the parking guide a tip.) Thanks to natural light, you can get a better look at the fabric designs. Depending on the design and thickness, upholstery fabric can go from P180 to P250.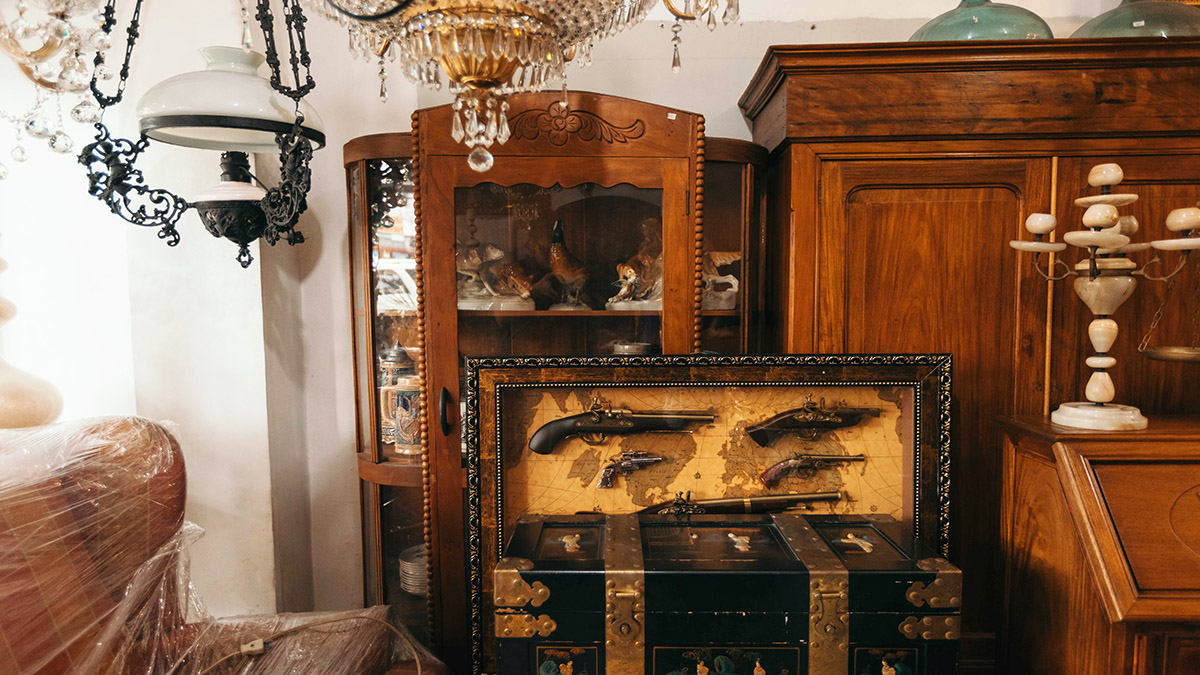 MSS THRIFT SHOP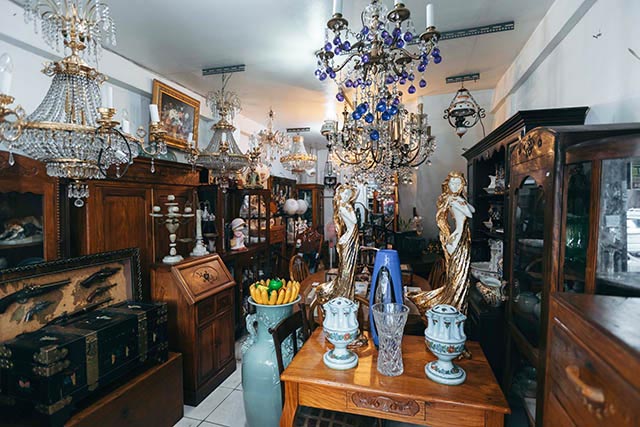 ADVERTISEMENT - CONTINUE READING BELOW
This may be the only shop where you can score both a modern designer cabinet (at P55,000) and an antique 1920s paypay platera (from P18,000). It's an exciting collection which also includes European tea sets (starting at P5,800), a rosewood escritorio (P28,000), an old tocador (dresser) made of narra (P32,000), and an elaborate six-seater dining set (P58,000).
Open daily from 10am to 7:30pm; 123A Kamuning Road, mobile 0921-370-9687.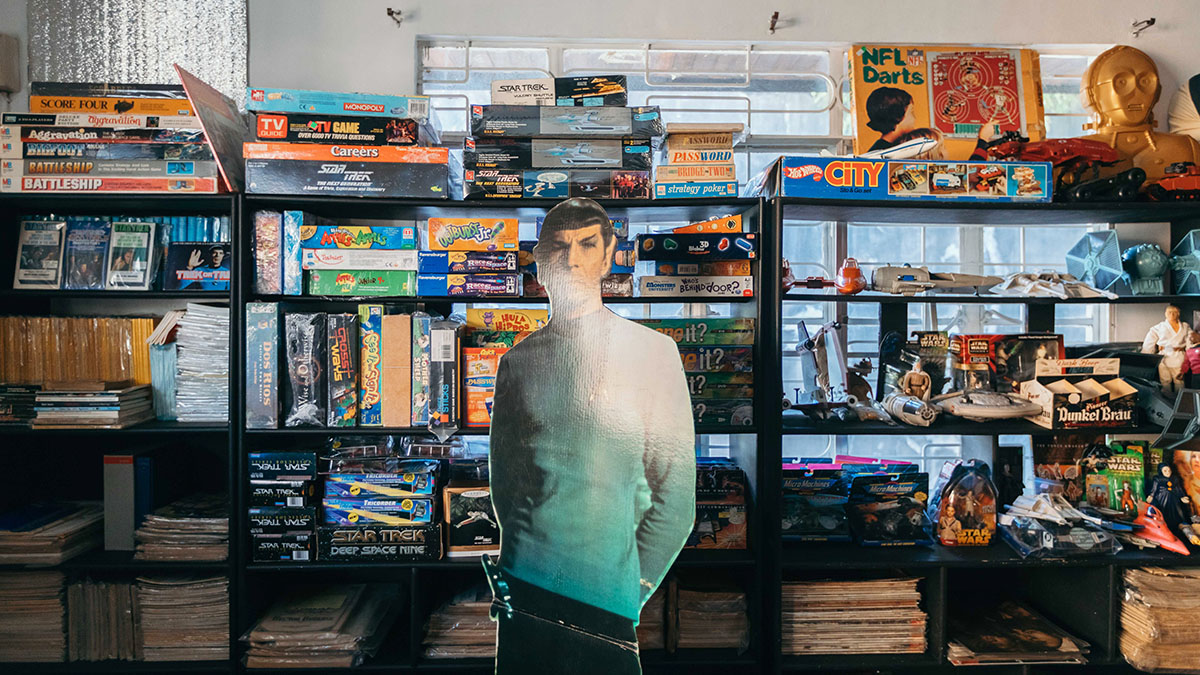 NORTHWEST ESTATE AND COLLECTIBLES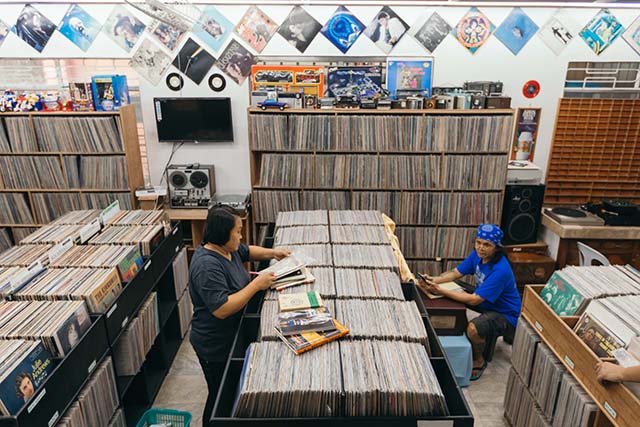 ADVERTISEMENT - CONTINUE READING BELOW
Northwest Estate and Collectibles (NEC) is the brainchild of Seattle-based Jong Canimo, who looks for vinyl records in the Seattle-Portland area, and sells them here. Vinyl records go for an average price of P500 but the rare ones can cost up to P5,000. Rick Olivares, consultant at NEC, shares three tips for shopping for vinyl records: browse before buying, learn how to control yourself (it is an expensive hobby), and know what you want. "Start from what you like, not what is popular," Rick says.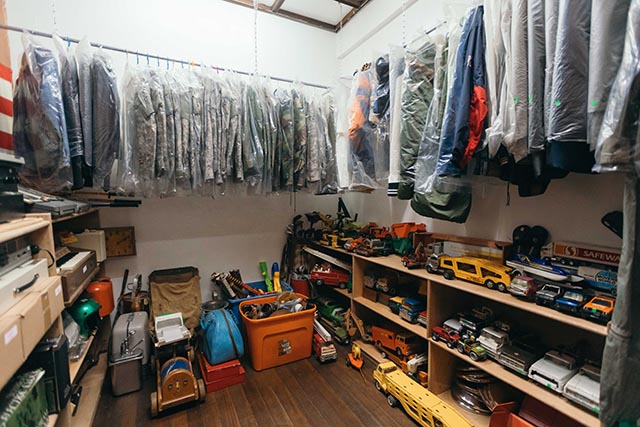 ADVERTISEMENT - CONTINUE READING BELOW
But it's not just music lovers which the store caters to; board and card games, books, and toys at reasonable price points. In case you find something you like but don't have enough cash on you, you can reserve it for a maximum of three days. You also get 10 percent off on your first transaction, and birthday celebrants for the month get 50 percent off. Watch out for sales where you can get up to 75 percent off the price tags.
Open from 9am To 8pm; 170 K-1st St., Kamuning, Quezon City, mobile 0905-315-9388, or follow them on their Facebook page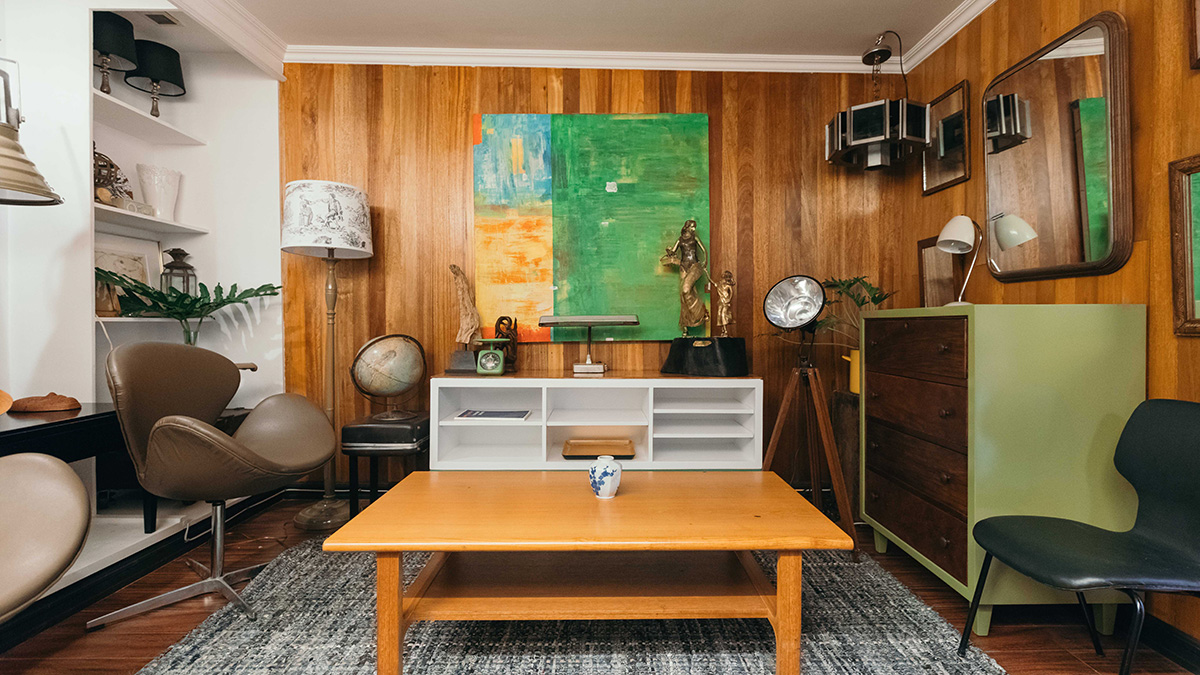 EMBRACE HOMESTORE CO.
Architect and decorator Allen Oblena gives rescued furniture a new lease on life, so don't be surprised if you see a surveyor's tripod turned into a floor lamp or a vintage electric fan that actually works. Old swivel chairs transformed into posh accent chairs are also a common sight.
ADVERTISEMENT - CONTINUE READING BELOW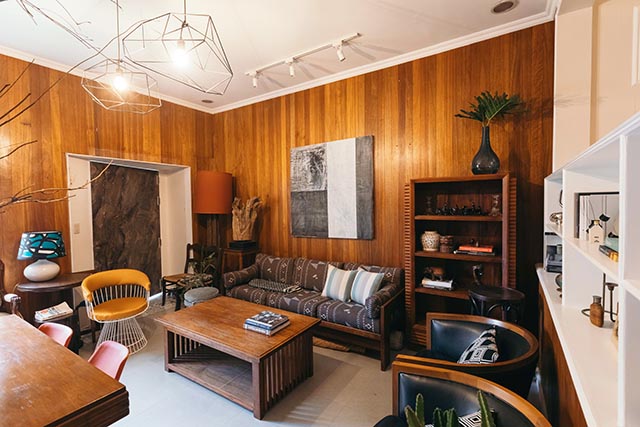 Allen is the type to look for materials where you least expect to find anything useful: houses being demolished and even the kariton (pushcart) of the neighborhood mangbobote (scavenger). Chairs are priced at P8,000 to P12,000, while a chest of drawers, shelves, and console tables (bestsellers especially if they are made of narra) can go from P15,000 to P22,000.
ADVERTISEMENT - CONTINUE READING BELOW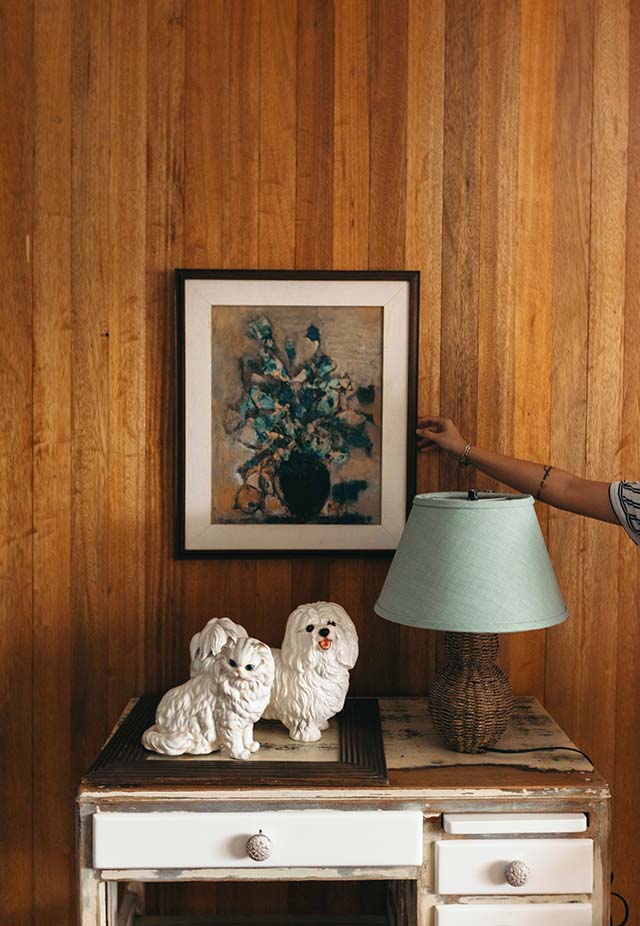 "Sometimes, right when I see an item, I already have an idea what to do with it," says Allen, whose other unique projects include a snare-drum-turned-side-table and old parquet flooring used as tabletop and cladding for cabinet doors.
Open Tuesdays, Fridays, Saturdays and Sundays, by appointment only; 39 K-2nd St., Kamuning, Quezon City; mobile 0917-805-3770. Cash payment and online bank payments are accepted. Delivery service available.
ADVERTISEMENT - CONTINUE READING BELOW
Photos by Jilson Tiu, pictorial direction and styling by Dagny Madamba