Shopping Guide
The Ito Kish Story Enters Another Season
His retail space offers a multi-sensory experience Photography: courtesy of Ito Kish
ITO KISH opened its showroom doors for Season Six of its collection of home furnishing and decor—a conglomeration of the creative's own designs and pieces he carefully curated from travels abroad.
Ito Kish is a storyteller. Of that, there is no doubt. It was plainly obvious as we saw him engage people—whether bosom friends or new acquaintances—in conversation about a myriad of topics without any uncomfortable silences during his recent showroom re-opening. But that's getting ahead of the story.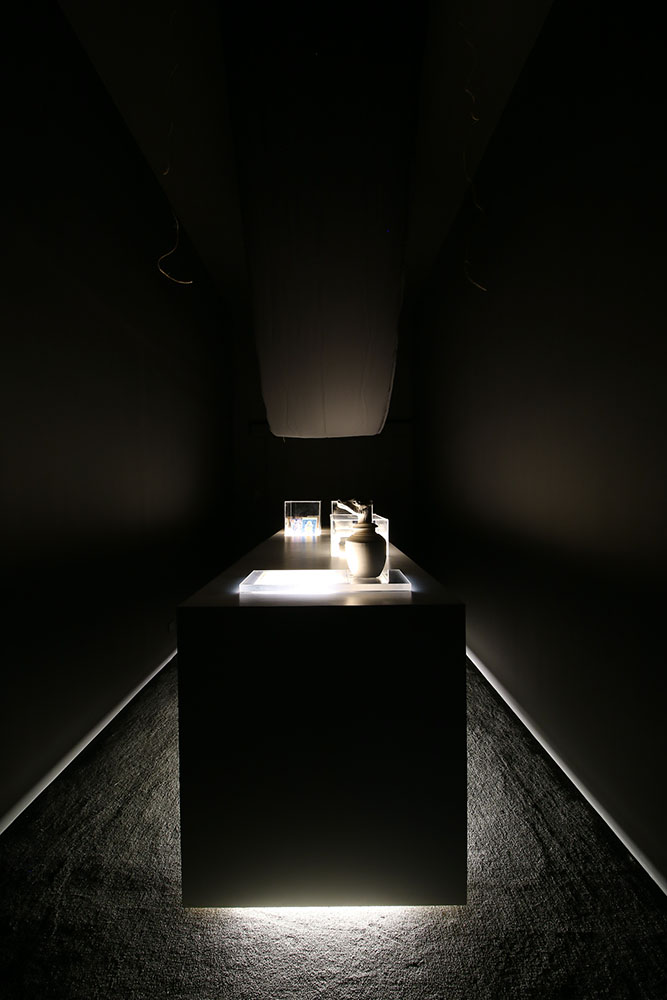 READ: Ito Kish: Weaving Filipino Stories with Design
So, there we were, outside a big warehouse in front of a black door with the words "How are you today?" We flung the door open, stepped inside, and found ourselves in something resembling a void. After our eyes adjusted to the darkness, we realized we were in a room akin to a museum. Our eyes were drawn to the middle where items from the Middle East encased in plexi-glass were under lights. Two thoughts crossed our minds: (1) Wow, all that's mesmerizing and (2) Is this it?!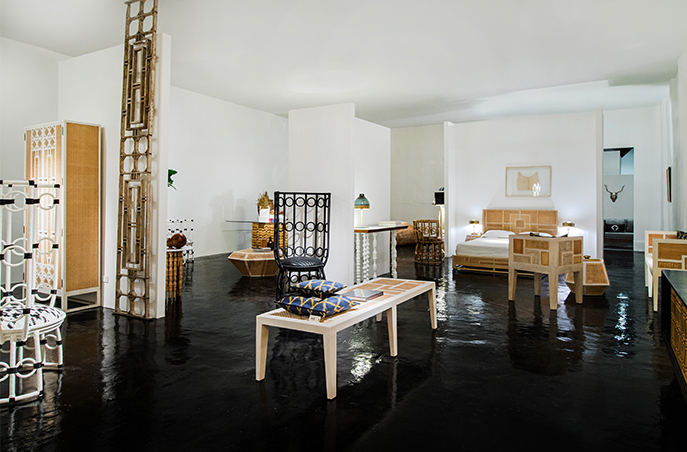 ADVERTISEMENT - CONTINUE READING BELOW
After reading the captions and fully appreciating the beautiful keepsakes from a different culture, we moved forward and a sliding door automatically opened for us—revealing a much larger space. It was a stark contrast to the room just behind us: white walls flooded with lights. We stepped into rooms with a combination of pieces—delineated as: Ito Kish Designs to the right and mid-century-inspired furniture and brutalist decor to the left.
Into the Mind of Ito
The original, award-winning Binhi collection welcomes visitors to the space of this acclaimed curator, collector, and designer. His different collections from throughout the years are set up to help you visualize how the elements can come together.
READ: RL Spotlight: Furniture Designer Ito Kish's Favorite Things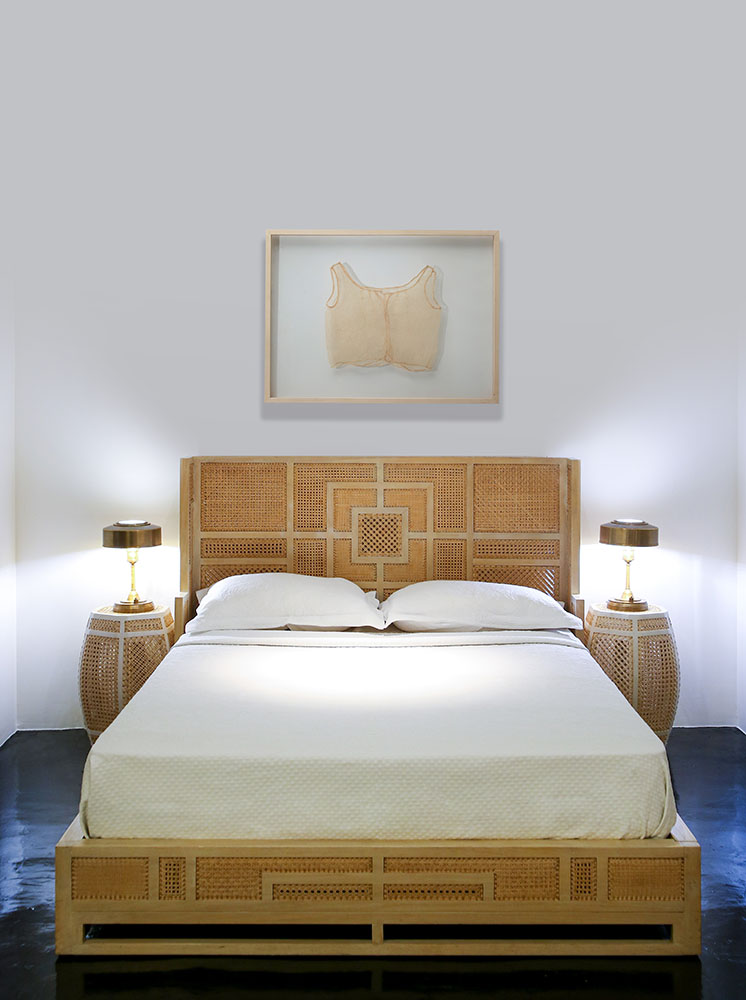 A centerpiece-worthy Gregoria seat (famously made of wooden balusters) with accents of woven pieces from across the Philippines—a collaboration with Filip+Inna. The homey Basilisa bed and accent tables showcasing different types of solihiya (woven rattan) accentuated with a pair of minimalist Lampara. An imposing Gregoria lounge beside a low-back Julia seat—both jet-black.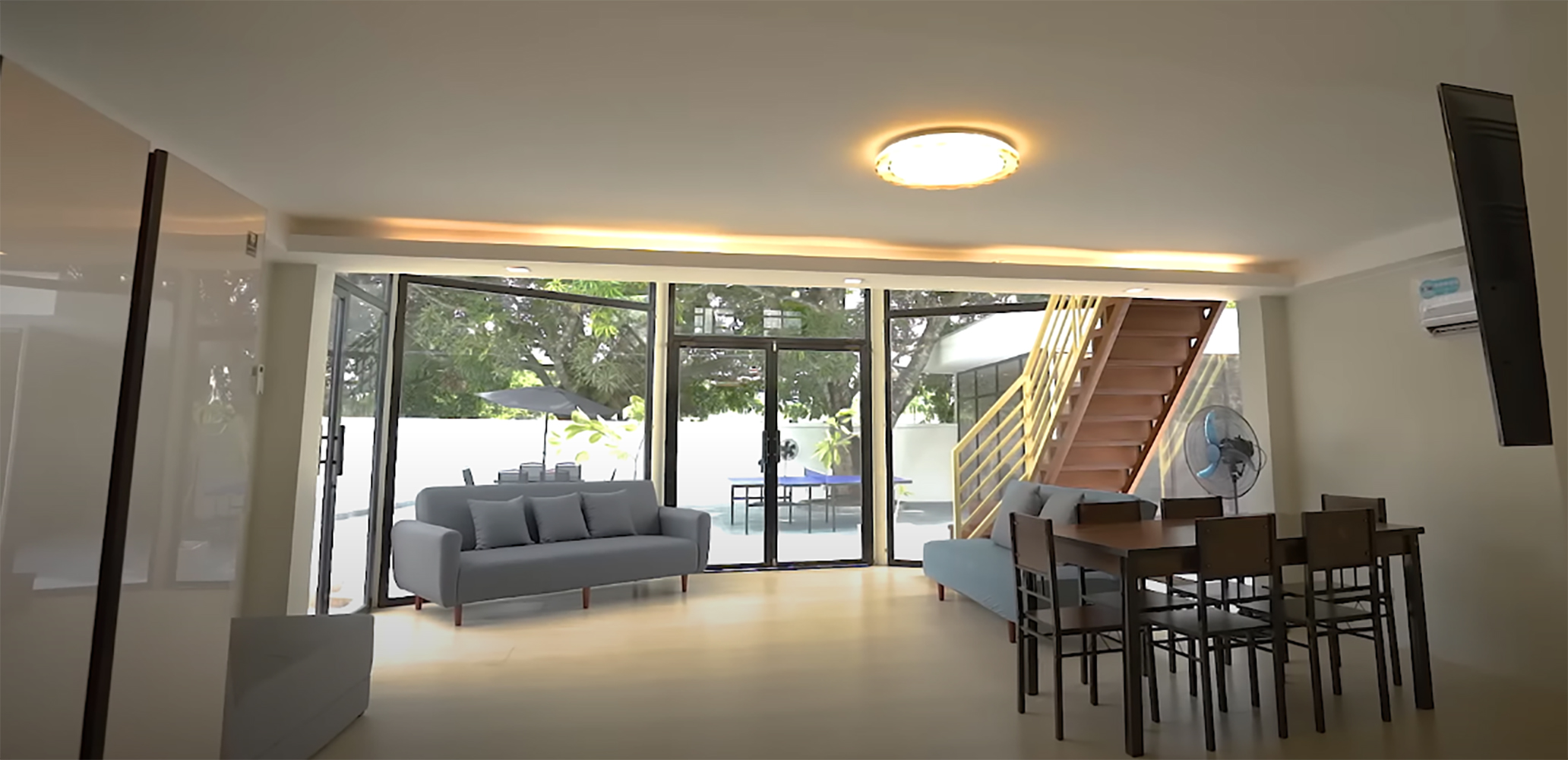 ADVERTISEMENT - CONTINUE READING BELOW
The complementarity of a stack of multi-colored Santamaria stool/storage—inspired by highland rice containers—flanked by a Pipit floor lamp (complete with a bird cutout) and a Gregoria lounge.
But, as we said, Ito is a storyteller. So against one wall, there is a gorgeous Basilisa armoire, featuring exceptional solihiya side-by-side with an intricate trellis that Ito salvaged from an old house in San Pablo, Laguna that served as inspiration for the design.
"Design is what makes me feel most alive!" Ito shares emphatically.
READ: The Favorite Furniture Stores of Manila's Most Discerning
Starting and restarting relative to a pandemic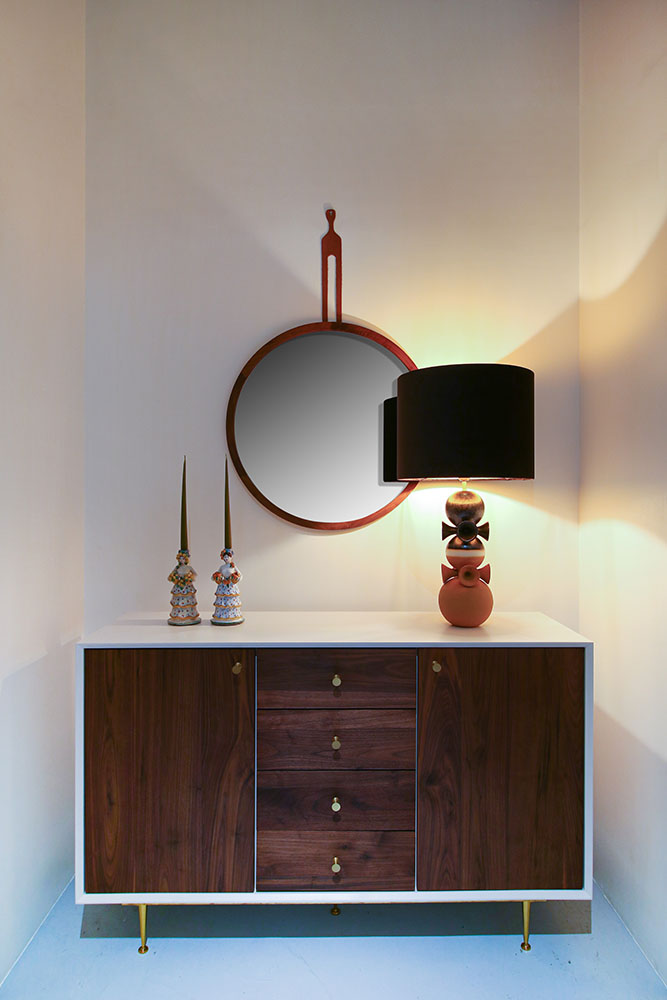 ADVERTISEMENT - CONTINUE READING BELOW
There are an infinite number of things in this world that COVID-19 disrupted. It was an unwelcome and, yes, unprecedented disruption, to be sure. Certainly not the kind of circumstances when big decisions are typically made. After close to 20 years, he decided to close his Ito Kish shop to concentrate on spending time with his dearest. His hiatus ended in 2020 and resulted in the expansion and opening of this warehouse as a retail space.
So there he was, with a warehouse full of beautiful things but unable to share them with the world. The decision to finally open to the public this July was made after careful consideration. Though things are not back to normal and, Ito admits, there is much uncertainty, he and his team decided to proceed because "How can you fully appreciate furniture without seeing, touching it?" We fully agree.
In Pinoys Ito trusts
Ito Kish Design produces pieces in collaboration with craftspeople, using Philippine materials and traditional techniques informed by a world-traveler aesthetic. This is in full display here. His most recent work, circa July 2022, is a Semana console: a harmony of marble, wood, and mother of pearl. An absolute attention-grabber, you must see it in person!
ADVERTISEMENT - CONTINUE READING BELOW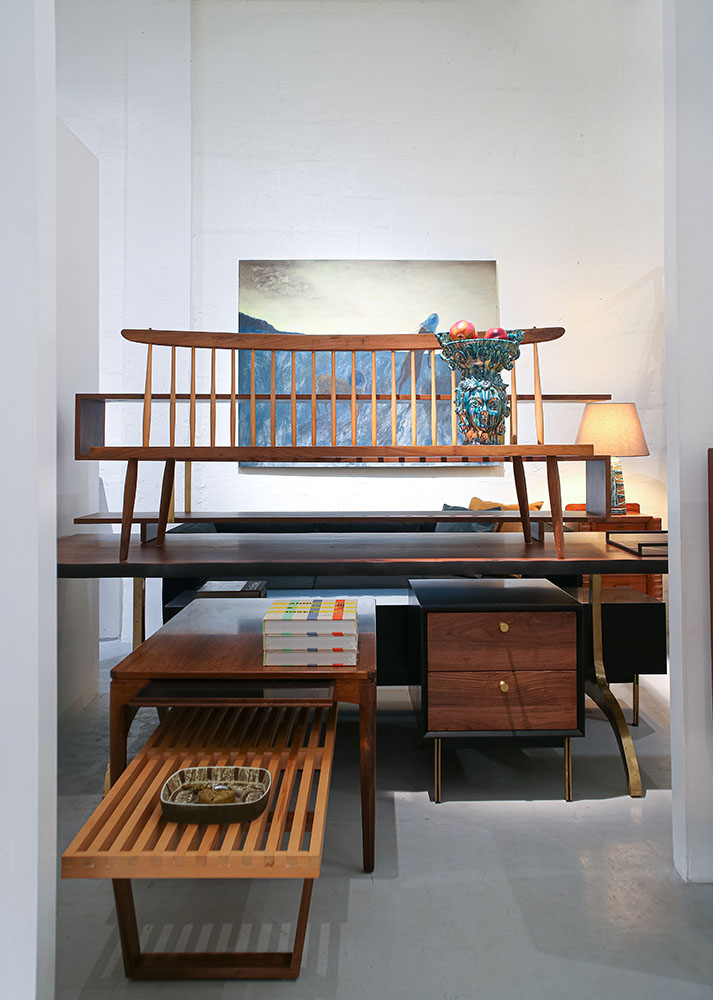 His output has stalled because, he says "There's no Manila FAME [or other opportunities to showcase my designs]!" But then there is this shop, and so we breathe a sigh of relief that there will be more Ito Kish creations informed by his sabbatical of sorts and many travels.
ADVERTISEMENT - CONTINUE READING BELOW
READ: A Designer's Abode Filled With Filipino Furniture And Accents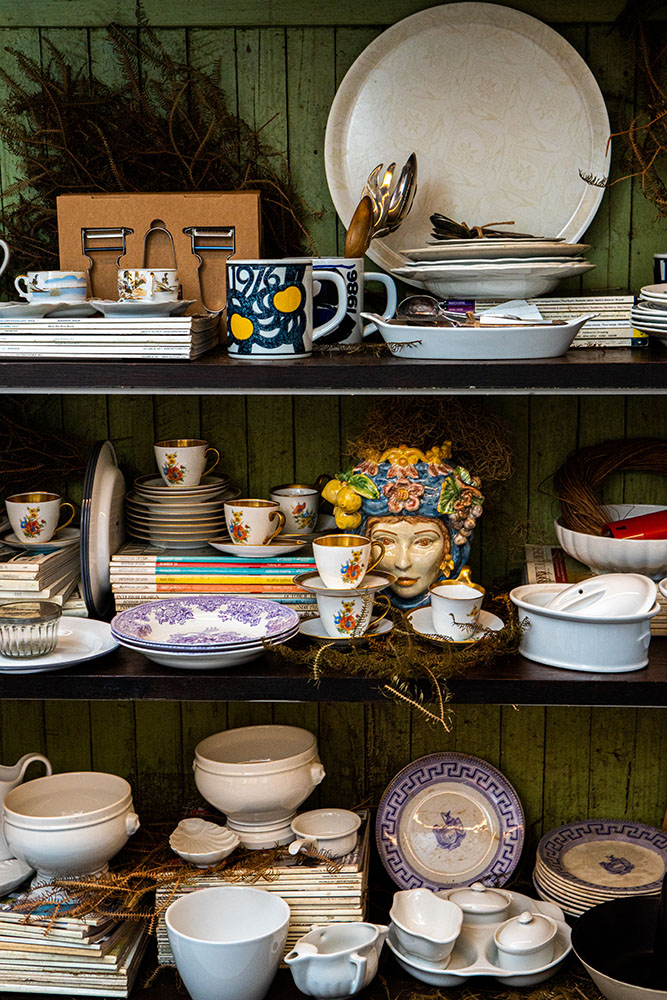 Further on, a long table is laden with finds from the Neighborhood—items only an astute traveler like Ito can spot. There you will find room accents from Tokyo (Japan), various woven kitchenware and metal items from Oman, and even gong sticks from Luang Prabang (Lao PDR). He has plans to go to Europe soon, and we can surely expect that, upon his return, there will be more conversation pieces that will be added to this collection.
ADVERTISEMENT - CONTINUE READING BELOW
Come into his parlor
Entering the space reserved for big and small items that Ito has collected from flea markets and buying trips abroad is like being in a more spacious, better-ventilated, and well-lit curio shop, the likes of which you will find along small alleys in Italy or France. There are the mid-century modern-inspired furniture pieces from Organic Modernism that are not only functional but pleasing to the eyes.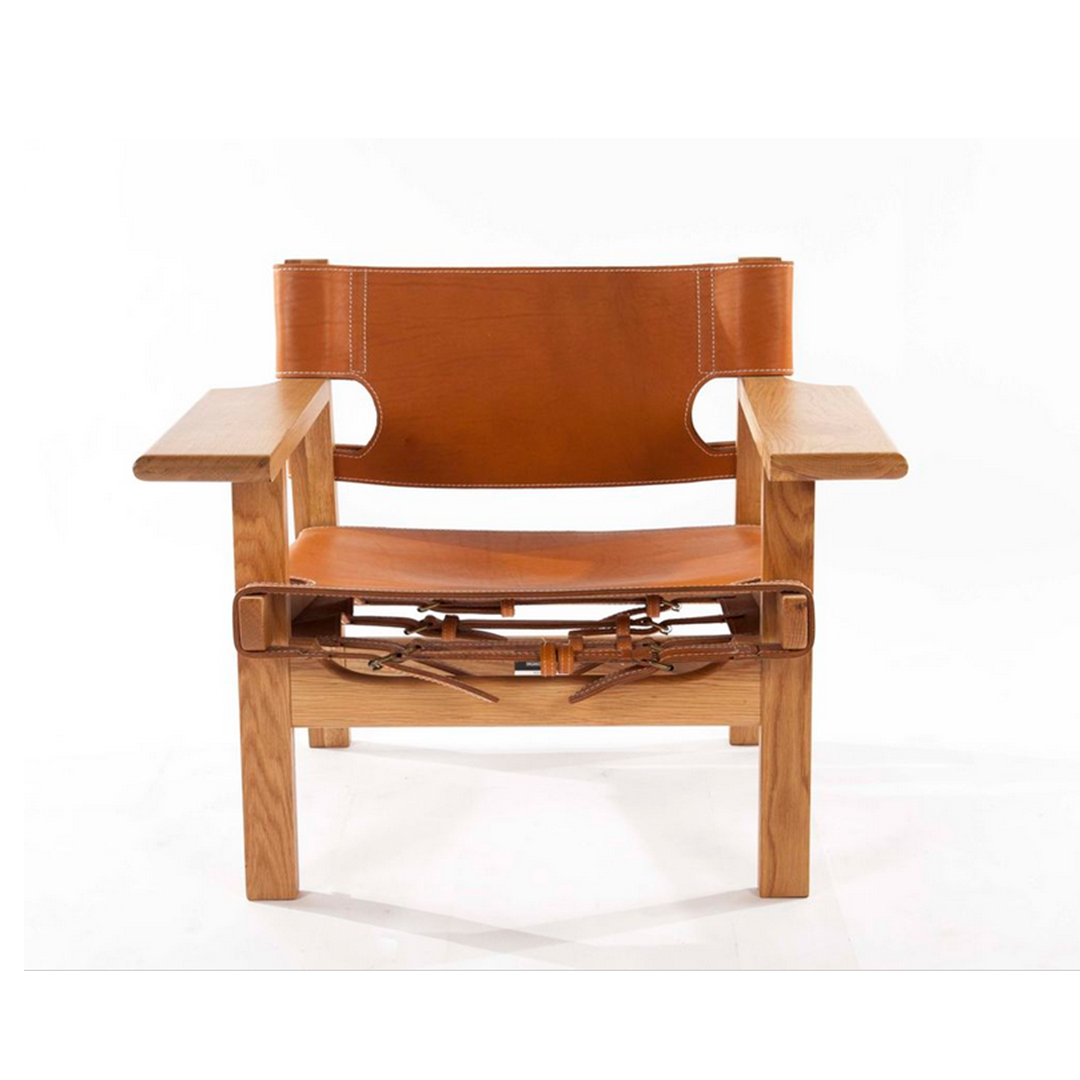 ADVERTISEMENT - CONTINUE READING BELOW
The belt lounge chair inspired by Borge Morgensen's Spanish chair had us salivating and we fought the urge to try it out! The unique grandfather clocks and different kinds of seating transported us not only to continents but also decades away. Also, there are cookbooks and art books (published by Phaidon, among others) that can feed hours of reading and conversation. By the way, don't get Ito started—or do!—on how he was able to find some gems from Scandinavia from mid-century furniture to earthenware bowls.
READ: 6 Easy Ways To Achieve Modern Filipino Style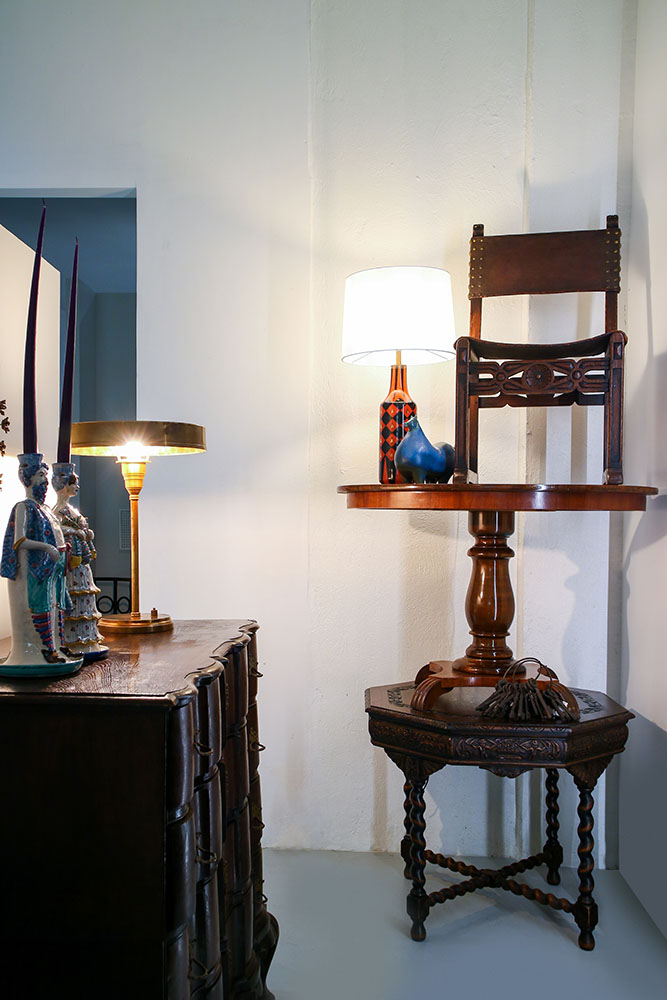 ADVERTISEMENT - CONTINUE READING BELOW
Each piece has a story. There's Ito's story and then, when you take it home, it may hold a story for you, too.
Overall, the high-art of the foyer, the drama of the entry door, the layout and design covering more than 200 square meters, all make it clear that artistry permeates the entire retail space.
Ito Kish is an artist, through and through. And his masterpieces are on display for full appreciation at his showroom in J.P. Rizal in Makati City from Thursdays to Saturdays, 11:00 am to 5:00 pm. You can make an appointment through [email protected] and +63 917-182-0306.
More on Realliving.com.ph
Load More Stories