Shopping Guide
8 Stylish Food Gifts You Don't Need to Wrap
This holiday season, give your loved ones gifts that are not only thoughtful, but also beautiful Photography: Manila Cookie Story Facebook page (Main Photo)
The Christmas season is fast approaching, and while you may already be anticipating the time you'll get to spend with your loved ones, you may also be stressing out over the perfect gifts to give them, without resorting to the cliché options.
No need to stress—we've rounded up different ideas for presents that may be unconventional, but will surely show your family and friends your love. A bonus to these options: They all come in stylish packaging, so no need to spend on a bunch of wrapping paper!
Artisan chocolates from Theo & Philo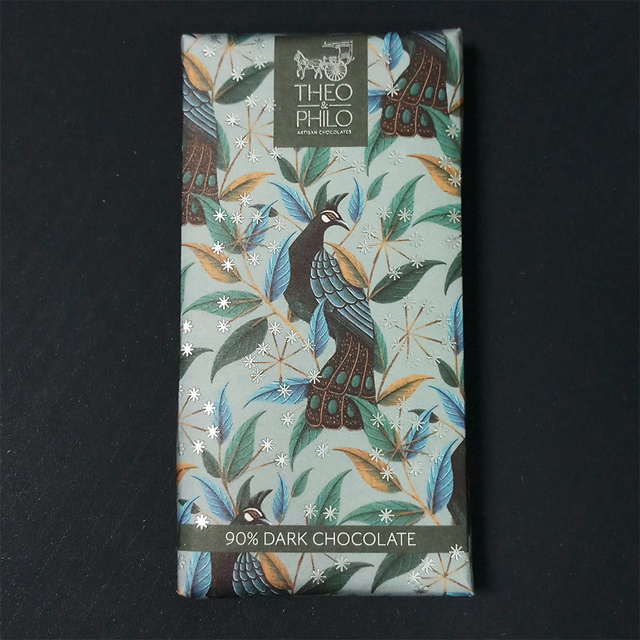 Theo & Philo, which takes its name from the scientific name of the cacao tree (Theobroma cacao) and from the Greek word for "love" (philos), is known for their artisan chocolate products, which are created using high-quality ingredients and meticulous craftsmanship. Aside from delectable chocolate bars, they also offer different products, such as spreads and gift sets, all encased in wrapper that are just as stunning.
Visit Theo & Philo on Facebook, Instagram, and on their official website.
Delectable sweets from Risa Chocolates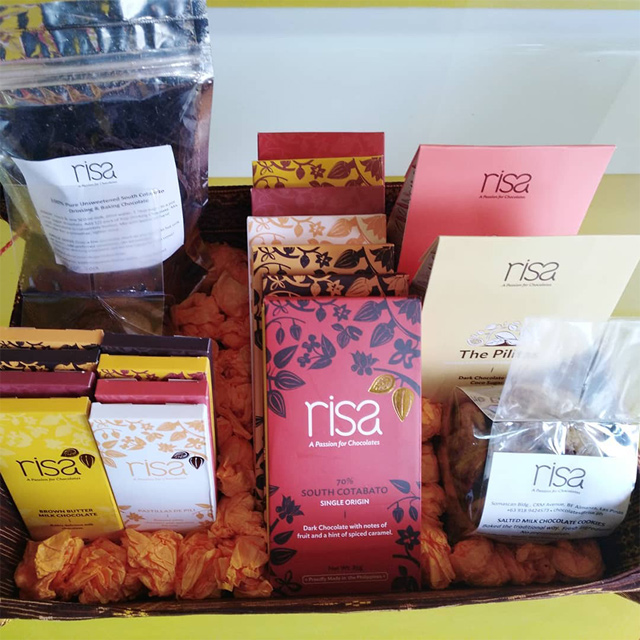 From bars and barks to pralines and truffles, Risa Chocolates' products are bound to be a haven for all chocoholics out there. These chocolates are handcrafted using only the finest ingredients, including nuts, chili, and chai, to create unconventional yet equally sumptuous flavors. They come in beautifully designed packaging as well, so even if you don't get to wrap them, they'll still look like great gifts!
Visit Risa Chocolates on Facebook, Instagram, Twitter, and on their official website.
Pinoy-made baked goodies from Manila Cookie Story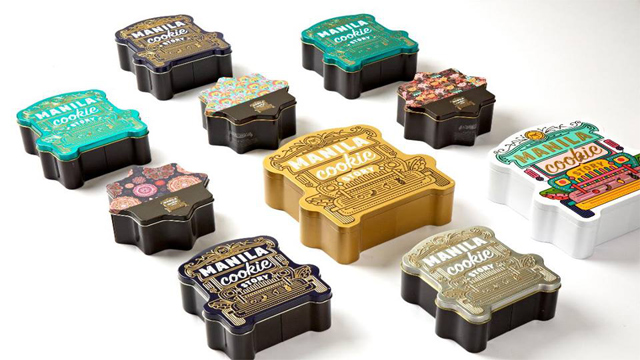 Looking for the perfect gift for your cookie-loving relative or friend? Manila Cookie Story has got you covered. Their cookies come in the shape of the eight-rayed sun on the Philippine flag, and in a variety of flavors. They also have a Pasalubong collection, which consist of cookies encased in artistic containers: cans and boxes bearing the likeness of the Pinoy jeepney for the Jeepney collection; cardboard boxes featuring tribal patterns for the Weaving Pattern collection; and containers designed in prints inspired by various Pinoy fiestas for the Festival collection.
ADVERTISEMENT - CONTINUE READING BELOW
Visit Manila Cookie Story on Facebook, Instagram, and on their official website.
Cookie products from CookieBar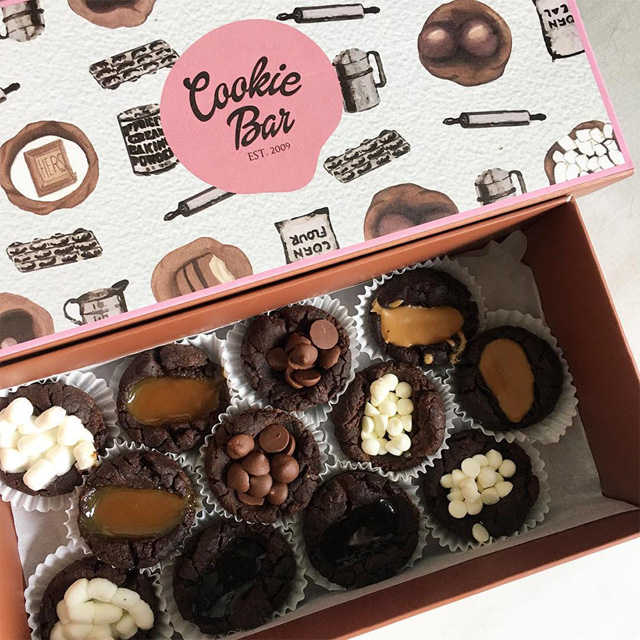 Here's another one for everyone with a sweet tooth. Christmas is the perfect season to eat to your heart's desire, so why not finish off your meal with some pastries from CookieBar? This bakeshop is well-known for its innovative takes on the traditional chocolate chip cookie, which include their Cookie Cup and Cookie Cake. You can also go for other varieties like Ferrero-Nutella Cookies and Oatmeal Cookies. Your friends (and your tastebuds) will thank you for this delicious treat!
Visit CookieBar on Facebook, Instagram, Twitter, and on their official website.
Rich rum from Don Papa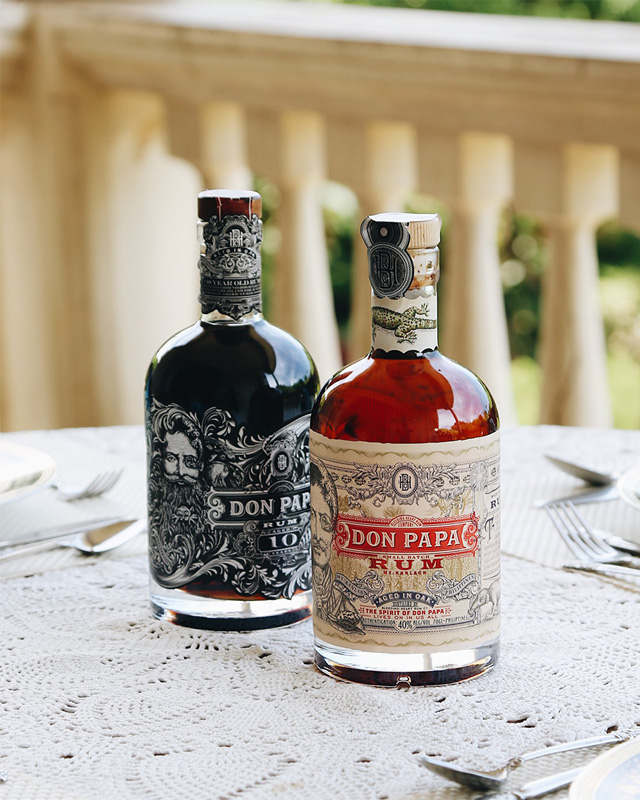 Give your relatives, friends, or boss something to relax over with a bottle of Don Papa Rum. These rich rums are created right in the foothills of Mt. Kanlaon in the province of Negros, and perfectly embody the spirit of the Sugarlandia. Don Papa offers three flavors of rum, namely honey, vanilla, and candied fruits, and each bottle comes in an interesting and intricately-illustrated label design. The rum also launches its own art competition every year. 
Visit Don Papa Rum on Facebook, Instagram, and on their official website.
A Pinoy take on limoncello from Destileria Limtuaco & Co., Inc.
Another great present for wine lovers out there is Manille Liqueur De Calamansi from the distillery of Destileria Limtuaco & Co., Inc., a wine which captures the essence of calamansi and translates it into a fresh and zesty alcoholic drink with a vodka base. Made from calamansi from all the way in the farms of Mindoro, this distinctly Filipino take on the Italian limoncello is guaranteed to give refreshment to anyone who drinks it. Manille comes in its own vintage-style metal canister. 
ADVERTISEMENT - CONTINUE READING BELOW
Visit Destileria Limtuaco & Co., Inc. on their official website.
Fresh empanadas from Mama Empanada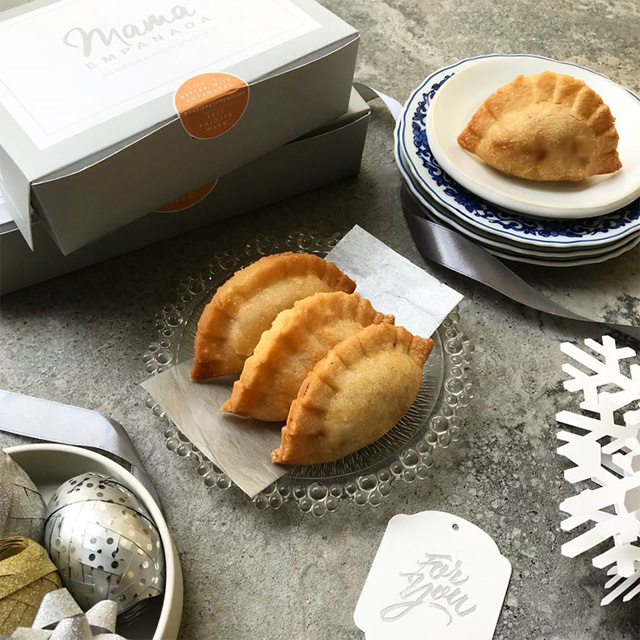 If you want to give your relatives a different kind of gift this year, you may want to check out Mama Empanada, which offers empanadas based on an original family recipe. Trina Tiutan Cancio, who heads Mama Empanada, creates her empanadas as a tribute to her mother and grandmother, who had founded Red Ribbon Bakeshop together several years ago. These pastries may be small, but they pack a lot of flavour as well as heart, and come in the most stylish minimalist packaging.
Visit Mama Empanada on Facebook and Instagram.
Graze boxes from Aperitif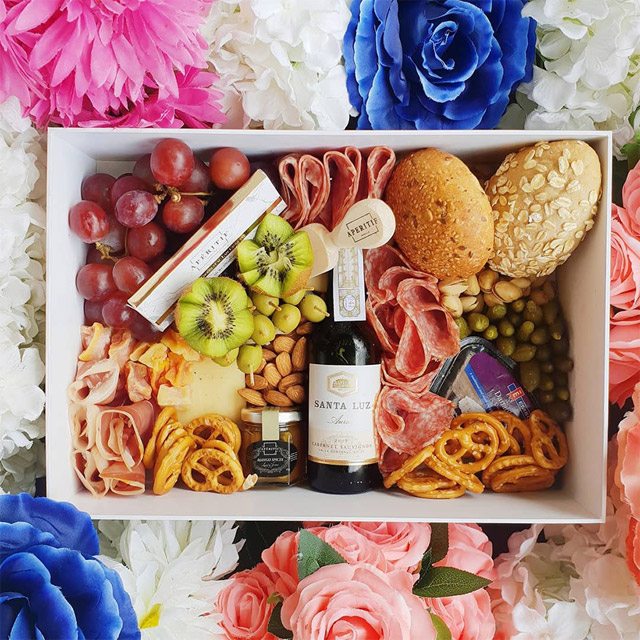 Perfect both for gifts and for sharing with the family, Aperitif's well-curated graze boxes will add sophistication and class to any party, and how the food is arranged in the box is art itself. These graze boxes contain cheeses, cold cuts, and wine, but depending on your taste or on that of the recipient of your gift, you can have the boxes contents changed into pastries or even a customized cake. The graze boxes can also come in boards or platters to cater to larger gatherings.
Visit Aperitif on Facebook, Instagram, and on their official website.
More on Realliving.com.ph
Load More Stories
---