Shopping Guide
LOOK: 5 Wonderful Things You Can Buy To Help Women
Celebrate International Women's Day by paying a visit to the GREAT Women showroom and café—a place that sells lovely products that are made by women from groups that benefit women. It's a win-win situation! Original Article: Kamila Garcia Photography: Courtesy of GREAT Women (main photos)
With March 8, 2017 being celebrated as International Women's Day, the GREAT Women Showroom and Café in Makati City seems to be the right place to celebrate this day of empowering women and building a more inclusive, gender-equal world.
Open since mid-2016, this showroom and café in Makati City is very timely in becoming the hub for advocacies that support the economic empowerment of women. This private enterprise ("GREAT" is an acronym for "Gender Responsive Economic Action for the Transformation of Women") has been discreetly but successfully promoting the growth of women-led businesses and women-made products.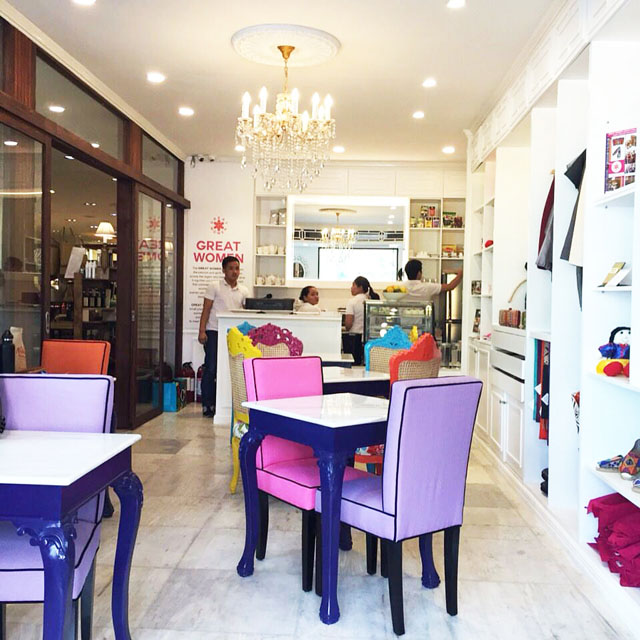 The showroom of GREAT Women functions as a collaborative design laboratory wherein different designers such as celebrated fashion designer Happy Andrada, jewelry designer Wynn Wynn Ong, and artist (and lead curator of the showroom) Jeannie Javelosa work with textiles and components created by indigenous cultural communities and women's livelihood programs. The end results are beautiful and unique products that run the gamut from barong-inspired apparel embroidered with contemporary patterns in Lumban, Laguna, to bags and accessories woven by the women inmates at the Davao City Correctional.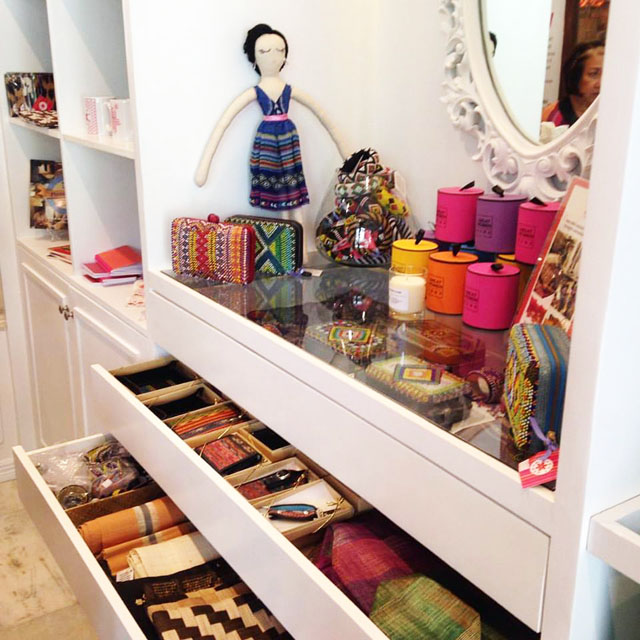 Here are some must-have, proudly Filipino items that'll make you feel good, not only because you've bought a beautiful and totally unique product, but because you'll help out the wonderful women who've made them:
Unique Filipino Home Items
Many of the home items use traditional Filipino weaves such as these patadyong coasters/drink covers with beaded charms. Other home items include indigenous woven pillowcases, hand-poured coconut wax candles, mugs, and tissue paper holders made out of Yakan cloth.
Intricate (and meaningful) Bagobo beadwork
These colorful beaded clutches, minaudieres, and espadrilles are popular items in the store. The women of Bagobo Tagabawa intricately bead each piece, and the patterns that the beadworks portray are prayers that represent love, health, and prosperity.
Weaves you can order through their swatch book
You can gain access to different types and styles of traditional weaving made by different indigenous groups (from Ifugao to Yakan) by browsing through the showroom's handy swatch book. This is a service many Filipino designers have been waiting for!
These textiles are versatile in their use, be it for fashion and upholstery, and color ways can be customized to your liking. (But there are many other woven products—like these Yakan weave doggies—if you don't want to DIY it)
Products from livelihood programs
The GREAT Women brand not only works with cultural groups, but also with other programs that benefit the economic and emotional wellbeing of women. Here, you can find upcycled bags made by women inmates, as well as crocheted, knitted, and woven items done well by the programs of Gawad Kalinga and urban poor communities in Payatas, such as these delightful angel keychains.
Yummy food and drinks—made by women, as well!
Order delicious sandwiches and pastries from the café and pair them with coffee or juice during your happy-shopping time. Even the pastries are from women who have a startup business, so ordering a delightful macaron or two will support them, as well!
In celebration of International Women's Day on March 8, 2017, this Wednesday, Citibank will be hosting the first GREAT Women Bazaar at their corporate premises at the G/F Citibank Tower, 8741 Paseo de Roxas, Makati City, where the advocacy-driven brand will be showcasing their specially produced items. Retail partners include Lanai, Rustan's Makati, and Tesoro's. Visit the showroom and café at G/F Tesoro's Bldg., 1016 A. Arnaiz Ave., Makati City, tel. (02) 772-2433, or go to their official website, or Facebook page.
PHOTOS Courtesy of GREAT Women, Kamila Garcia (weaves) and the GREAT Women Facebook page (interiors)
More on Realliving.com.ph
LOOK: Cool, Rustic Gift Ideas From Urban Abode
6 Must-See Pieces at the Habi Market Fair
4 Home Finds at Kultura's Naturally Pinoy Health & Beauty Fair
Load More Stories
---