Shopping Guide
Here's A Dangwa Flowers Price List For 2017
This latest, complete guide to Dangwa flower shopping for Undas and beyond has floral deals for as low as P50 Photography: Jilson Tiu Pictorial Direction: Dagny Madamba
All Saints' Day is just around the corner, with everyone getting ready for their annual trek to the cemeteries. Candles and flowers are must-haves during the season, but before you pop a cool thousand or more for a floral arrangement in a mall, you might want to explore Dangwa first (especially if you have a lot of deceased relatives to visit).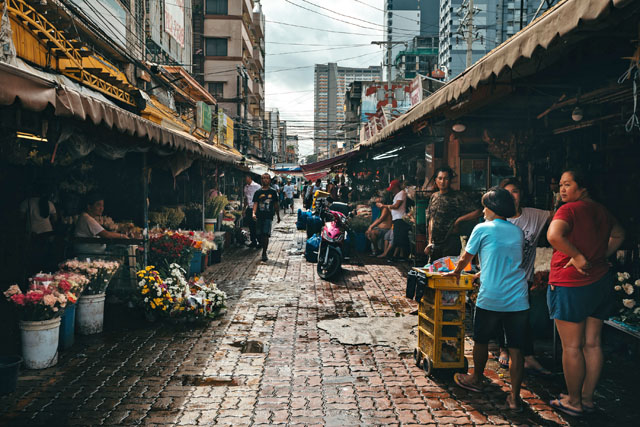 ADVERTISEMENT - CONTINUE READING BELOW
Seasoned florists, stylists, and designers all know that Dangwa is the place to go to for the freshest blooms at the best prices. Located in Sampaloc, in downtown Manila, Dangwa is named after the Dangwa Tranco bus station in the area. It became the main flower market in Metro Manila after buses from Benguet unloaded their blooms here.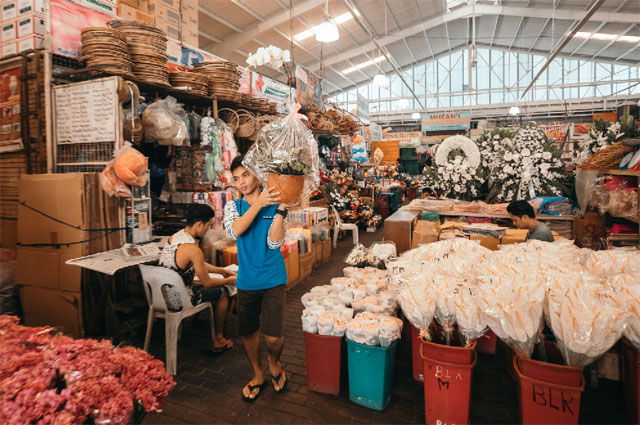 ADVERTISEMENT - CONTINUE READING BELOW
The main selling artery of Dangwa is Dos Castillas Street, and the flower stalls spill over to the other streets that branch out of it, such as Dimasalang, Laong Laan, and Maria Clara. You can really get the best deals in the area, and going there is an experience in itself, especially when you are faced with thousands of fresh blooms. Here are a few tips:
Arranged flower bouquets vary on the flowers used, and go for as low as P300 with carnations, P400 with gerberas, and P600 with stargazer lilies.
If you want to go local, Filipino orchids cost P450 to P700 per bunch.
To add a fresh scent to your arrangements, add eucalyptus sprigs, which cost P250 a bunch (Holland), and P150 (local).
Don't forget to buy your florist's foam, which costs P130 for five pieces, or P30 apiece.
It's technically a palengke, so dress simply, and wear comfortable shoes that can take a beating.
Parking is a challenge, but you can park on one of the side streets branching from Dos Castillas. The area tends to get more chaotic as All Saints' Day approaches, so go early in the morning (experienced buyers shop in the evening, during the bagsakan and trading at midnight).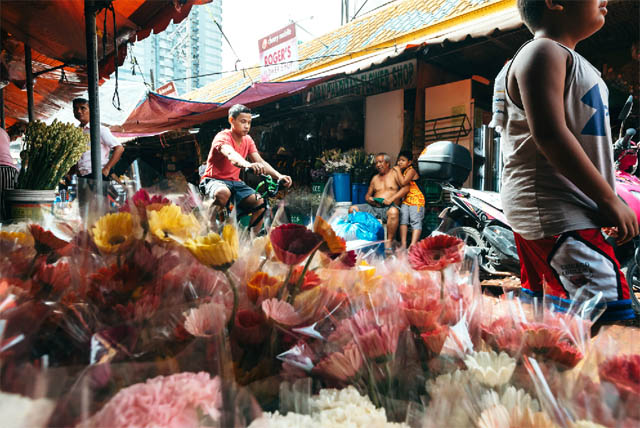 ADVERTISEMENT - CONTINUE READING BELOW
Real Living did the legwork for you, and we listed down the prices of the most popular flowers and foliage sourced along Dos Castillas Street. NOTE: prices stated here are from October 19, 2017; prices vary and may increase per store and seasonal demand. 
Mums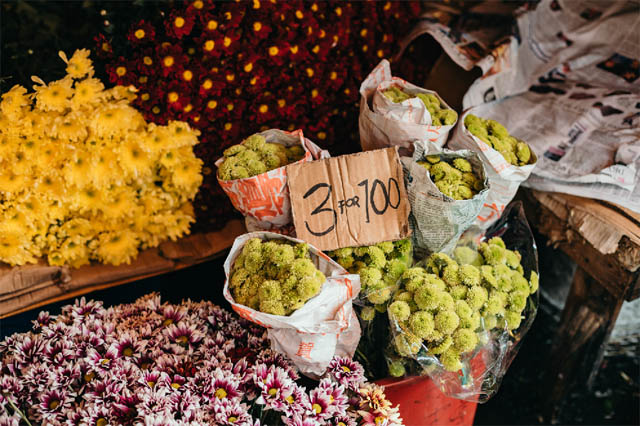 P150 to P170 per big bunch. These are the most affordable of blooms there, and button mums can go as low as three for P100 for small bunches.
ADVERTISEMENT - CONTINUE READING BELOW
Statice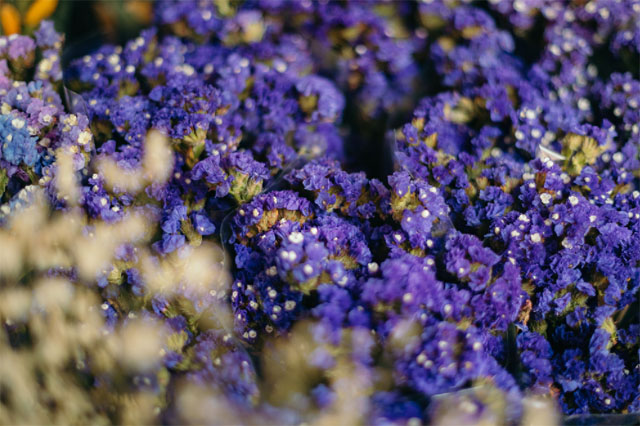 P100 per bundle. These miniature flowers are a popular choice during undas, as the blooms last long and even when they're dried up, they still maintain the purple or white color.
Gerbera daisies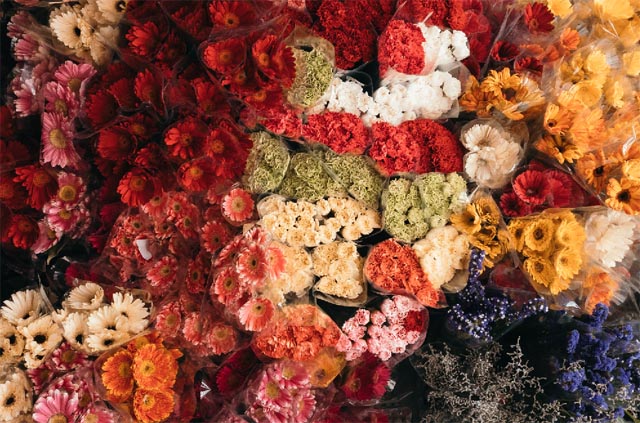 ADVERTISEMENT - CONTINUE READING BELOW
P170 per 10 pieces. If you want a very colorful arrangement, gerberas are the perfect choice as these daisies come in bright red, orange, yellow, and even purple.
Snapdragon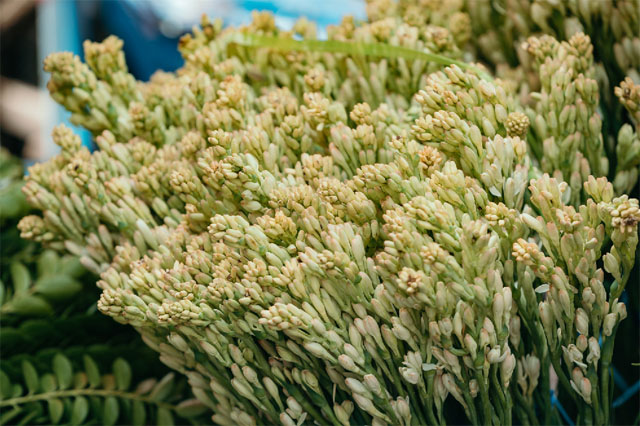 P100 per bunch. These elegant, long-stemmed flowers look beautiful in a simple arrangement in a tall, clear vase.
Rice Flower and Misty Yellow
ADVERTISEMENT - CONTINUE READING BELOW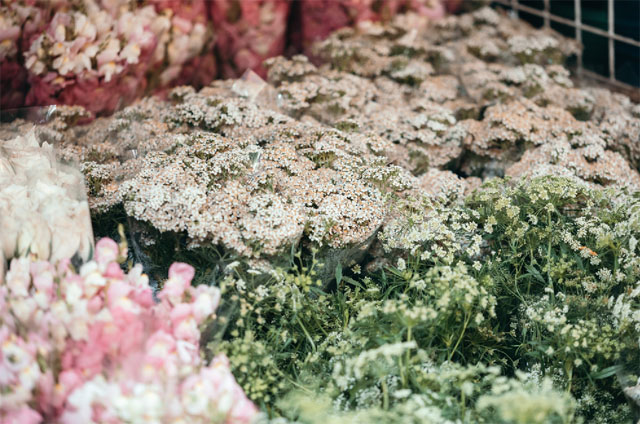 P50 per bundle. These tiny blooms are used as fillers, but if you're on a tight budget, rice flowers are lovely on their own.
Carnations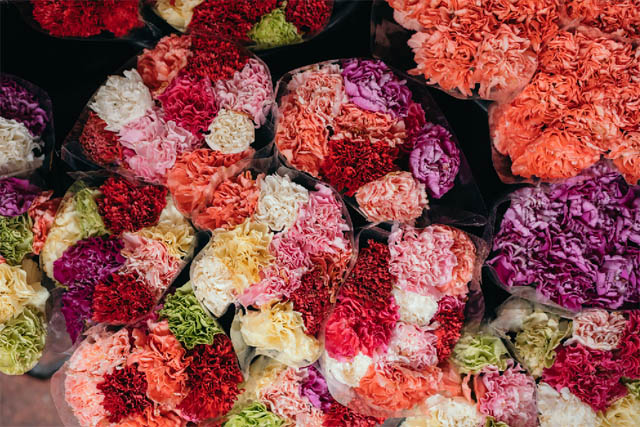 ADVERTISEMENT - CONTINUE READING BELOW
P170 per dozen. Exuberantly hued and frilly carnations come in all colors, from white and salmon to blood red and jewel purple.
Sunlight Mums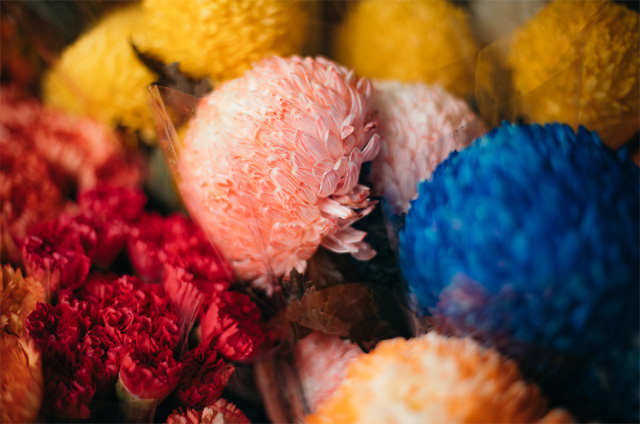 P180 for yellow, P280 for colored. These stunning flowers will look beautiful—by themselves—in a simple, tall vase.
Roses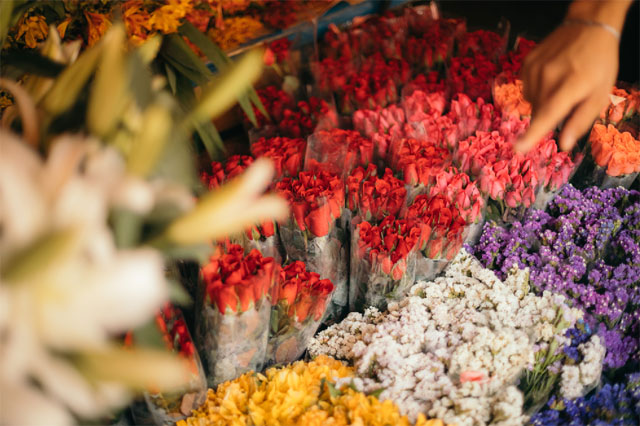 ADVERTISEMENT - CONTINUE READING BELOW
P170 per dozen. White roses make for a lovely All Saints' Day arrangement; but you can also buy a separate red bunch for your hubby.
Queen Anne and berries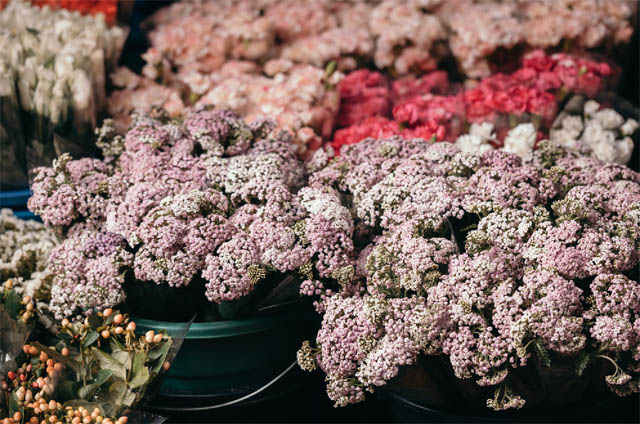 P100 per bundle (Queen Anne flowers), P50 per bundle (berries). After Undas, go back to get these flowers for Victorian-style arrangements at home. 
ADVERTISEMENT - CONTINUE READING BELOW
Achuete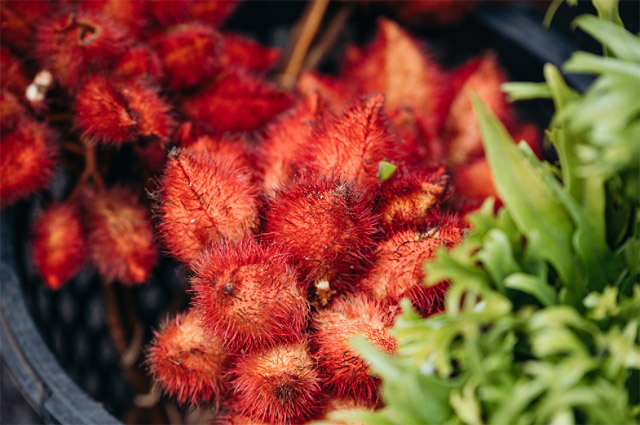 P25 per bundle. Better known as the seed that colors your kare-kare, achuete seed pods make for beautiful fillers for bouquets, and look sophisticated in a terracotta vase, by themselves. 
Echeveria (or rose succulents)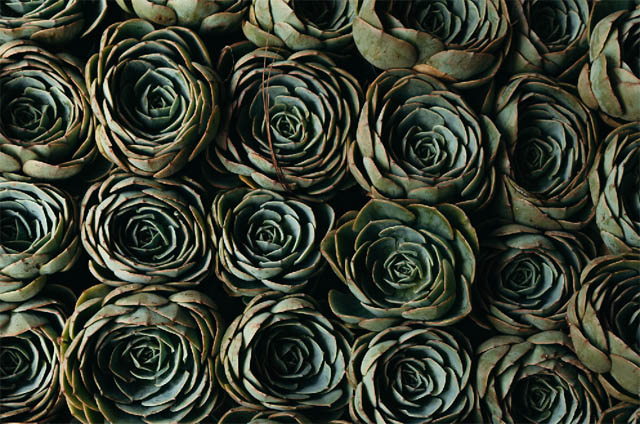 ADVERTISEMENT - CONTINUE READING BELOW
P25 per piece. These are added to big bouquets and sophisticated arrangements, but if your echeveria has roots, you can take it home and pot it.
Miniature Cacti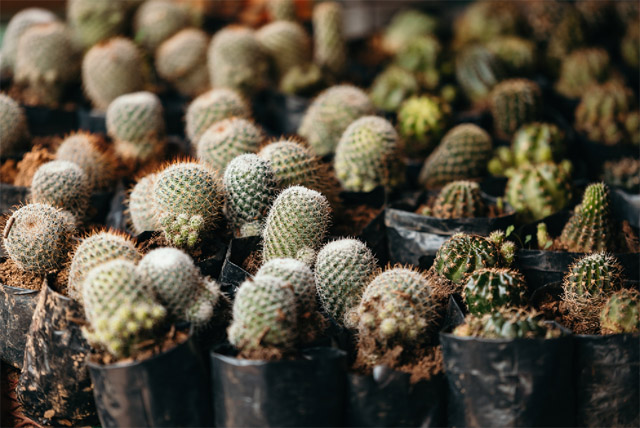 Three for P100. Not really used in undas, but these are perfect for starting that DIY terrarium at home.
ADVERTISEMENT - CONTINUE READING BELOW
Wooden flower stands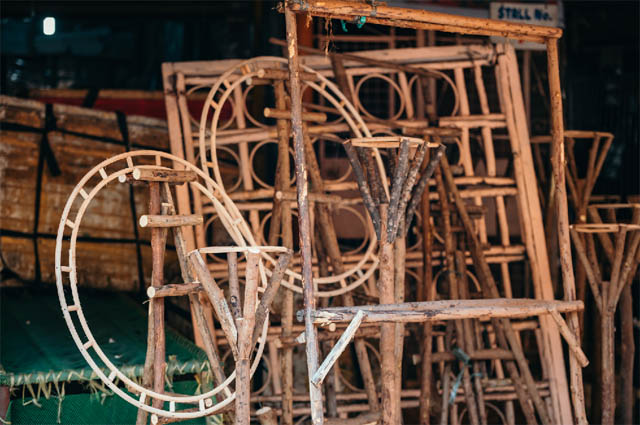 P100 to P260. These can be used for larger arrangements. It's advisable and more convenient to ask the flower shop to arrange these for you.
Wreaths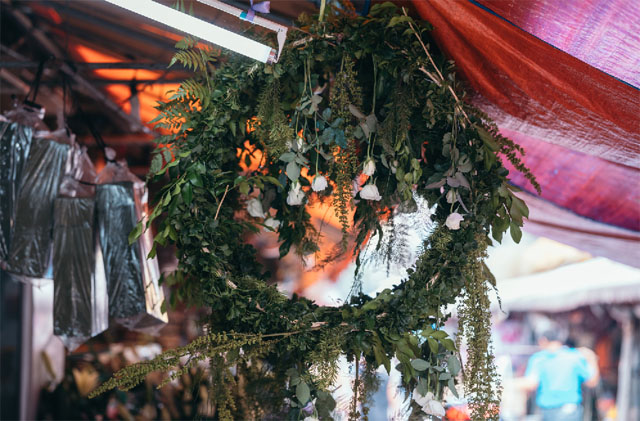 ADVERTISEMENT - CONTINUE READING BELOW
The prices vary per design, P80 to P180 and more. The wreaths are meant for undas, funerals, or dedications, but the sparse ones will look beautiful as a dried arrangement in a country-style home. 
Assorted foliage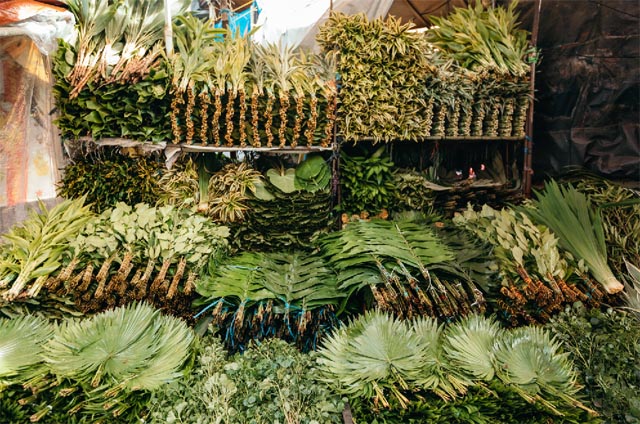 Papua, white corn, rosal, anahaw, fern, tea leaves, fishtail, Formosa, fortune, etc. are used as fillers for floral arrangements. Prices vary from as low as P8 to as high as P90 per bundle
ADVERTISEMENT - CONTINUE READING BELOW
Selloum leaves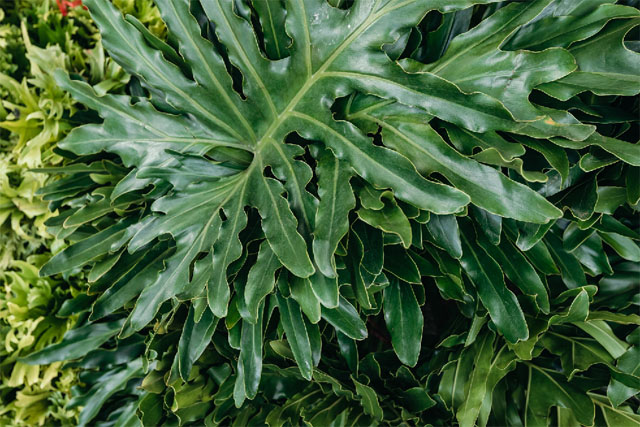 P40 (bundle of small leaves), P100 (bundle of large leaves). These architectural-looking leaves are the favorites of interior designers—they look beautiful solo in tall vases.
Native grasses and foxtails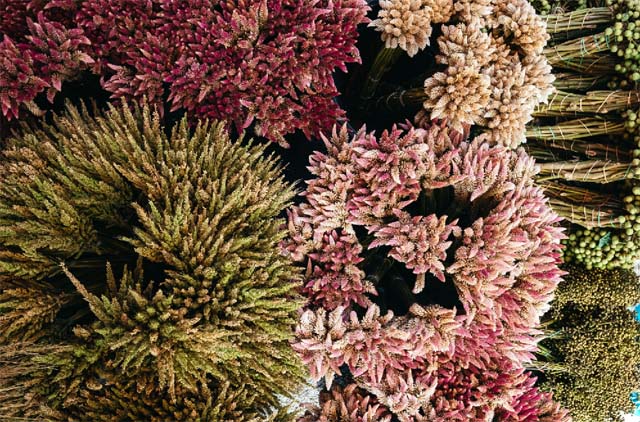 ADVERTISEMENT - CONTINUE READING BELOW
Three for P100. Another option if you're on a budget—you can use these grass and foxtail fillers to create a sculptural arrangement.
Research by Dagny Madamba; additional info from "Flower Power" by Gwyn Guanzon in the June 2004 issue of Real Living magazine; all prices quoted here may change and vary per store and seasonal demand.
More on Realliving.com.ph
Load More Stories
---