Shopping Guide
This Online Store Creates Customized Furniture Pieces to Help its Workers
To ride out the pandemic, Furnish Manila started creating rustic plant furniture items and home office essentials Photography: Courtesy of Furnish Manila
In the blink of an eye, seven months have passed since we started living under quarantine. While in one way or another, we've found a way to adapt to the new normal, several businesses are still trying to stay afloat. It's no secret that small businesses have taken a hit this year, with many owners deciding to close up shop in the hope of things getting better next year.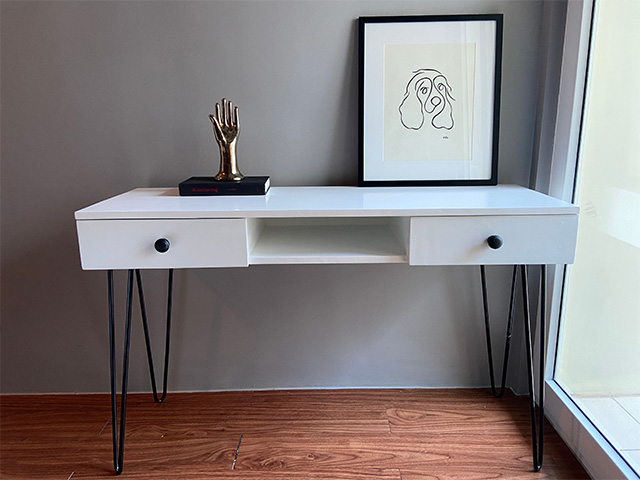 ADVERTISEMENT - CONTINUE READING BELOW
Furnish Manila, an online store offering simple home décor and furniture pieces, is one of the many who were motivated to recalibrate operations to suit the challenging times. What started out as an extra side hustle became something more to the team behind it—especially for the skilled workers who serve as its backbone.
CONTINUE READING BELOW
Recommended Videos
Humble beginnings
Furnish Manila was born out of the desire to provide a continuous source of income to the workers behind Adwits Co. Builders and The Style Hobbyist. Adwits is a construction and fit-out company for booths, kiosks, and marketing displays; while The Style Hobbyist is an interior styling side hustle. Julienne Cruz, the stylist behind The Style Hobbyist, hires Adwits' workers for her projects as a way of helping them.
"Adwits is owned by my husband. Since our projects share the same skill sets required of workers, we make sure we're able to extend more gigs to them. There are days when the workload is not heavy on both sides so in order to keep operations going, we created Furnish Manila to produce simple home décor and furniture pieces using what we currently have in the warehouse," shares Julienne.
ADVERTISEMENT - CONTINUE READING BELOW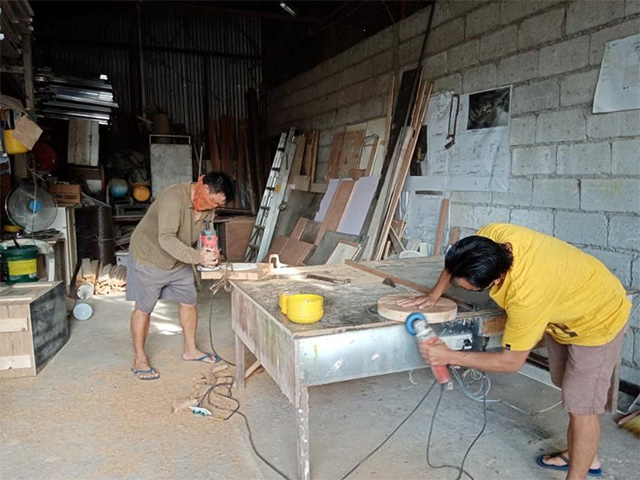 Using rolls of canvas, stickers, a large-format printer, and extra construction materials like wood and nails, the team thought of creating framed canvas prints which were all the rage two years ago when millennials were into modern Scandinavian design. Aside from prints, they were also able to create refurbished chairs. Furnish Manila's finely made pieces debuted at the Citizens Fair of Century City where the team was able to sell around 60 prints. Given the new projects that came in for Adwits and The Style Hobbyist, Furnish Manila had to take a backseat only to be revived for a more meaningful purpose.
ADVERTISEMENT - CONTINUE READING BELOW
Bringing out creativity amidst the crisis
Admittedly, we weren't prepared for the pandemic. Like other businesses, Adwits and The Style Hobbyist had projects that were put on hold, with clients postponing orders and payments. "Some of our workers decided to stay in the warehouse for the duration of the lockdown due to lack of transportation, fear of the virus, and because of their need to continue working and earn for their families," Julienne relates.
This proved to be a challenge for Julienne and her husband, Marty. Recognizing the need to provide support to their workers, the couple not only extended help by giving ample allowance, sanitation kits, and supplies—they also got their creative juices flowing.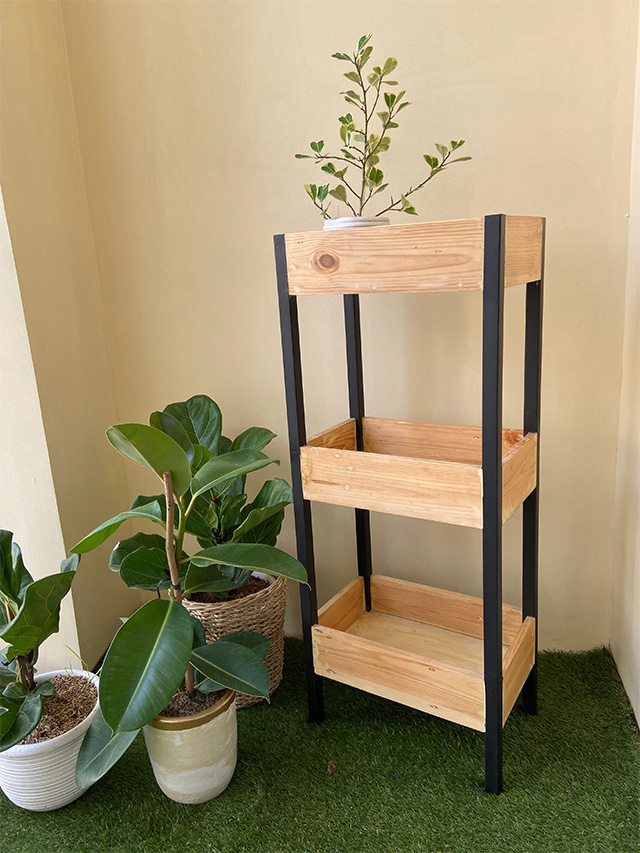 ADVERTISEMENT - CONTINUE READING BELOW
"I got inspired by the whole #plantita craze as a means to cope with quarantine and lockdown woes. We noticed a sudden spike in online sellers—people from all walks of life who are trying their best to still make a living during these trying times," Julienne explains.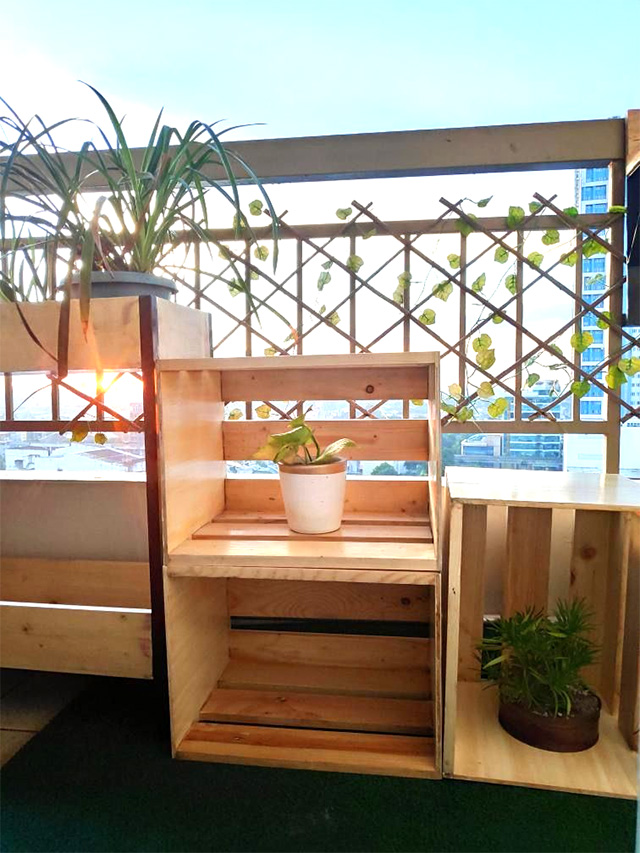 ADVERTISEMENT - CONTINUE READING BELOW
Taking into consideration the skills of the workers, warehouse space, the equipment they have, and her eye for all things beautiful, Julienne decided to create plant furniture pieces that can be crafted out of readily available materials. Thus, Furnish Manila was revived with the same purpose it was built upon—embracing creative pursuits while helping people along the way. "The designs are simple. We need to make sure the pieces are rustic, simple, and easy to build since we're not really in the furniture business," the stylist muses. In the process of coming up with designs and making the pieces, the workers also got to develop new skills—that of working with pinewood, palochina, and upcycled hardwood like narra and yakal.
From #plantitagoals to #workfromhomegoals
Aside from coming up with pieces that would look good in a balcony garden or condo nook, Furnish Manila has also been getting inquiries about balcony styling. "Since social distancing is required, balcony styling is much easier logistically because you just need to send us photos of your bare balcony and its measurements. Your balcony pieces can be delivered and installed by us just one time, following strict protocols of course," states Julienne.
ADVERTISEMENT - CONTINUE READING BELOW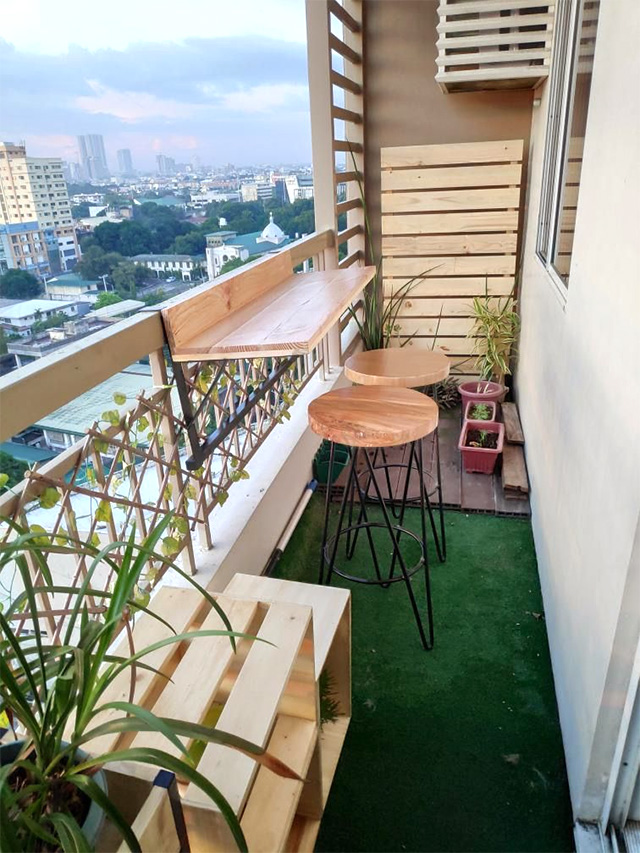 To keep up with the times, the store has also started crafting items that can complete your workspace. With more employees working from home, it's a must to have a comfy and picture-perfect work nook. The store's sleek work desks with hairpin legs can fit into unused spaces in your home that you've just transformed into a home office. You can also have side tables customized to match with it. "Just keep in mind the simple types of materials we work with. Clients can choose from our collection for custom measurements or send us their desired design peg with exact measurements. We quote for each item," adds the stylist.
ADVERTISEMENT - CONTINUE READING BELOW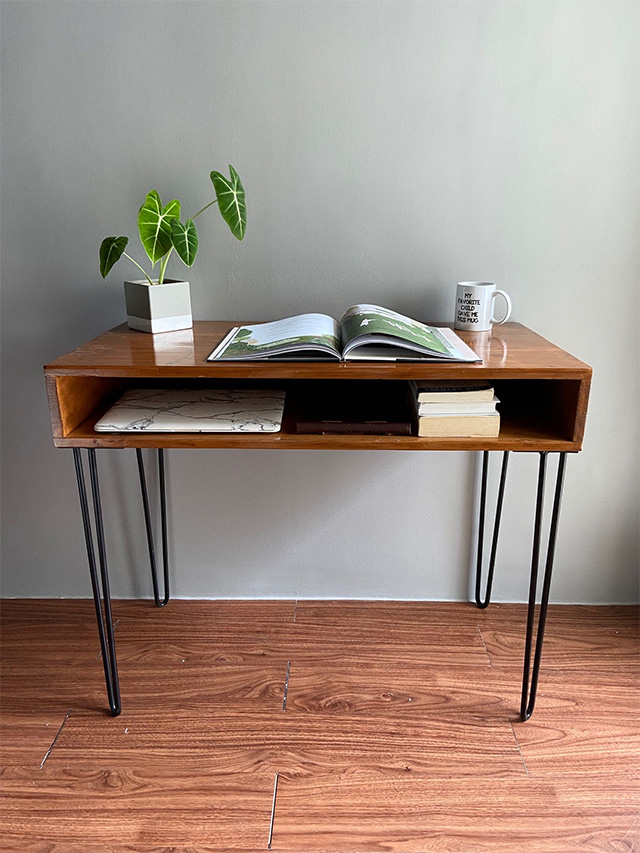 What better way to give your home a makeover than by choosing skillfully made pieces that in turn support workers and their families? In these trying times, let's not think twice about extending a helping hand. Hit two birds (or more) with one stone by supporting small businesses like Furnish Manila.
ADVERTISEMENT - CONTINUE READING BELOW
For inquiries and more information on Furnish Manila, follow @furnishmanila on Instagram. You can also check out facebook.com/adwitscobuilders.
More on Realliving.com.ph
Load More Stories
---