Shopping Guide
Celebrate the Merry Season with a Minimalist Christmas Tree
Shake up your décor with a wooden tree that you can easily personalize Photography: Karpenteriya PH
Big or small, the Christmas tree is one of the most important décor pieces found in every home during the holidays. These days, it's no longer surprising to see different versions of the tree—from winter-inspired ones to trees in different colors to complement any holiday décor theme. If you're leaning toward a minimalist/rustic-inspired décor, a wooden tree may just be what you need to brighten up your space.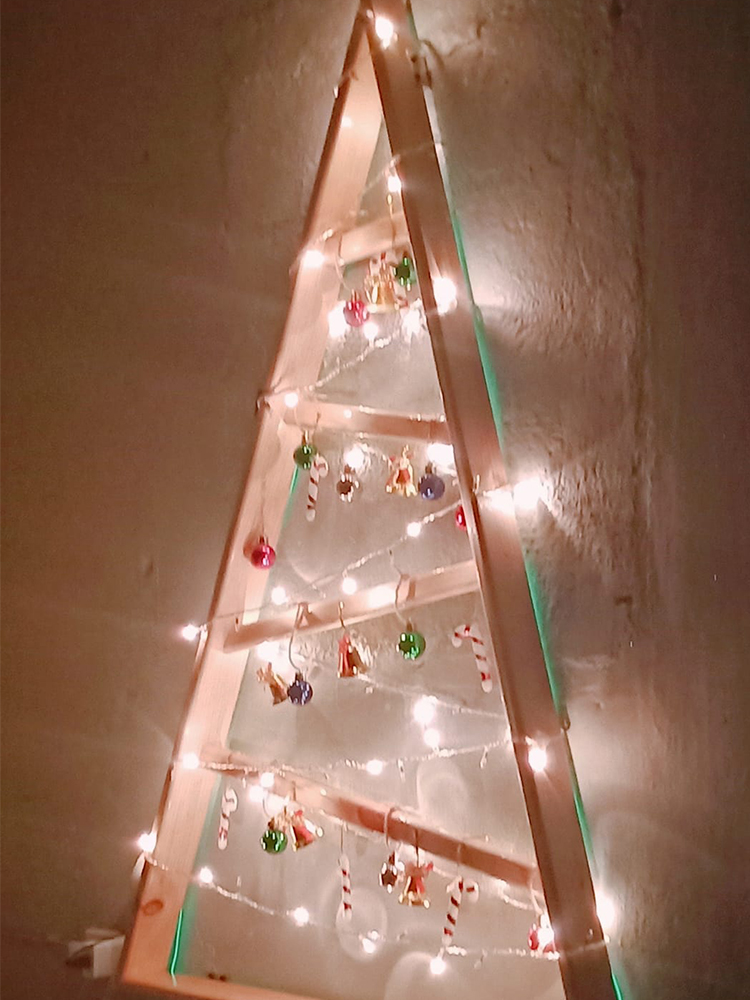 Karpenteriya PH, a shop offering woodwork and carpentry services, crafts sturdy wooden trees that can be easily mounted on a wall. Bea and Rouie Limpiado, the couple behind Karpenteriya PH, started their small business in March 2020, at the height of the pandemic.
"The business concept started because of my husband's passion for woodworking. He initially picked up interest in it mainly because we wanted to have customized pieces of furniture for our home," shares Bea. Like everyone, the family has been affected by the strict quarantine measures and lockdowns but despite the challenges, they strived to remain productive.
ADVERTISEMENT - CONTINUE READING BELOW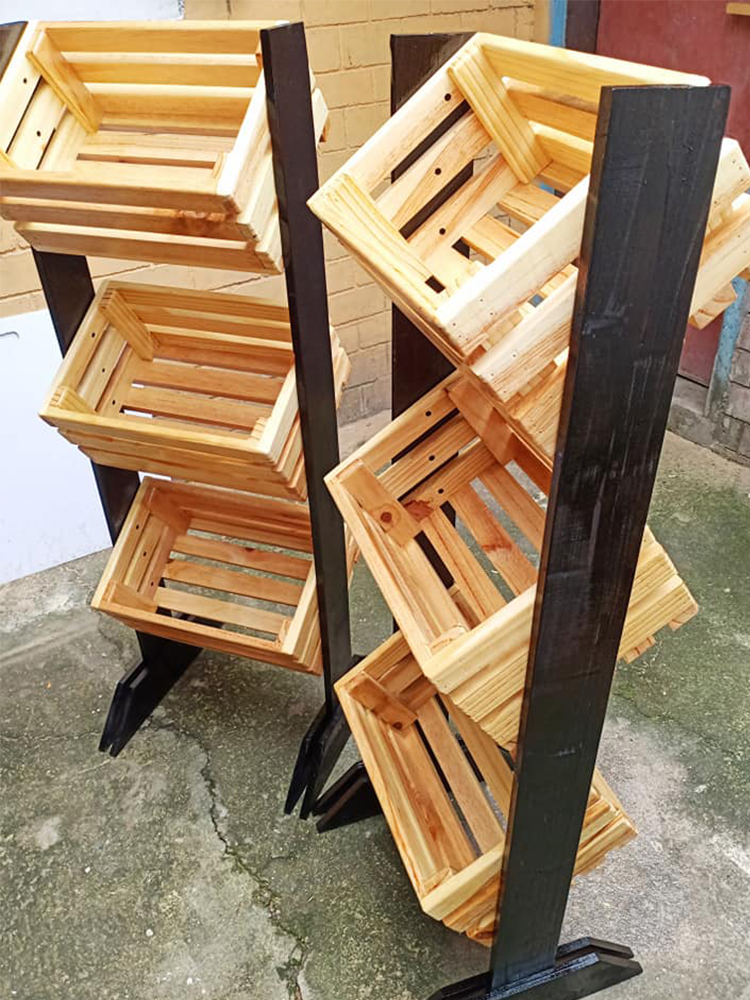 In photo: A sample organizer the shop can craft for your kitchen. It can be used to store fruits, vegetables, pots, and pans.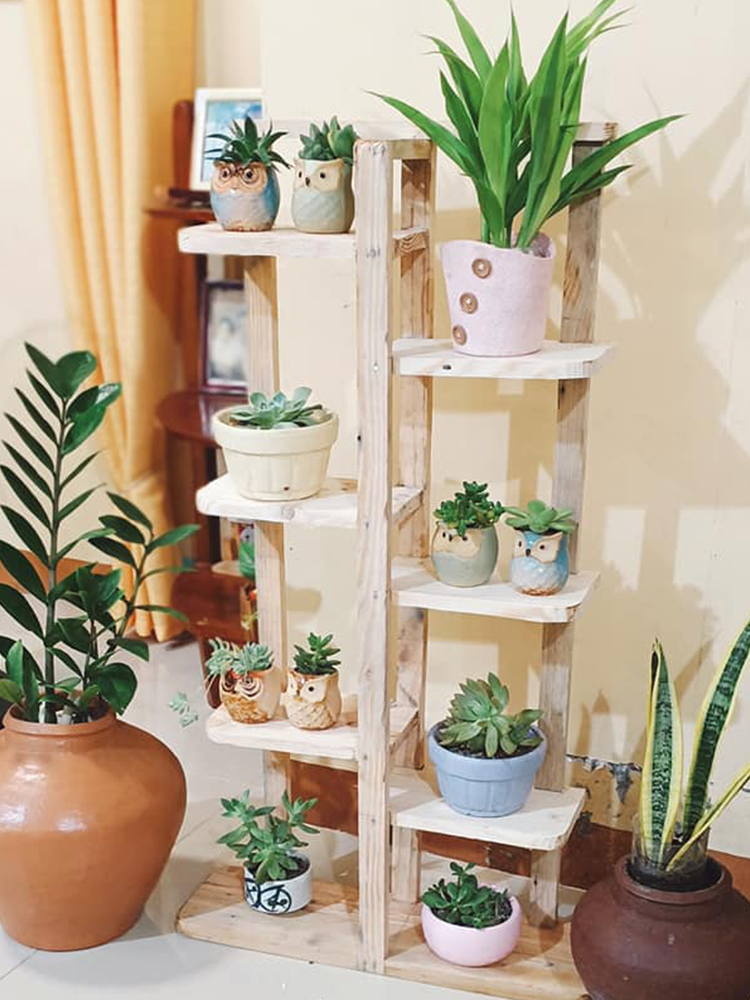 In photo: One of the versions of the shop's plant racks. Karpenteriya PH is open to customizing pieces according to the client's needs.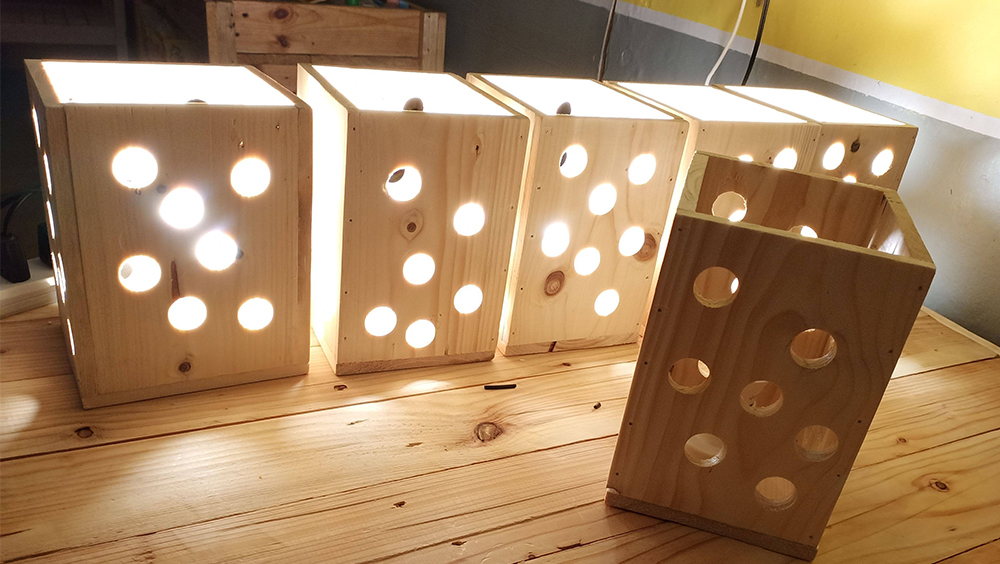 In photo: The shop can also craft lighting pieces for your space.
"People started paying more attention to their homes by looking for ways to improve their living spaces and we saw this as an opportunity to offer our services," Bea adds. The wooden tree was borne out of Bea's desire for their toddler to experience dressing up the home for the holidays. Hesitant to get the usual tree that might topple over, she brought up the idea to her husband. "I told him, why not create a minimalist Christmas tree which we can mount on the wall? Besides, we also wanted to keep the wooden theme in our home," she recalls.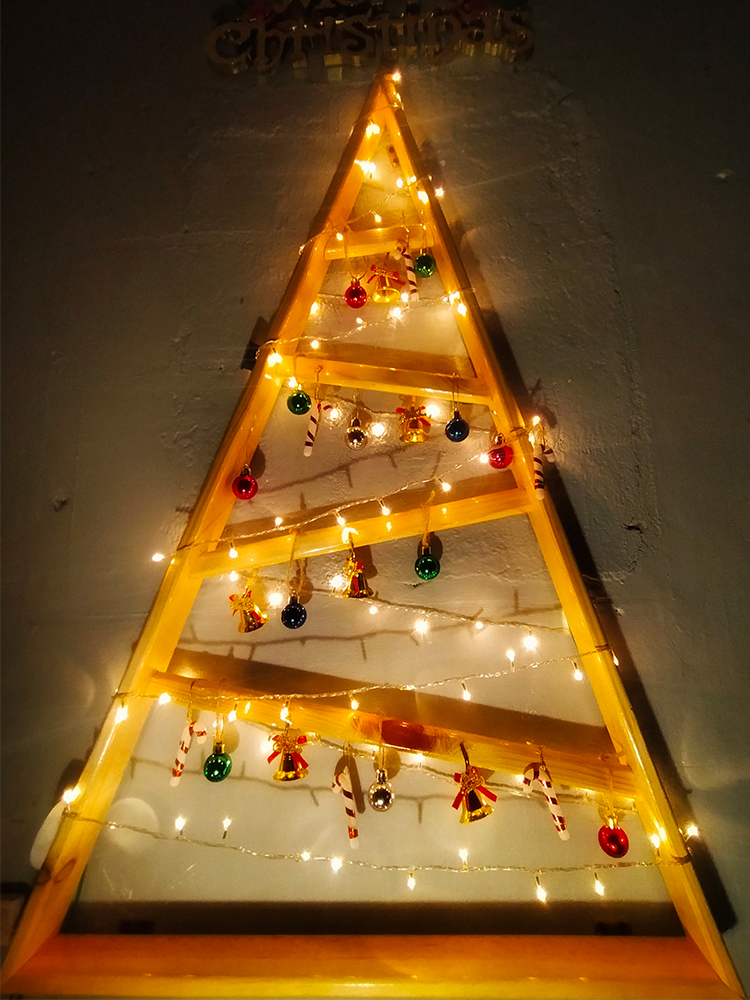 ADVERTISEMENT - CONTINUE READING BELOW
The Christmas tree measures 43 inches in height, 27 inches in length, and three inches in width. It is also finished with polyurethane to achieve a smooth and glossy final look. Those ordering the tree will also get a wall bracket and a stand so they can look into how they will display the tree in their homes.
"We can ship the tree within 10 to 14 days upon placement of order. Aside from the items on our Facebook page, we also accept customized orders and we advise clients that what they're purchasing is made-to-order. Turnaround time for small pieces is up to 14 days, while bigger and more intricate items may take up to 20 days. We also provide a quote for the shipping charges during the transaction depending on the courier services available in the client's area," explains Bea, who is handling the sales, marketing, finance, and customer relations side of Karpenteriya.
In addition to the simple yet sturdy Christmas tree, Karpenteriya also creates other home essentials such as beds, cabinets, lamps, organizers, and racks.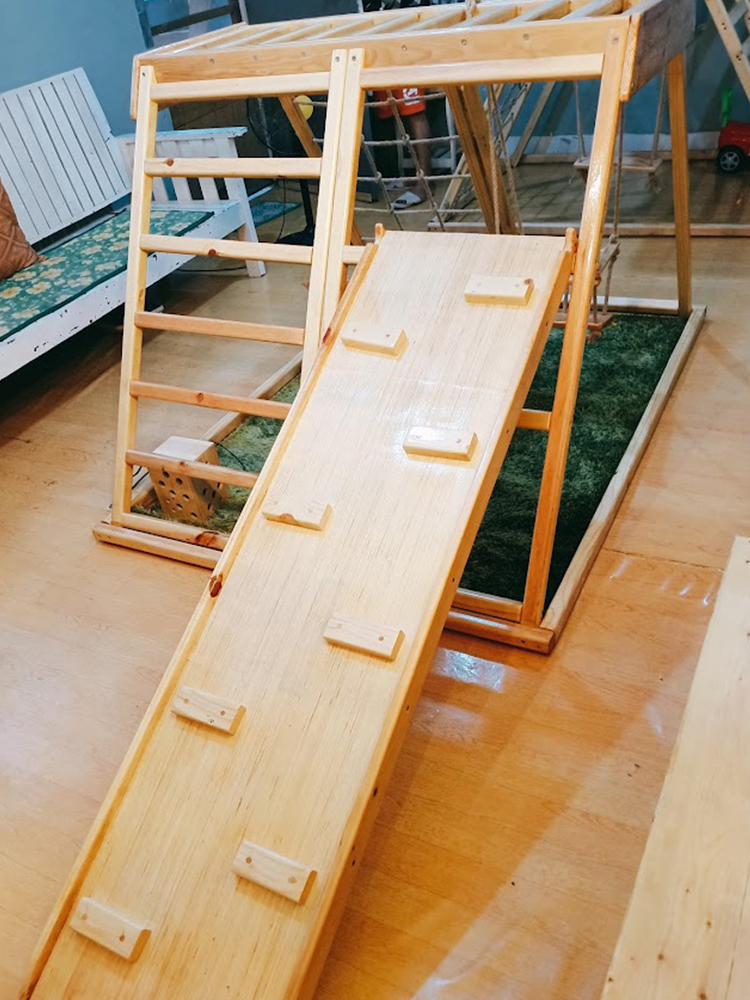 In photo: The jungle gym can help keep kids busy and active while staying indoors.
The shop's bestsellers include the jungle gym and convertible learning tower for children, which come in handy these days. "It's a challenging time to be a parent to a toddler during the pandemic and all outdoor activities are restricted," Bea says. The kiddie pieces have helped not just their son but other kids as well to stay active and busy at home.
For details on how you can order the Christmas tree and other items, you can follow and message Karpenteriya PH on Facebook: facebook.com/karpenteriyaph.
More on Realliving.com.ph
Load More Stories