Shopping Guide
18 Budget-Friendly Christmas Decorations
These finds bring cheer without the hefty price tag Photography: John Patrick Meneses
Who doesn't enjoy sprucing up the home for the holidays? From setting up the tree and picking lights to go with it, to arranging vignettes and hanging jolly stockings, we always look forward to this time of the year. Decorating the home is considered as a family bonding activity, after all. Whether you're looking for items to add to your display or you're only getting started, we've rounded up affordable finds you can check out. These aren't just easy on the pocket, they are guaranteed to add a festive vibe to your home, too:
Hop on the blue and silver train by working on a blue-themed Christmas. Many have opted to decorate their houses with this combo (just like some of your favorite celebrities!) and we're not surprised. It's definitely a chic and sophisticated pairing.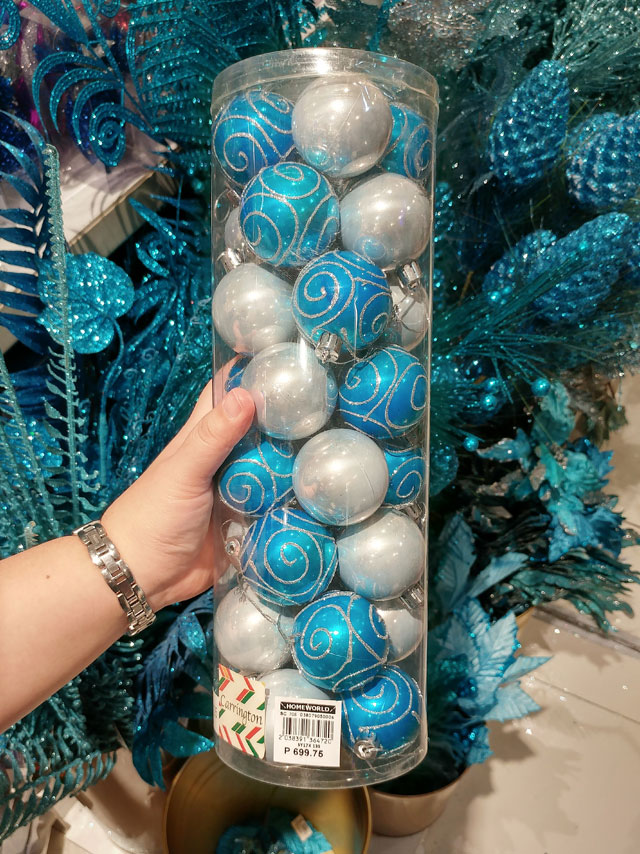 Plastic tower of Christmas balls, P699.75, SM Home
Make sure your stockings are big enough to accommodate Santa's surprises. Since these can double as wall accents, go for the colorful one with a cute design.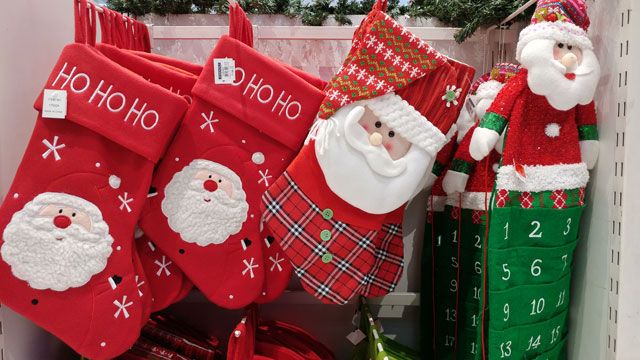 Christmas Stockings, prices range from P199.75 to P279.75, SM Home
Liven up the tables and shelves at home with mini houses covered in snow. Santa Claus is up on the chimney, too.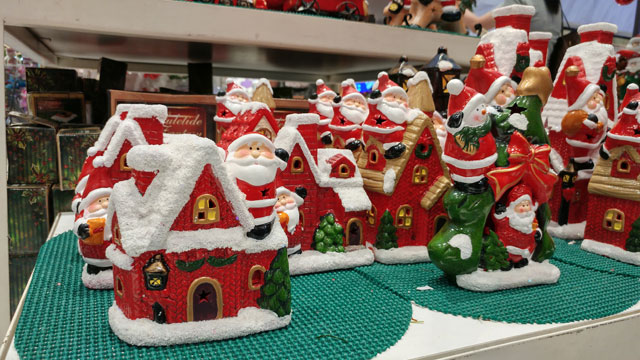 Tabletop decor, prices range from P279.75 to P499.75, SM Home
Complete your decor with a classic. A nutcracker can be part of your living area vignette or you can place two or three in the foyer, too.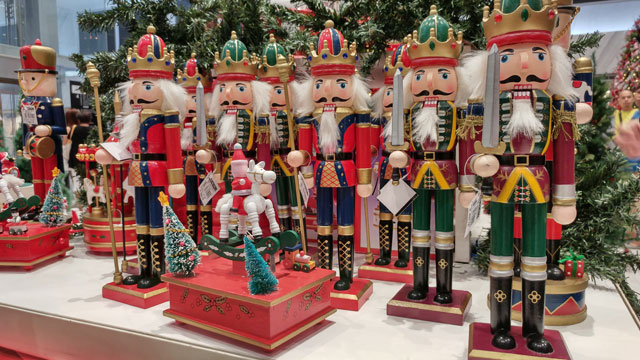 Nutcracker decor, P699.75, SM Home
Decorating the balcony? Let these baskets of striking poinsettia add warmth to the space. If you're low on space, a basket can serve as your tree as well.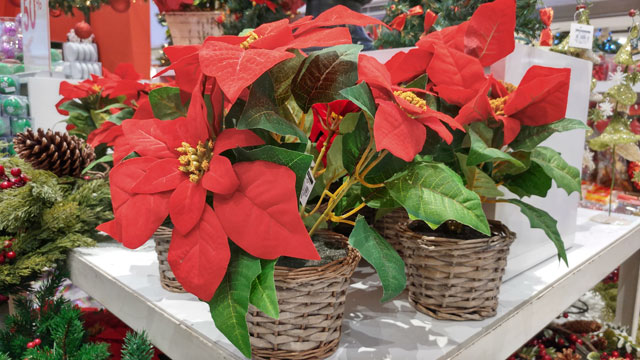 Basket of Poinsettia, P229.75 (small) | P429.75 (medium), SM Home
ADVERTISEMENT - CONTINUE READING BELOW
If you're working on an all-white Christmas, make sure you have snowmen and elves on your tree. Since these feature gold accents, it will surely bring your decor to life.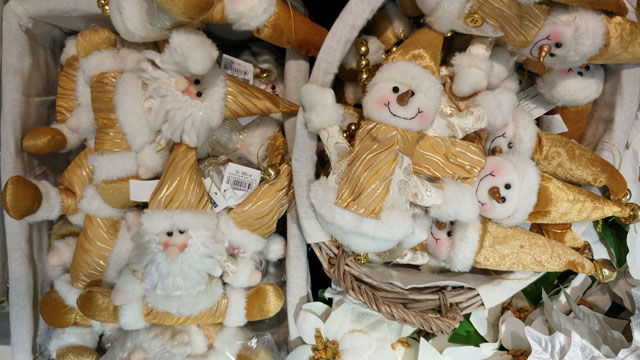 Christmas tree ornaments, P199.75, SM Home
This lovely white poinsettia with sparkly details can liven up a plain wall or your old tree. Pair it with gold trimmings for a stunning display.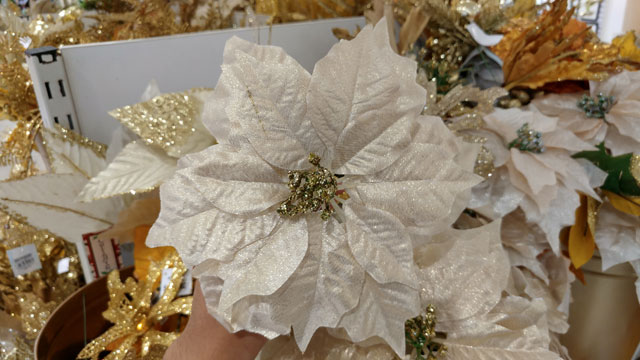 Poinsettia, prices range from P59.75 to P99.75, SM Home
Be merry in a compact apartment or studio unit with a small tree you can personalize. This can fit perfectly in your living area.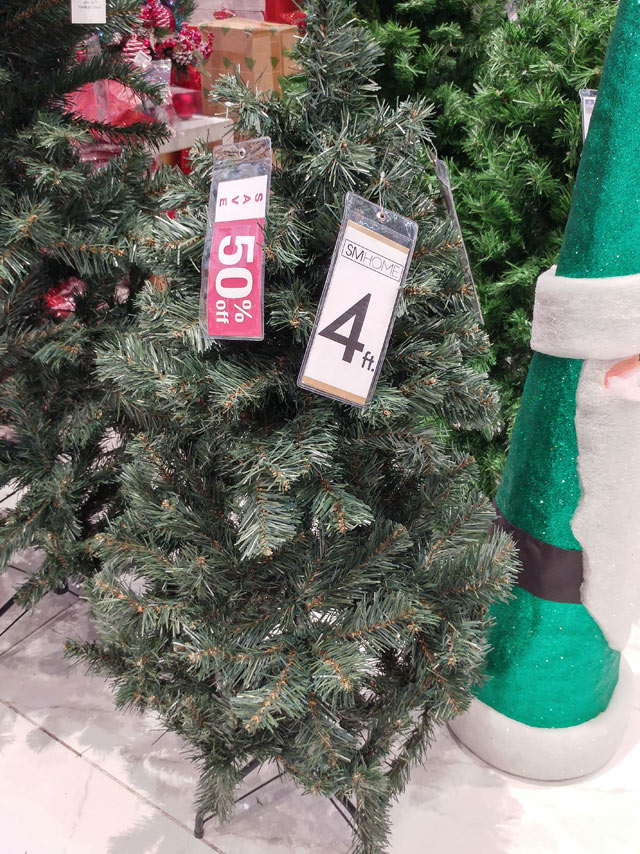 4ft. Christmas trees, prices range from P1,299. 75 to P2,199.75, SM Home
Glittery ornaments can add a touch of whimsy to your decor. Use these as accent pieces.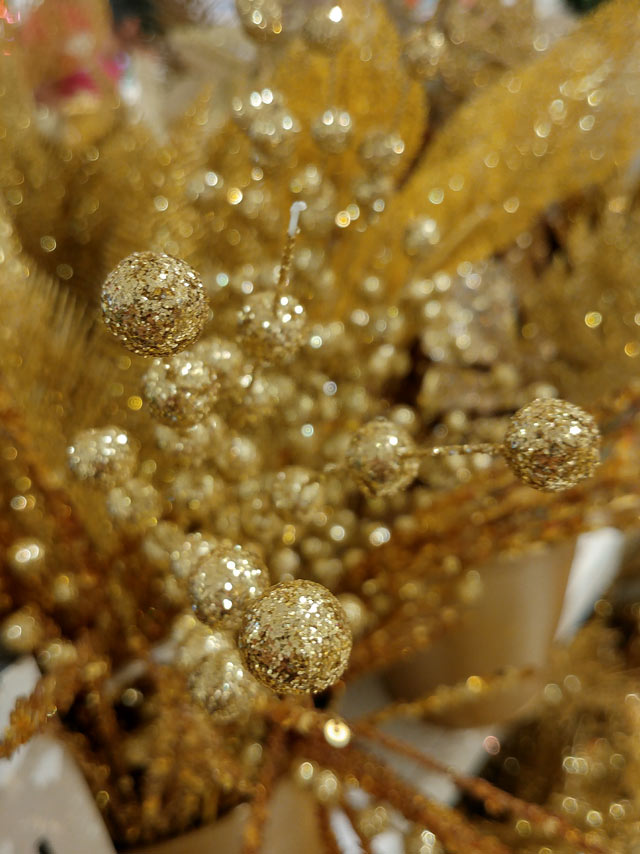 Various ornaments, prices range from P59.75 to P129.75, SM Home
Got no space for a Christmas tree? Don't be sad! This tabletop piece can be decorated with string lights.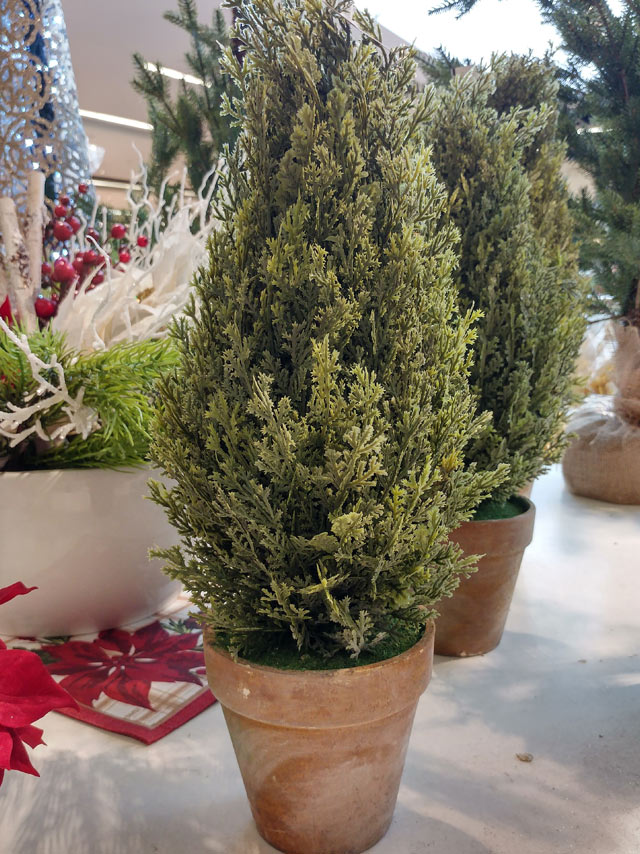 Potted Tree, P599.75, The Landmark
Say bye bye to boring walls with wreaths that add charm and cheer to your space. Here are options you can't miss.
A white wreath can match an all-white or silver theme.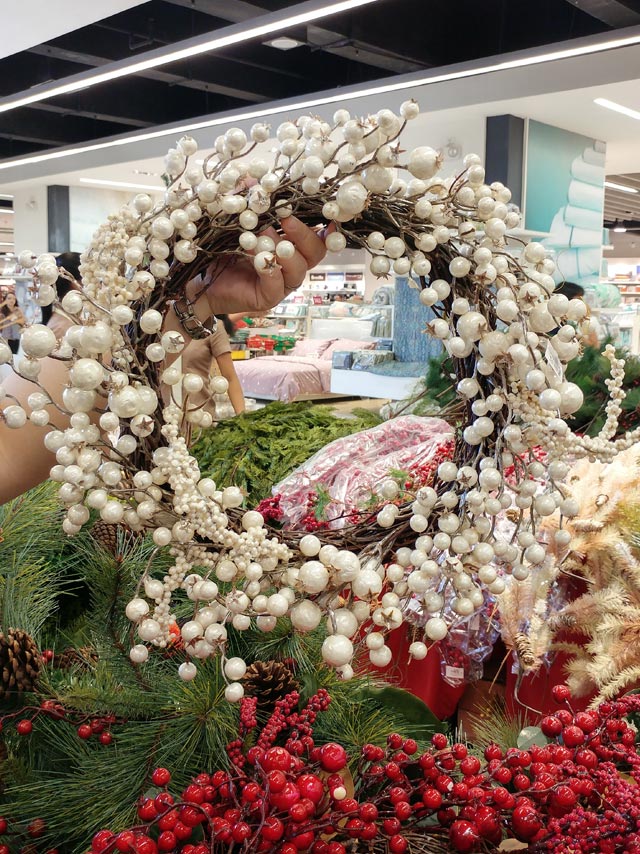 White Wreath, P869.75, The Landmark
For a touch of color, you can always count on red to captivate.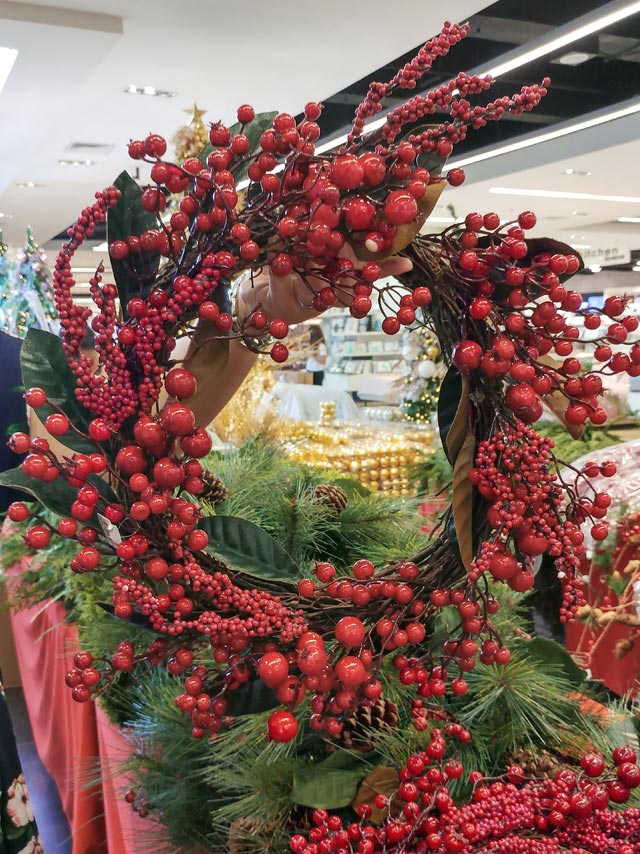 Red Wreath, P839.75, The Landmark
For a classic wreath that you can hang on your door, you may opt for this green one adorned with pine cones and accents.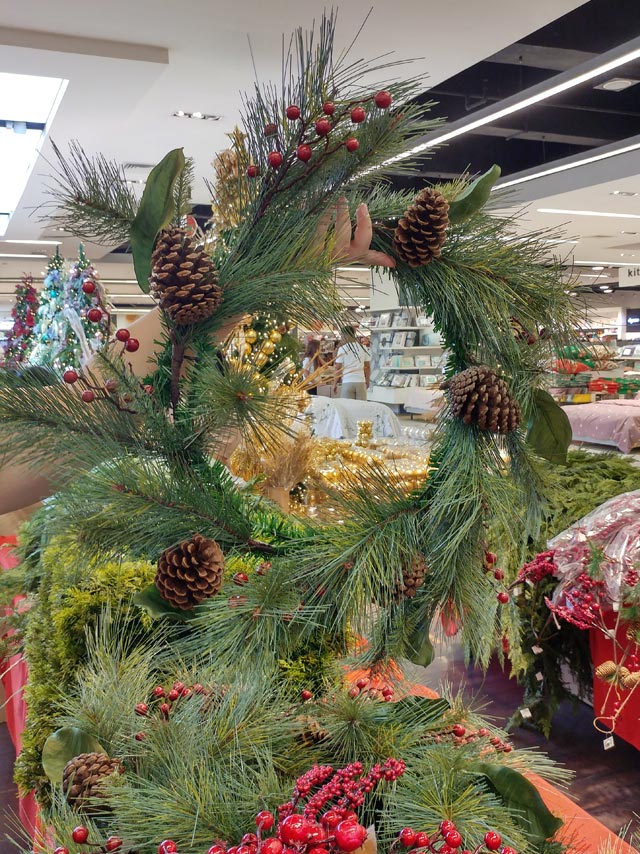 Classic Wreath, P899.75, The Landmark
If you're feeling creative, opt for a plain wreath you can personalize with accessories of your choice.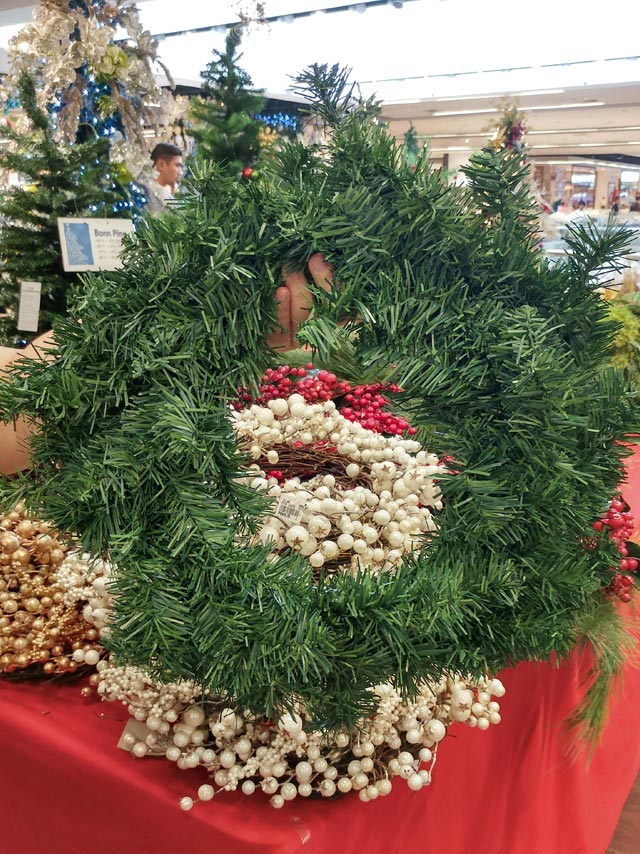 Plain decor pieces, prices range from P279.75 to P799.75, The Landmark
ADVERTISEMENT - CONTINUE READING BELOW
This must-have will surely add warmth to your living area.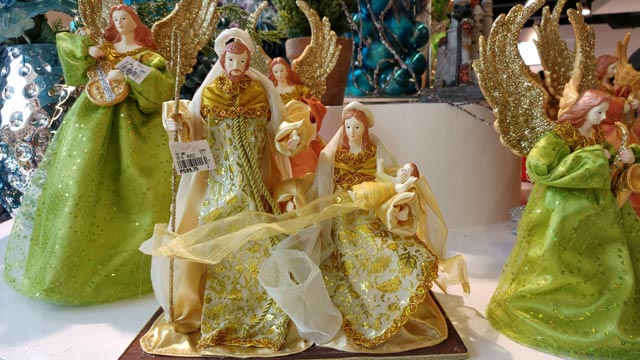 Belen, P599.75, The Landmark
Those looking for an alternative to wreaths and garlands may opt for a beautiful floral wall piece.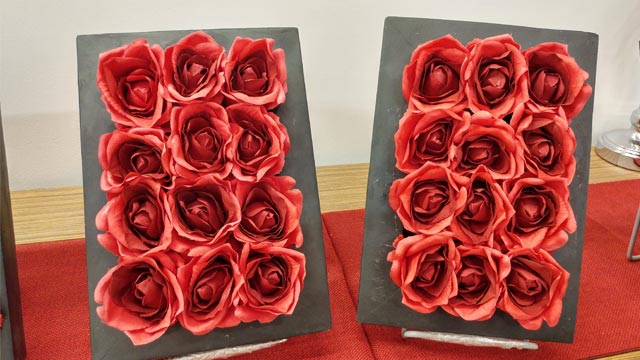 Wall Accents, prices range from P899.75 to P939.75, The Landmark
Add a sweet touch to your decor with ornaments that will remind you of candy!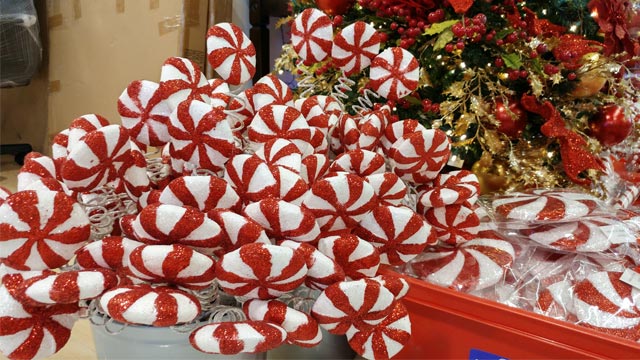 Assorted ornaments, prices range from P69.75 to P159.75, The Landmark
Achieve a rustic-inspired setup with angels that sparkle and shine.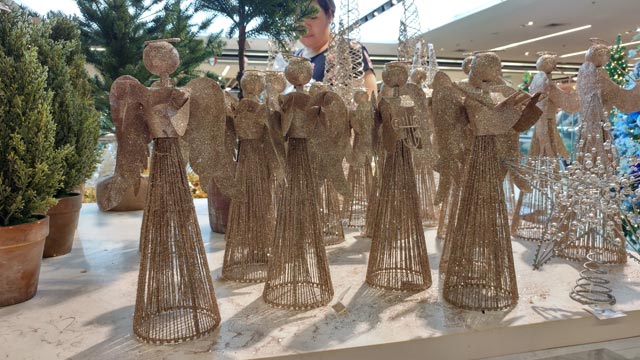 Glittery Angels, P259.00, The Landmark
WHERE TO SHOP:
SM Home
5th Floor SM Makati, Ayala Center, Barangay San Lorenzo Village, Makati City
The Landmark
6751 Makati Avenue, Ayala Center, Makati City
More on Realliving.com.ph
Load More Stories
---