Real Estate
These Infrastructure Projects in Metro Manila May Push Up Prices of Nearby Land
Property consultancy Colliers says one project boosted the value of surrounding land 9-fold Photography: Chuttersnap on Unsplash (Main Photo)
One of the major projects of the Duterte administration is the Build, Build, Build program, which aims to boost infrastructure development across the country. Encompassing over 60 projects spearheaded by the Department of Public Works and Highways (DPWH), Department of Transportation (DOTr) and the Bases Conversion and Development Authority (BCDA), the program is seen not only to spur economic growth within the country but also to improve the daily lives of Filipinos.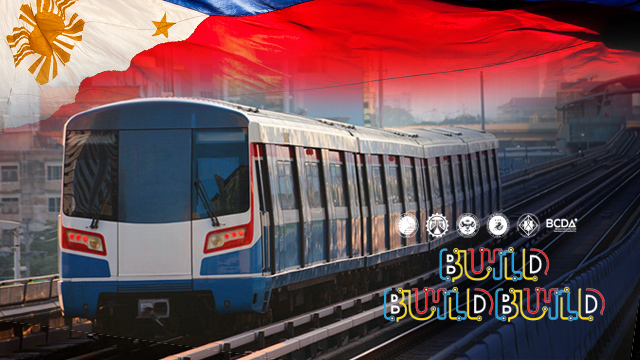 ADVERTISEMENT - CONTINUE READING BELOW
But according to property analyst Colliers International Philippines, one side effect of the large rollout of infrastructure projects is the increased opportunities for real estate developers and investors to find locations with high potential for price appreciation.
In its latest quarterly report of the state of the local real estate industry, Colliers highlighted how the rollout of certain infrastructure projects across Metro Manila has made areas around them more appealing for both property developers and investors. With majority of these projects improving travel and connectivity across Metro Manila and surrounding provinces, adjacent areas are becoming sought-after locations for office and residential developments.
"The infrastructure projects lined up by the government are driving speculative prices in areas where these projects will pass through," said Joey Roi Bondoc, research manager at Colliers International Philippines, in an email to Entrepreneur Philippines. "Of course, we expect an increase in actual prices once the construction of these road projects starts and this should continue until completion."
ADVERTISEMENT - CONTINUE READING BELOW
Most notable among these projects is the Metro Manila Subway Project, a 30-kilometer underground railway with 14 train stations, linking Mindanao Avenue in Quezon City to the Ninoy Aquino International Airport (NAIA). According to the DOTr, it will begin construction by the end of 2018 and will open its first three stations by the first quarter of 2022. The rest of the subway is expected to be completed by 2025.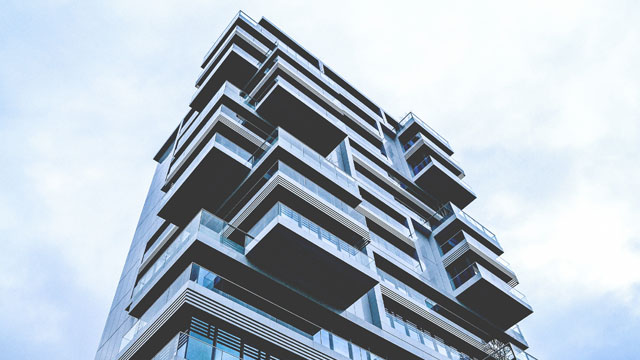 ADVERTISEMENT - CONTINUE READING BELOW
For Colliers, the areas around these stations, particularly those in Quezon City, are appealing locations for both property developers and investors. Not only will land values appreciate in these locations, but it will also spur the development of new properties in both the office and residential sectors.
"Aside from raising land values around these stations, Colliers sees the subway's completion resulting in a more pronounced development of mixed-use communities and office space in the Northern Quezon City area," wrote Colliers in its report. "In our opinion, scouting for properties in the area of the seven Quezon City stations should be prioritized as these are likely to be completed by 2025."
Bondoc also highlighted the DOTr's MRT-7, a 22-kilometer, 14-station rail project linking Quezon City to Bulacan, as another infrastructure development worth looking into. He said that the 800-percent increase in value experienced by the disputed land for the MRT-7's train depot "is indicative of how much land values could increase moving forward.
ADVERTISEMENT - CONTINUE READING BELOW
Similar forecasts can also be seen for the Andrew Tan-led Skytrain monorail, a two-kilometer railway linking Bonifacio Global City with MRT-3's Guadalupe station. While Colliers sees that the area benefiting the most from the monorail is Tan's own Uptown Bonifacio, Bondoc says that it will nevertheless have a "positive impact on residential property values."
"We see demand for residential units near or around the stations of these projects growing and this should raise property prices," added Bondoc for the three projects mentioned.
This trend of infrastructure developments raising land values around them is not limited to these three railway projects, as Bondoc also revealed other projects that will positively impact land values around Metro Manila. These include other railways such as the Makati Subway and the NAIA monorail; transportation hubs such as the Southwest Integrated Transport Terminal; and tollways such as the Southeast Metro Manila Expressway.
Bondoc also noted the numerous infrastructure projects that will raise land values in areas surrounding the capital region due to the increased connectivity. These include the Skyway Stage 3 and the Manila-Clark railway for Northern provinces, as well as the LRT-6 and the Cavite-Laguna Expressway for Southern provinces.
ADVERTISEMENT - CONTINUE READING BELOW
"Undeniably, the government's planned infrastructure projects within Metro Manila will dictate the strategies of both residential developers and investors over the near to medium-term," said Bondoc.
*****
Lorenzo Kyle Subido is a staff writer of Entrepreneur PH
This story originally appeared on Entrepreneur.com.ph.
* Minor edits have been made by the Realliving.com.ph editors.
More on Realliving.com.ph
Load More Stories
---