Neighborhoods
LOOK: This Cozy Convenience Store in Pampanga Almost Looks Like a Coffee Shop
Lighting plays a huge role in giving the space a warm, inviting atmosphere. Photography: Courtesy of Studio B&T Interior Designer: Studio B&T
Convenience stores, everyone's go-to place for emergency food and hygienics, are often designed for a customer to quickly drop by and leave. Even if you do plan to stay for a quick snack (which isn't really encouraged or allowed, depending on what pandemic restriction its location is currently under), it's not really the best place for winding down or relaxing. And that's totally fine—convenience stores, after all, are not cafes, but one store in Pampanga is definitely close to looking like one.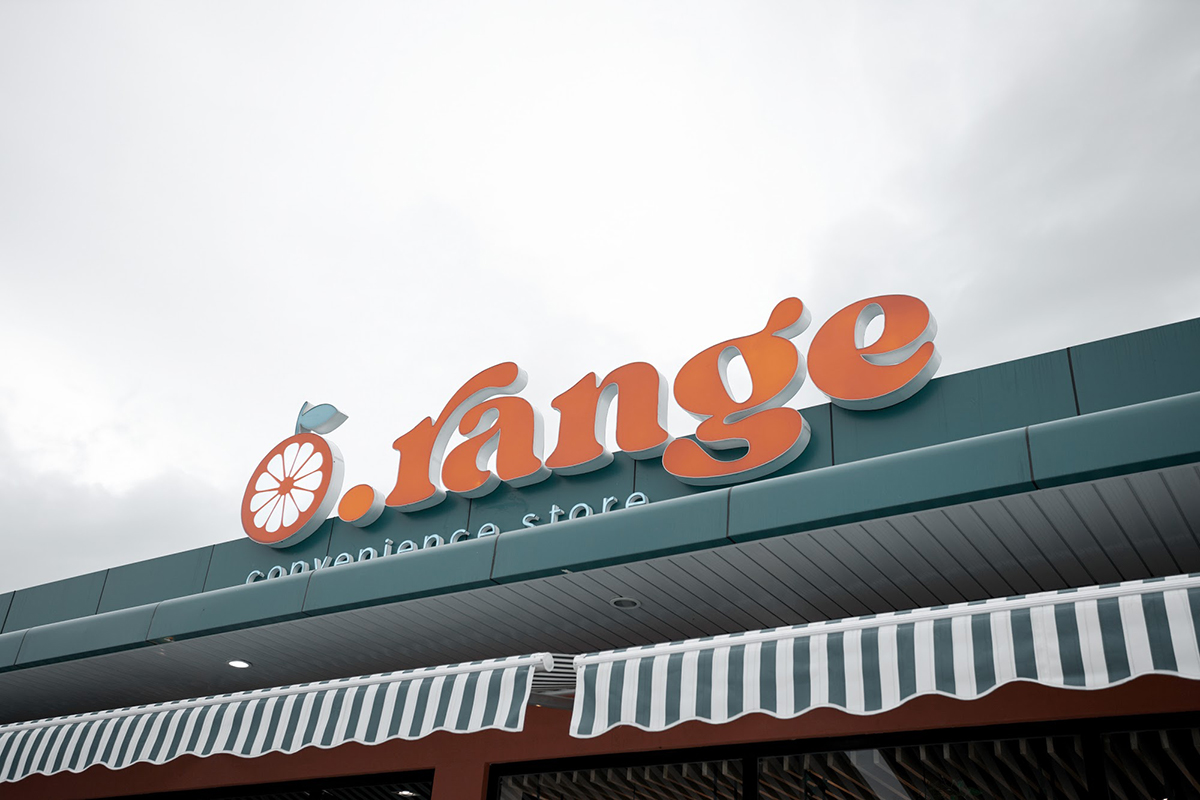 O.range is a 126sqm concept convenience store of highly curated products. "We wanted to make the interiors to be not too intimidating for people," says Studio B&T's interior designer Khristle Prado, who created the space together with interior designer Bea Dalistan.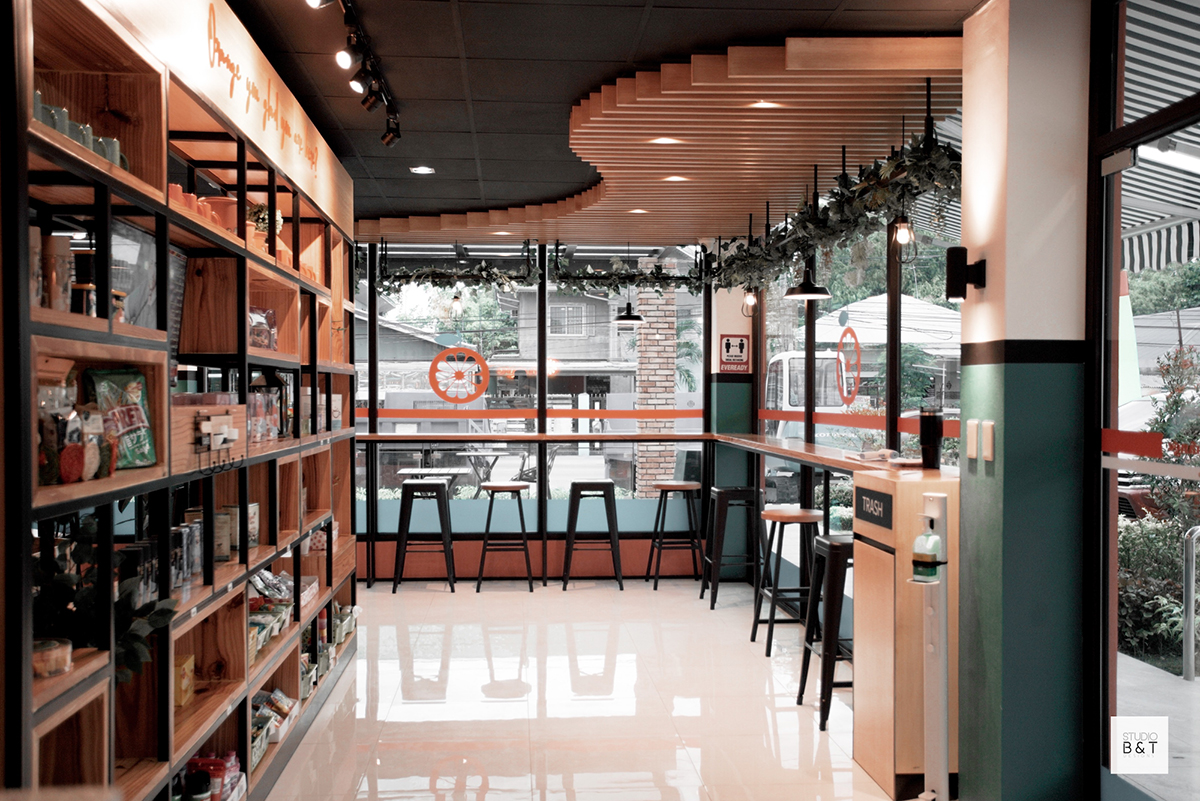 ADVERTISEMENT - CONTINUE READING BELOW
The effort is evident right away upon entering; your usual white fluorescent  tubes are replaced unobtrusive mix of white and warm pin lights and drop lamps.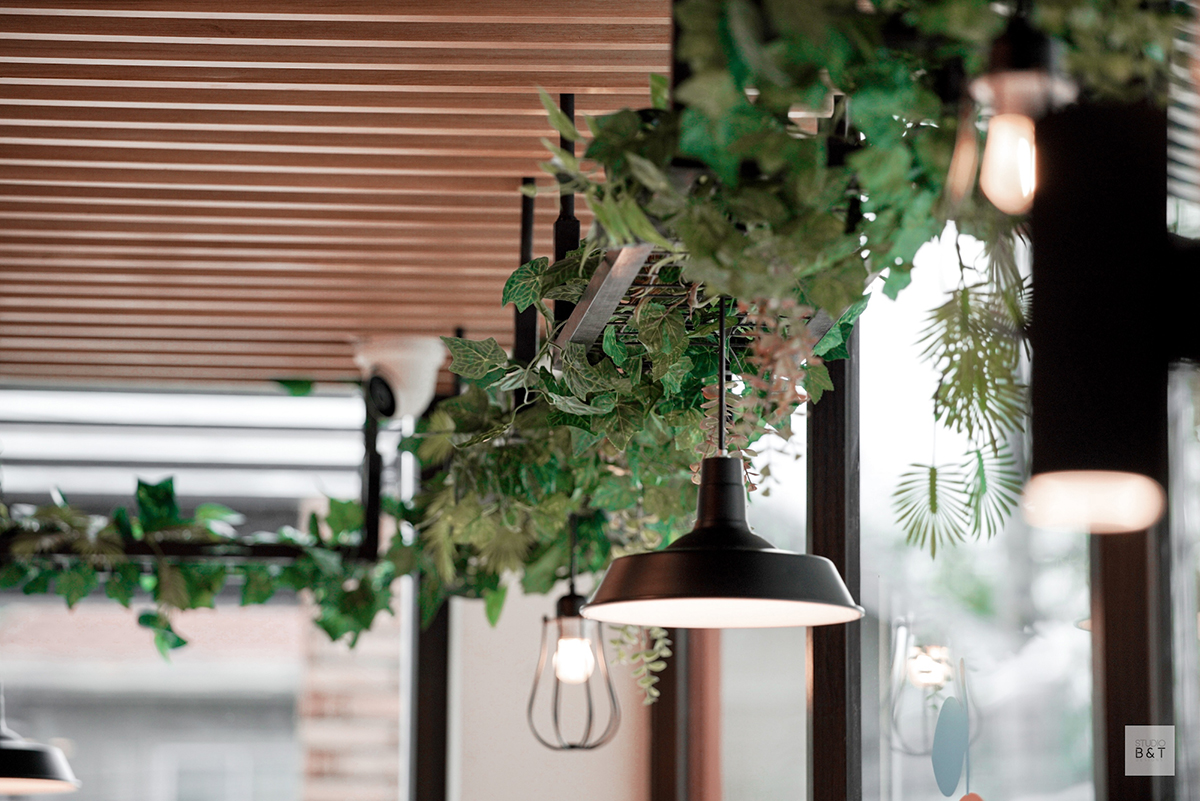 Wooden shelves contain interesting picks from snacks to mugs, and off to one corner is a bar with high stools for those interested to have a quiet cup of coffee. Two-seater sets  are also available.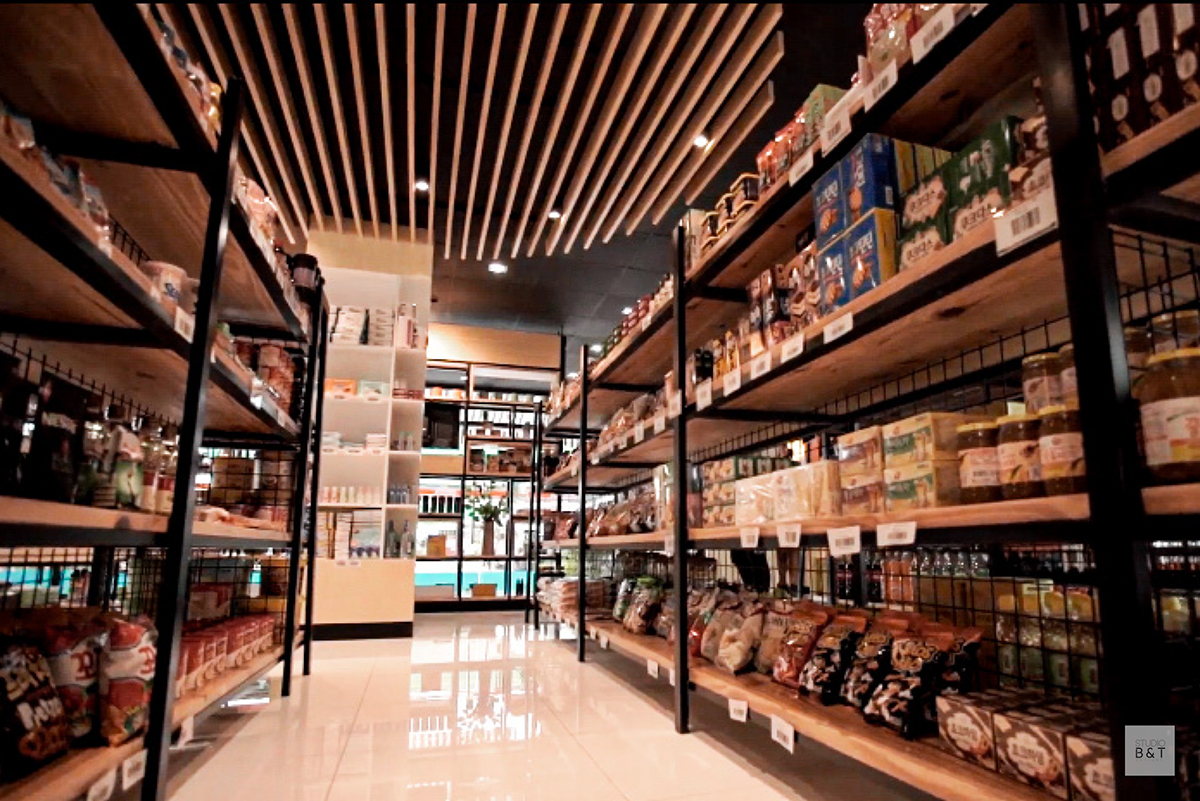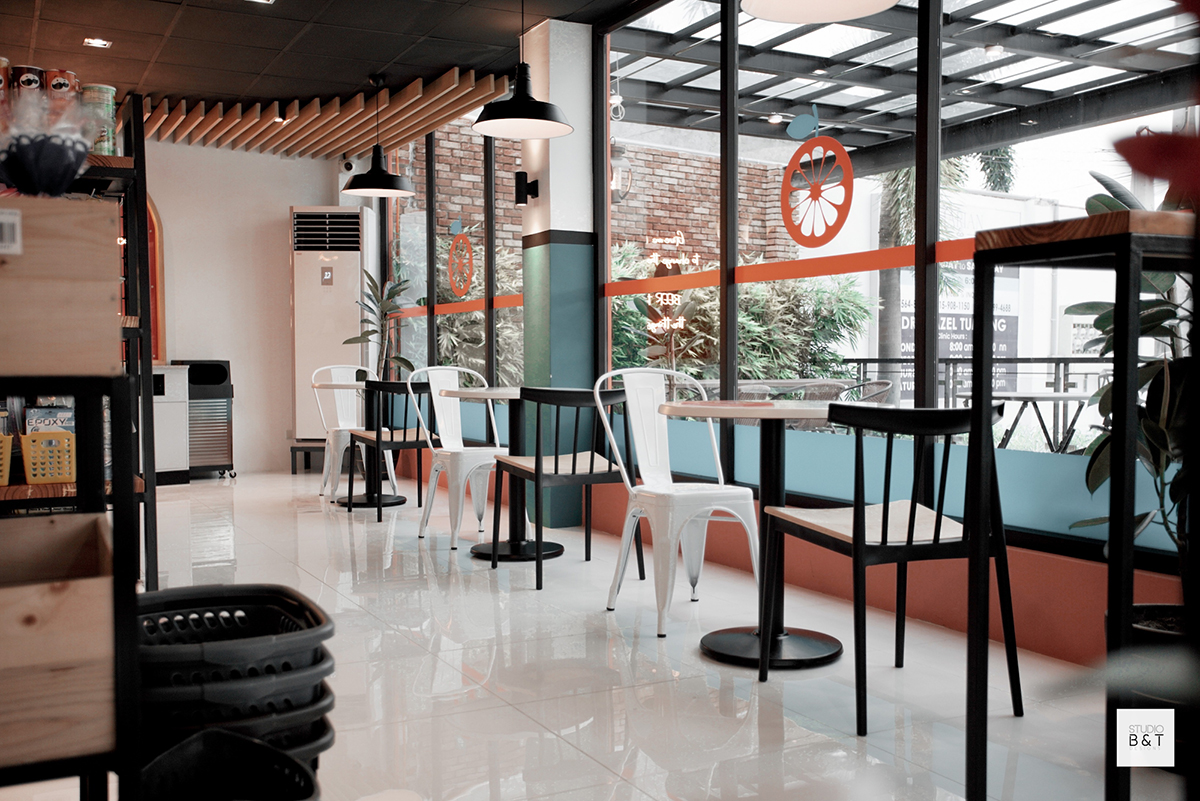 This is, in fact, is O.range's signature look. "We actually based our design [on] the branding on O.range convenience store made by Festoon Co.," says Khristle. "The interior is a mix of playful and industrial design. It has a fresh and vibrant color palette combined with oriental inspired patterns."
It's a far cry from your typical white-walled spartan stores. The designer continues: "Originally, the ceiling is a typical white acoustic usually seen in some convenience stores. We had it painted black and added baffle ceiling with a curved design for a distinctive element to the space."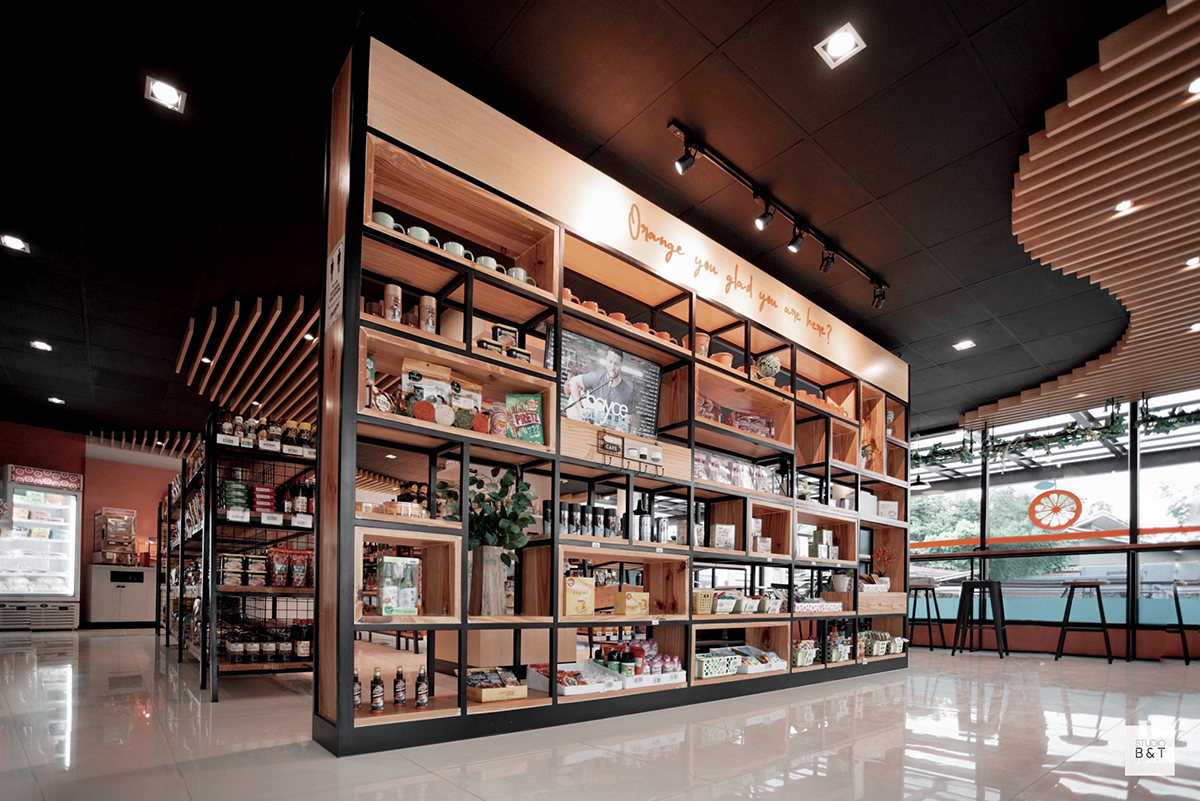 ADVERTISEMENT - CONTINUE READING BELOW
Aside from the previously mentioned bar, this O.range branch also has a coffee bar which neon lights, which was the idea of the client, who is a coffee lover.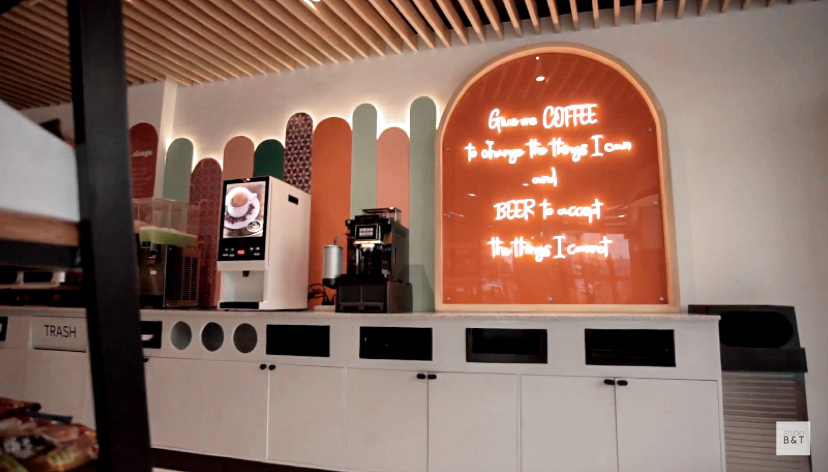 "O.range is unlike your traditional convenience store," says the design duo. "It's also place where one can have a break."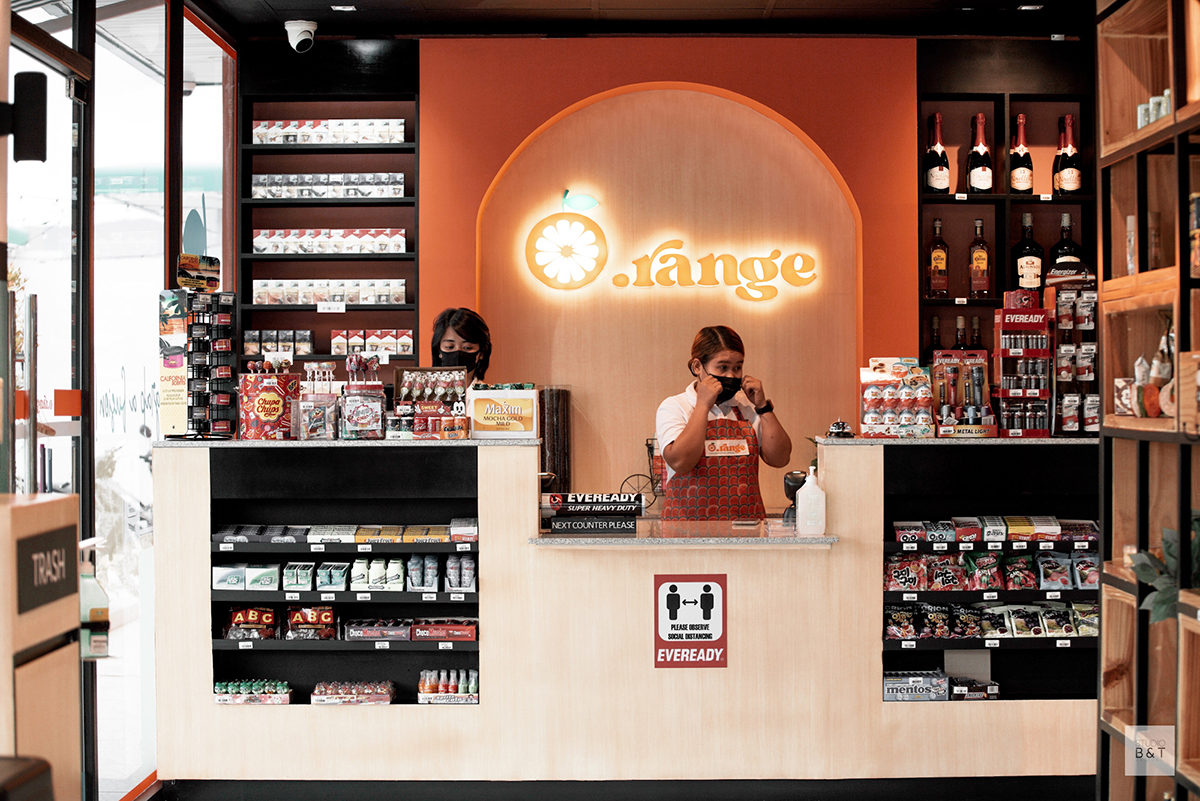 O.range is located at Green Line Fuel, Sto. Domingo, Mexico, Pampanga.
More on Realliving.com.ph
Load More Stories