Money Matters
Have You Heard About Pag-IBIG's Tax-Free Savings Plan?
MP2 program pays yields higher than time deposits or bonds on contributions as low P500 a month Photography: Pixabay
Members of the Home Development Mutual Fund (Pag-IBIG), a government-run savings and mortgage fund, are setting aside large amounts of money and placing these in a special savings program that provides above-market returns for placements maintained for five years.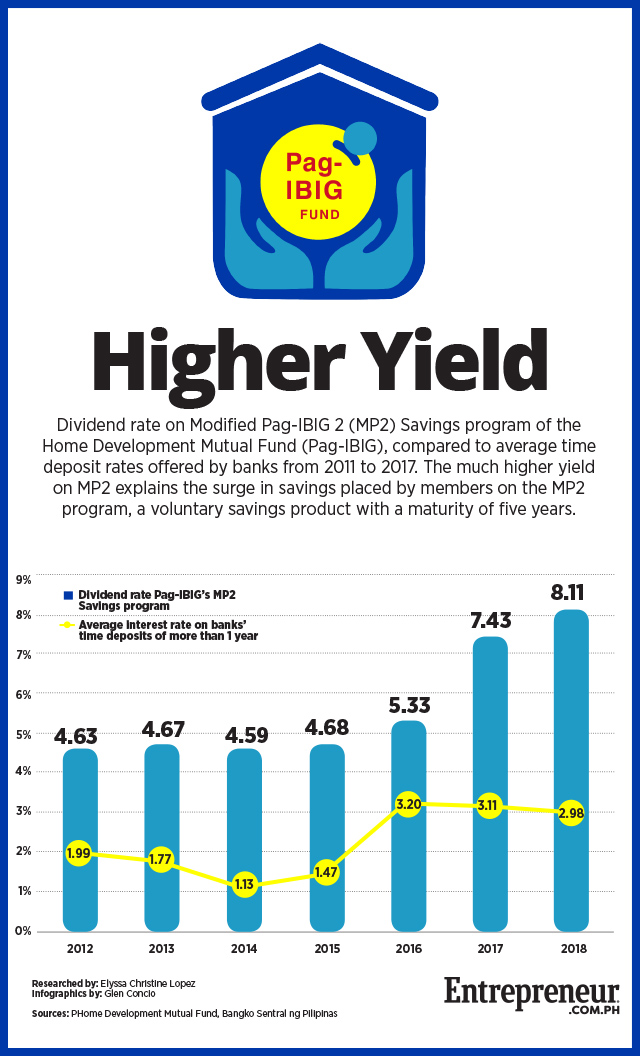 Voluntary contributions to Pag-IBIG Fund's Modified Pag-IBIG2 (MP2) savings program more than doubled to P1.14 billion in the first five months of 2018 from only P454.5 million in the same period last year, according to a press release by Pag-IBIG Fund issued last July 13. The latest figure is already triple the contributions to the program of only P362 million in 2014, a sign of its rapid growth.
ADVERTISEMENT - CONTINUE READING BELOW
Membership in Pag-IBIG Fund is mandatory for all private sector and government employees, who contribute a minimum of P100 a month to the fund. They can then turn to it for short-term loans as well as mortgage to buy or build a house. Contributions earn dividends from the fund's lending programs, and are returned to members after they retire. About 90 percent of Pag-IBIG Fund's assets consist of housing loans or mortgage sales contracts. The rest are made up of small short-term loans to members.
In a bid to boost contributions and encourage members to save, Pag-IBIG Fund also rolled out voluntary savings plans that pay annual dividends above prevailing market rates for deposit products and even government or corporate bonds.
Launched in 2010, the MP2 is perhaps one of Pag-IBIG Fund's more popular voluntary savings programs. For a minimum monthly contribution of P500 over 60 months or five years, members can earn 50 basis points above the fund's annual dividend rate. For 2018, the annual dividend rate for MP2 savings is set at 8.11 percent compared to the regular dividend rate of 7.61 percent, which were based on the fund's performance in 2017.
ADVERTISEMENT - CONTINUE READING BELOW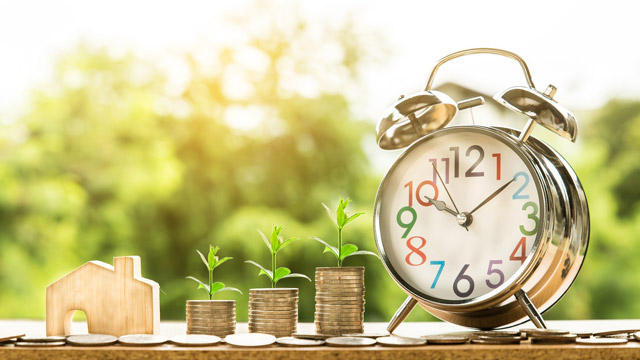 These returns are higher than the average interest rate of only 2.98 percent offered by leading commercial banks on time deposits in 2017, based on data from the Bangko Sentral ng Pilipinas (BSP).
However, Pag-IBIG Fund's dividend rates vary from year to year. From 2012 to 2015, MP2's dividend rates only ranged between 4.63 percent to 4.68 percent. These steadily rose to 5.33 percent in 2016 and 7.43 percent in 2017. But given the company's performance in recent years, it looks like members may still enjoy higher-than-market interest rates for a long while. In 2017, the company's net income was P30.27 billion, up from the previous year's P25 billion.
ADVERTISEMENT - CONTINUE READING BELOW
HDMF has also recently adjusted the requirements needed to get into the MP2 program, which may encourage more members to save through the investment scheme. Starting last July, the company has extended the program to retirees who may have other sources of income, as long as they have contributed for at least 24 months to Pag-IBIG prior to retirement. It has also waived the P5,000 monthly gross income requirement for members who wish to become part of the program.
Pag-IBIG Fund CEO Acmad Rizaldy Moti said retirees, particularly those who previously served in the government, have become more interested in investment instruments that can help them earn money even after years of work. "We expect to exceed the 2017 figures, as more and more Pag-IBIG members opt to enroll with our voluntary savings program that is the MP2," said Moti said in a press release. "There's a lot of clamor from retirees, especially those who retired from government service. They're looking for savings mechanisms where they can grow their extra funds."
ADVERTISEMENT - CONTINUE READING BELOW
For more information, visit the Pag-IBIG  site. 
*****
Elyssa Christine Lopez is Entrepreneur.com.ph's staff writer
This story originally appeared on Entrepreneur.com.ph.
* Minor edits have been made by the Realliving.com.ph editors.
More on Realliving.com.ph
Load More Stories
---