Makeovers
Top 5 Makeovers by Kristine Neri-Magturo
Different floor areas, different personalities—see how this designer worked on these transformations Photography: Ocs Alvarez/ACME Visual Productions (Main Photo)
Kristine Neri-Magturo is one of Real Living's go-to designers, may it be for Real Homes or Real Makeovers. Whether the space is dainty or neutral, and whether the occupant is a child or a grown-up, Kristine always manages to create a space that suits their needs and lifestyle. And the best part? She can work with even the smallest of spaces—some walk-in closets are even bigger than these.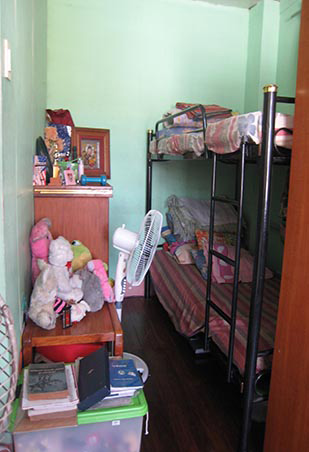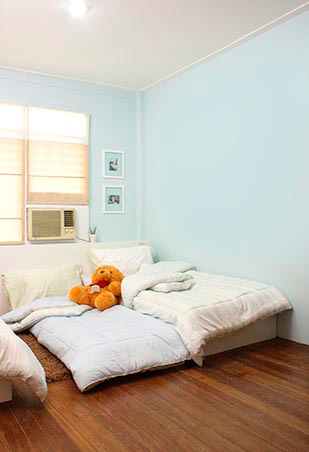 1. A refreshing bedroom for three girls
This bedroom shared by three girls of different ages has been taken over by mess. The room doesn't have a distinct style either. Kristine remedied the situation by modifying the room's layout so the girls can move freely without bumping into any of the furniture pieces. She also had a new closet made to house their belongings. The designer also got rid of the bunk bed and gave the girls a more comfortable trundle bed.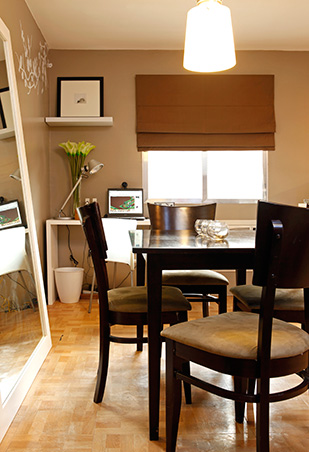 2. A relaxing space for a Farmtown enthusiast
This condo unit occupied by an avid Farmtown player has furniture pieces placed haphazardly and a space that sports a boring look. Kristine transformed this into a more refined space by letting go of some furniture pieces and giving the unit a more efficient layout. Mocha and light beige walls also made the room relaxing. And the most remarkable part? Kristine did all these in just 10 days!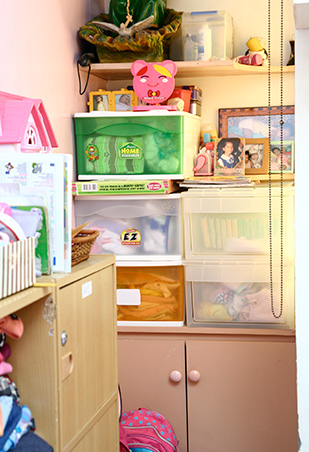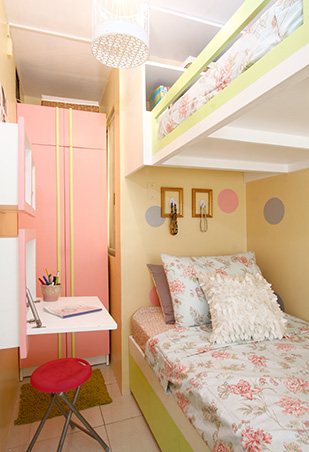 3. A compact yet stylish space for two girls
Can two girls sleep comfortably in a 5sqm room? Yes they can! This formerly dark and cramped room was transformed into a space that is conducive for studying and sleeping. The bespoke bunk beds fit just right in the tight space. There's even a built-in sideboard with a pullout writing desk that the girls can use when they do their homework.
Click here to see the complete makeover.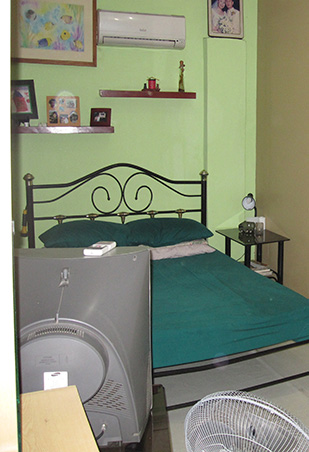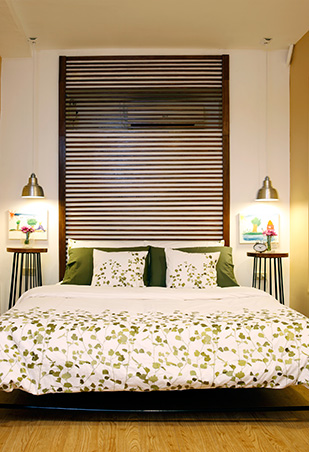 4. A couple's windowless room made bright
What do you get when you have a room that's surrounded by firewalls and has no windows? A dark and kulob room. Kristine remedied this by bringing in stylish light fixtures. She also coated the firewalls with white semi-flat paint and gave the room a beige-and-white color scheme. And lastly, the designer added nifty storage solutions by way of woven baskets and a built-in closet for the couple's clothes.
Click here to see the complete makeover.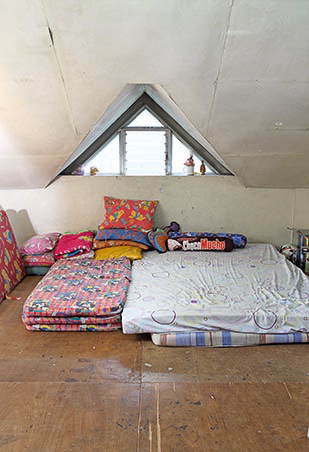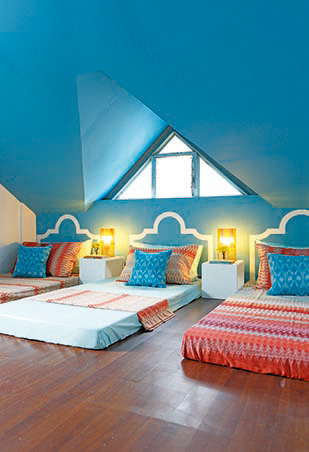 5. A life-changing townhouse makeover
Makeovers have the power not just to transform a space but also to change lives. Such was the case in this Ultimate Makeover in 2013—Kristine made this 30sqm townhouse a true home for a single mom and her five children. The attic became a functional bedroom for the kids, with the deep blue ceiling and white walls adding personality. Mattresses on the floor were made to look like real beds, thanks to the painted faux headboards. Downstairs, all the abubot were discarded to make way for furniture pieces that the family really needs. White walls also made the space refreshing and welcoming.
More on Realliving.com.ph
Top 5 Makeovers by Grace Moslares
Load More Stories
---