Makeovers
Top 5 Makeovers by Hannah Acab-Faustino
Celebrate Makeover Month with the best of the best from an RL favorite Photography: Kurt Alvarez/ACME Visual Productions (Main Photo)
Whether you're starting from scratch or working with an existing setup, everyone knows that styling a space is no easy feat—except if you're working with a design professional. If you've been following RL's makeovers through the years, you would notice that interior designer Hannah Acab-Faustino took part in some of the most memorable transformations we've ever seen. With the help of her husband, contractor Jorge Faustino and their team from IDeal Interior Design Services, the designer has changed not only spaces, but improved lives as well.
While she has become known for using soothing color palettes, fun elements, and Shabby Chic-style finishes, she has a lot more to offer hiding up her sleeve. Check out some of her best work below: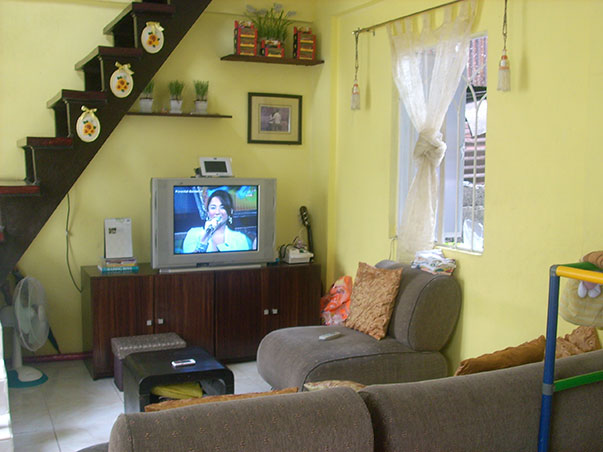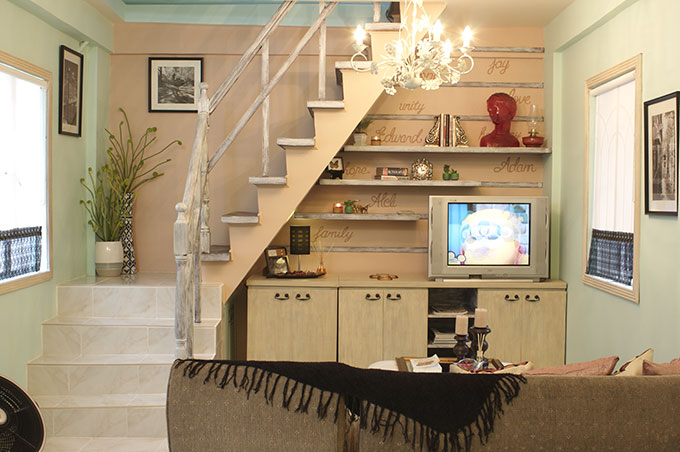 A Living and Dining Transformation in Quezon City
For this makeover, Hannah and her husband, contractor Jorge Faustino, helped couple Aleli and Edward Tadiama beautify their home after a devious construction team left it in a sorry state. Hannah went for neutrals with hints of color to achieve a country chic style and added cozy details to complete the space.
Click here to see the complete makeover.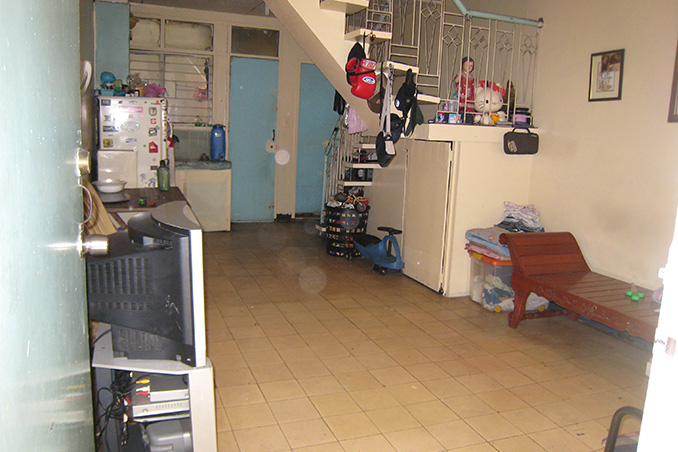 A Warm and Inviting Feel For A Family Home
For Hannah, makeovers don't always mean chucking everything old in the bin—sometimes, it's about working around what already exists. In the Barcos home, she decided to retain the balustrade and simply added new accessories that compliment it such as a statement area rug and textured glass. She also used a lot of orange to add warmth to the space.
Click here to see the complete makeover.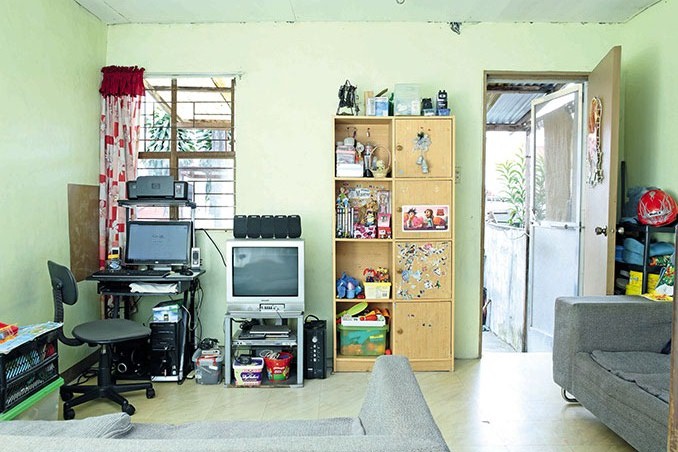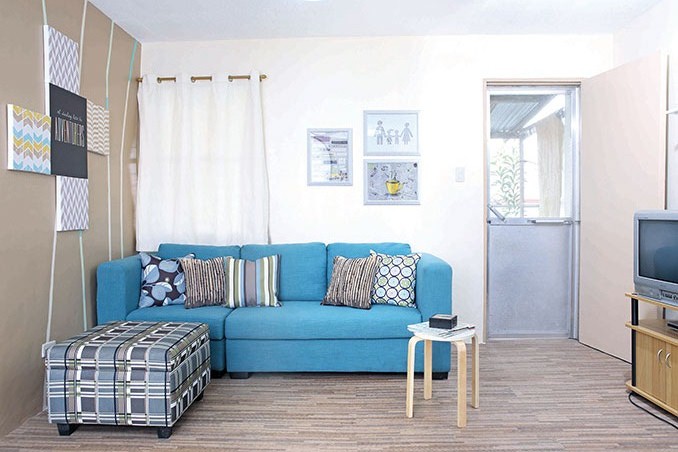 Living, Kitchen and Dining Areas in a 24sqm Space
Hannah is also a huge fan of smart storage. In fact, when she helped information technology manager Terei and his wife Nheldz Asido deal with the clutter of their home, she insisted that they replace the toy cabinet and gadget station with a turquoise sofa. To keep the space functional, she added a plaid ottoman that has a storage compartment and doubles as a coffee table, too.
Click here to see the complete makeover.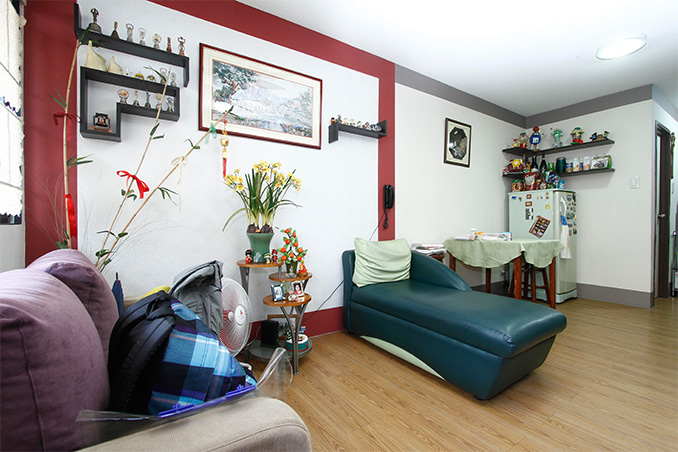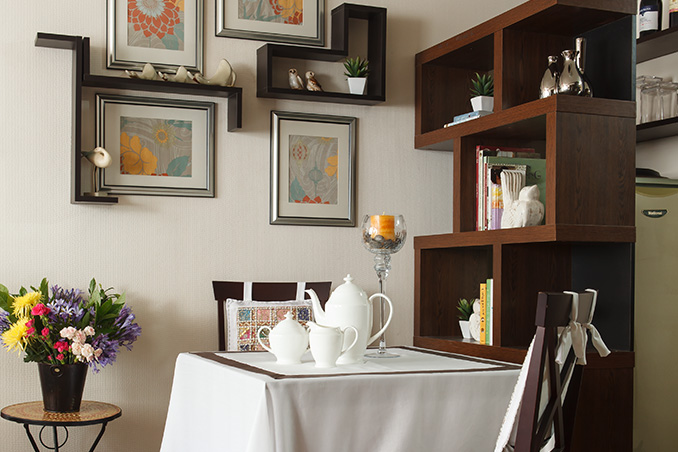 Nature-Inspired Details In A Doctor's Condo
After typhoon Ondoy devastated homeowner Diolina's haven, Hannah decided to use the beauty of the spring season as inspiration in giving the home a fresh start. For the dining nook, she moved the shelves from the living area wall to the dining area wall. She also tried to conceal kitchen appliances with a tall storage unit.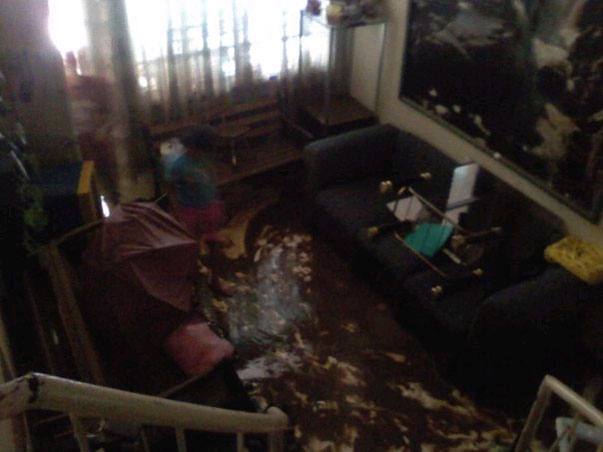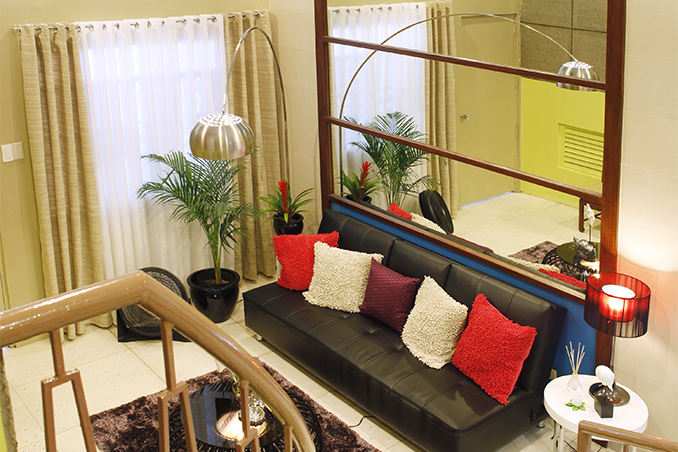 A Two-Week Home Makeover For Ondoy Survivors
Our last makeover also comes from a couple of Ondoy troopers. After the flood subsided in the Corpus family home, there was still a calf-high layer of mud left to clean. To breathe new life into the space, Hannah highlighted the existing high ceiling and spiral staircase with new paint, lighting, furniture, and décor. For the main wall color, she chose a vibrant chartreuse (yellow green) to make it extra lively.
More on Realliving.com.ph
RL Tips: Design Advice from Hannah Acab-Faustino
RL Spotlight: Hannah Acab-Faustino's Favorite Things
Load More Stories
---