Makeovers
RL Makeovers: The Memorable Transformations
The Real Living team talks about some of their favorite makeovers When Real Living first started doing makeovers, the magazine had a budget of only P5,000. But as the years went by, the team was able to take on more ambitious, challenging projects.
However, as the makeovers got bigger, better, and significantly different from the first few makeovers featured 11 years ago, one thing has remained the same: the RL team's commitment to improve homes and change lives.
In this special feature, the Real Living staff looks back on the memorable makeovers – from the heartwarming stories of the homeowners to the dramatic before-and-after transformations.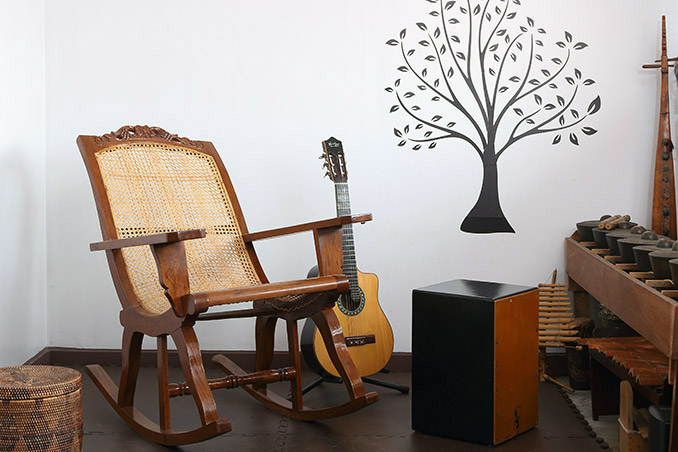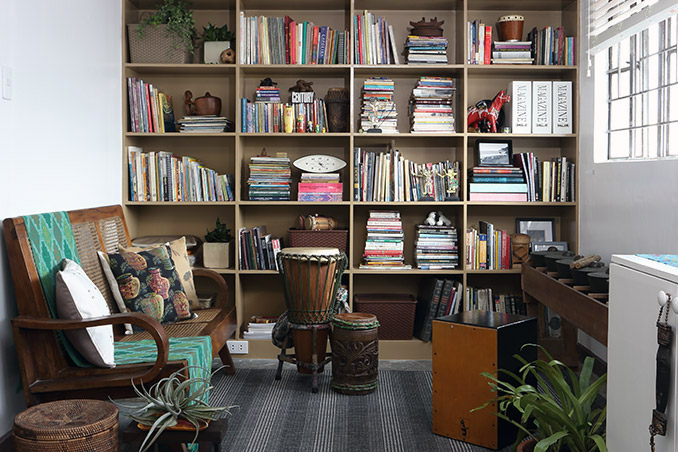 Interior designer: John Vigilia

"The homeowners had lovely native and unusual pieces that worked well with the overall look of their home. It was simple and straightforward but the couple had good taste. However, there was a lot of books, items and décor that were underutilized and haphazardly stored in one room. Interior designer John Vigilia addressed this by adding more storage spaces."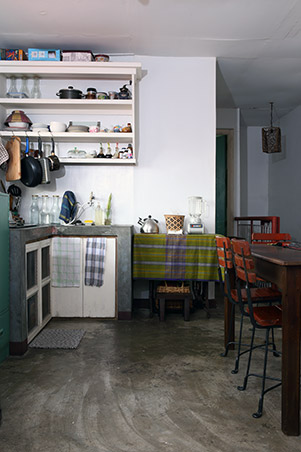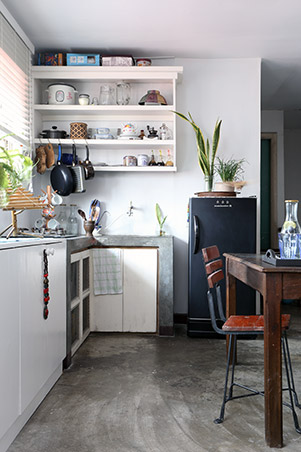 "To get a similar feel in your home, look for native pieces in accessorizing your place. Use wooden furniture -- like something from a grandparent's house! Shop in local stores especially when you're in the province.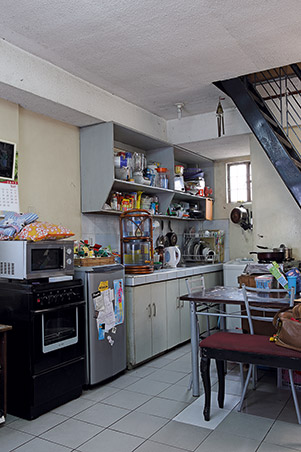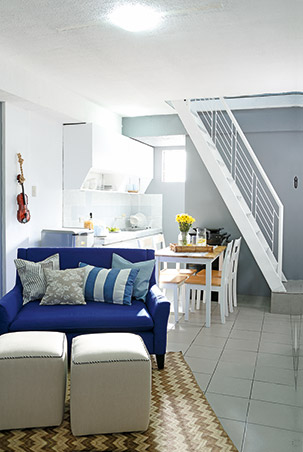 Interior designer: Kristine Neri-Magturo

"It was my first Ultimate Makeover. The transformation was really amazing because the whole house was brimming with so much clutter pre-makeover. Also, because I think the winner truly deserved winning the contest—she's a single mom of 5 kids!--and all of them are scholars! Interior designer Kristine Neri-Magturo did a very good job at decluttering the place and making it look airy and pretty.

There was so much clutter that had been accumulated for nine (nine!) years, so we made sure to ask the owner to really get rid of those that are no longer in use (which is about 90% of the mess). Also, the place is small and is on the second floor of the apartment building. The street going there is also narrow, so I bet Kristine's team and the sponsors' delivery staff had a challenging time navigating."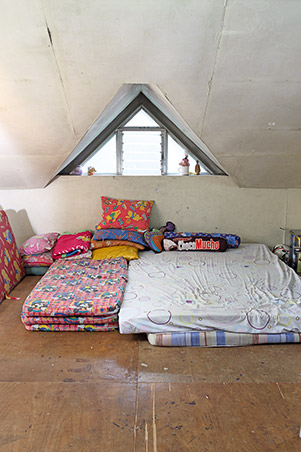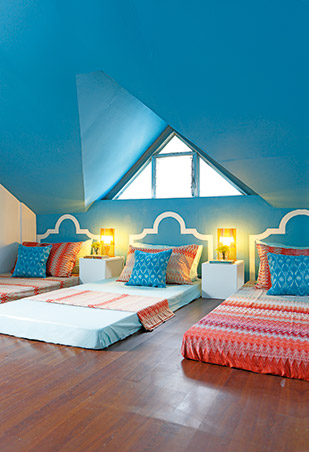 For a similar look, Sunshine advises homeowners to:

"De-clutter, de-clutter, de-clutter! Make sure to purge unused items every 6 months, because even if your house is pretty but there's so much unsightly knickknacks lying around, the clutter will ruin the whole look. This applies especially to small homes."

"Also, don't hesitate to forgo bed frames because they might just cramp the already limited space. Instead, go for proper cushions and place them on the floor. Just make sure to dress up the cushions in pretty linens and fluffy pillows in eye-catching prints."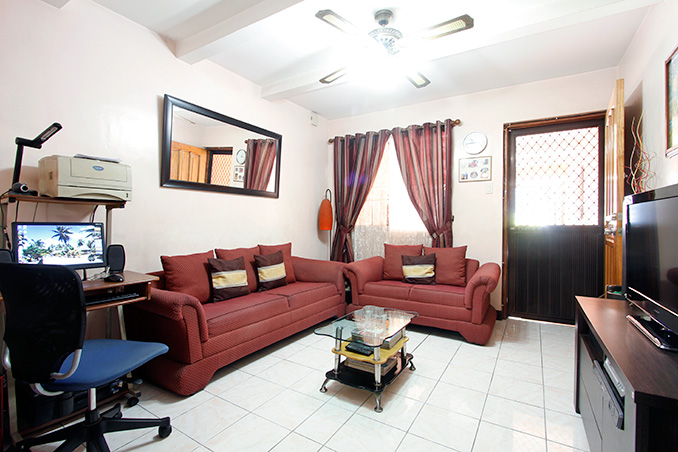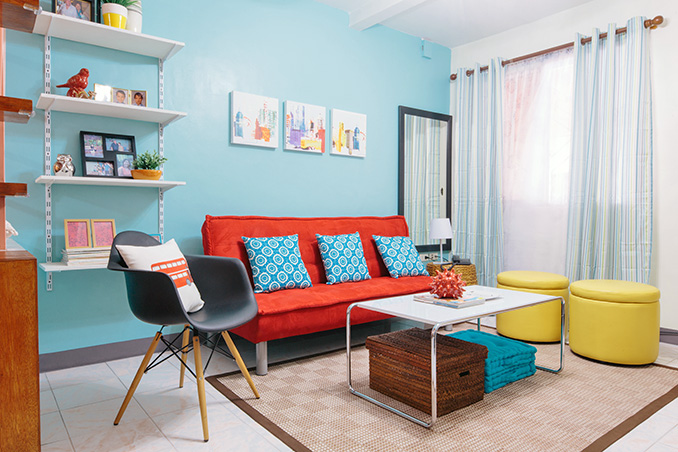 Interior designer: Dagny Madamba

"The Pettigrews we're very friendly and easy to work with. They told me they wanted a living room that has a cheerful and airy vibe where they could entertain guests but can still relax in at the end of the day. The homeowner's living room is quite small, undecorated, and had a bulky classical maroon sofa set (one three-seater and one two-seater)."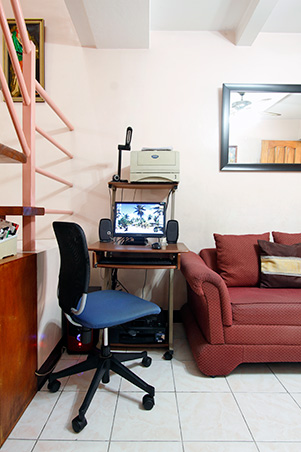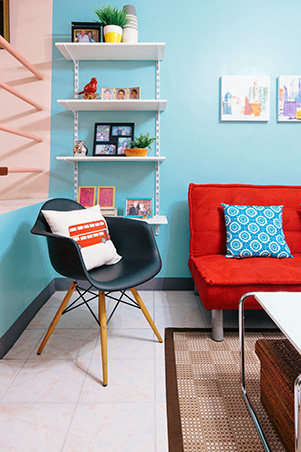 "At first, I wanted to reupholster the sofas with a light-colored fabric and create a more modern shape. I sourced around and discovered it was a lot more expensive than buying a new sofa. So I got them a new sofa bed for less than P7,000, an accent chair, two stools and a couple floor pillows instead."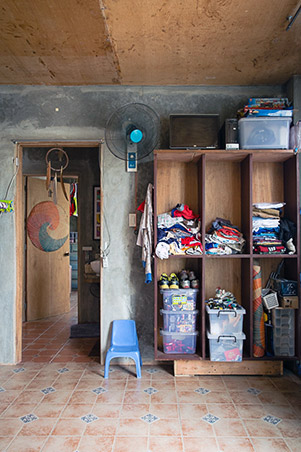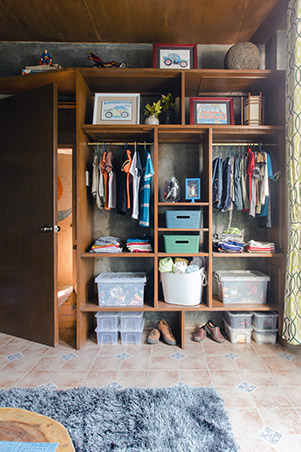 Interior designer: Anais Silvestre

"It was very memorable because the homeowners had a really good design aesthetic that echoed through their home. It was a mix of Industrial and Pinoy. They had bare cement and wood finishes and colorful "banigs" hung on their walls and fabrics with native patterns.

The primary challenge was not to have the boys' room disconnected from the whole house – the makeover look should be consistent with the homeowner's style. Other concerns were the lack of storage for the boys' clothes and toys, as well as the absence of a proper bed for each.

To address these, the designer focused on space planning and the construction of a bunk bed for the two boys. There was no painting needed for the walls because they were already in cement finish. She opened up the space by utilizing one whole wall for a built-in closet and cabinets for the boys' clothes. Materials for the cabinets were built with existing cabinet doors that formed the structure. The designer also took it upon herself to utilize unused space under the stairwell and made it into a play area complete with shelving."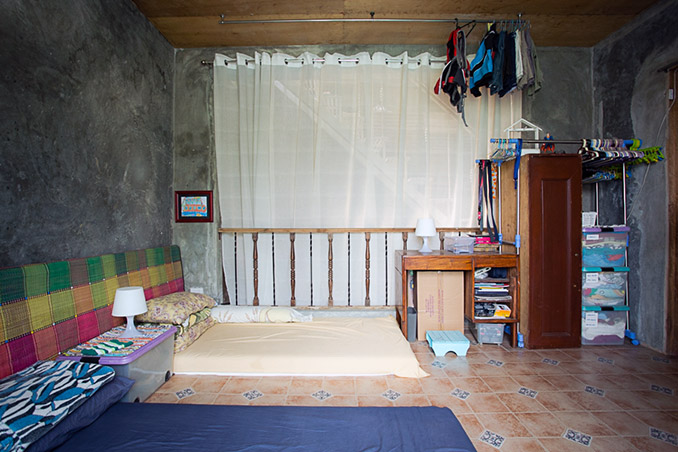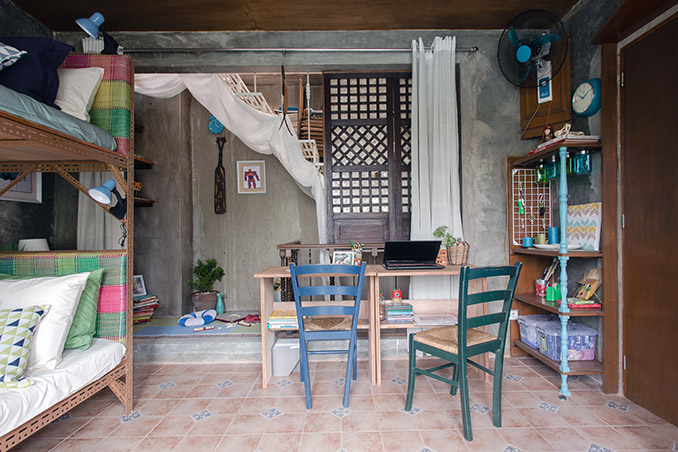 "To keep to the industrial theme, mix wood, cement, and metal – preferably in raw finishes. You can also get inspiration for color from the native and indigenous fabrics found in the Northern and Southern Philippines. Northern colors and patterns lean towards warmer tones and more angular shapes, while Southern colors and patters lean towards cooler hues and curved shapes. Pick a one regional style for consistency."
Load More Stories
---