Makeovers
Mini Makeovers: A Kitchen Renovation in Cainta, Rizal
Real Living reader Jill Lejano shares how she transformed the cooking area in their two-storey house Photography: Jill Lejano
Through the years, we have featured hundreds of incredible transformations of actual Real Living reader homes. Since most of these makeovers were planned and executed by design professionals, we are always especially excited when a Real Living reader works on a renovation on his or her own.
One DIY project that recently caught our attention is Real Living reader Jill Lejano's kitchen transformation. Jill turned the drab, dated, and messy space into a neat and organized area with a sleek modern appeal.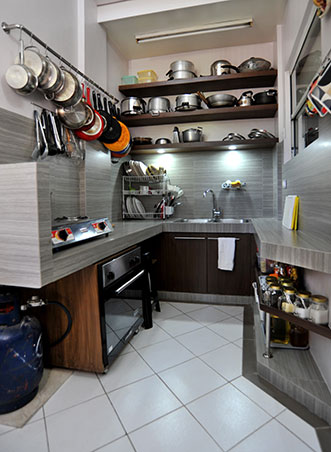 "Since the dirty kitchen is used more often than our actual kitchen, it had a lot of wear and tear—the tiles were chipped and the paint was peeling because of the heat from the gas stove. The sink had a leak and one of the electrical outlets was broken. We also needed more storage for pots and pans."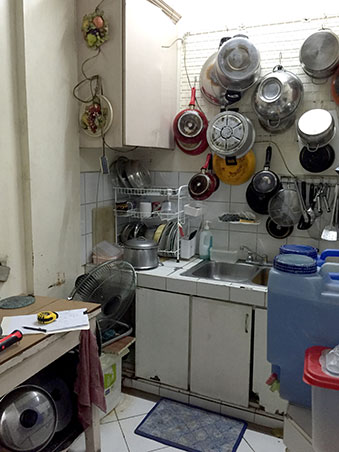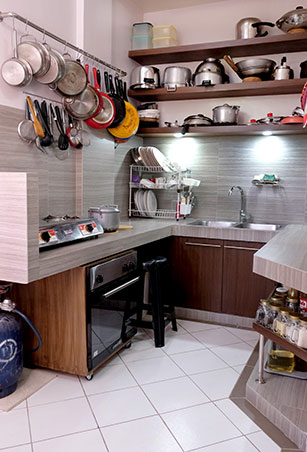 "The walls and ceiling were repainted. The counter and the backsplash were extended and re-tiled. I also had the counter extended to make space for the gas stove."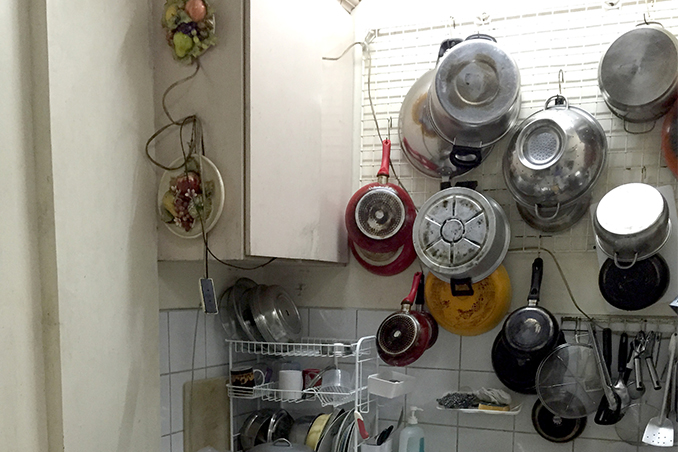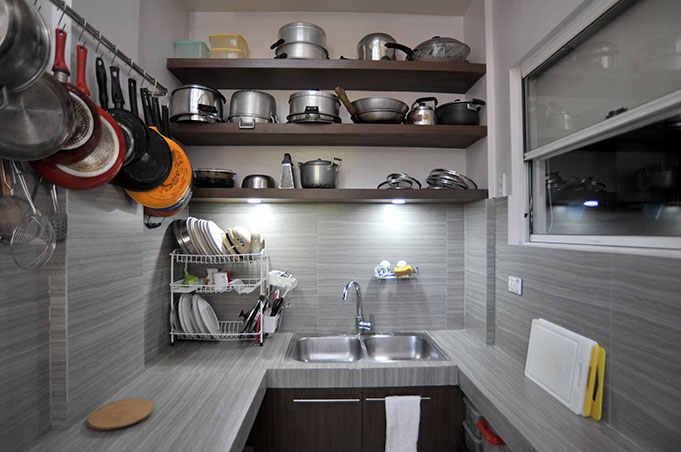 "I also had the hanging cabinet removed. Since it was so small, it was practically useless. I replaced it with three open shelves."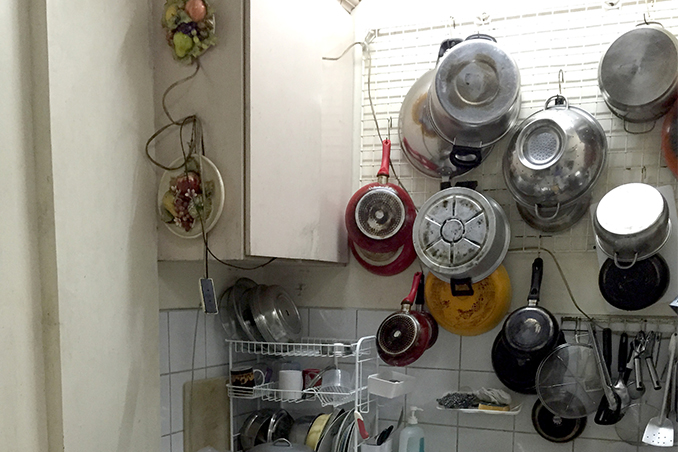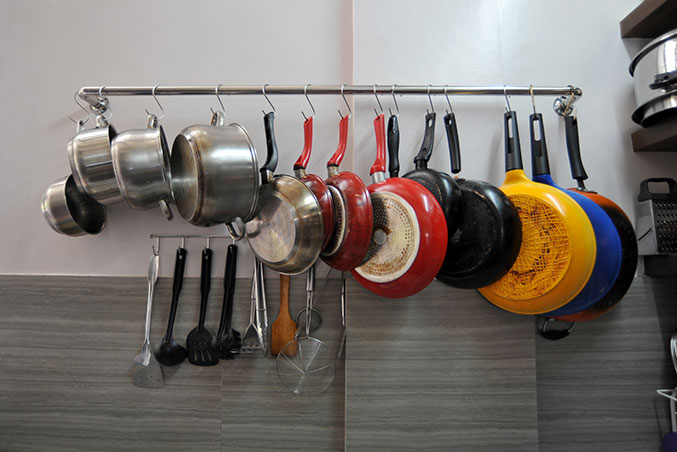 "A customized stainless steel rod and stainless steel hooks are now used to organize pots, pans, and utensils."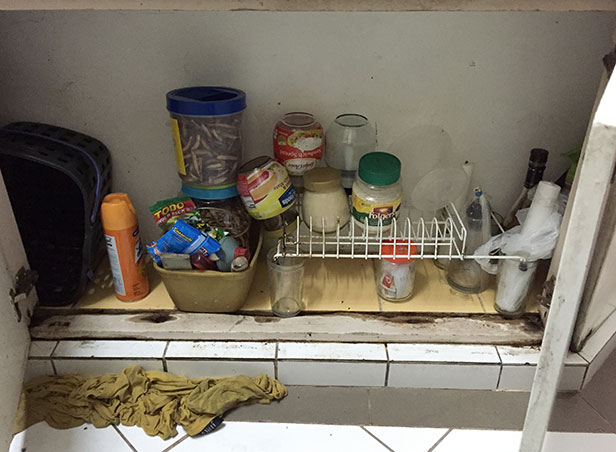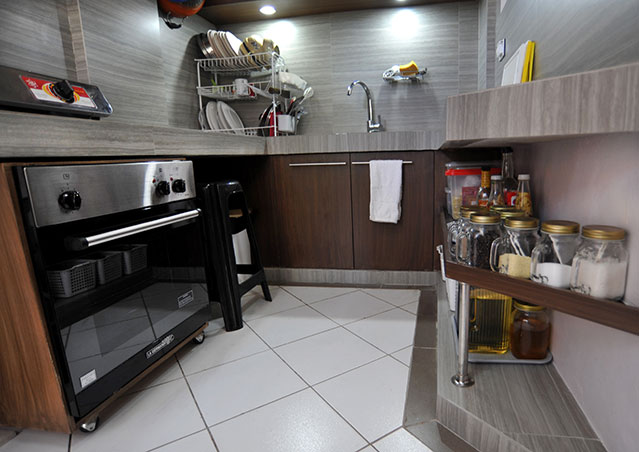 "LED lights were added underneath the shelves. We replaced the lower cabinets with open shelves to give our cook easy access to ingredients and spices. The cabinet under the sink was also replaced with a new one.
Since we clean the kitchen by hosing it down with water and the drain is underneath the oven, we also had a portable box made for the oven. This box is a sturdy case with wheels, something that would allow us to move the oven."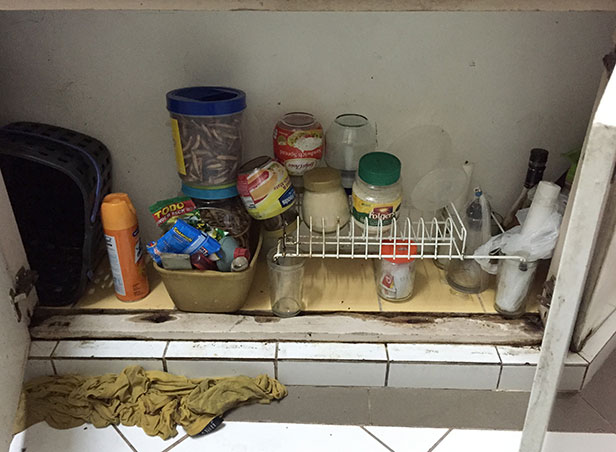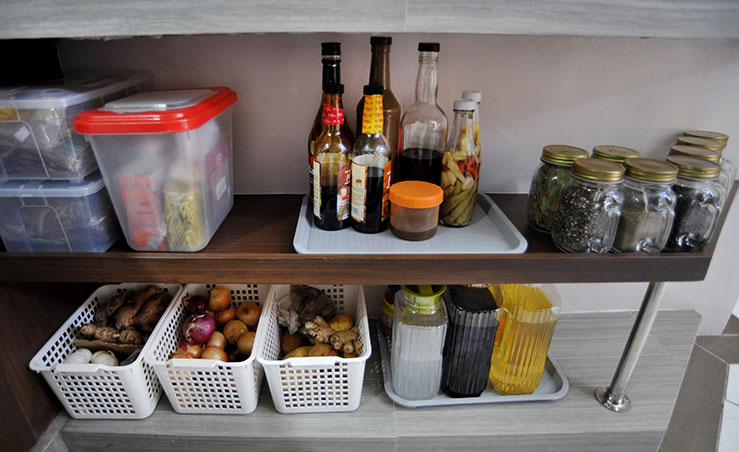 "Examine your kitchen workflow and base your renovation on that.
You can also adjust your budget so that you can have your wants and needs. For example, if there's a tile that you really want but it's expensive, you should choose other affordable pieces.
Remember to maximize your vertical space. Always utilize your walls and ceilings."
More on Realliving.com.ph
Mini Makeovers: 7 Bedroom Decorating Ideas from a Real Living Reader
Load More Stories
---