Makeovers
Mini Makeovers: A Complete Kitchen Transformation in Pasig City
Interior decorator Rochelle Javier turns a messy and small area into an organized and spacious space Photography: Marc Jao Design Consultant: Rochelle Javier
Many homeowners dream about completely renovating their private spaces. And, why not? Although a home makeover may seem expensive and time-consuming, it is actually one of the best things to invest in! A transformed home can provide you and your loved ones with shelter, security, and satisfaction.
If you are currently saving up for your own home makeover, you may want to work on your kitchen first. Be inspired by how design consultant Rochelle Javier turned her cluttered (and teeny-tiny!) cooking corner into the kitchen that she has always wanted.
To help get you started on your own kitchen makeover, she shares two practical tips that you should consider:
Ready for your own makeover? Contact interior decorator and events stylist Rochelle Javier at (0927) 463 7248.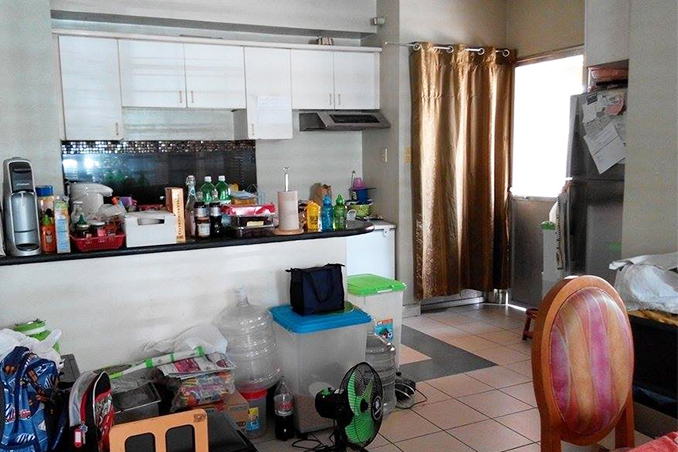 Begin by imagining your dream kitchen! Don't look at the one that you have now — find an open area in your own home and act out a "cooking scenario."
For example, you can pretend that you just came back from the supermarket. Pretend that you are putting your groceries away to find out how much storage you will need. You can also pretend to cook and bake so that you can figure out the best layout for you and your family.
RL Tip: You should make a list of everything you need and draw the perfect kitchen layout.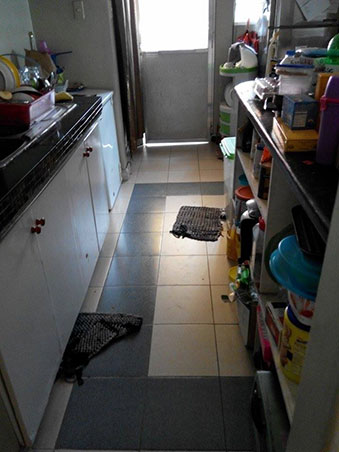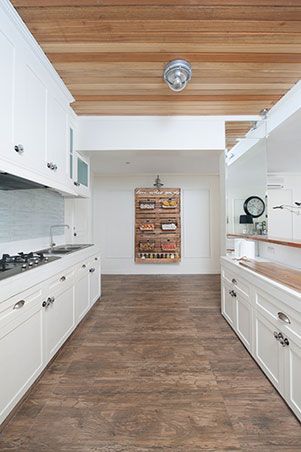 You should be prepared to splurge on the best materials, fixtures, and appliances. If you try to scrimp and save too much, you just might end up with a kitchen that you don't really like. It is better to do it right the first time so that you never have to spend again on other renovation costs in the future.
In the case of Rochelle's kitchen, she already changed everything, including the height of the ceiling and the size of the space. She also replaced the cabinets, backsplash, counters, and flooring for the ideal cooking corner.
More on Realliving.com.ph
Mini Makeovers: A Kitchen Renovation in Cainta, Rizal
Mini Makeovers: A Bedroom Transformation in Caloocan City
Mini Makeovers: 7 Bedroom Decorating Ideas from a Real Living Reader
Load More Stories
---