Kitchen & dining
4 Savvy Kitchen Makeover Ideas (As Learned from Real Makeovers)
Revamp your cooking space with these nifty must-dos Photography: Jun Pinzon (Main Photo)
The fact that the kitchen is one of the busiest areas at home gives you a hundred reasons why you should at least update its look every once and a while. If you are worried about the budget needed, don't be! Keeping it neat and organized already saves you from a lot of stress since a clean space won't attract pests, and helps you work efficiently too. Plan your kitchen makeover soon and let these inspiring stories motivate you: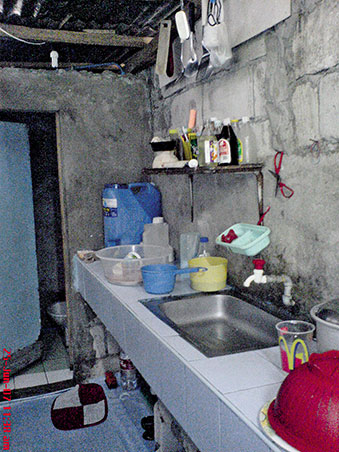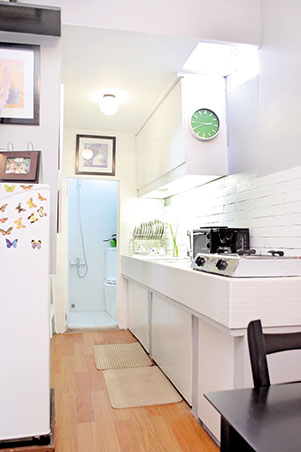 White is might
Some may have reservations about using white in the kitchen and we can't blame them. Given the tasks and chores that you need to work on, white countertops and cabinets can get dirty easily. Let this transformation change your mind!
Former Real Living creative directory Gwyn Guanzon chose white building materials—white paint, white tiles, and white brick-inspired backsplash, to open up the narrow space. If you also have a one-wall kitchen at home, you can create a streamlined look by going white all the way. It also helps create an illusion of bigger space. Worried about clutter and mess? With this refreshing palette, you can easily spot dirt and you will feel inspired to keep it spotless!
How do you liven up an all-white kitchen? Inject pops of color by adding wall decals in vibrant hues and bringing in potted plants and herbs.
Photos by Miguel Nacianceno | Click here to see the complete makeover.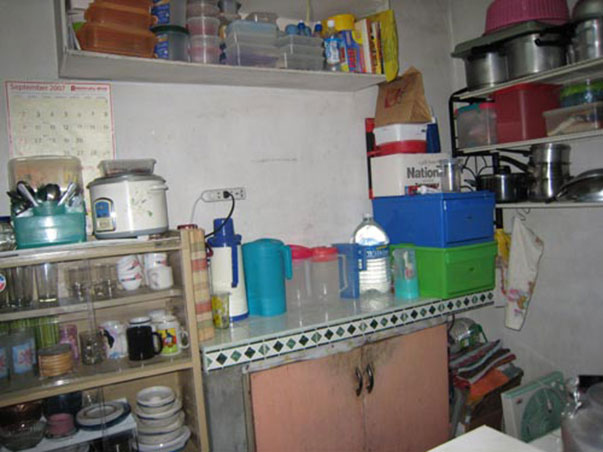 Practice safety always, in all ways
Since the gas tank and other important wirings are found in the kitchen, it's important that you practice safety first. In this kitchen, the old walls didn't have a metal framework. Interior designer Andrew Galano had new walls built using cement. He also replaced the electrical wiring.
What can you do to ensure safety in the kitchen? It's best to consult with your trusted carpenter and electrician. Ask them if the cabinets will still hold and if there are no possibilities of wires getting tangled. It's also important that your system can handle the load. Don't just plug and unplug your appliances to avoid accidents.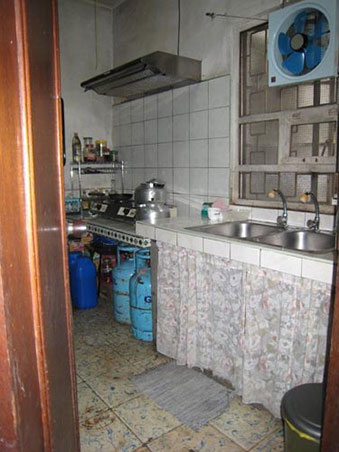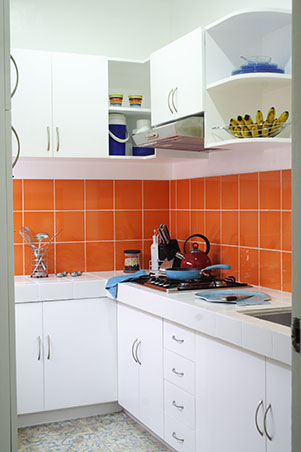 Determine the layout and storage needs
To be able to work efficiently in the kitchen, you need to choose the best layout for your space. With the right layout, you can finalize the placing of your appliances, plus, you can work smoothly since you know where the prep and actual cooking areas are.
As with the other areas at home, proper storage solutions are important elements in the kitchen. Check your cabinets and make sure you purge if there are items that are a year-old in there. Discard items that you no longer need to give way for new things. Plan if you need extra containers and wall-mounted shelves too.
Photos by Jun Pinzon | Click here to see the complete makeover.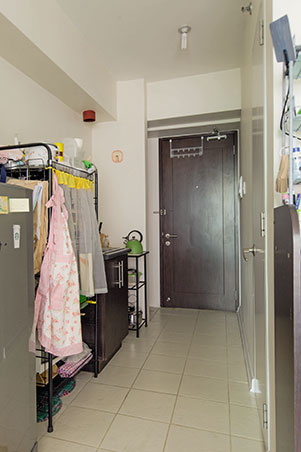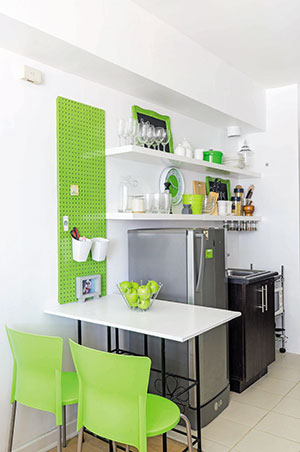 Maximize space
In this 21sqm condo home, interior designer Vivian Gacad had to let go of the metal racks that are taking up space. Since having numerous racks also made the home look cramped and cluttered, the designer chose to have wall-mounted shelves instead.
This idea can work well for you if you only have a small kitchen to work with! You can make it look bigger that it really is by choosing built-in shelves and cabinets. With these storage solutions, you get to maximize vertical space as well.
Bonus tip: Color is power! Given the small space, Vivian also chose refreshing colors to perk up the space. Green is always pleasing to the eyes while white makes any room look extra spacious.
Photos by Dairy Darilag (Before) and Michael Angelo Chua (After) | Click here to see the complete makeover.
More on Realliving.com.ph
5 Things We Learned from Living Room Makeovers
8 Real-Life Kitchens to Inspire Your Own Cooking Space
Load More Stories
---