Makeovers
Family Transforms Bodega Into A Cozy Hangout Spot
Joy calls their bodega an "eyesore" since it is where they dump unused furniture, old toys, clothes, and more. When you have kids of different ages and interests, it takes extra effort to make the family bond together. For Joy Mesina, 45, quality time as a family usually happens on weekends, "since everyone has their own thing to do, either in school or at work," she tells SmartParenting.com.ph in an email interview. Joy and her husband, Francis Mesina, have four kids: Patricia, 21; Patrick, 20; Bianca, 16; and Franco, 4.
When the enhanced community quarantine was declared in Manila, anxiety settled into their household. There were no gigs for Patrick, who is a bass player of a band; no events for Patricia, who is into Digital Marketing; and school activities for Bianca, who is used to cheerleading practice every day. "There was nothing to do but to stay home," Joy notes. "Suddenly, we had plenty of time on our hands and we felt that there should be something good we could do even in this situation."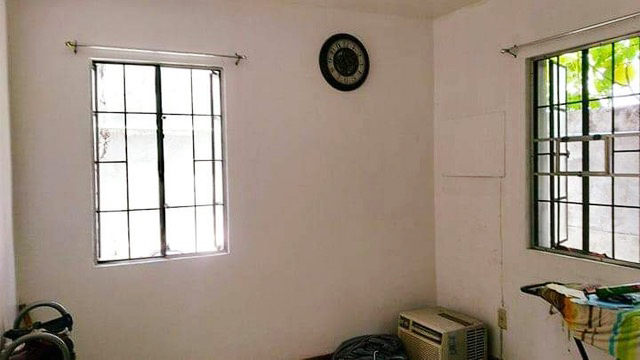 ADVERTISEMENT - CONTINUE READING BELOW
Like other moms, Joy turned to home improvement for distraction. Her target? Their bodega. "Since we moved to our house two years ago, the underground room has been our space for unused furniture, old toys, and boxes of clothes and other stuff my children have outgrown. Packing and unboxing is one of the most difficult things to do and we were left to do everything by ourselves with no helpers around," the mom of 4 shares.
Thanks to the lockdown, they finally had time to accomplish this quarantine project! "Honestly, it is an 'eyesore' every time we take a peek inside, or when we need something from one of the boxes," Joy says.
She adds, "[I've been] hoping that one day, we would all have the time and energy to start decluttering and give justice to the room. Sayang kasi 'yung space, hindi nagagamit ng maayos."
Family room ideas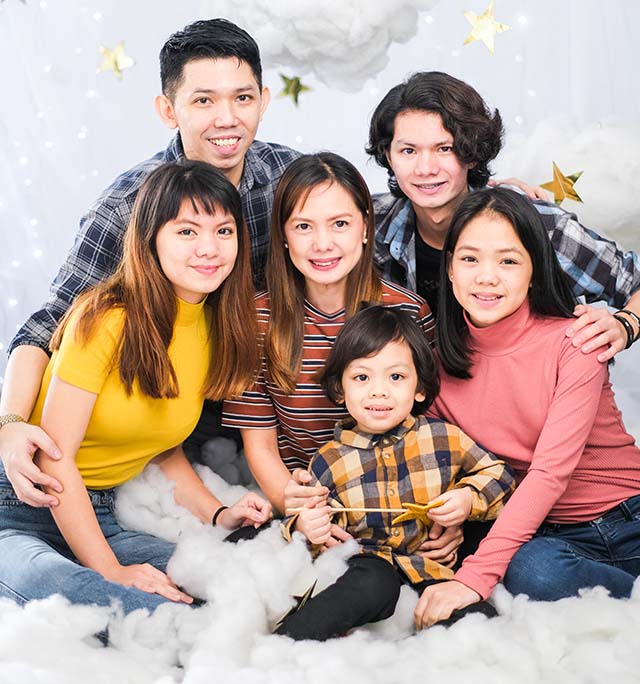 All family members shared their input on how they wanted the space to look like, so it took them a month to decide on the team. "The girls wanted it to be like a movie room with a projector or a large TV like in a theatre room, while my son wanted a music/studio room so he can hang with his band members when things are back to normal. I, on the other hand, wanted it to be like a playpen where my 4-year-old can play," Joy says.
Finally, they decided on a "neutral" space where all of them can relax and eventually have their online classes. "Simple and chill," as Joy puts it.
Take a look at how the Mesina family transformed their bodega into a family room!
Furniture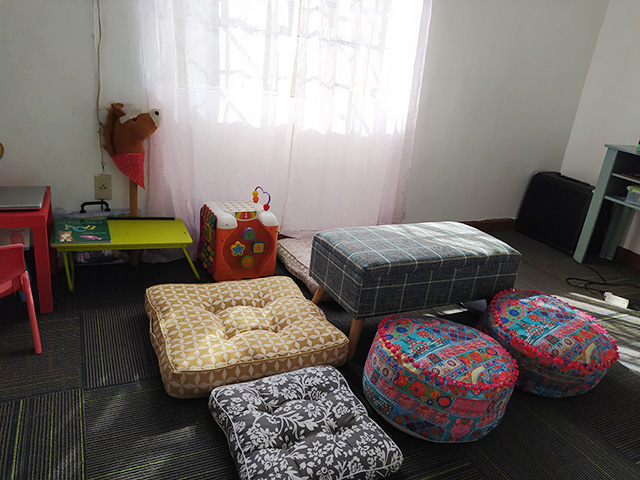 "Since the room is not too big, we decided to buy furniture that can easily be moved and removed ­— like big floor pillows and just a storage table at the center para they can convert any time, depende sa kanila," Joy says. "We also used old stuff that were already around the house."
ADVERTISEMENT - CONTINUE READING BELOW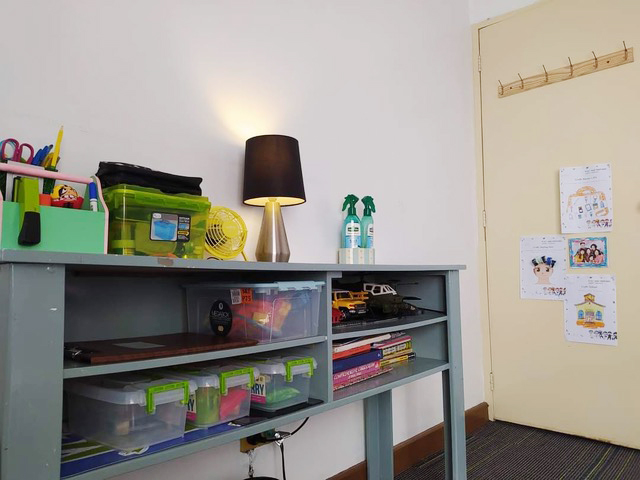 Flooring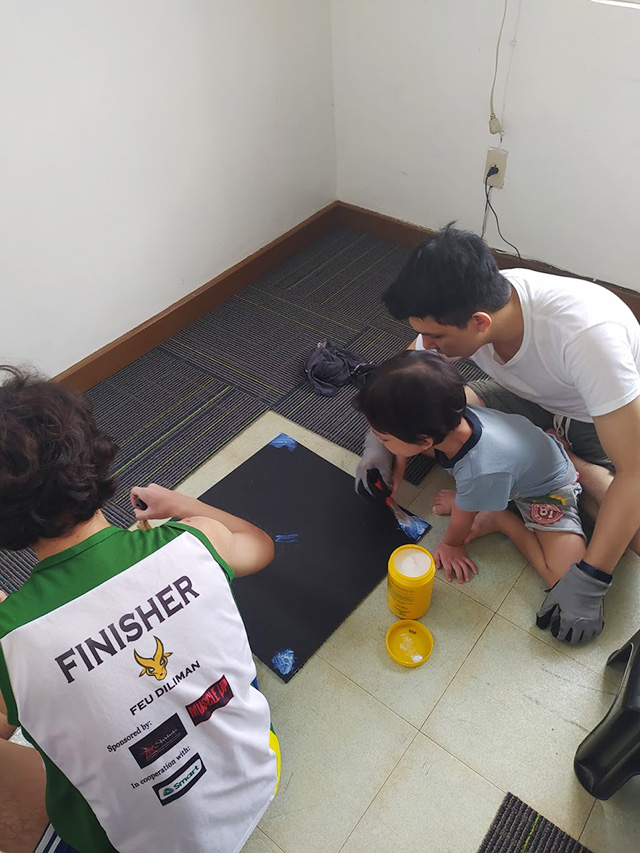 They decided to go for carpeted tiles so that it is also safer for their youngest child. Joy shares that they got it from an online seller at Carousell.ph.
Walls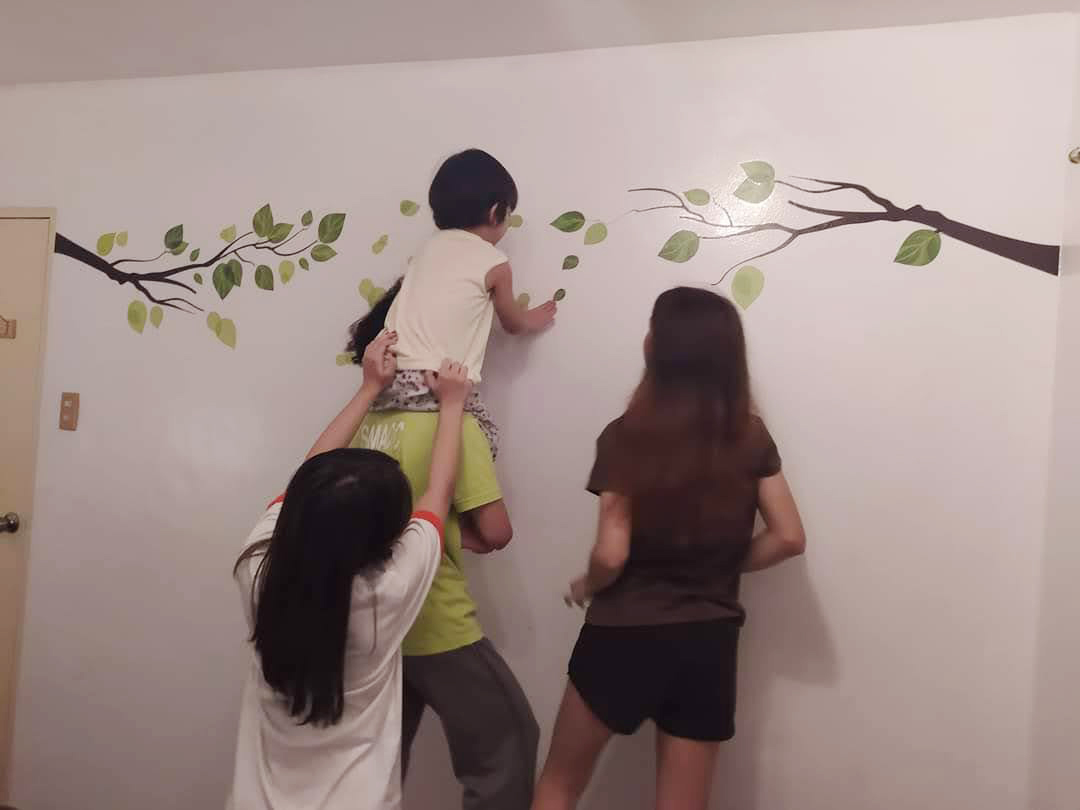 Joy and her family painted the walls with a fresh coat of white paint. To brighten it more, they also put up wall stickers or decals.
The mom shares that they actually didn't spend a lot on the makeover since they repurposed a lot of items. Here's a simple breakdown of their expenses:
Php8,580 (Php220 each for 39 pcs) for the carpet tiles
Php499 each for 2 square floor pillows
Php499 each for 2 round floor pillows
Php2,500 for the ottoman (storage table)
Php500 for the vintage clock
A chill hangout spot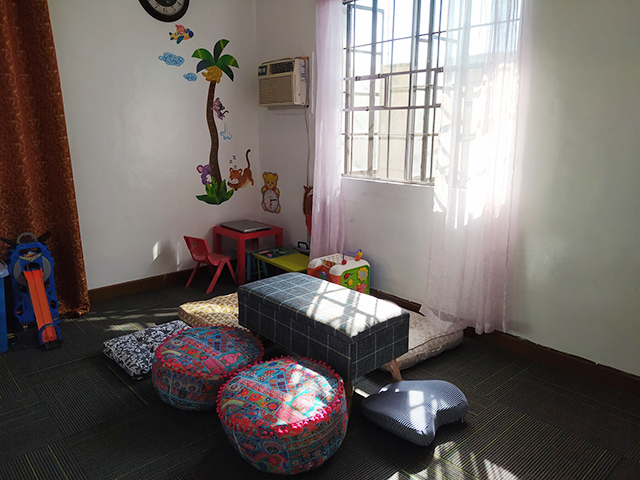 ADVERTISEMENT - CONTINUE READING BELOW
Joy shares that they started the project on the third week of June and it took them three weeks to finish, since most of the items they needed were out of stock due to the resumption of modified enhanced community quarantine in Metro Manila. But the end result is worth it.
"We were very satisfied with the outcome," Joy says. "Chill lang 'yung look; simple and comfortable, and just right for my growing kids."
Now the kids love hanging out in their former bodega. "It's like hopping to a different space where they can be themselves. Sometimes my girls would move the pillows and table for their workout session or my son would just practice with his bass guitar," Joy shares.
What the mom learned during their quarantine makeover was to listen to her kids and involve them with the project. "You need to listen to their opinions and try to balance each of their preference. By involving your children, you are giving them opportunities to learn new skills and life lessons like laying out floor tiles, sticking designs on the walls, and being able to clean up their own mess."
Want to share your home makeover? Email us at [email protected] and tell us about your project. For more home improvement and renovation ideas, click here.
This story originally appeared on Smartparenting.com.ph.
* Minor edits have been made by the Realliving.com.ph editors.
More on Realliving.com.ph
Load More Stories