Thanks to His Cookie Business, this 22-Year-Old Was Able to Turn a Storage Room into a Bedroom
It also works as his home office! It's no secret that the pandemic pushed many of us to discover new hobbies, revisit old pastimes, and follow-through on planned projects. For Daeron Carlo Pabiloña, it meant finally starting his own cookie business, which used to be just an idea often suggested by his friends. "I just want to focus on my day job, but while helping my mother set up her banana bread and cinnamon roll business, I realized that I also want to bake and sell cookies," he shares with Realliving.com.ph.
After leaving his job last year, Daeron successfully set up Everydae Indulgence with a P2, 000 starting capital. From there, the cookie shop began offering different cookie flavors and has gained a following online. Thanks to his small business, Daeron had the inspiration and budget to transform the storage room in their family home into his bedroom/mini office. "I've been telling my parents about it because the storage room has huge windows even if it's the smallest room in the house," he recalls.
ADVERTISEMENT - CONTINUE READING BELOW
With the help of his father and an experienced mason, the young business owner was able to accomplish a new feat—turning the once cluttered space into a maaliwalas and functional room where he can relax and conceptualize new flavors for Everydae Indulgence.
See the transformation below:
Before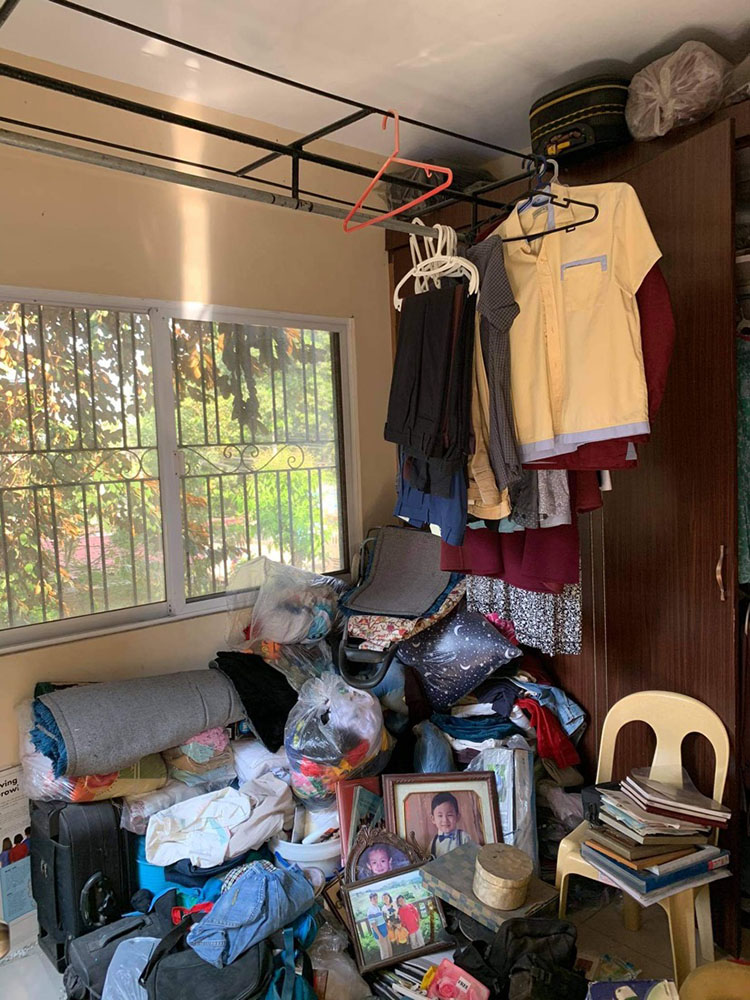 While the storage room has big windows, it was still cluttered and had to be cleaned. After getting rid of the clutter, the makeover began with only one experienced mason in charge of turning Daeron's vision into reality.
After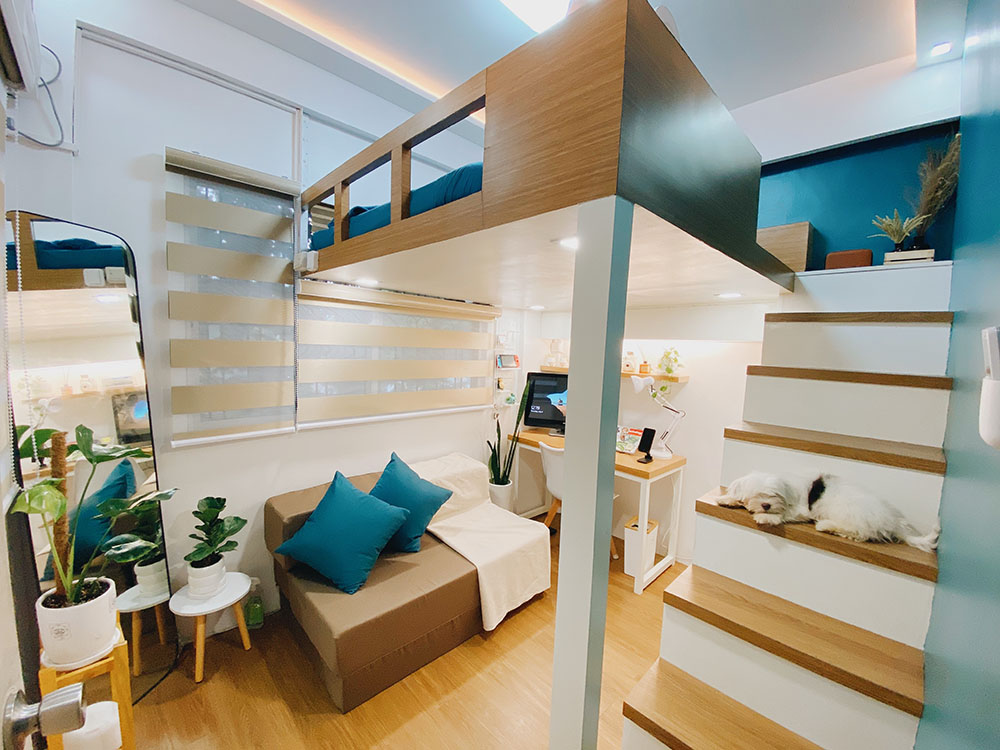 After a month-long makeover, the traces of the old storage room were gone! Daeron opted to have a loft-type bed so he can have enough space for a work area and a sofa bed. "I've been sleeping on a loft bed since 2015 and I'm really used to it. I asked help from an archi friend to visually create my design and plan," the young entrepreneur explains.
ADVERTISEMENT - CONTINUE READING BELOW
Before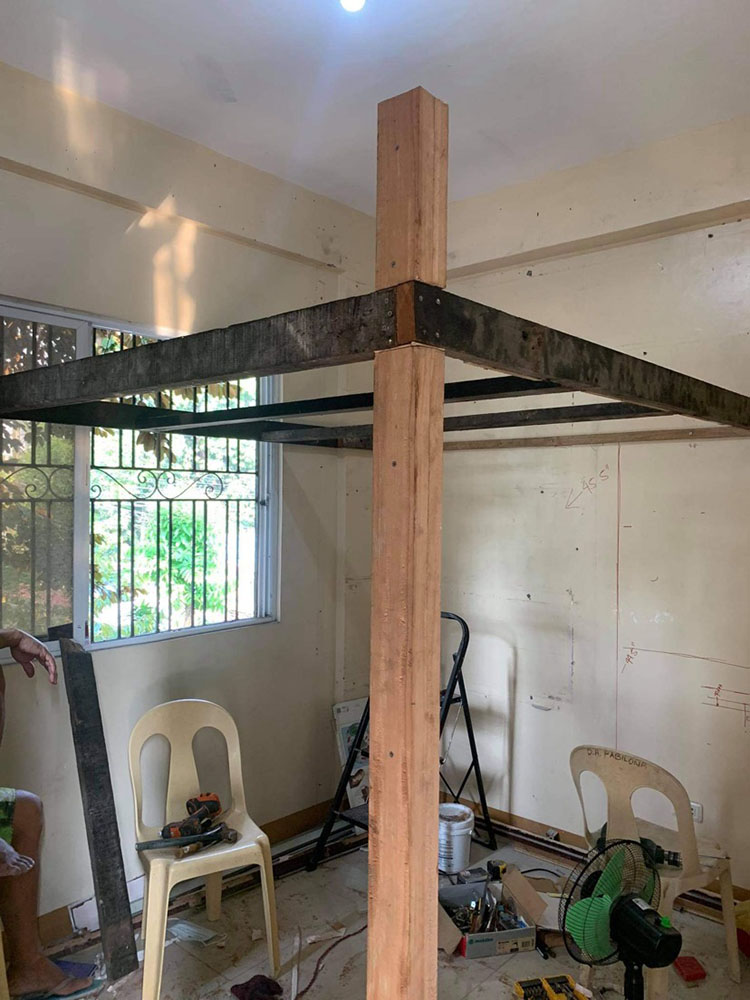 A huge cabinet was removed to accommodate the would-be loft-type bed. It's important to have a sturdy foundation and that the structure can handle not just Daeron's weight, but the mattress as well.
After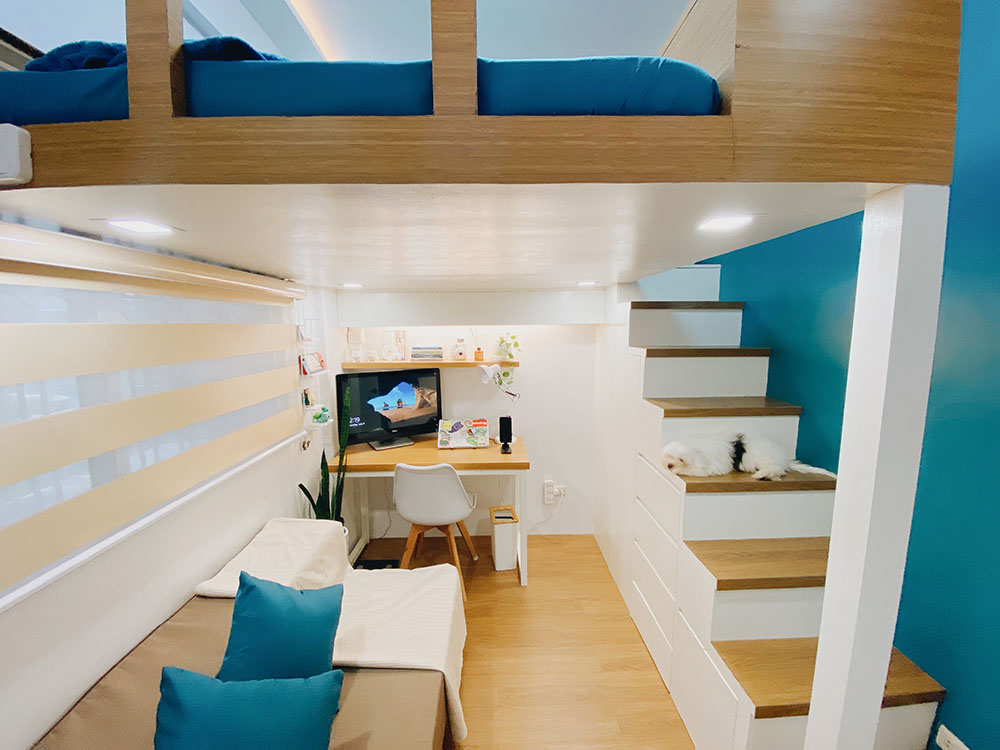 ADVERTISEMENT - CONTINUE READING BELOW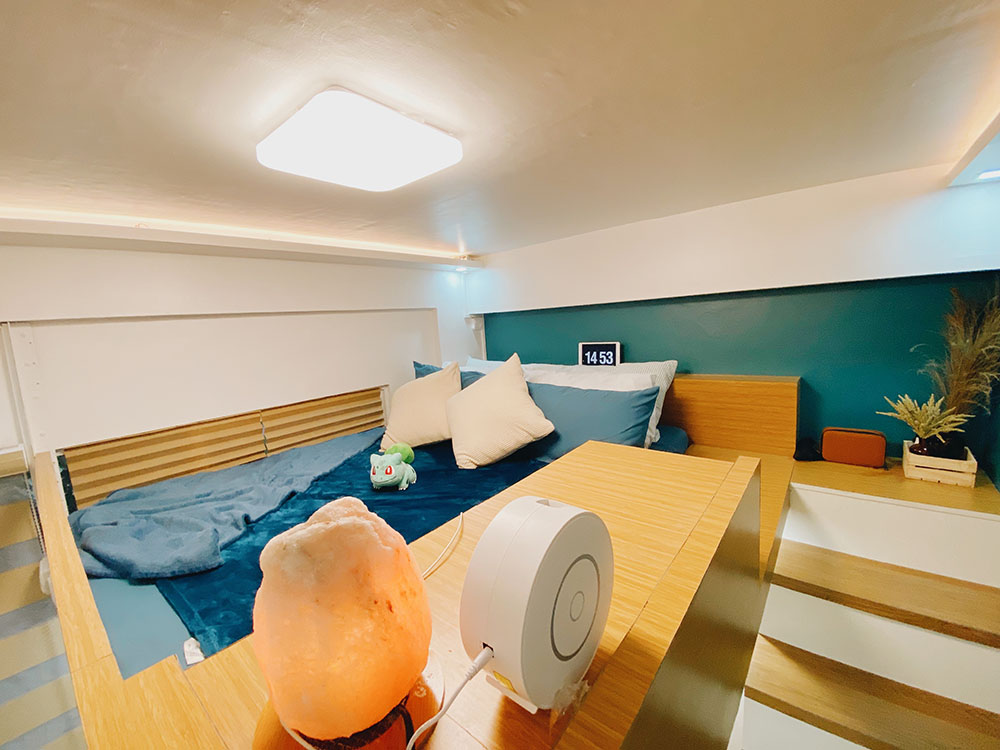 Taking into consideration the ceiling and the space needed below the sleeping space, they had to plan the height of the loft well. "I really wanted to achieve that 'Tagaytay cabin' kind of look," says Daeron. With the combination of wood, white, and the right shade of blue—he was able to achieve that calming ambiance that's reminiscent of the tourist spot.
ADVERTISEMENT - CONTINUE READING BELOW
Before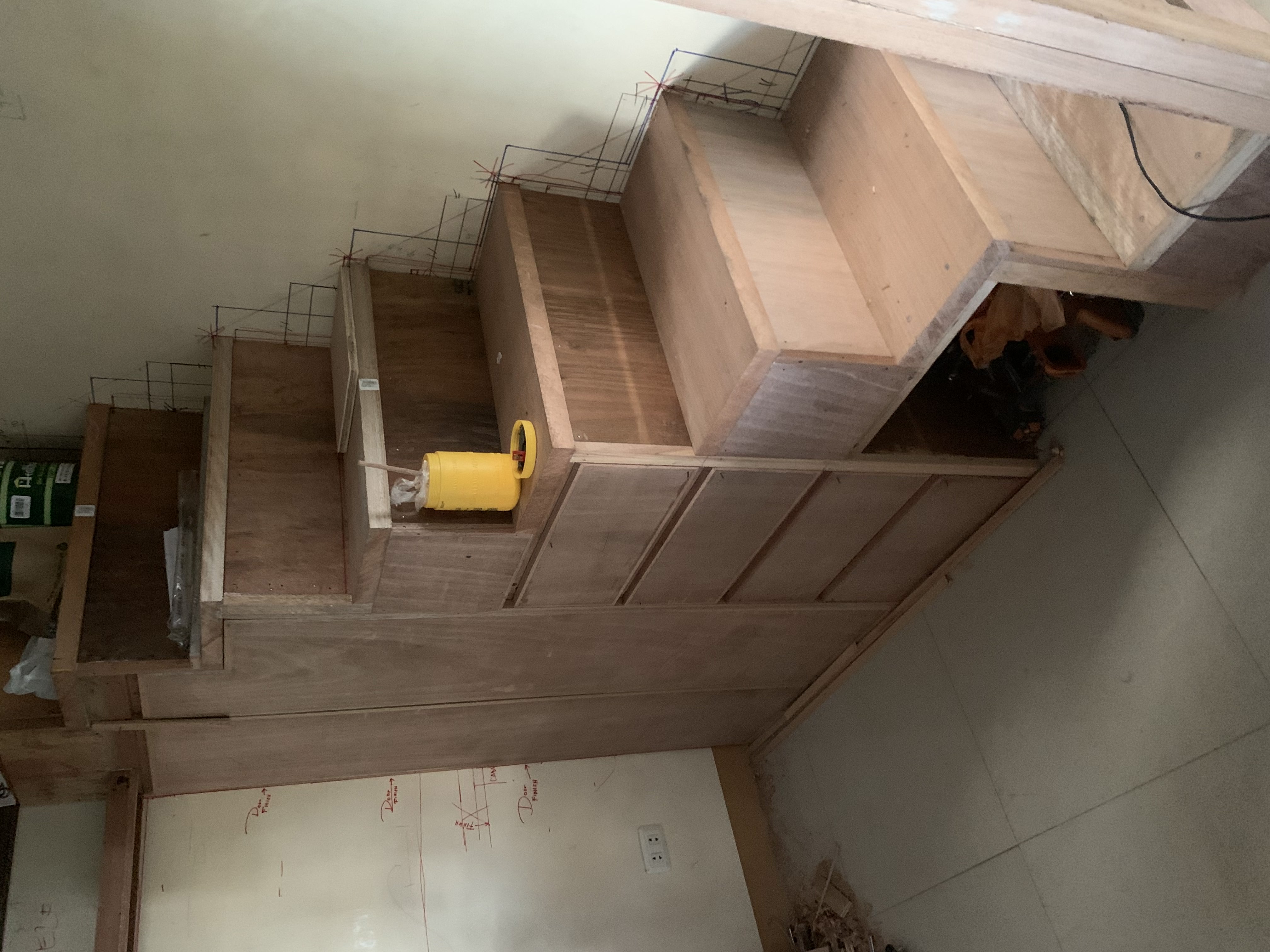 In any small space, storage is of utmost importance. To avoid clutter and to make sure he has enough storage space for his clothes and belongings, the steps leading to the sleeping area also work as storage compartments. "The stairs are made from two-inch plywood which I really like because it's thick and sturdy," Daeron shares.
ADVERTISEMENT - CONTINUE READING BELOW
After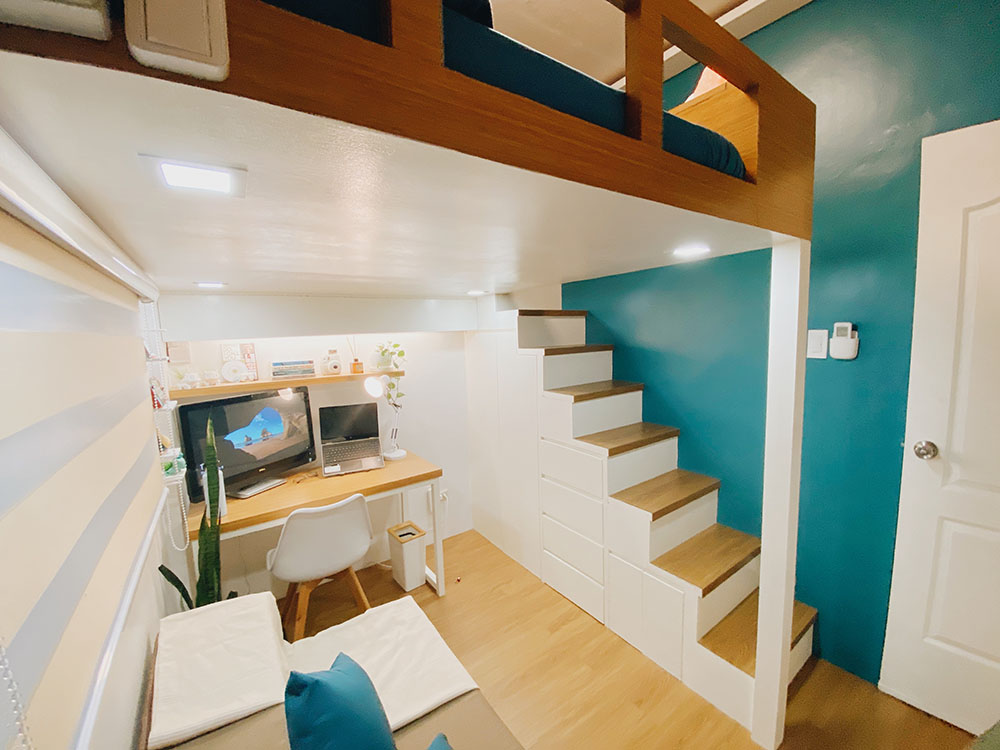 To polish the look of the steps, he also made sure to incorporate wood laminates.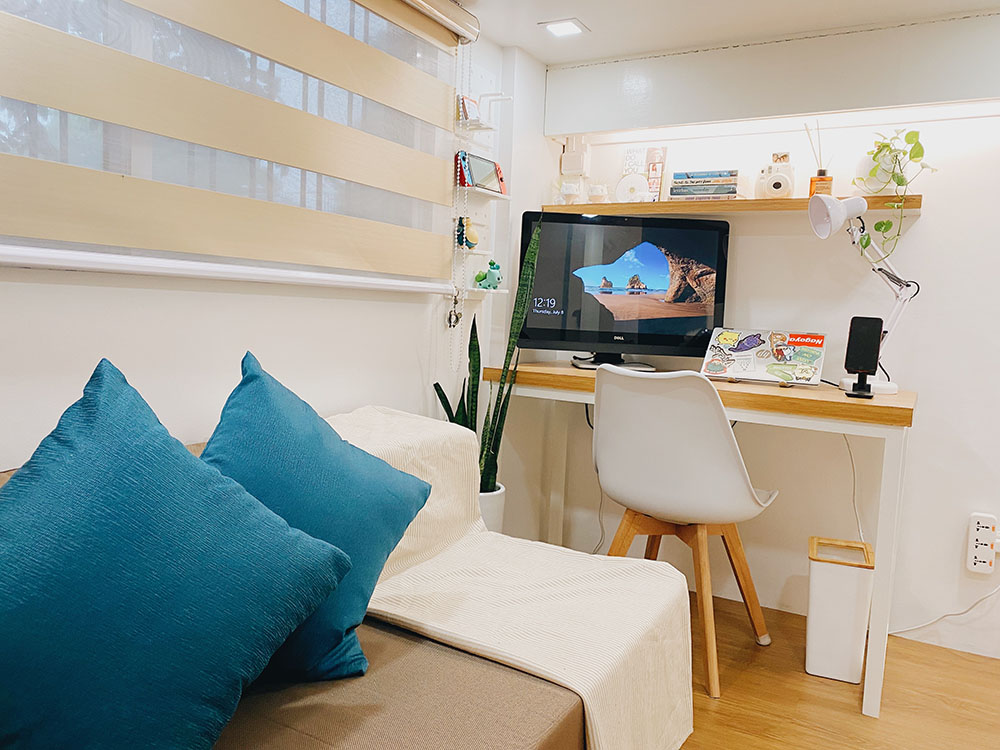 ADVERTISEMENT - CONTINUE READING BELOW
Having the right table that can accommodate his essentials was important to Daeron during the makeover as well. "I want my table to be wide and long enough so I have enough space," he says.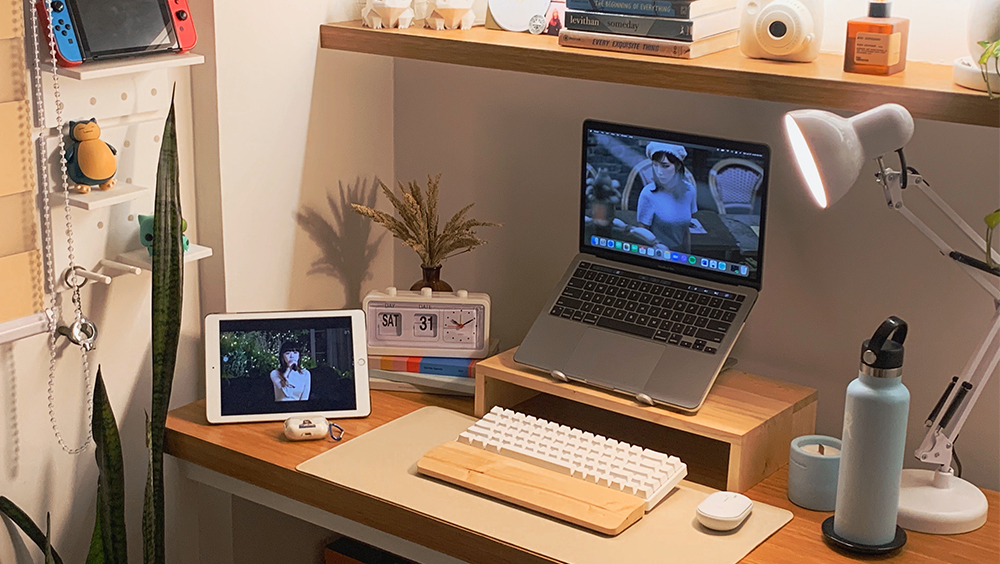 Using the excess wood they had, they were able to create the desk and floating shelf. The shelf features some of Daeron's favorite things. Keeping the items on display at a minimum helps maintain the clean and streamlined look.
ADVERTISEMENT - CONTINUE READING BELOW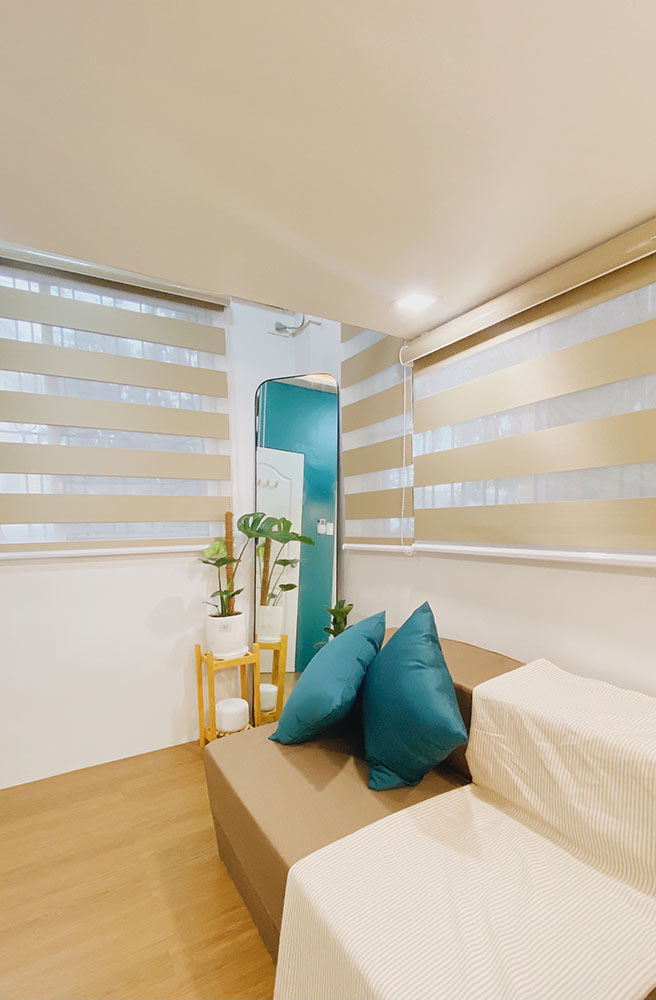 "What I really love about this space is the vanity corner with my favorite arch mirror and potted plants," Daeron shares. This is also the first things guests will see when they step inside the bedroom.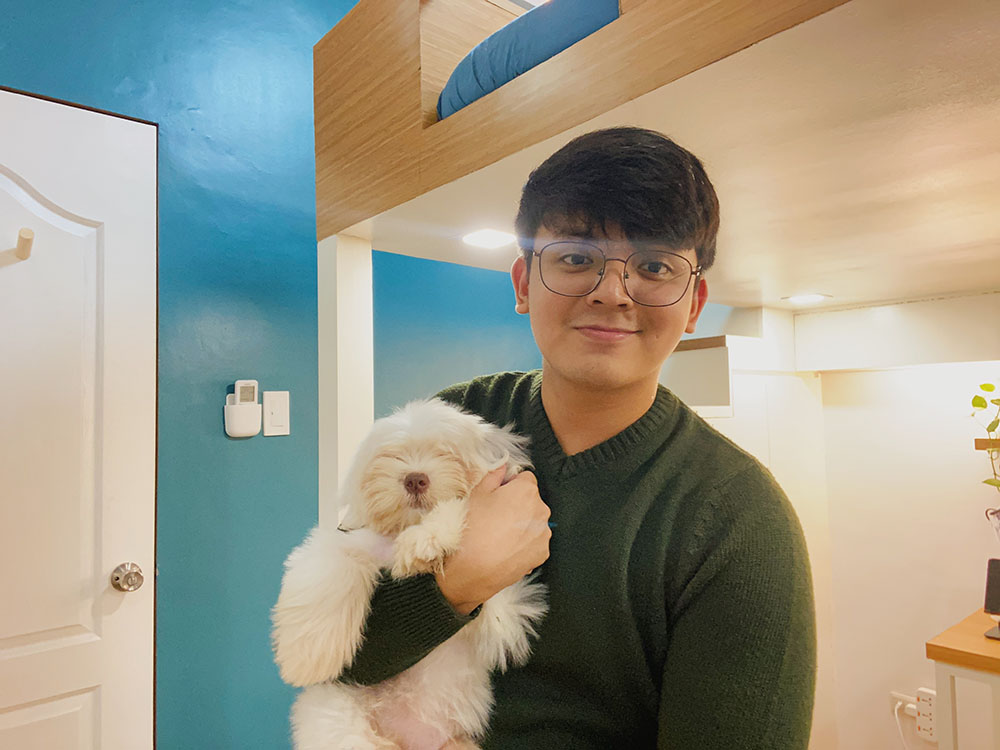 ADVERTISEMENT - CONTINUE READING BELOW
At 22, Daeron is happy to have a small business and a space he can be proud of. "Having a goal is the key to save up for what you really want. I've been saving up for quite some time to spend on things I'll be proud of. Setting your goals can really help you achieve what you desire," he advises.
* * *
Have you recently spruced up your room or renovated your home? We'd definitely love to see the result! Send clear photos (with your full name, city address, and accompanying kuwento) to [email protected] with the subject "DIY Makeover" and we may just feature your DIY project!
More on Realliving.com.ph
Load More Stories