Bedroom
RL Makeovers: A Welcome Change for an Attic Bedroom
For two lucky brothers, the dream of having an organized area for sleeping and studying comes true Original Article: Kathleen Valle Photography: Vincent Coscolluela
Brothers Steven and John Brian share a loft-type bedroom in their family home. However, they both had problems with their shared space. "Our things had no proper place. When I study or do my school work upstairs, I feel uncomfortable not just because of the small table but because of the limited space," explains Steven. Younger brother John Brian adds that the room already looked old because of the dark wooden walls, ceiling, and floors.
In less than a week, Studio 10.48 principal designer Lisa Salvador and interns Kat Recomite and Camille Masiglat transformed the cluttered space into something the brothers could be proud of. The neat and organized bedroom now has pops of bright color and personalized details.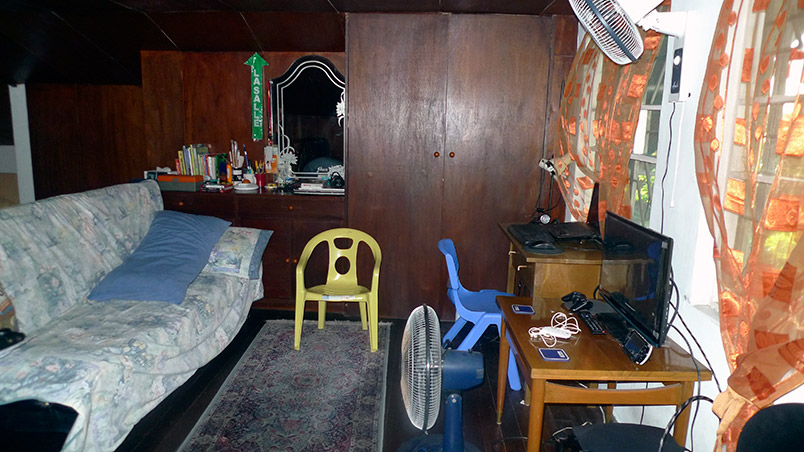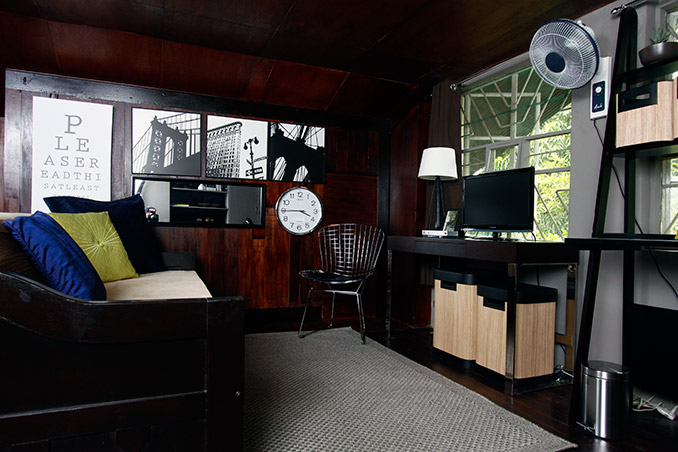 Steven and John Brian's mother Emily explained that she wanted to keep the wooden walls, ceiling, and floors of the bedroom to match the rest of their house. However, the attic's low ceiling and dark elements resulted in a cramped, cluttered space. To remedy this, Lisa together with Kat and Camille removed the existing cabinet and built-in dresser. "We re-used the wood from the cabinet for a panel for hanging the wall prints," Kat says.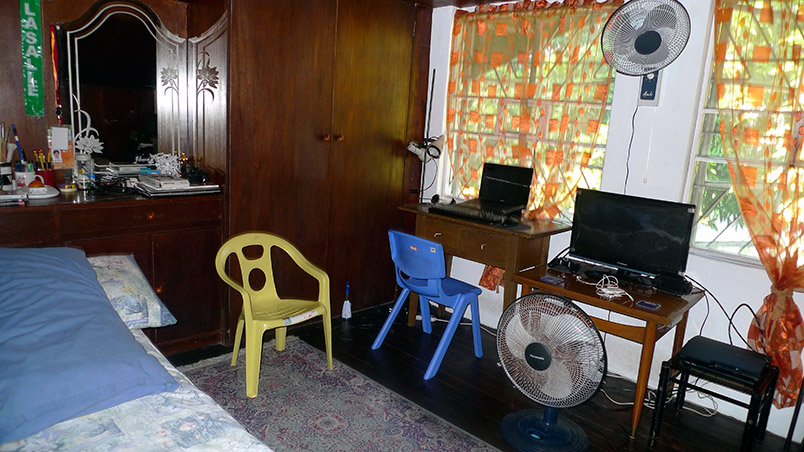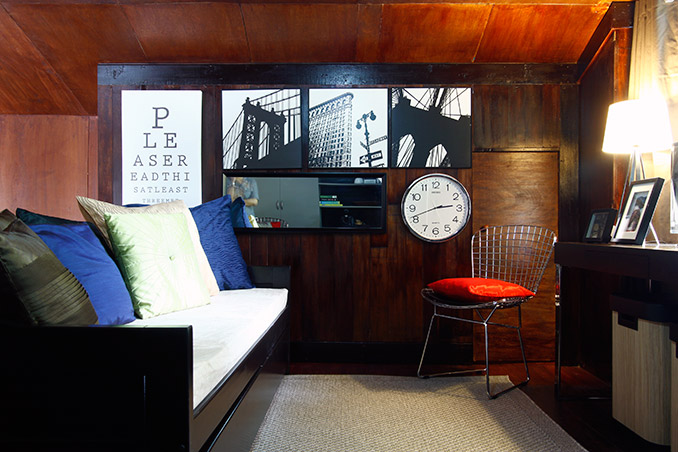 Since Steven is an architecture student, the wall prints were the right choice. The art pieces also create a point of interest in a space filled with wooden details. The look is completed with colorful throw pillows and decorative pieces.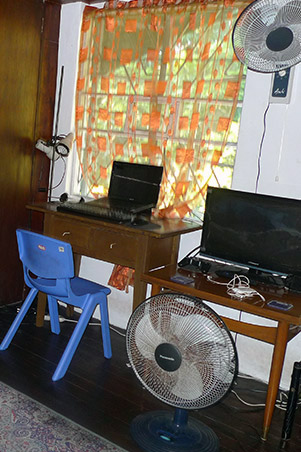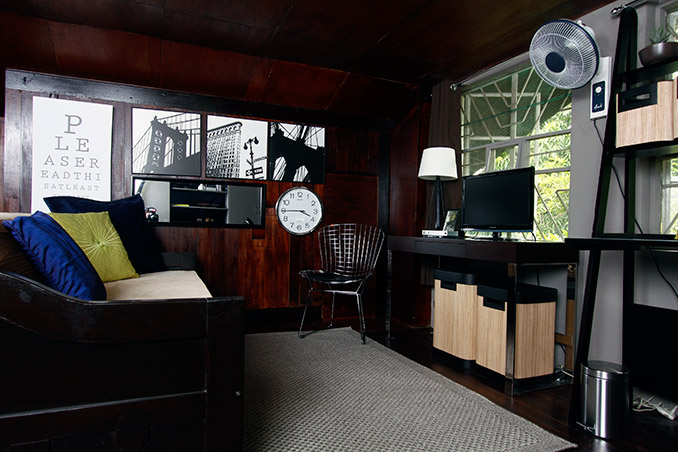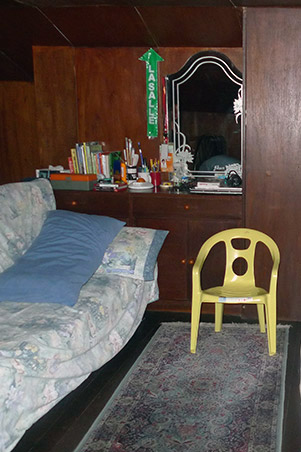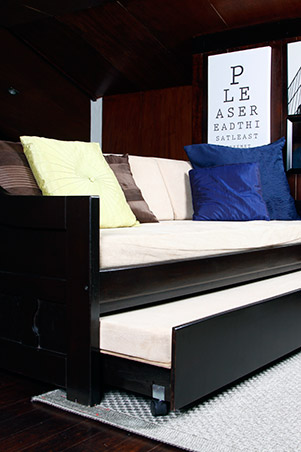 The single bed and sofa bed were replaced with a trundle bed from Crossings Department Store. A trundle bed is made up of a pair of beds with one bed smaller than the other. The smaller bed is placed on rollers so that it can fit underneath the other bed when not in use.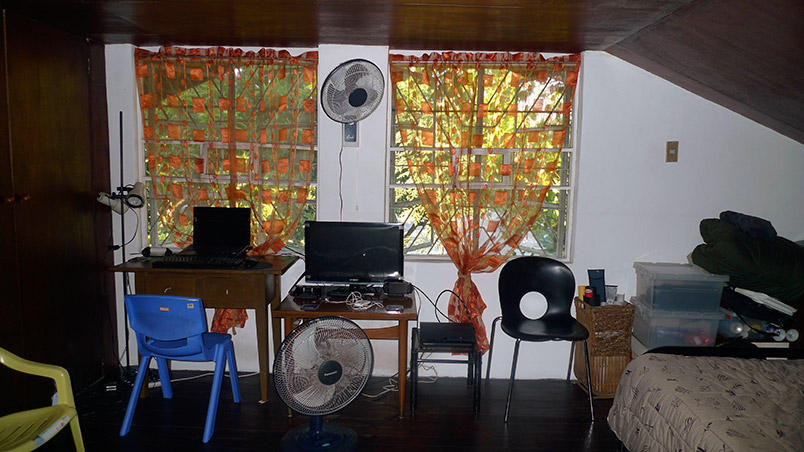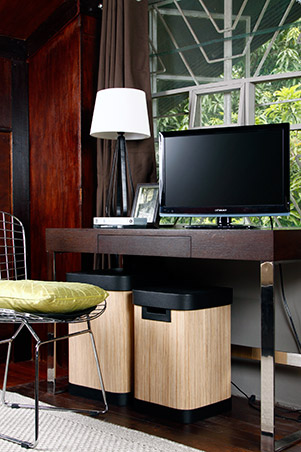 The designers maximized the bedroom by incorporating areas for play and study. The entertainment area is furnished with a console table from Crossings Department Store while the study corner now has identical study tables and chairs from the same store.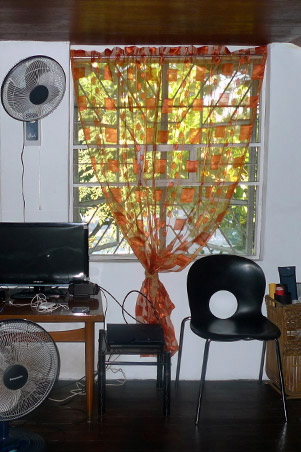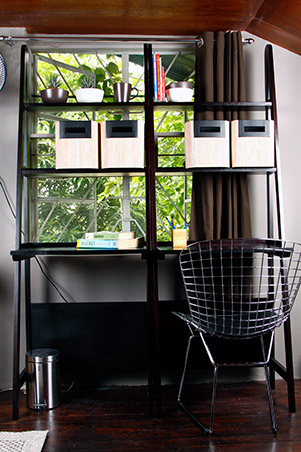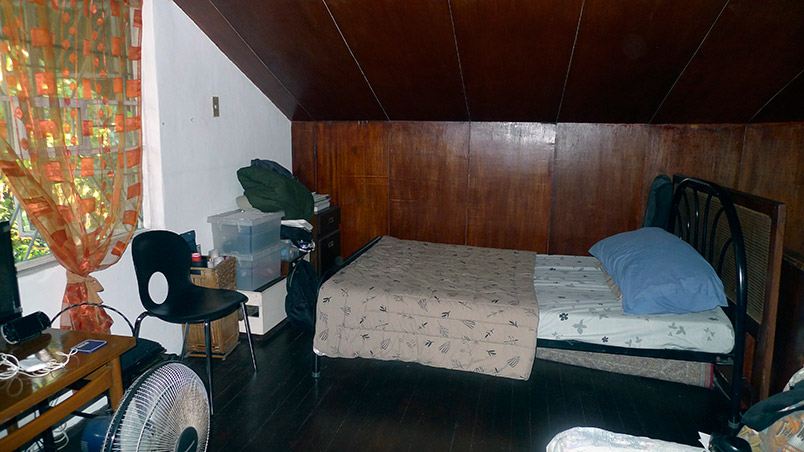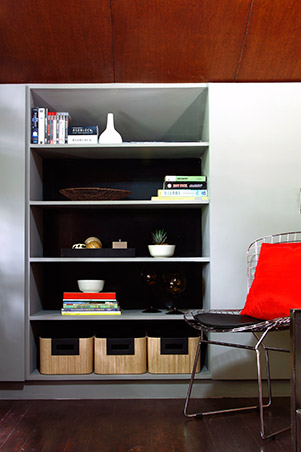 For more storage space, the Studio 10.48 team also built closets with customized shelves. The cool gray shade brightens up the wood-dominated space. Storage bins with wood finishes keep the brothers' belongings in place.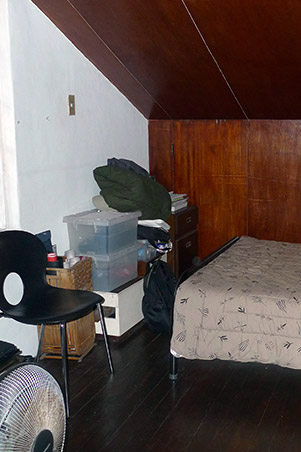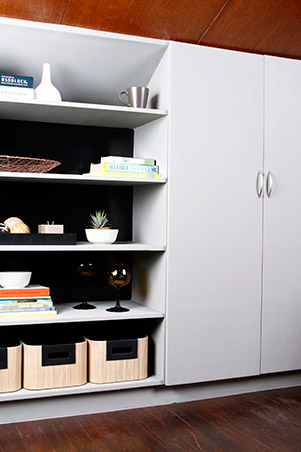 How Much It Costs:
Crossings Department Store
Daybed, console table, chairs, ladder-type study tables, lamp, and various accessories - P 59,000
Labor and Materials
Construction works and carpentry works - P 39,330
Ready for your own makeover? Contact Studio 10.48 principal designer Lisa Salvador at [email protected]
Load More Stories
---