Bedroom
RL Makeovers: A Bodega turned into a Guestroom and Home Office
A young couple's house now has a space for welcoming guests, working at home, and even practicing yoga Original Article: Aries Chua-Almiranez Photography: Vincent Coscolluela Pictorial Direction: Dagny Madamba
Just like many other homes, the house of Cyrus, Aries, and their four-year-old daughter Victoria used to be filled with mismatched pieces. Aries explains that their furniture and appliances were from their parents or the apartments they once lived in. As the family started having their own things, they moved many of their old belongings into their old bodega.
To make the most of this family's home, interior designer Van Acuna turned the bodega into a guest room and work space. Van came up with a design that seamlessly melds two purposes. The homeowner adds that the former storage room is now the perfect spot for writing, reading, and paper work. She also uses it as a space for meditating and practicing yoga.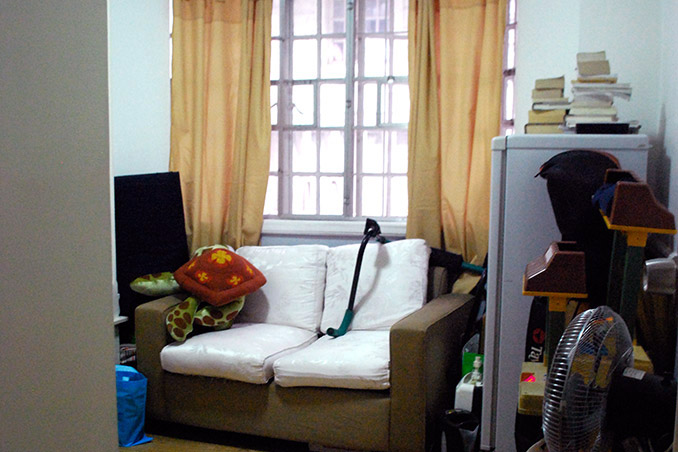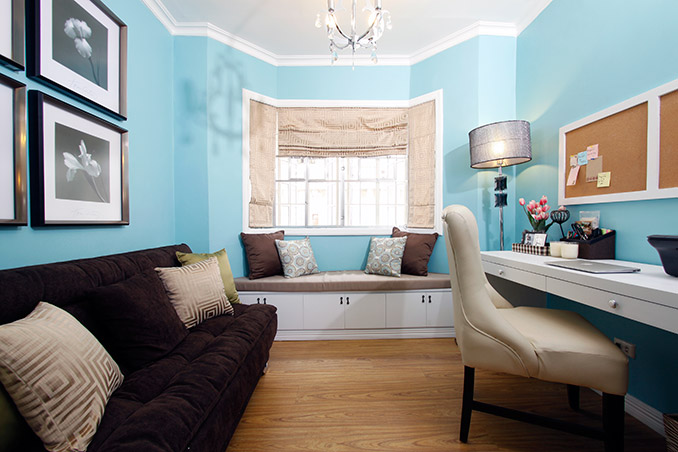 Van chose a cool yet soothing teal for the walls to visually open up the area. "The white on the furniture tones it down and brightens the room. Black frames cut the palette's sweetness," the interior designer adds.

"The color made me realize that the room is like a big jewelry box filled with the things that are precious to me. Plus, the wall color is the same as my cellphone case and Van's business card. Choosing this shade of blue together played an important part in our harmonious designer-homeowner relationship," explains Aries.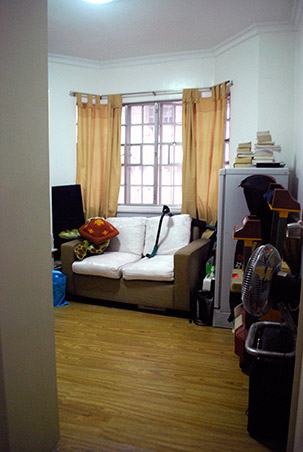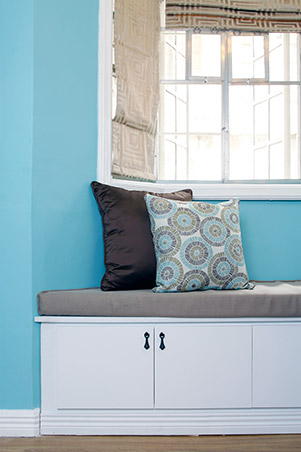 Van placed a cushy seating area by the bay window as a focal point. The space under the seat is now used to store things. "The area is perfect for reading a book or to just make muni-muni. This is my new favorite spot in the house!" exclaims Aries.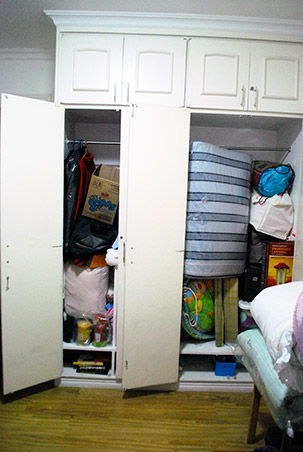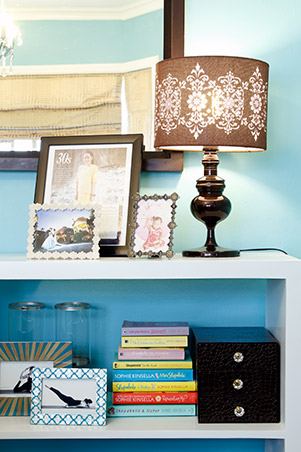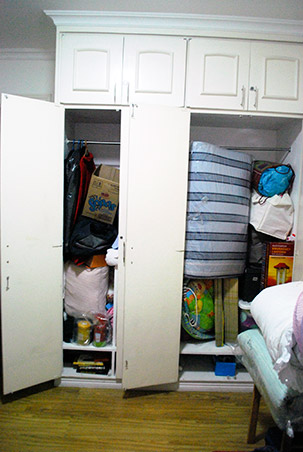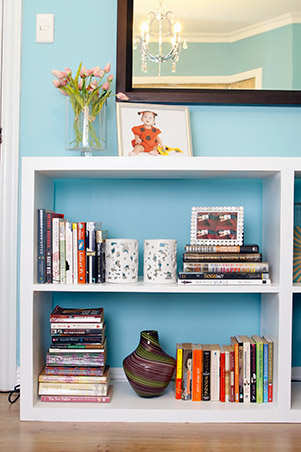 To make the space seem bigger, Van removed and dismantled the bulky cabinet. She turned the cabinet's wood panels into a shelving unit. The open shelves will make it easier for the owners to grab their favorite reading materials. They can also display functional items such as the patterned boxes and pretty picture frames from Crossings Department Store.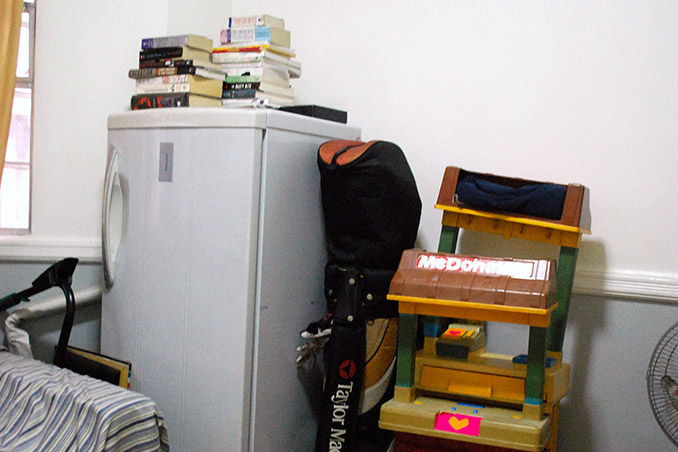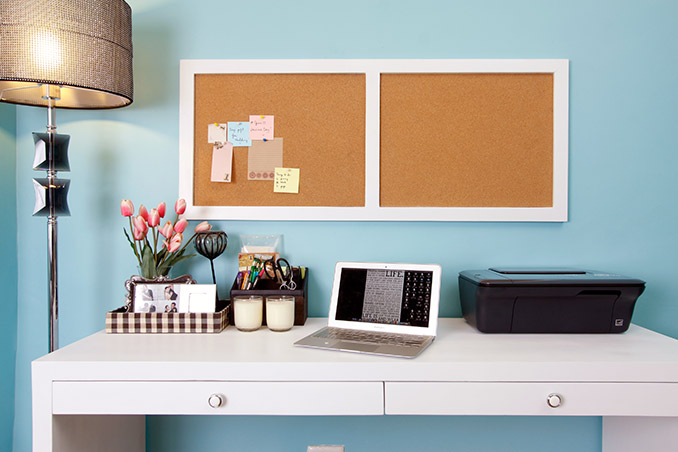 According to Aries, the corkboard is one of her favorite things in the room. "Even if I fill the corkboard with notes and clippings, it will still look neat because of the neat white borders—which also came from the discarded cabinet."
How Much It Costs:
Crossings Department Store
Daybed, chair, lamps, and various accessories - P 59,959
Labor and Materials
Construction materials and carpentry works - P 40,128
Load More Stories
---