Bedroom
This Minimalist Makeover for a Rented Bedroom Proves That Less Can Be More
A Real Living reader gave his room a personal touch with a fresh paint job and discounted furniture and decor. Photography: Courtesy of Aldrich Dalyagan
Real Living reader Aldrich Dalyagan used to travel every week for his job, leaving him with no chance to give his bedroom its much-needed revamp. "Come the COVID-19 pandemic, work from home is the new normal, so to lessen the anxiety and all, I decided to do a room makeover," he writes to us.
The thing about Aldrich's space, however, is it's a rented one. Meaning, what he can do the room is limited to repainting the walls and changing the furniture, but that didn't stop him from achieving an impressive result. Here's a look at the bedroom before the transformation: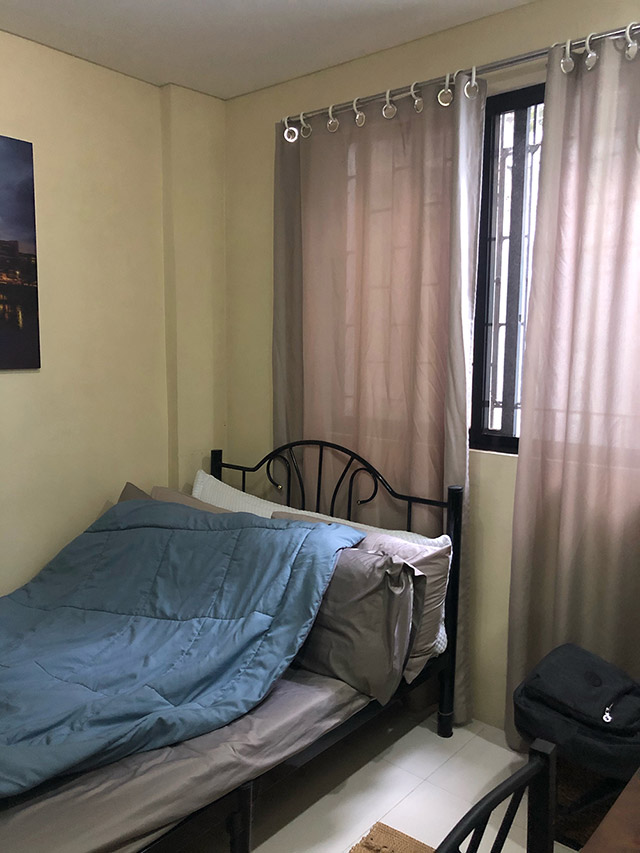 ADVERTISEMENT - CONTINUE READING BELOW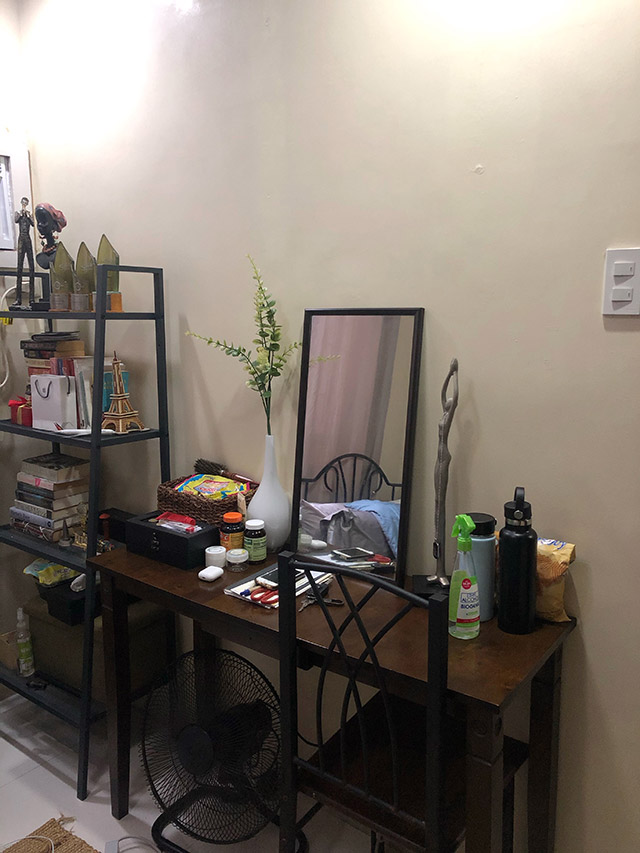 Aldrich shares that he opted for a minimalist, black and white theme with splashes of green from his plants. "Originally, the paint is beige so I decided to paint it with pearl white [to match the theme]," he says.
He replaced most of his old pieces, but made sure they found new homes. "I sold my console table, I gave my old wall art to one of our kapitbahay, I also gave my old bed to a manong who is collecting anything to be sold for a living," Aldrich shares.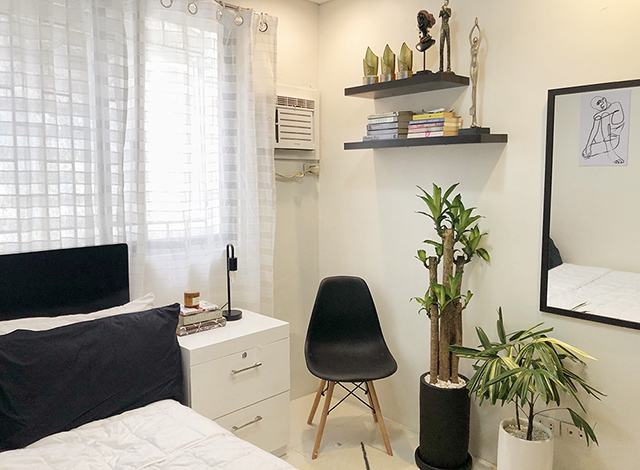 For his new decor, they're mostly sourced online or things he found on sale, which helped him stay within budget. He writes, "I bought the macrame wall hanging from Your Local Market on Facebook, plants from Shrubs Manila, and customized wall art from Aesthete Collection on Instagram.
ADVERTISEMENT - CONTINUE READING BELOW
"The wall paint, lights, and hanging shelves are from Wilcon, the rug from H&M during the nationwide sale, beddings and lamp from SM Makati (on sale), and the accent chair and mirror from All Home. All prices are on sale! What I did is to compare prices from home supply shops and online shops as well."
The biggest expense in the makeover are Aldrich's customized bed frame and bedside table made of marine grade plywood. That said, hiring his apartment's maintenance for the job helped him score both for only Php 6,000, compared to getting them commercially for almost double the price.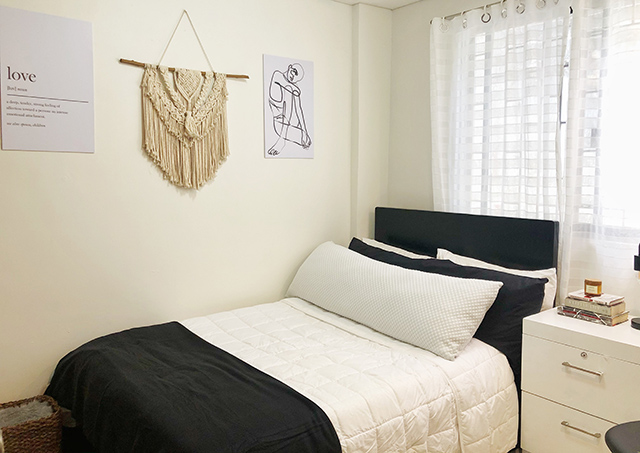 ADVERTISEMENT - CONTINUE READING BELOW
Aldrich concludes, "I do have a lot of ideas pa sana for the room makeover but since the owner has limitations, this is the maximum change that I can do. So hopefully, those who are also renting a space will be inspired."
Have you recently spruced up your room or renovated your home? We'd definitely love to see the result! Send clear photos (with your full name, city address, and accompanying kuwento) to realli[email protected], and we may just feature your DIY project! 
More on Realliving.com.ph
Load More Stories