Bedroom
Professional Volleyball Player and Architect Jessey De Leon Transforms Her Bedroom into a Modern Haven Photography: (L to R) INSTAGRAM/jesseydeleon, Courtesy of Jessey de Leon
With the lockdown requiring people to stay at home, it is important for your surroundings to keep you feeling relaxed and productive. This could mean organizing your belongings, rearranging furniture, or even committing to a full-on home makeover. This is precisely what Jessey Laine de Leon did; she transformed her themeless bedroom into a modern haven.
The professional volleyball player, who is also an architect and entrepreneur, decided to do a makeover when her sister, whom she shared the room with, moved to Australia. Her goal was to create a space that would serve as both her bedroom and workplace, but sticking to the budget since she planned to use her own money. She, however, did splurge on items that she could bring with her once she moved out of her family home.
Doing away with the old yellows of her room, she chose a palette of gray and white tones. Jessey switched her thick brown-framed mirror to a one with a thin gold frame. She also opted for a mix of white sheer and semi-opaque curtains to match her color palette. Her yellowing air conditioner was replaced with a more modern design, as well as her typical electric fan with a Dyson model. She also had a custom rack built for the clothes and footwear she plans to wear soon.
Before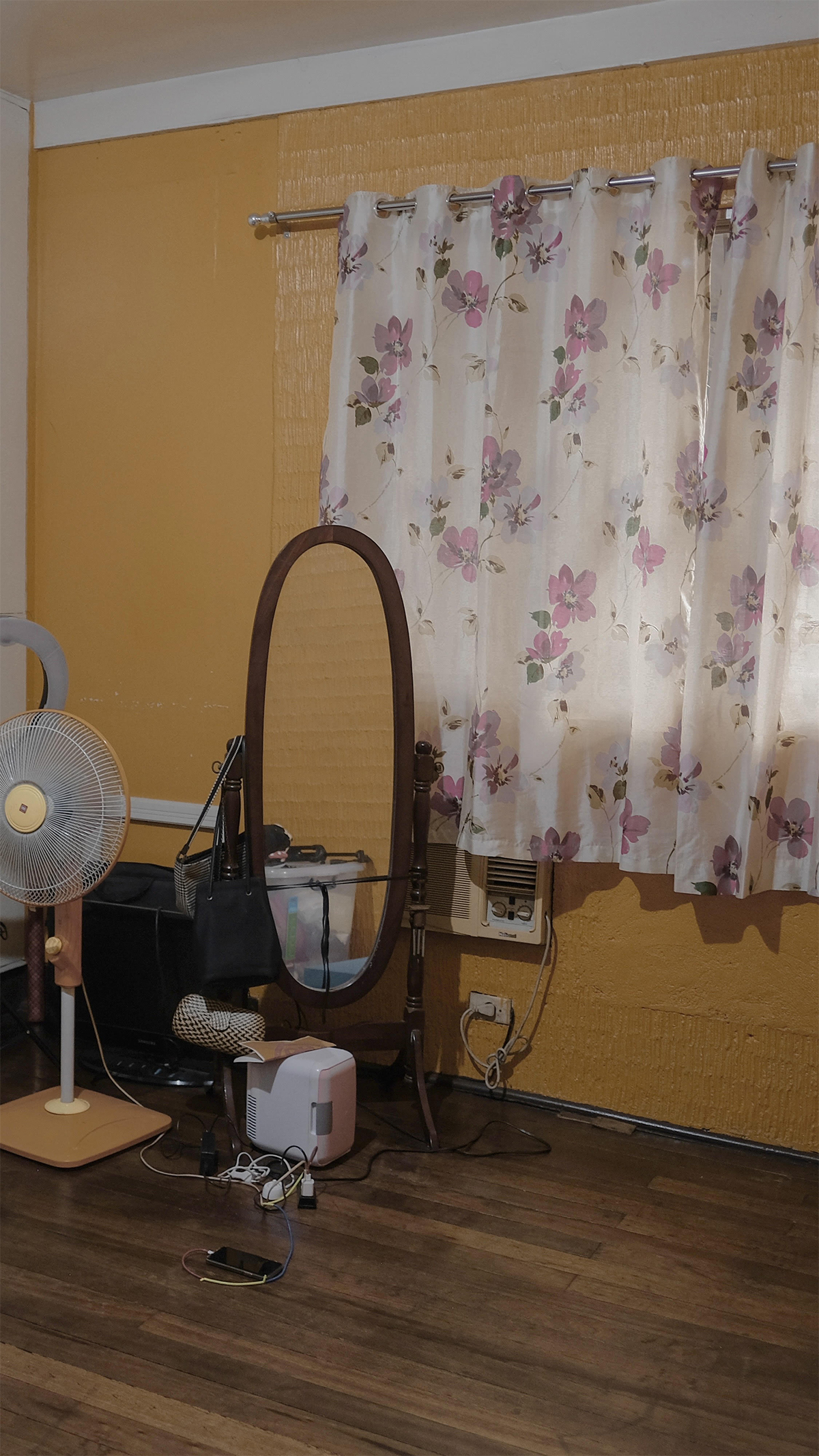 ADVERTISEMENT - CONTINUE READING BELOW
After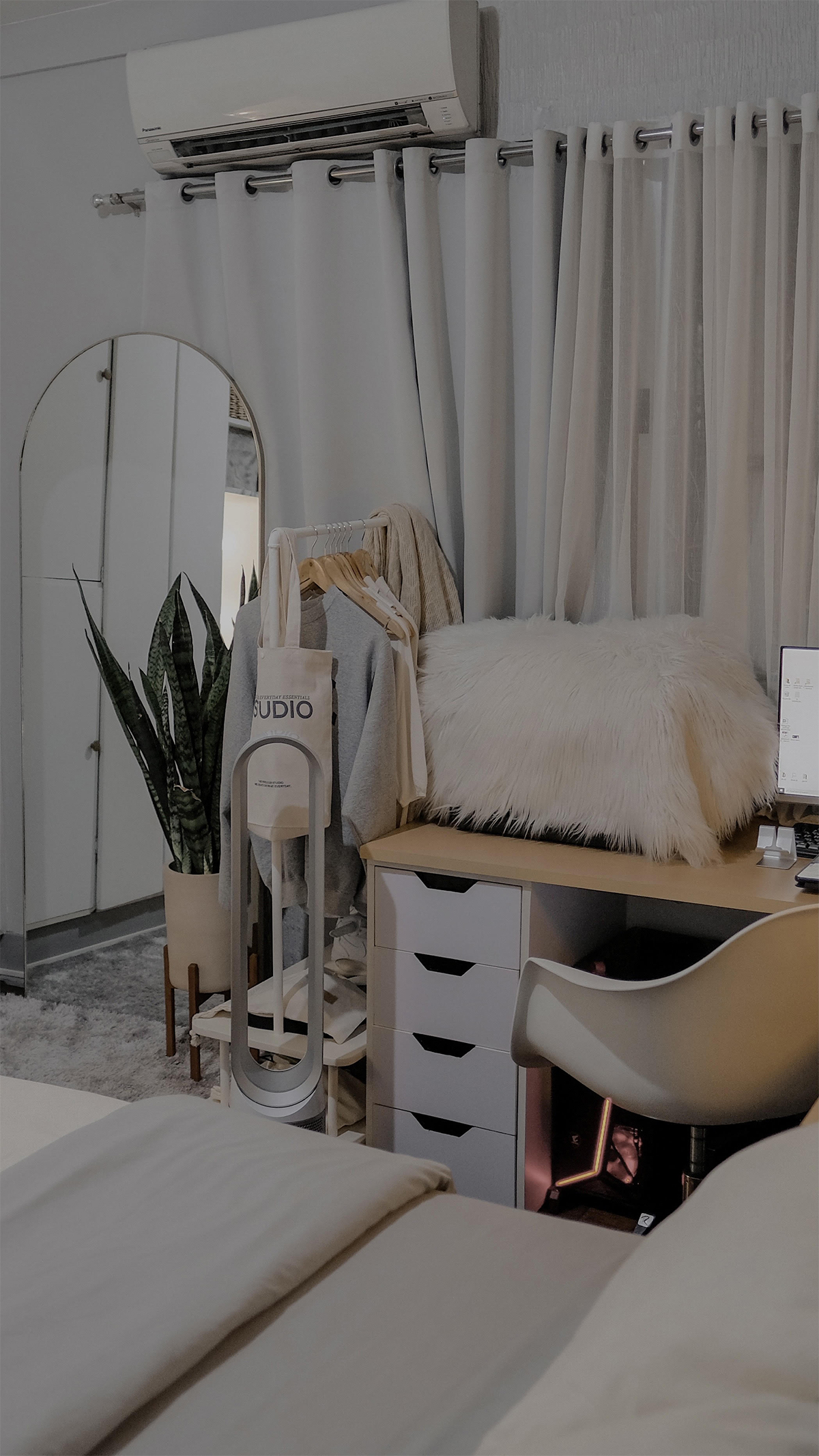 It's all about cohesion: belongings that did not fit her palette were placed inside boxes that did. Jessey also upgraded her closet to one with sliding doors, to give her more space.  
Before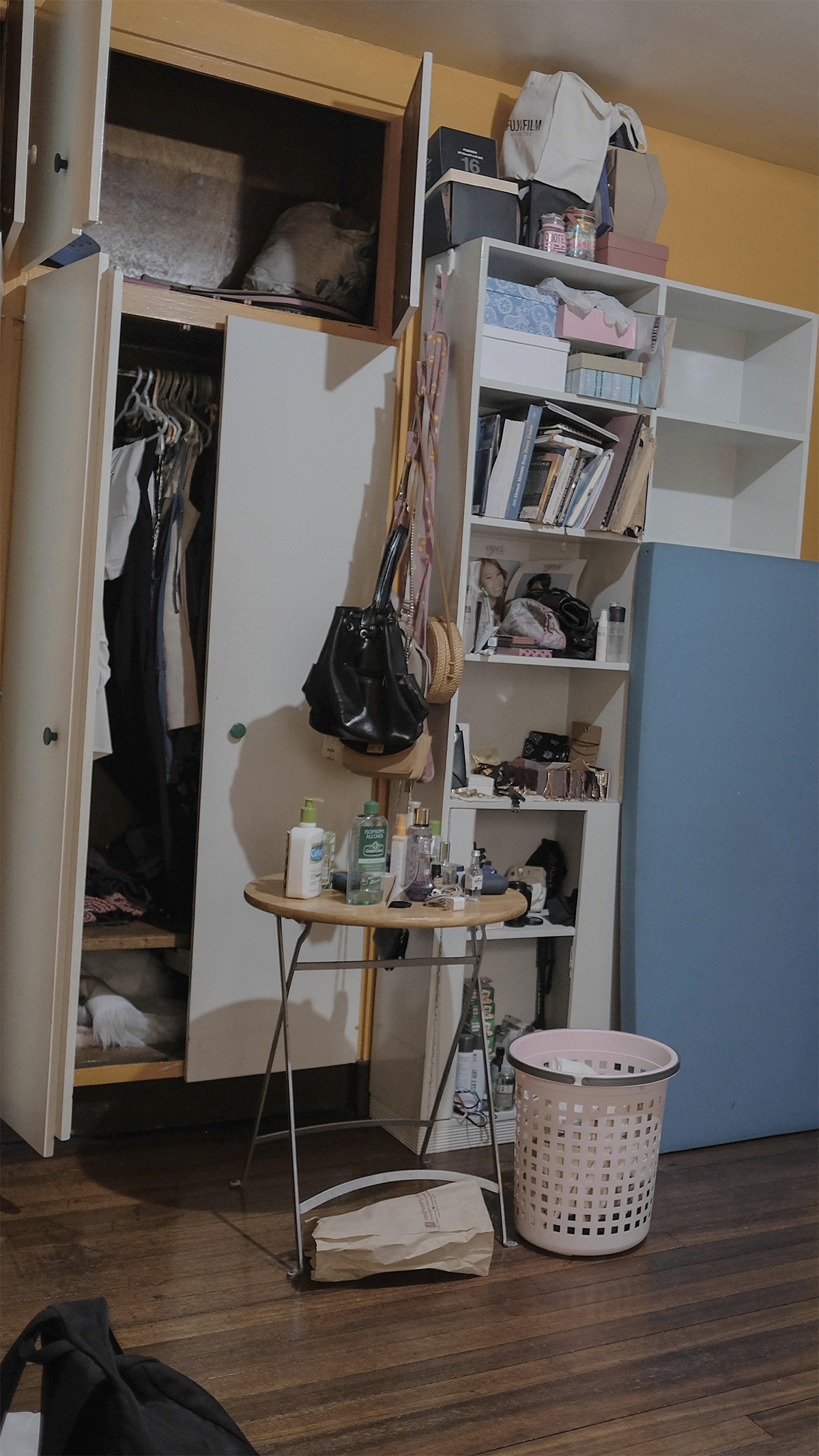 After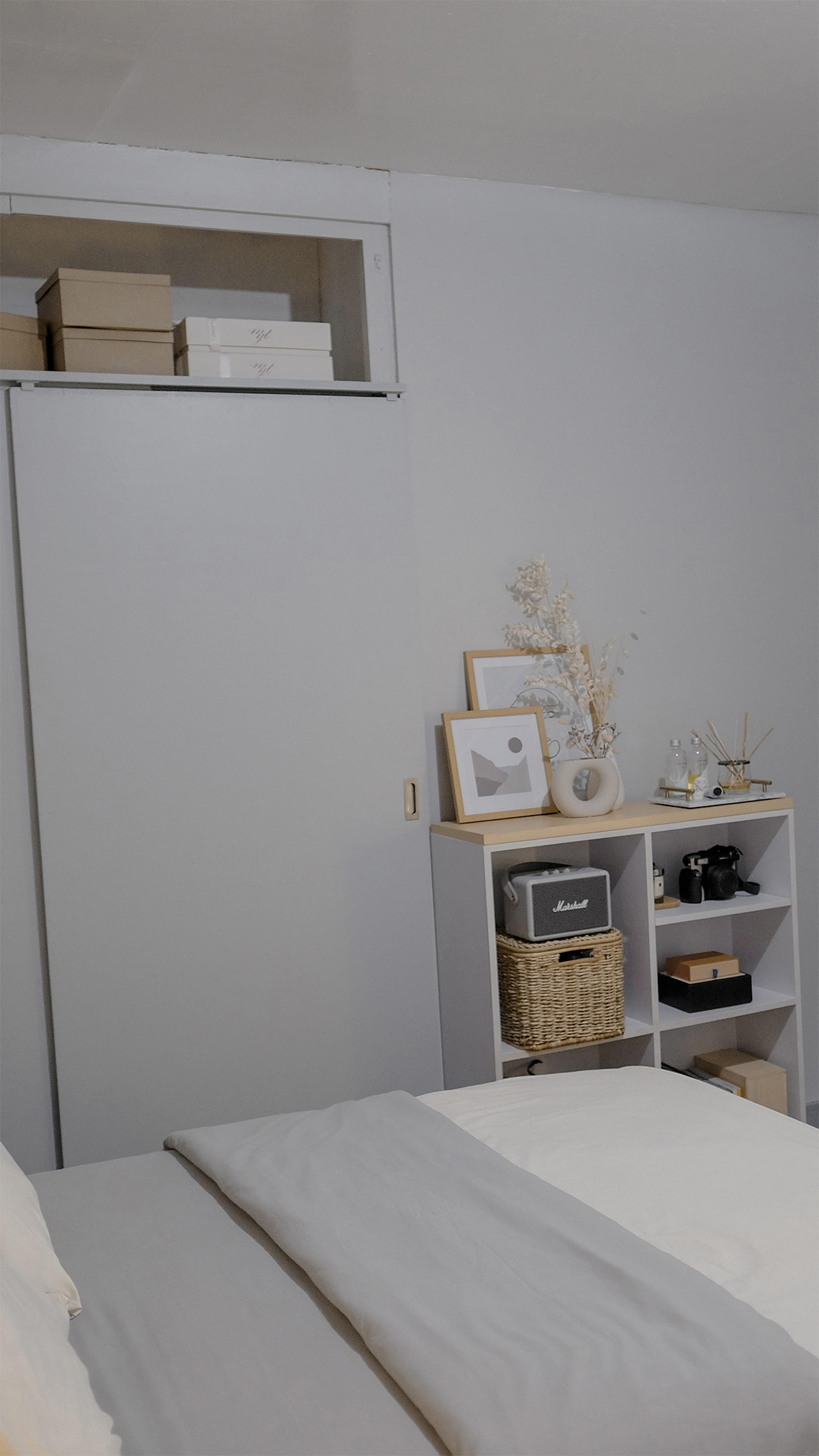 Check out this vignette: Art pieces that Jessey made using her iPad were framed and displayed together with bleached dried flowers on the shelf. To set up a calming mood, she has a reed diffuser with her favorite scents.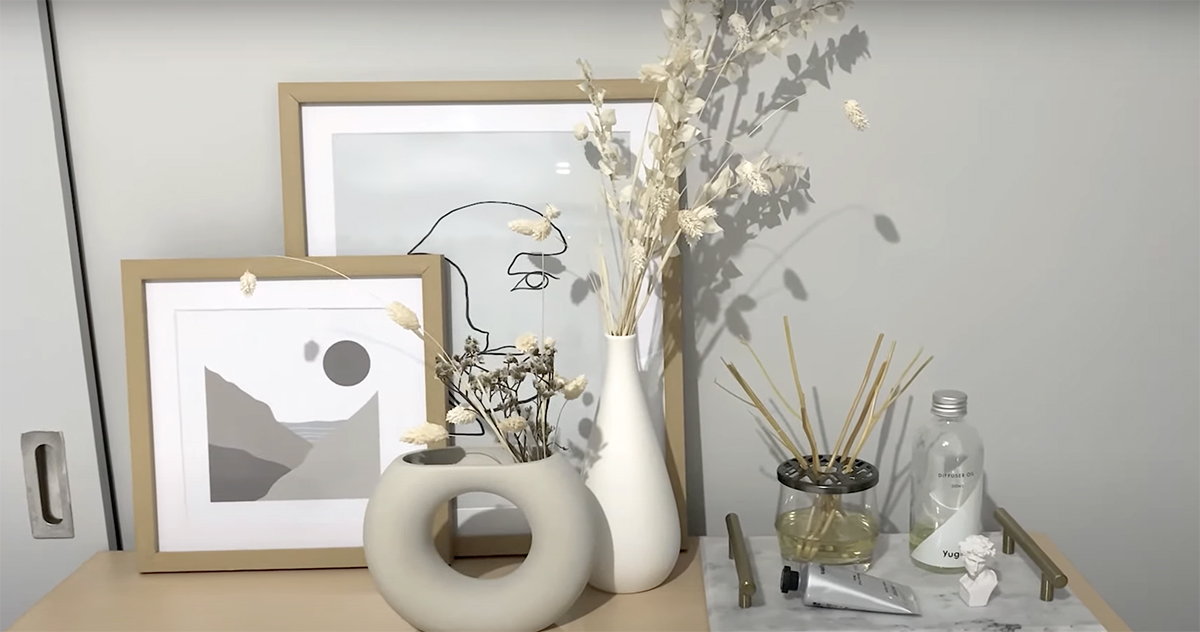 Her vanity area has a tabletop that seems to be made of marble, but is actually plywood applied with sticker tape to cut down on cost.  Bordering the mirror are vanity lights, which can easily turn either a whiter or warmer hue. Jessey's makeup essentials are tucked away in clear, acrylic organizers.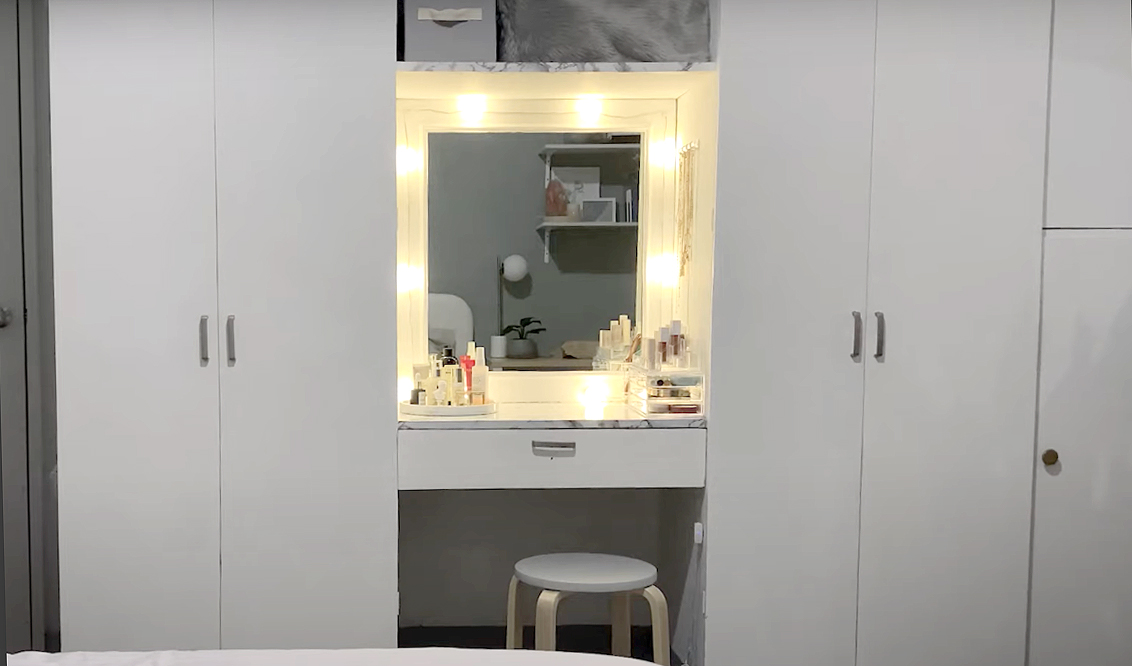 ADVERTISEMENT - CONTINUE READING BELOW
An interesting addition to her bedroom is a remote-controlled screen for her projector. When rolled down, this covers part the vanity area and allows her to enjoy her favorite shows from the comfort of her bed.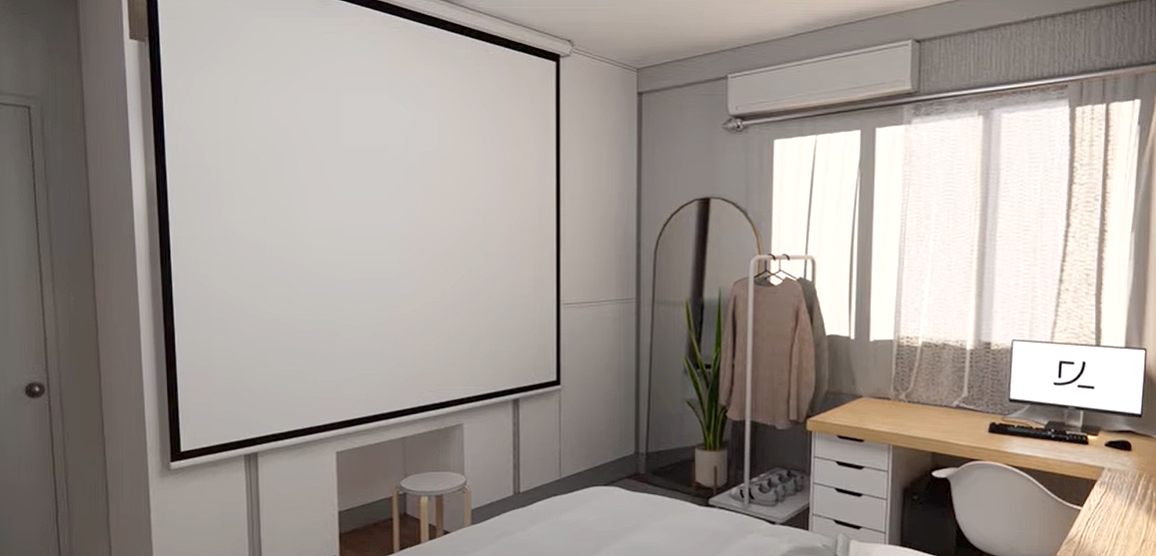 Jessey also made space for a work station. A customized L-shaped desk sits in one corner. A pegboard hangs on the wall to display her art, photos, and other notes, while a white box acts as a container for her chargers and cables, each carefully coiled with a cable organizer. So as not to disturb the color scheme of the room, a synthetic fur blanket is propped over her printer.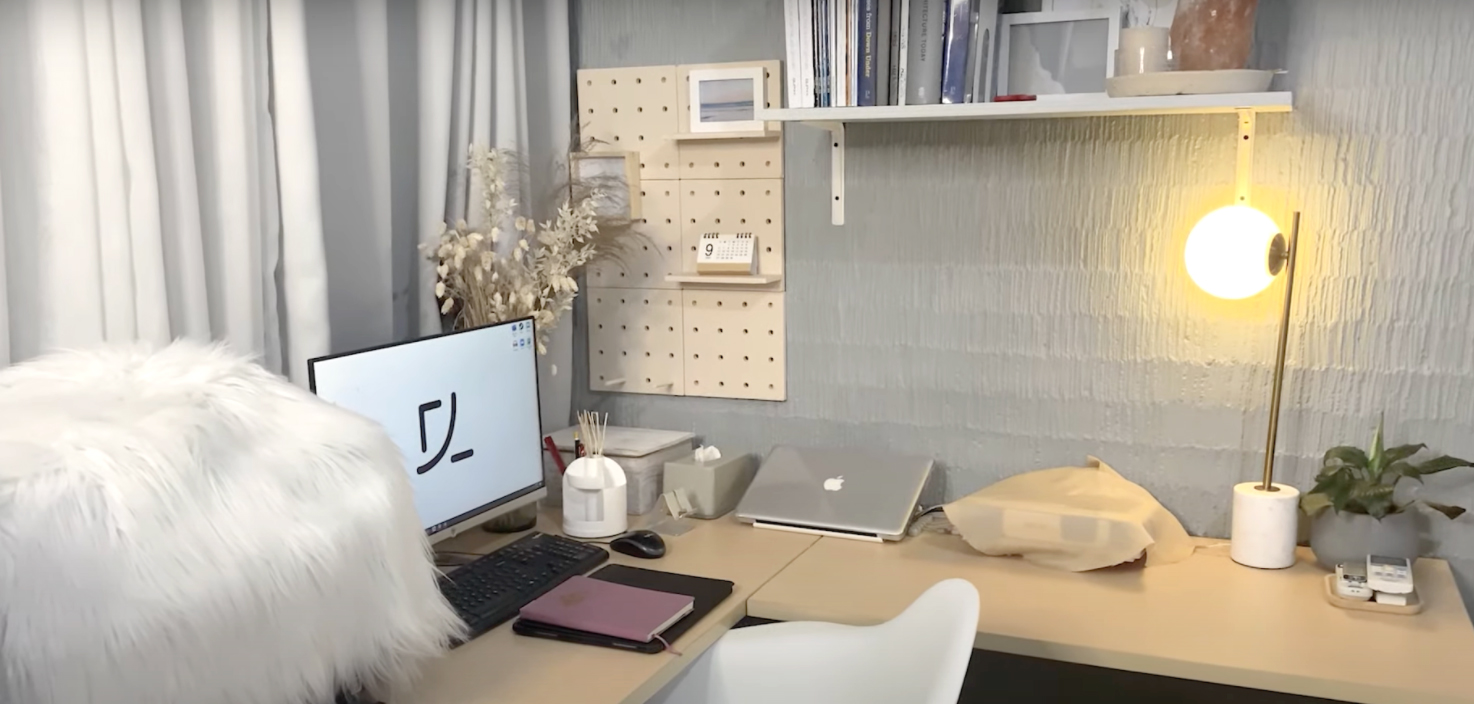 Jessey had a custom bed made that is not only pleasing to the eyes but also has compartments for her belongings. For a homier appearance, plants were added to the space. 
Before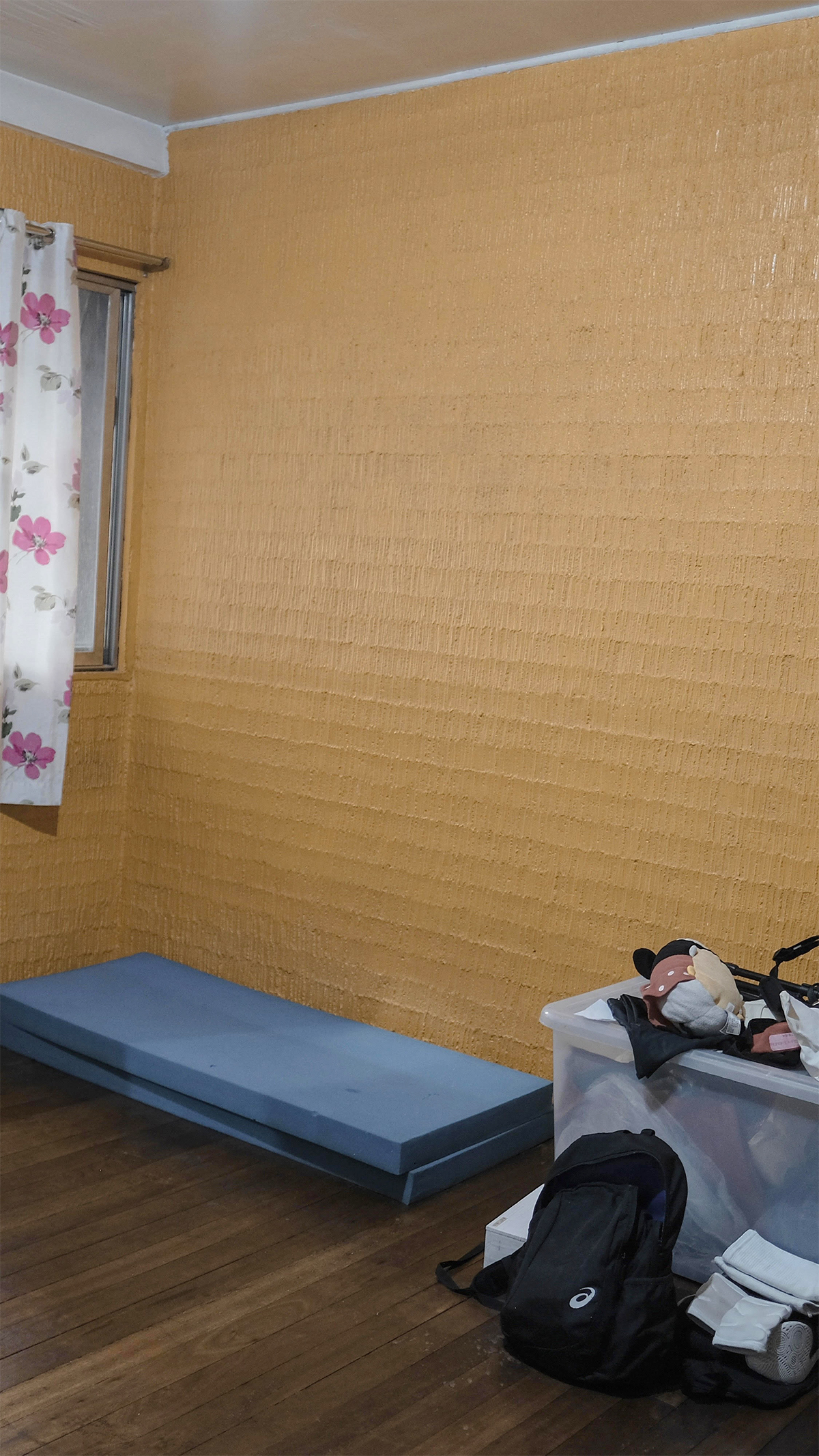 After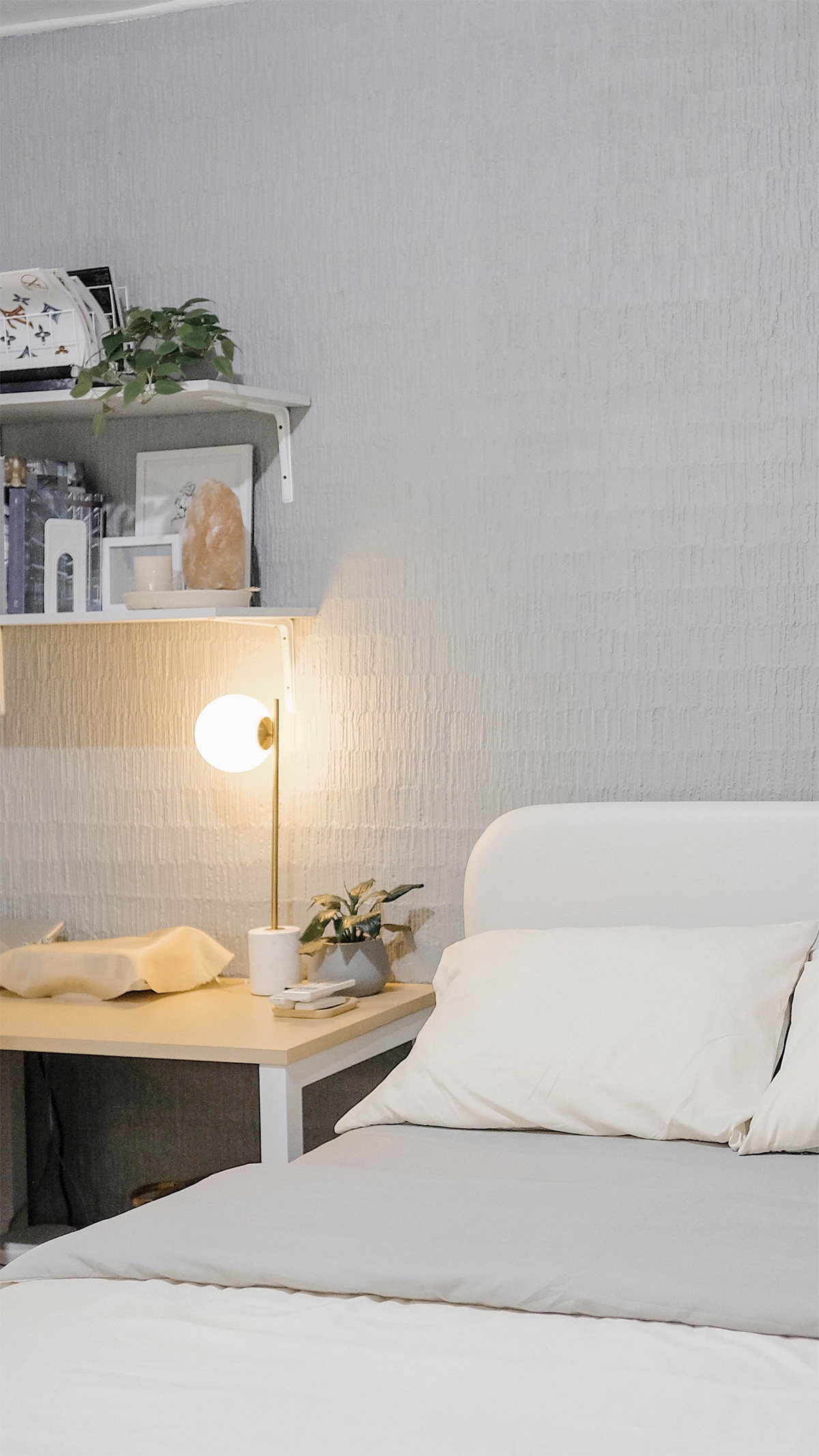 ADVERTISEMENT - CONTINUE READING BELOW
"Having a good design for your room, or for anything, really, is more than just good aesthetics," she shares in her vlog. "It's the way you use it… It's only during experiencing that you will notice all the understated touches, all the things visible and invisible that makes the design the right one for your room."
Watch how Jessey planner her room below:
* * *
Have you recently spruced up your room or renovated your home? We'd definitely love to see the result! Send clear photos (with your full name, city address, and accompanying kuwento) to [email protected] with the subject "DIY Makeover" and we may just feature your DIY project!
Real Living is now on Quento! Enjoy more of our stories by clicking here to download the app.
More on Realliving.com.ph
Load More Stories