Bedroom
From a Plain Space to a Filipino-Inspired Contemporary Bedroom Photography: OLA Interior Photography Styling: Cara Fajardo Interiors Interior Designer: Cara Fajardo Interiors
A bedroom should always exude a peaceful and restive vibe especially since you basically spend eight to 10 hours in it. That doesn't mean, however, that it has to be boring.
In a recent project, interior designer Cara Fajardo was tasked to makeover a bedroom, which only had the essentials—a bed, a drawer, and a corner table—and plain walls. She decided to stay with a neutral palette, going for a Filipino vibe with a hint of Zen, as well as a play of textures to keep things interesting.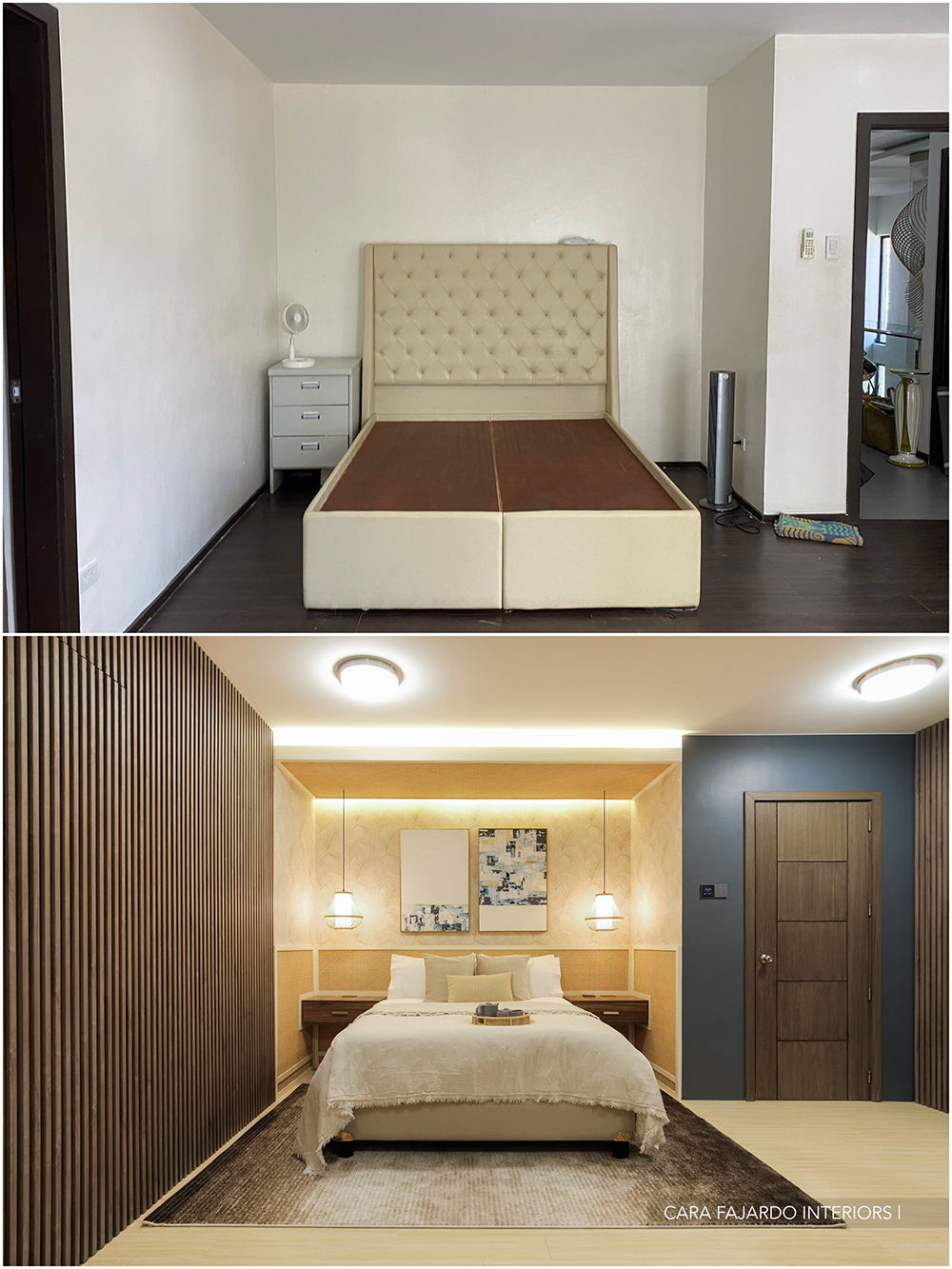 Twenty-three square meters is an ample area for a bedroom; the trick is to be able to fill the space without making it look cramped. "Knowing how to play with your vertical and horizontal lines is a key factor in achieving a well-balanced space," she tells Real Living in an email. "By elongating the width of the headboard to run across the entire wall, the eye is manipulated to travel horizontally, giving the illusion that the space is wider, and by cutting down the height of the headboard, the ceiling now appears higher, too, despite the fact that it was actually lowered to accommodate the cove."
ADVERTISEMENT - CONTINUE READING BELOW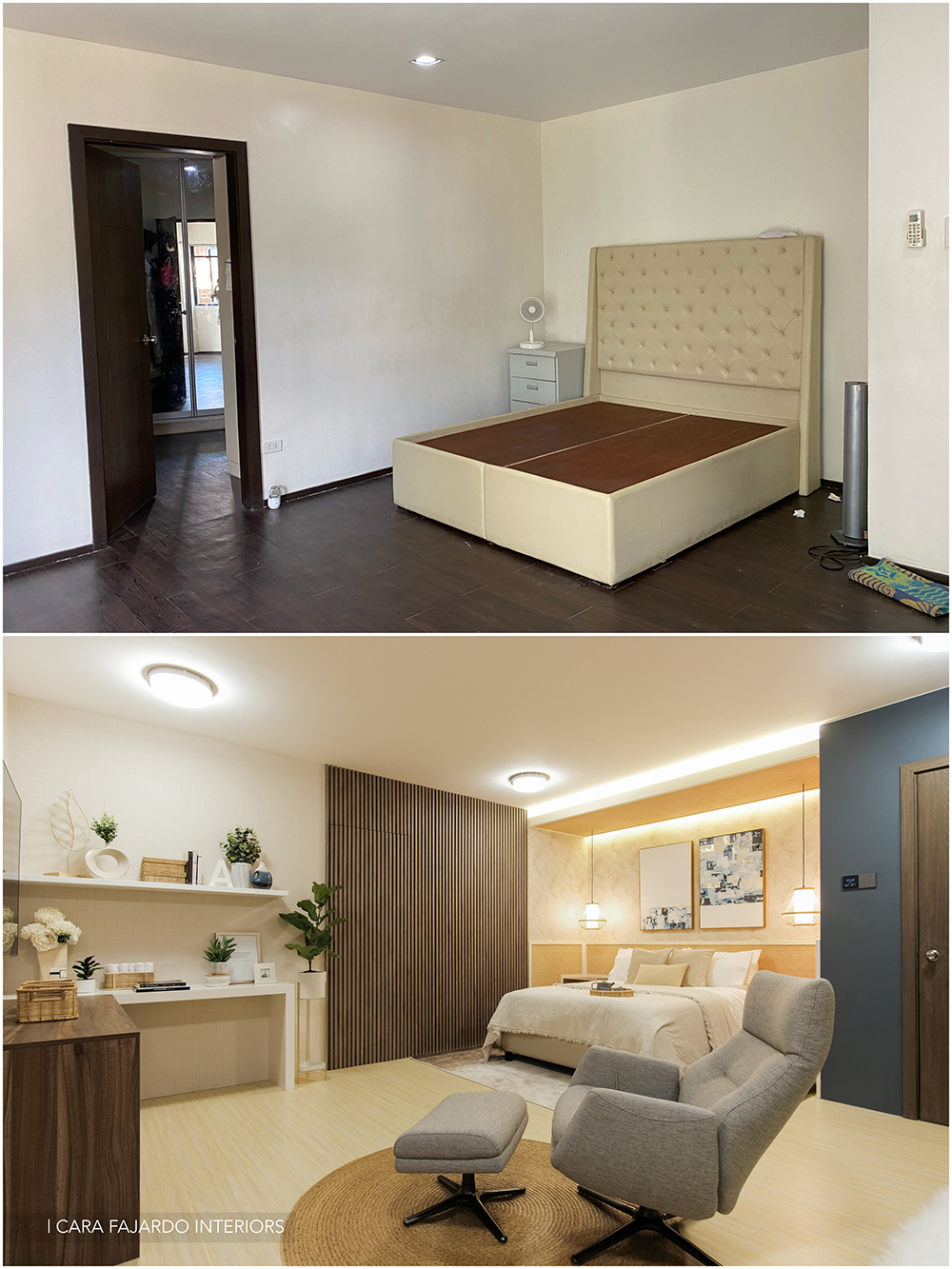 By the bed are wood panels, which, aside from offering an organic texture to the room, also adds to the illusion of height. The pendant lights work with the same concept; they allow the eyes to travel upward to  giving a sense of depth.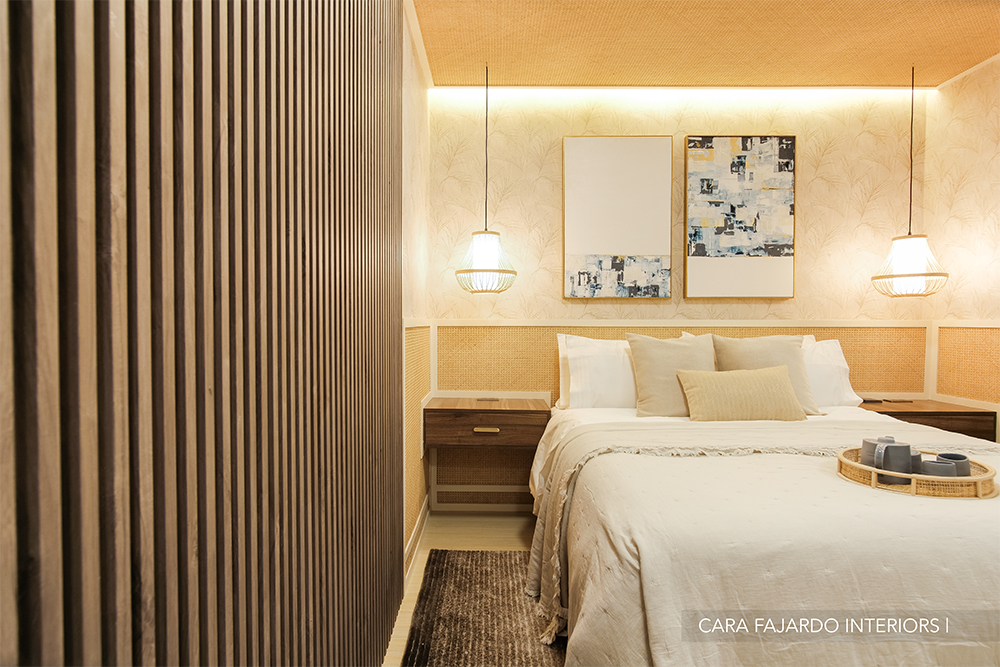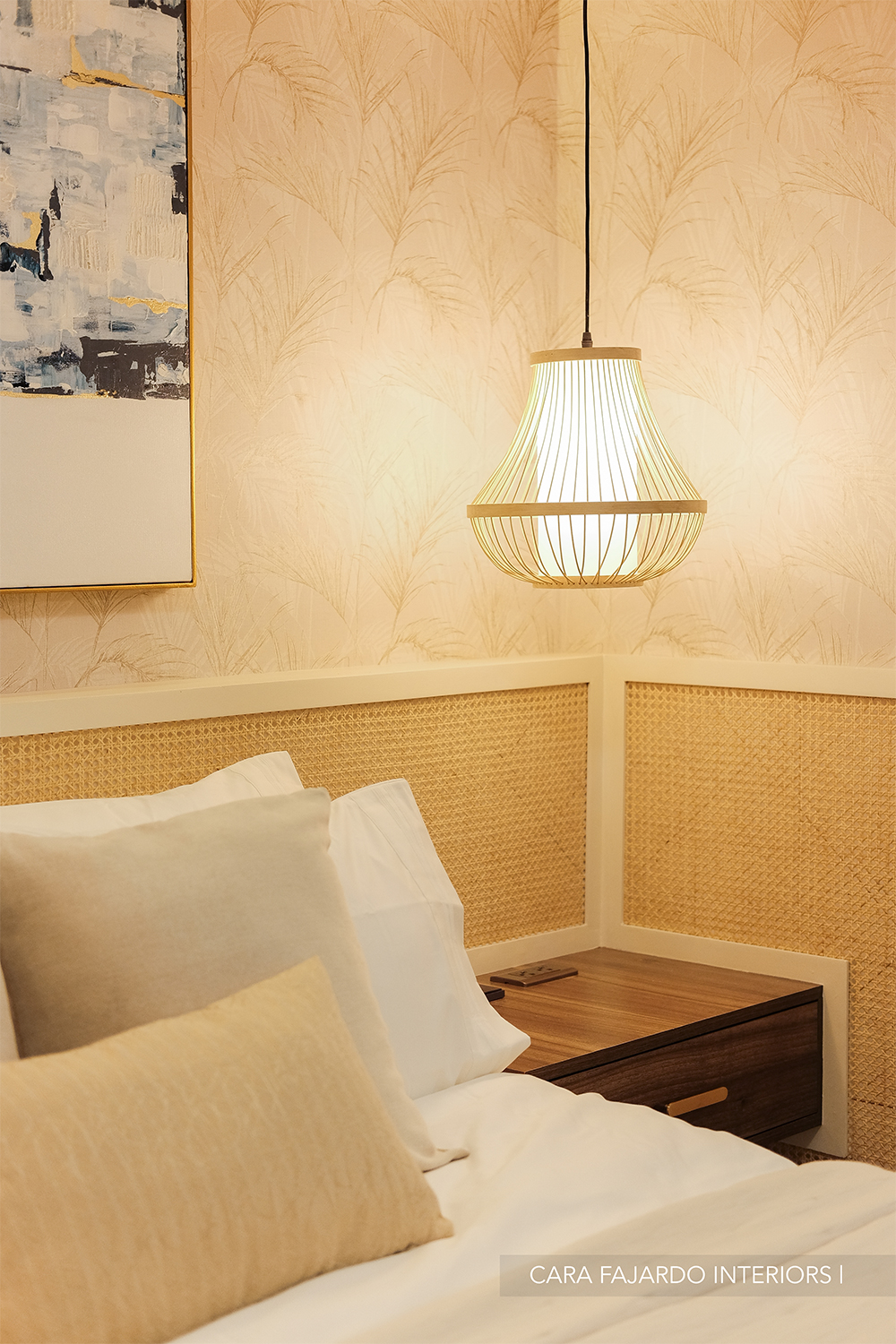 To offer a break from straight lines, Cara installed circular fixtures, such as overhead lamps and an accent mirror to one side of the room. "We decided to put a mirror on one side to symbolize the stillness of water; and [to add] to the luxurious feel, we opted to have light beaming from behind.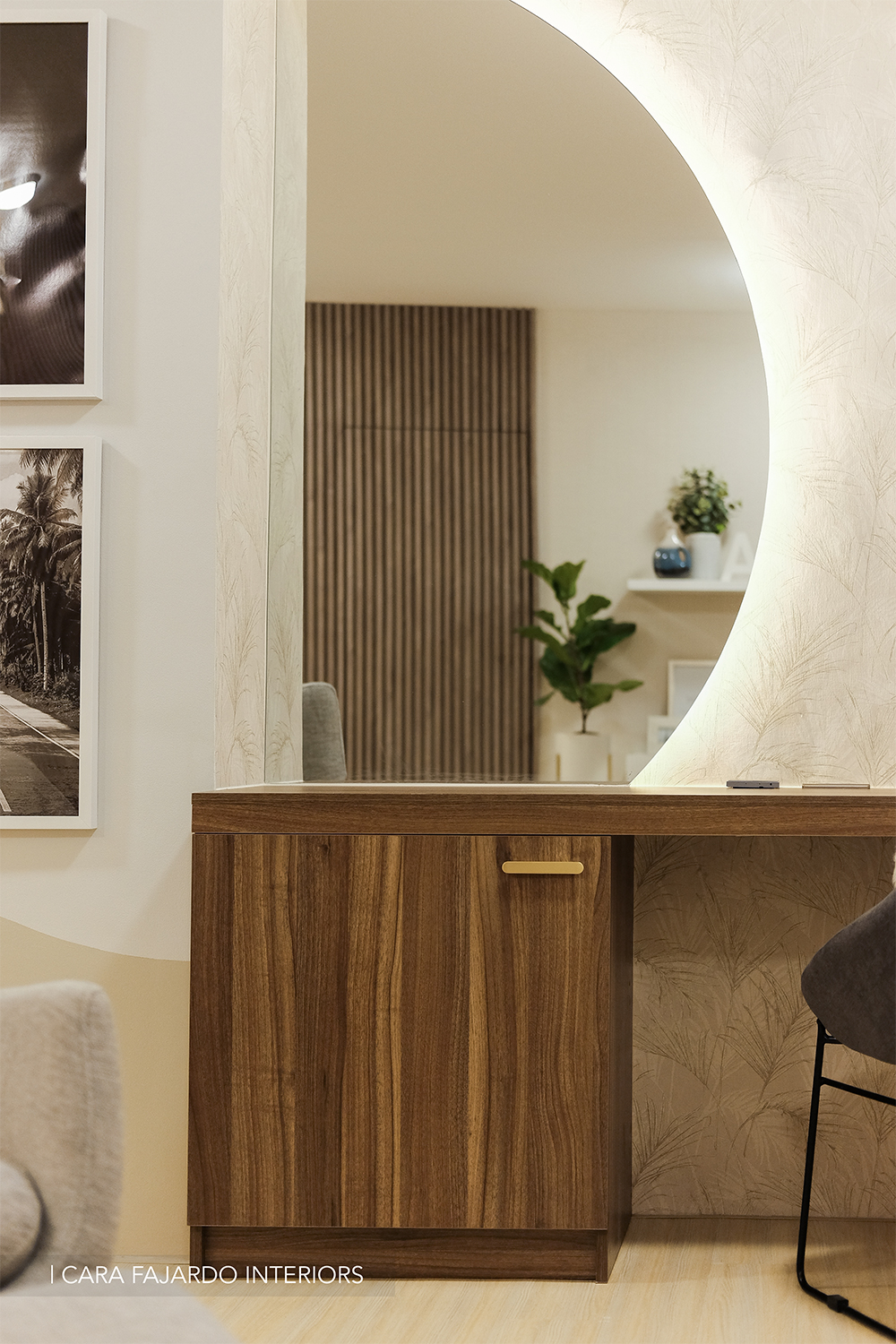 ADVERTISEMENT - CONTINUE READING BELOW
The Filipino-Zen mix continues with black-and-white prints on the wall near the mirror, which features local scenery.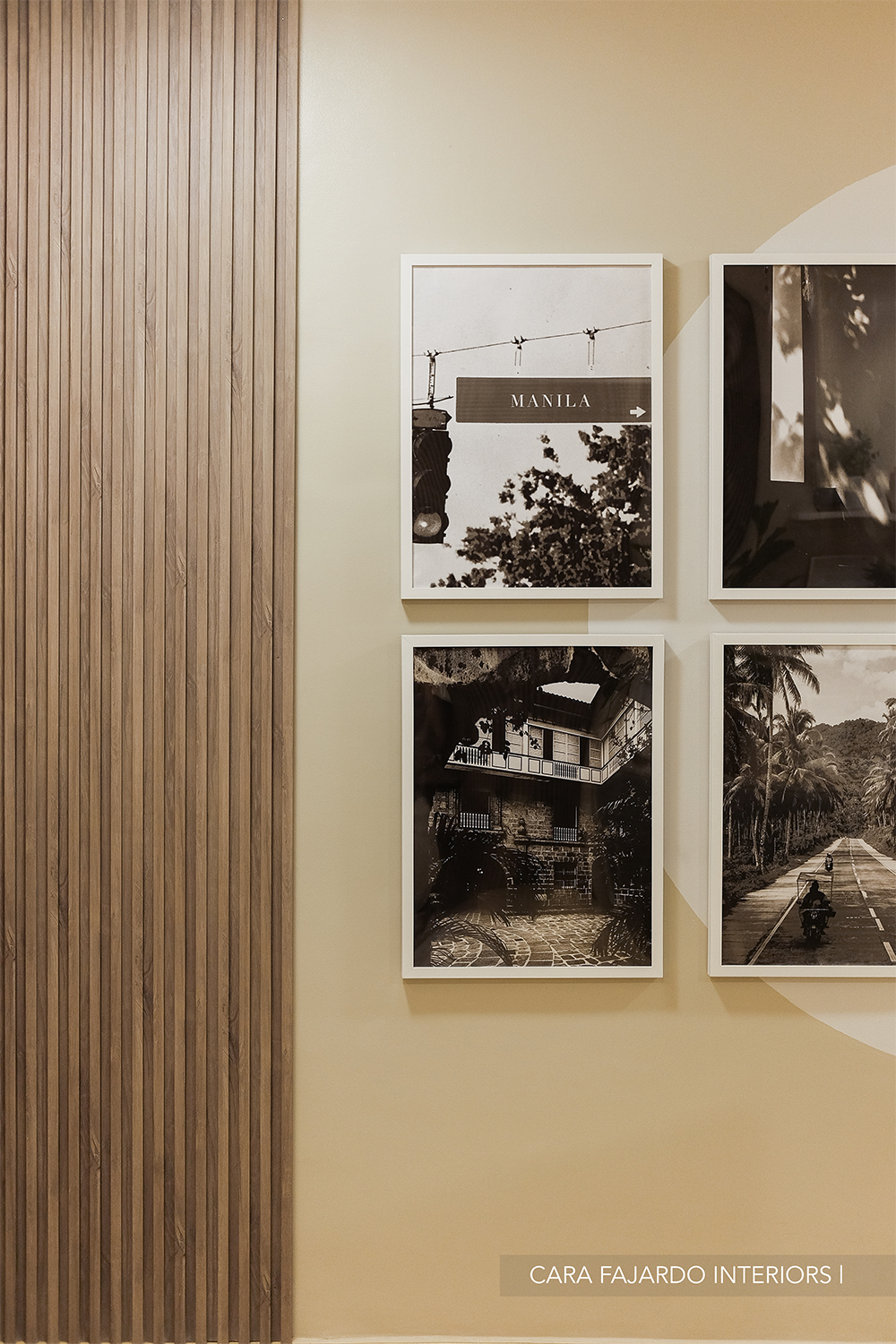 If one were to make a Pinoy statement in a room, using solihiya is almost a must. "Solihiya is one of the materials we maximized the most," says Cara. "As seen on the headboard, the cove ceiling, the sliding doors, the built-ins, and a couple of other things, we made it a point to sue as much of it as we could. We then complemented it with other natural materials that bought out an organic vibe."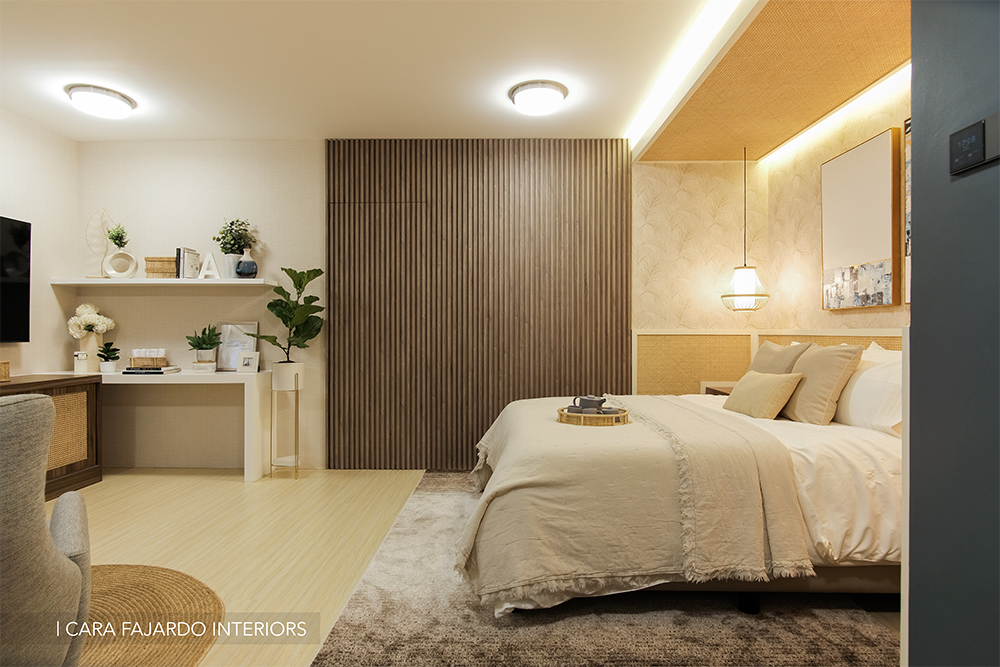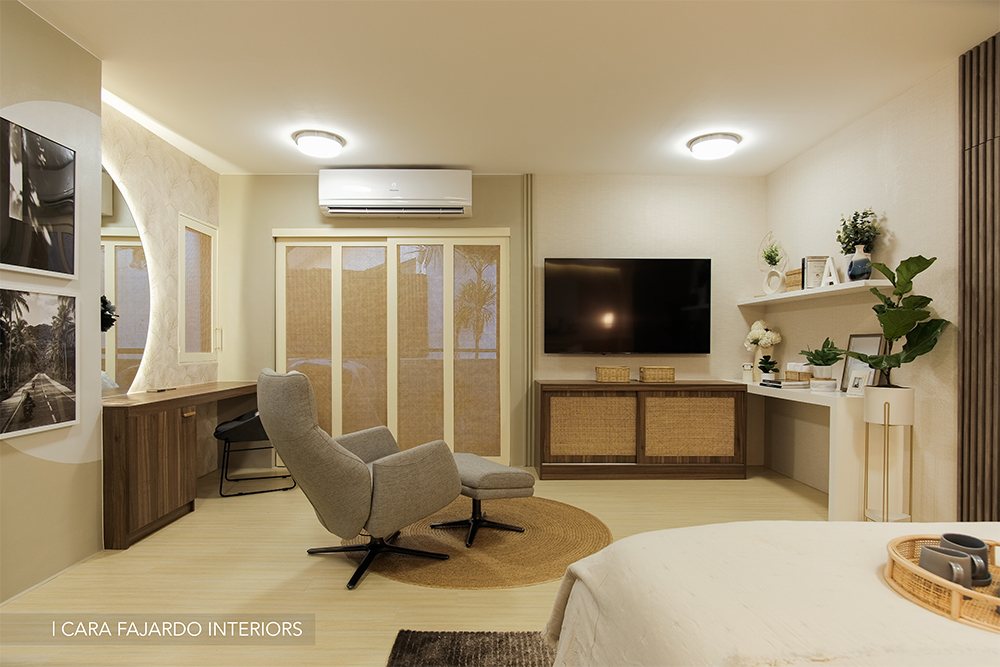 Watch Cara's makeover journey here:
For inquiries, you may contact Cara at carafajardointeriors[at]gmail.com.
More on Realliving.com.ph
Load More Stories