Bedroom
This DIY Small Bedroom Makeover Was Done with a P25,000 Budget
Anesthesiologist-in-training Ariane Empaynado got creative and gave his Pampanga space a fresh modern look. Photography: Courtesy of Ariane Empaynado
"Wherever I go, I would always want my space to be comfortable and practical," Ariane Empaynado writes in an email to Real Living. Originally from NCR, he shares that he has temporarily relocated to Pampanga to complete his residency training in anesthesiology. He now lives in a two-bedroom apartment in the area with a friend, and knowing that this will be his home for the next three to four years, Ariane decided to give his bedroom a full makeover—a DIY one, at that.
Before the transformation, his bedroom was practically a blank slate. The walls were entirely painted white, while the floor had wooden tiles. After cleaning up the space, Ariane began bringing his vision for his new space to his life.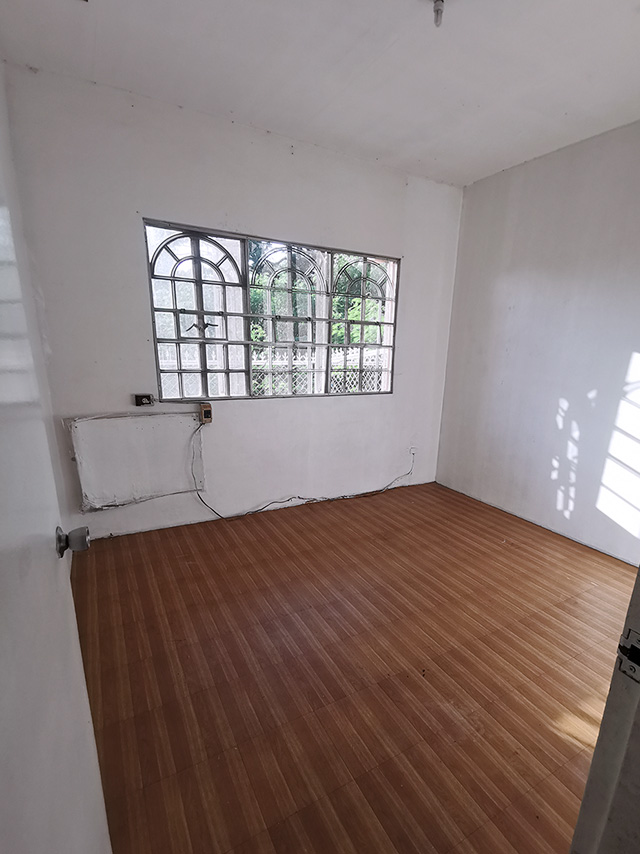 "My theme was chalkboard black with hues of grey and blue, and printed linens for contrast to the solid colors," he shares. Ariane repainted the walls and several old and damaged furniture that made the entire space feel brand new without spending too much. "I painted a panel of the wall blue, repainted some patchy white paint left by the old tenants, repainted an old bed, painted a cheap foldable table, bought damaged furniture (so I can get a discount for it) and repainted it."
The makeover didn't end there, because after some saving up, Ariane added more decor to give his room character. For one, his accent wall eventually became home to a piece of black and white artwork. He also created a mini lounge area with a folding chair, a carpet, and an ottoman that matched his motif. One of the empty white walls now holds two repainted corkboards, too, which he originally planned to decorate with photos but decided to leave empty for now.
ADVERTISEMENT - CONTINUE READING BELOW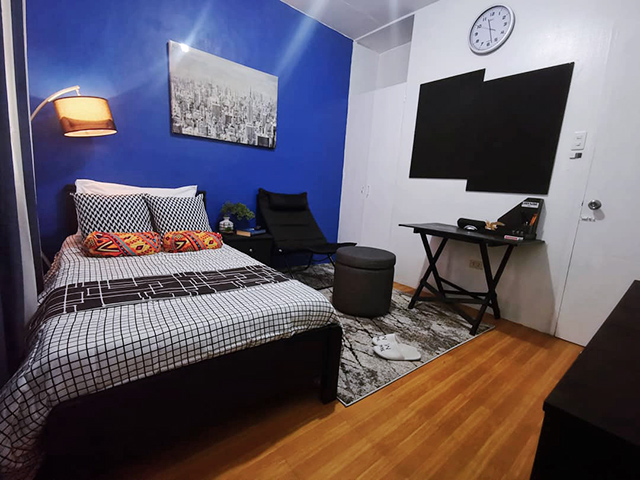 Thanks to his thriftiness and skills, he proudly reveals that this entire renovation only cost him around P25,000 for the materials and furniture. "You don't have to spend a lot of money if you have time to do it yourself, find the right items and be creative," he concludes.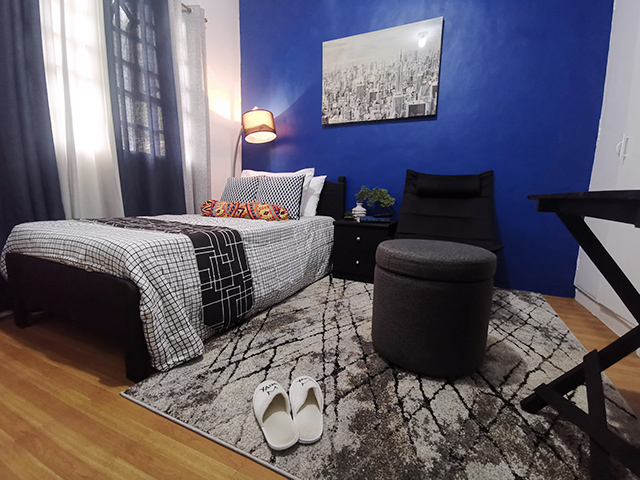 * * *
Do have any home DIY projects you're proud of? Share them with us and you might just get featured on Real Living? Send high resolution photos to [email protected], and tell us a little bit about your project. We can't wait to hear from you!
ADVERTISEMENT - CONTINUE READING BELOW
More on Realliving.com.ph
Load More Stories