Bedroom
5 Must-See Bedroom Makeovers
Discover quick fixes for your own sleeping space, too Photography: Jun Pinzon (Main Photo)
For more than a decade, the Real Living team has partnered with design professionals to help homeowners achieve their dream spaces. From kitchen makeovers to complete home overhauls, trust the team to give you a space you'd love to see after a long day and a special place that your friends and loved ones would love to stay in, too!
Over the years, we've seen memorable transformations that we hope to recreate in our own homes. Looking back, some of the best are definitely the bedroom makeovers. How can you turn a cluttered space into a hotel-like haven? Do you simply change the color scheme and invest in new sheets? To inspire you to give your private nook a new look, here are five things we learned from bedroom makeovers that you can keep in mind: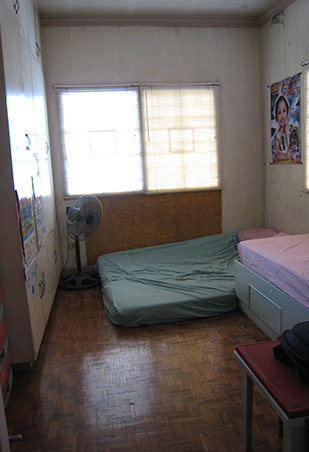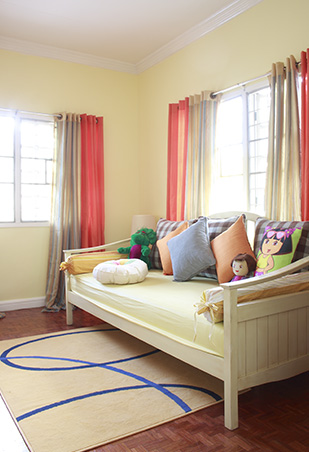 Study the layout of your space.
When you enter the room, what's the first thing you see? Are you comfortable with the arrangement of your furniture? Are you able to maximize natural light? These are just some of the questions that need to be answered. In this makeover, interior designer Kathryn Villanueva opted to change the layout of the room to maximize wasted space. She moved the cabinets behind the door and a desk was added to serve as study area.
Photos by Jun Pinzon.
Click here to see the complete makeover.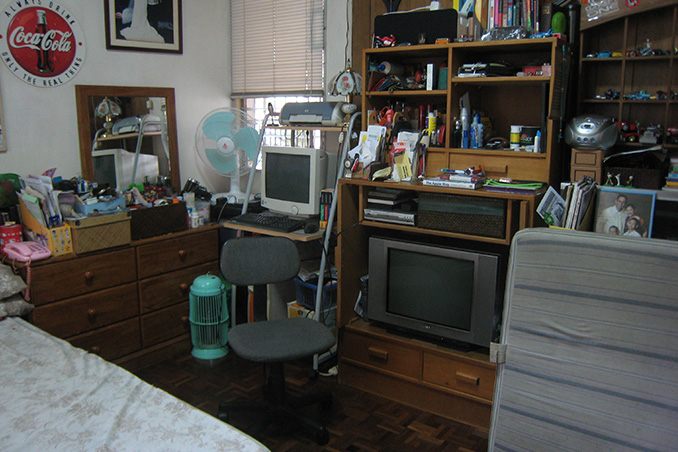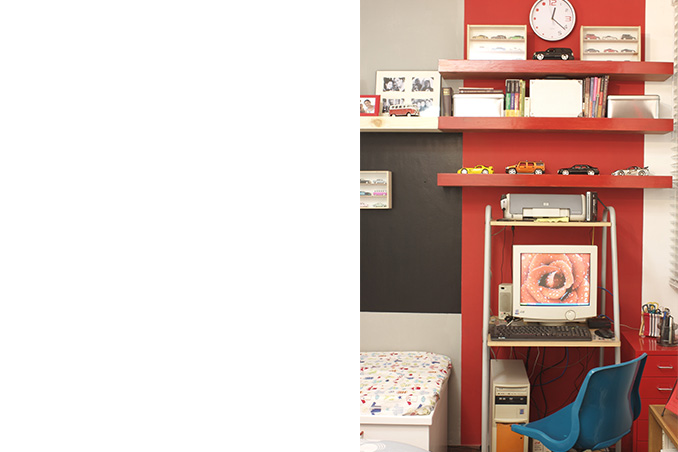 Declutter!
Would you love to sleep in a space filled with unwanted clutter and things strewn all over the bed? Of course, not! Once you're done sketching the layout that you prefer, it's time to let go and edit your belongings. This is the first order of business in this bedroom transformation headed by interior designer Lisa Salvador.
If you haven't used or even touched the items for years, it might be best to discard them. Pieces that are still in good condition can be donated or you can also hold a garage sale.
Photos by Jun Pinzon.
Click here to see the complete makeover.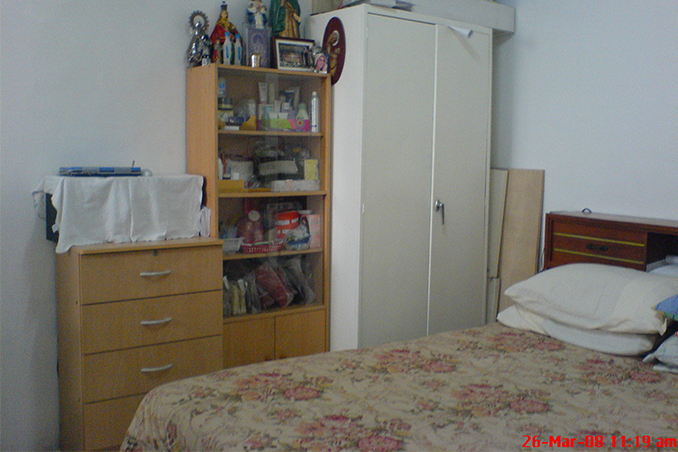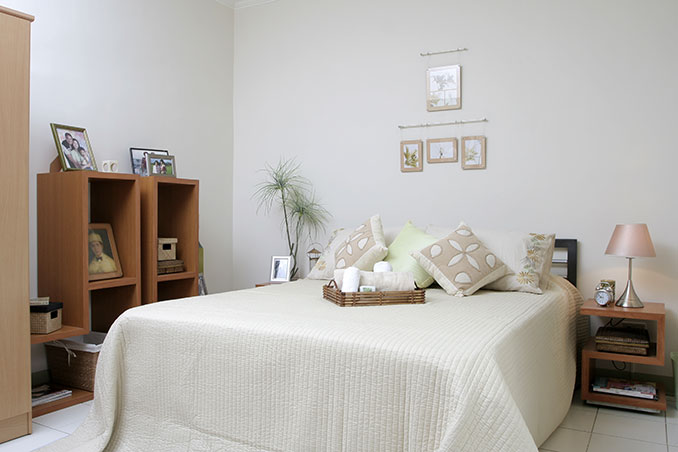 Invest in the right storage solutions.
To make the most of your room, you can opt for wall-mounted shelves, wooden cabinets, and even hidden nooks! Aside from choosing space-saving pieces, you can also pick those that match the colors of your room. For this makeover in San Juan, design consultant Marilen Faustino-Montenegro opted for matching cabinets and shelves to create a clean and seamless look.
Photos by Miguel Nacianceno.
Click here to see the complete makeover.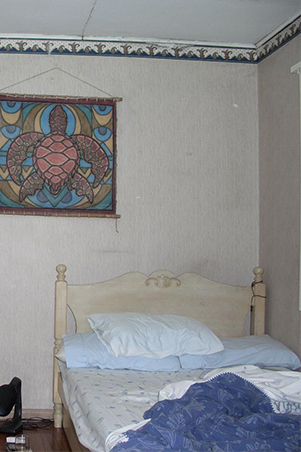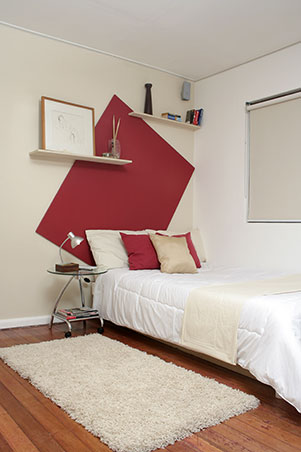 Have fun with colors.
Do you want to achieve a tropical-inspired vibe or are you more into a playful look? Whether you're into neutrals or bright pops of color, remember that your bedroom needs to be a tranquil space where you can relax, reflect, and rest.
To achieve a calming vibe while still injecting hints of color to the space, design consultant Marilen Faustino-Montenegro chose a shade of beige as the canvas for this bedroom. She then worked with a red panel to serve as the room's accent piece.
Photos by Miguel Nacianceno.
Click here to see the complete makeover.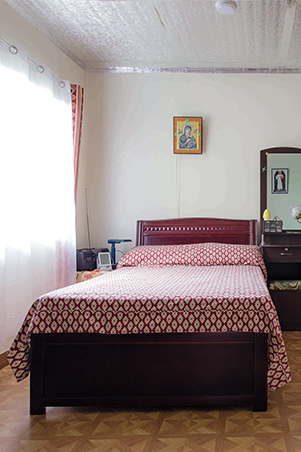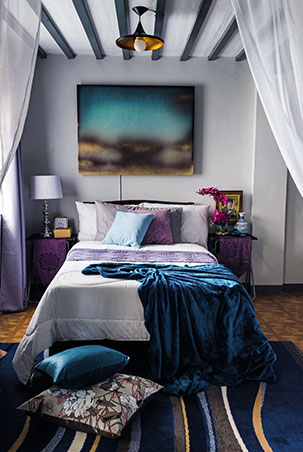 Invest in soft furnishings.
We all want to come home to a room that's reminiscent of our favorite hotel room. Aside from adding chic accessories and a stylish lamp, you can give your bedroom an upgrade with the right combination of pillows, sheets, and curtains. One of the things we loved best about this makeover by design consultant Grace Moslares is the selection of furnishings. She chose and elegant area rug and paired it with equally luxurious pillows and velvety sheets.
Photos by Dairy Darilag (Before) and Michael Angelo Chua (After).
Click here to see the complete makeover.
Are you ready to win your own free makeover? If you have been residing in your current residence (whether owned or leased) for at least two (2) years within Metro Manila, and the provinces of Antipolo, Cavite, Laguna, Batangas, or Bulacan, then you are qualified to join this year's Ultimate Makeover Contest!
Send us your entries with the following information: Full name, birthdate, occupation, contact numbers (2 current numbers, mobile or landline), and your complete home address. Make sure you answer this question in 50 words or less: Why does your space deserve an Ultimate Makeover? Don't forget to include at least three clear photos of the areas that need a makeover. E-mail your entries to reallivingmakeovers[at]gmail.com. More details will be announced soon.
More on Realliving.com.ph
4 Things We Learned from Bathroom Makeovers
Load More Stories
---