Makeovers
8 Steps to a Bedroom Organizing Makeover
See how a professional organizer helped a reader transform his personal space Original Article: Chinggay Labrador Photography: Ocs Alvarez/ACME Visual Productions
As our personal sanctuaries, our bedrooms can sometimes turn into a black hole of the things we collect, a pile of magazines, stacks of books, used and unused clothes, and even receipts from years ago. While we make it a point to declutter every once in a while, I'm sure you have a few knickknacks you can't seem to let go of.
In 2004, one of our readers joined our Room Makeover contest with one goal—to help her boyfriend declutter and turn his bedroom into a cozy and inviting space. The owner has a spacious room with beautiful windows and it's quite sad to see it being taken over by mess.
To help him deal with 22 years worth of belongings, Real Living worked with professional organizer Kathleen Ong, the country's first and only professional organizer (PO) of Ripple Effect Organizing. Although a bit hesitant at first, the owner opened up his space to Kat and after 20 hours of strategic organizing, the room looks airy and brand new. Be inspired to take on an organizing makeover journey with these tips and steps:
ADVERTISEMENT - CONTINUE READING BELOW
1. Start with your closet.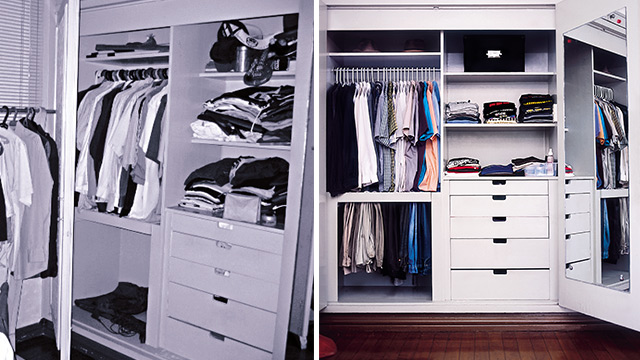 Check your closet and edit your belongings. Do you still have clothes that don't fit anymore or a few pieces that are beyond repair? Kat shares that you need to throw out those that you no longer wear or use. In the case of the owner's closet, he was able to get rid of six bags of clothes.
ADVERTISEMENT - CONTINUE READING BELOW
CONTINUE READING BELOW
Recommended Videos
To create a visual calm, use uniform hangers in white. You can also separate the long-sleeved shirts from the short-sleeved pieces as well as plain ones from those with prints.
2. Deal with your reading nook, work corner, or study table.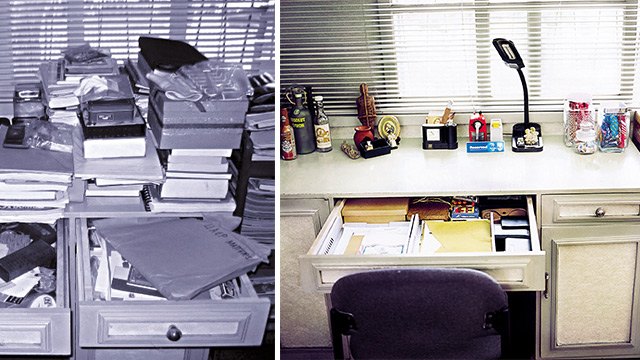 To get some work done, we need a bright and efficient space. Avoid further stress by making sure your work desk is neat. Accomplish this by getting rid of papers that you no longer need and small essentials that have been taking up space for years.
ADVERTISEMENT - CONTINUE READING BELOW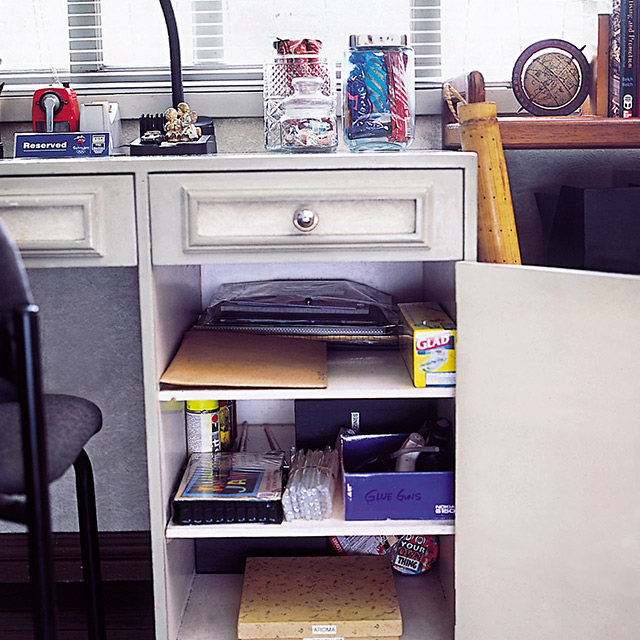 More often than not, we're guilty of just stuffing our belongings inside drawers and cabinets. Avoid the habit by organizing even the smallest of essentials! Jars can help keep tiny office supplies and pens in place while recycled boxes can hold chargers, cords, and papers.
3. Edit and segregate even small must-haves.
ADVERTISEMENT - CONTINUE READING BELOW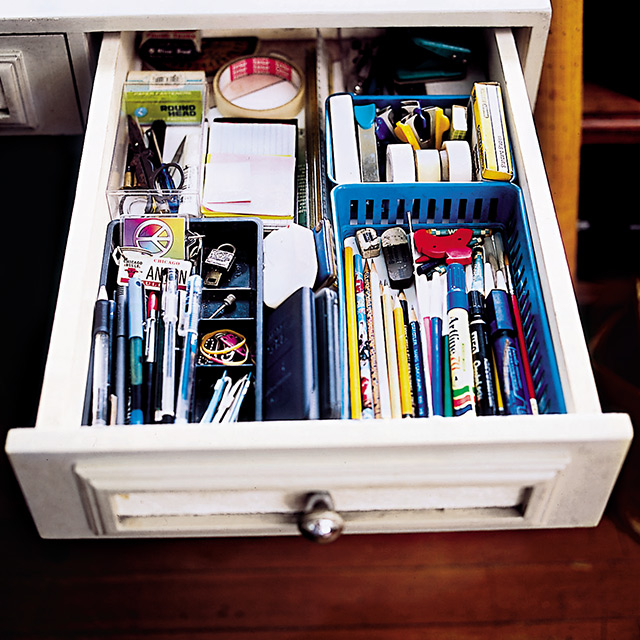 Even drawers can turn into messy spots! Keep this from happening by having trays for pens, clips, and other supplies. Having these items organized can help you save money, too! Since you can easily see what you have, you don't need to keep visiting bookstores.
4. Keep the entertainment corner spic-and-span.
ADVERTISEMENT - CONTINUE READING BELOW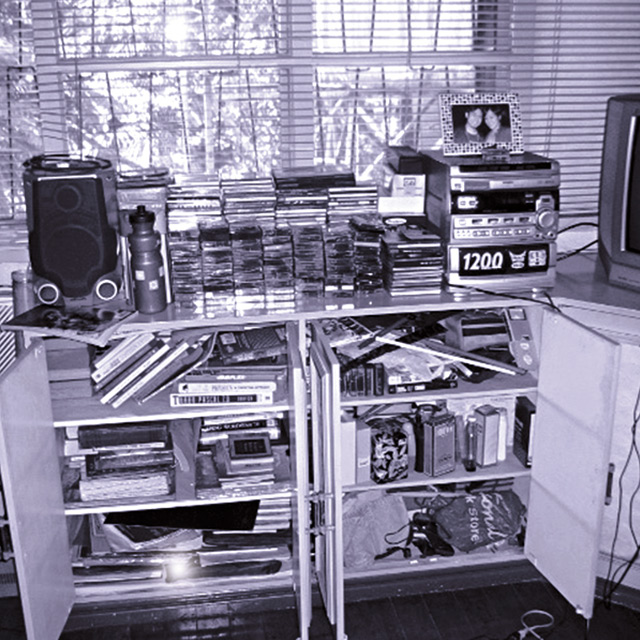 Do you have an entertainment corner in your bedroom where you keep CDs, old mixtapes, and tons of cords? Tiny shelves or file holders can help you keep clutter at bay!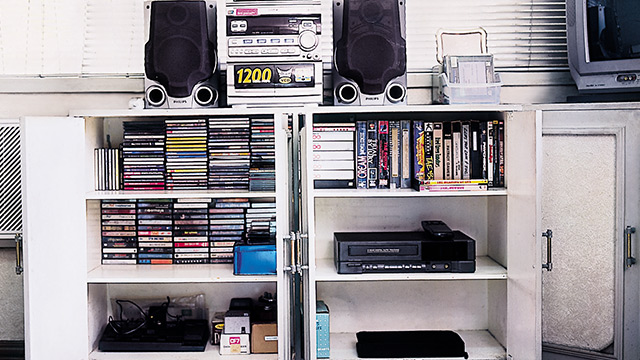 Kat shares that you can keep all CDs and DVDs in one nook. If you're working with a cabinet or shelf, you can dedicate just a tier for CDs and another for DVDs. Those who have favorite records and tunes can keep those on display and organized using a tray that can be placed on top of the cabinet. Remember to leave and save space for future purchases.
ADVERTISEMENT - CONTINUE READING BELOW
5. Maximize the cabinets you have.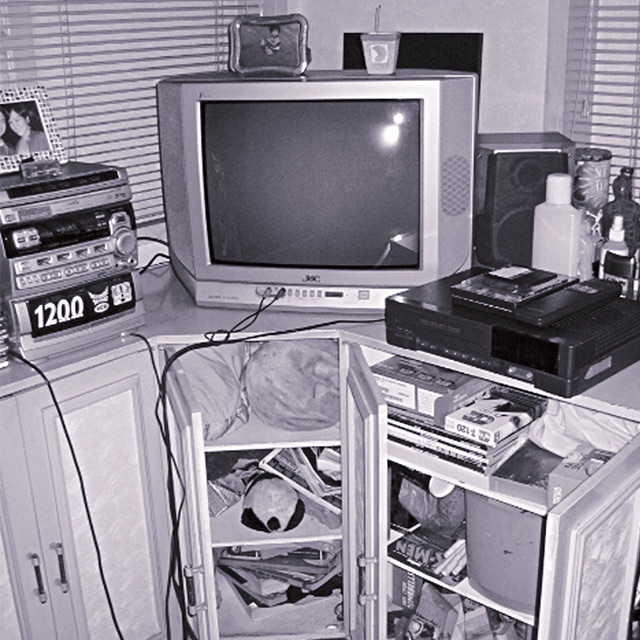 In this bedroom, the owner keeps books, art supplies, folders, and notebooks.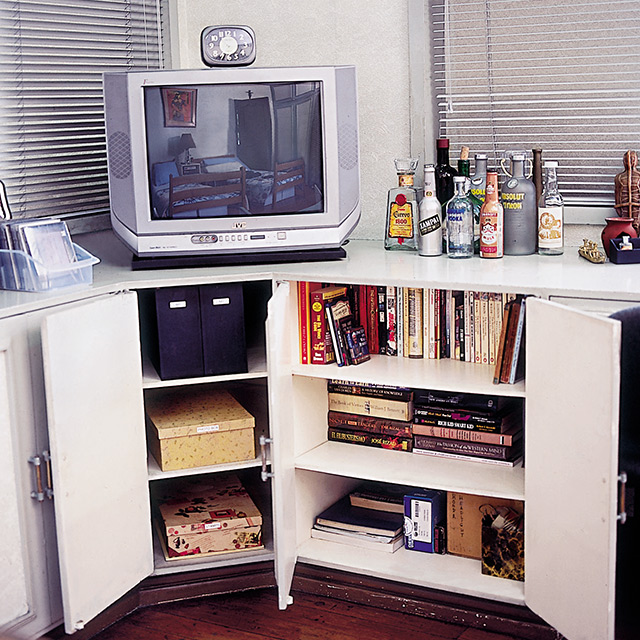 To make the most of every inch of space in the cabinet, Kat layered the books on the shelf. When arranging your own reads, make sure the outermost layer has the ones you're currently reading or copies of those on top of your to-read list.
ADVERTISEMENT - CONTINUE READING BELOW
If your cabinet houses different belongings, Kat suggests dividing the shelf according to specific purposes. You can allot a corner for books, another for office supplies, and another for your crafts and hobbies. Doing this not only lessens clutter, it allows you to get what you need minus the fuss.
6. Invest in file holders, magazine stands, and desktop organizers.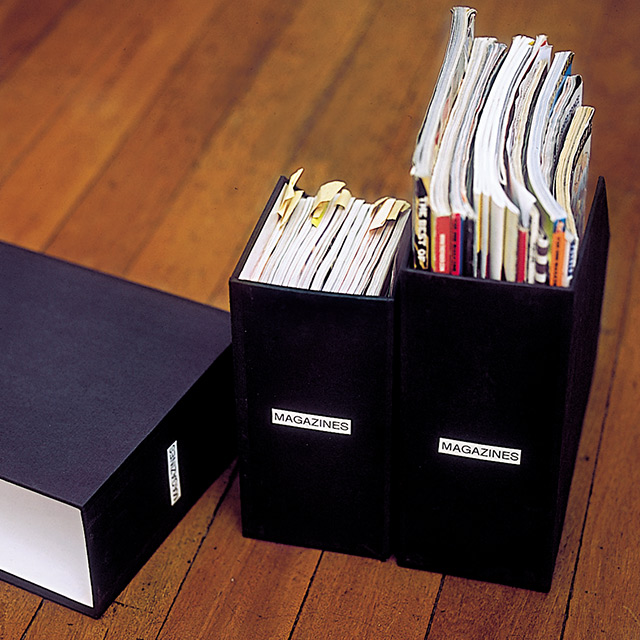 Do you love collecting foreign and local magazines? If these are part of your growing collection of reading materials, it pays to give them a special place of their own. Those who have a spacious room to work with can get an extra shelf or rack where they can put their favorite issues on display.
ADVERTISEMENT - CONTINUE READING BELOW
Meanwhile, if you're saving on floor space, you can work with file holders or file boxes. Label each accordingly—you can do it per title and issue year. Kat suggests to keep it upright to make it easier for you to find what you need.
7. Don't forget to make your bed.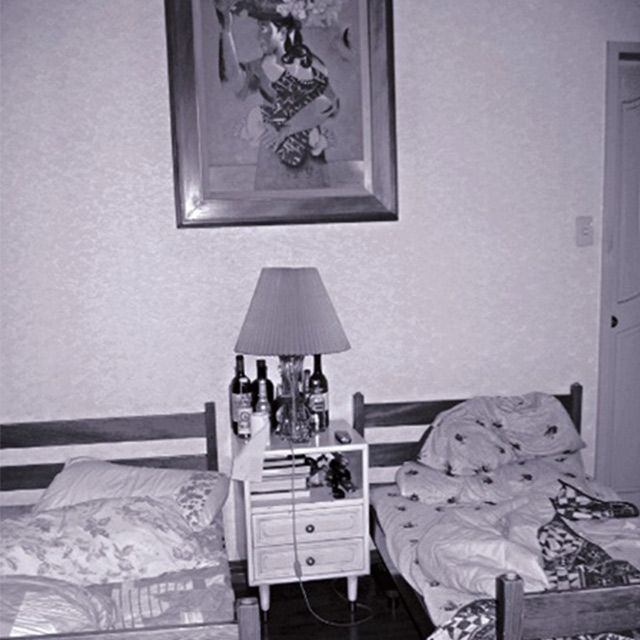 No one wants to come home to an unmade bed. Make folding the duvet and fluffing the pillows part of your morning ritual. You can also make fixing the sheets and making sure it's tight and in place a morning habit.
ADVERTISEMENT - CONTINUE READING BELOW
Aside from these easy tasks, remember not to fill your bed with clothes, books, and electronics. Organize these essentials on your bedside table and cabinets. Having a clean and inviting bed can help you achieve a relaxing slumber, too.
8. Use the space under the bed.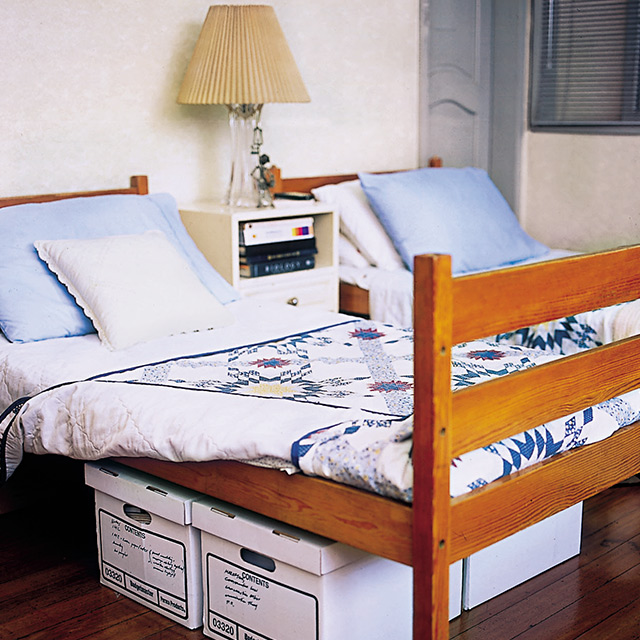 You've probably read about it before—the space under your bed can be used and turned into instant storage. To do this, you can work with trays, baskets, and plastic bins. You can also keep your belongings in properly labeled boxes—similar to what Kat did. For future use, you can invest in two or three more similar boxes to create a seamless look.
ADVERTISEMENT - CONTINUE READING BELOW
RL Tip: Don't forget to sweep this part of your room to avoid the buildup of dust. It would also help if you organize and edit the contents of your boxes from time to time.
Read the original article ("Operation De-Clutter") in the October 2004 issue of Real Living Magazine. Download your digital copy of Real Living on the Real Living App. Log on to summitnewsstand.com.ph/real-living for more details.
More on Realliving.com.ph
Load More Stories