Makeovers
6 Delicious Kitchen Makeovers To Inspire You
With a little paint, furniture, and elbow grease, these dramatic makeovers are quite the dish Photography: Dairy Darilag (Main Photos)
From all our years of producing makeovers, we've noticed one thing: homeowners push their living rooms and bedrooms to be renovated, but kitchens are often an afterthought. So it is always a delight when we happen upon a reader who asks for a kitchen makeover.
After all, the kitchen is the heart (and the hearth) of the home, and it should be one of the most efficient and clean areas. Get some decorating and renovating ideas from the best kitchen makeovers we've had.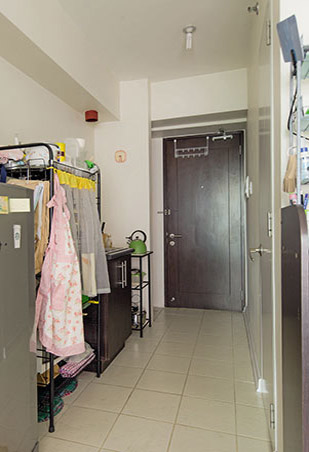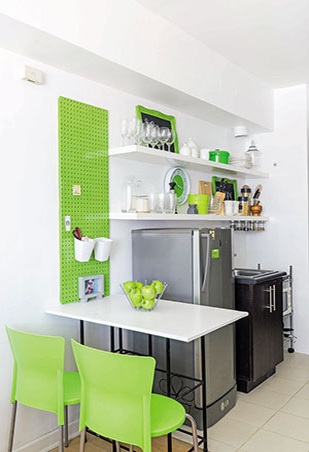 6. Defined areas in a tiny studio kitchen.
The homeowners of this 21sqm studio unit had living, sleeping, and cooking areas that blended into each other. Interior designer Vivian Gacad made strict delineations in each area—no crossing over—and squeezed in a tiny but efficient kitchen in refreshing colors of white and apple green.
Click here to see the complete makeover.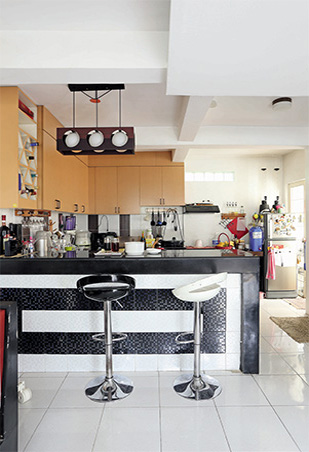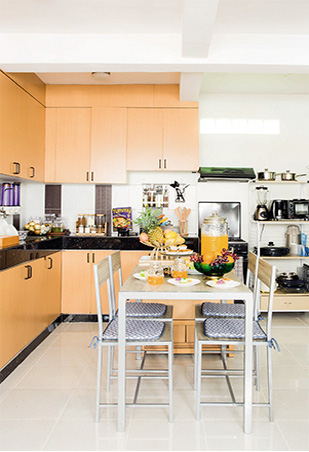 5. Opening up a layout.
This kitchen seems okay at first glance, but the homeowners wanted a more family-friendly kitchen where they could all sit down and dine together with their new baby. Interior designer John Vigilia had to get rid of the unused bar counter to accommodate a new (and useful) dining set.
Click here to see the complete makeover.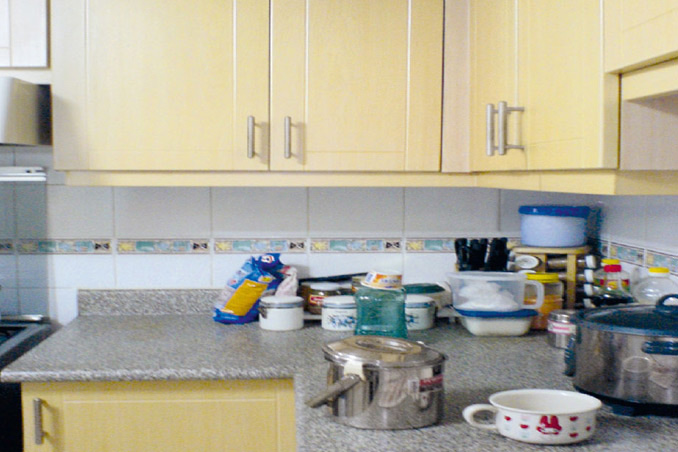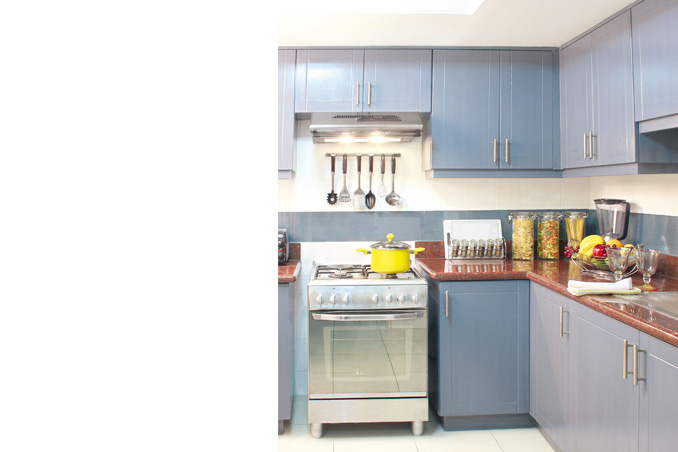 4. More durable countertop materials.
Designers Samantha Oliveros and Leah Rosal pinpointed this kitchen's main problem: the countertops were made of inexpensive laminate, which was getting warped and damaged. So they allotted most of the budget to replacing it with durable granite, and then replaced the dated backsplash and cabinet paint.
Click here to see the complete makeover.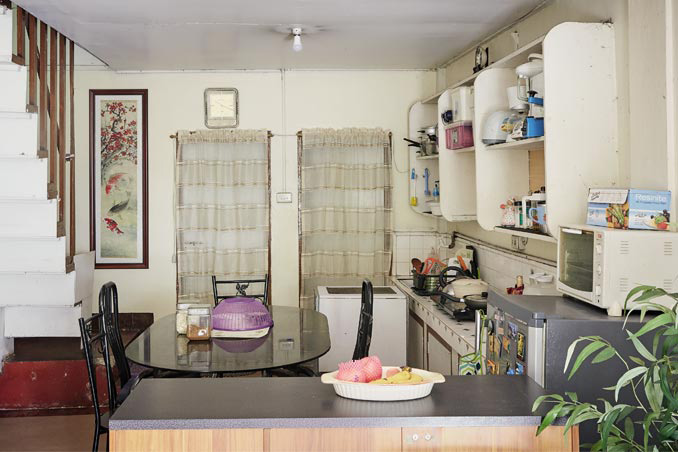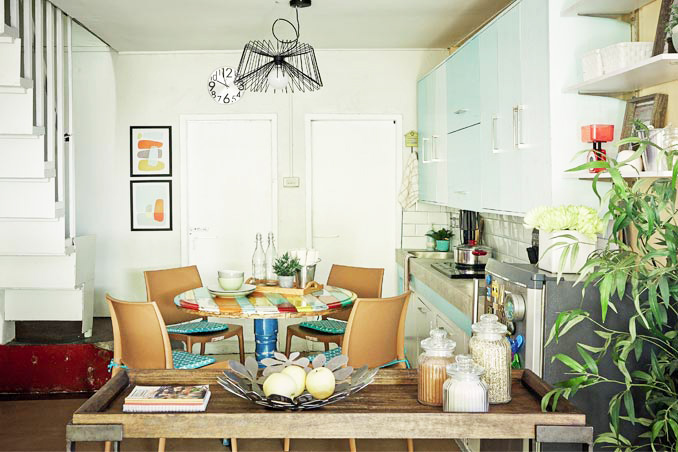 3. Updated tiles, fabulous furniture.
The homeowners of this makeover are foodies, but their kitchen wasn't up to par. Interior designer Vera Villarosa-Orila gave the run-down kitchen an amazing update with a trendy subway tile backsplash from Allhome and ABC Grout, new kitchen cabinets, and a beautiful new dining table from Design Armoire.
Click here to see the complete makeover.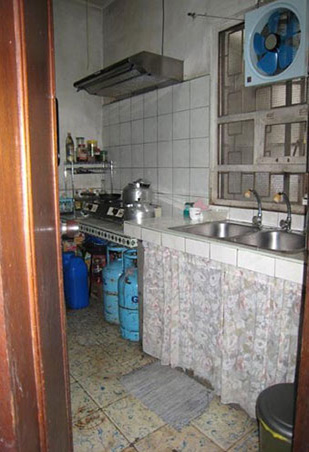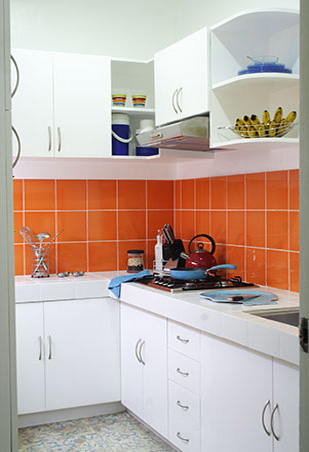 2. Juicy orange and white.
Homeowner Dina Gallian tried to renovate her home on her own, but couldn't finish her dining and kitchen areas, which were worn out, dark, and lacked storage. Interior designer Andrew Galano stepped in, rebuilt the kitchen counters with LaFarge Cement, added new cabinetry, and finished it with a juicy orange backsplash.
Click here to see the complete makeover.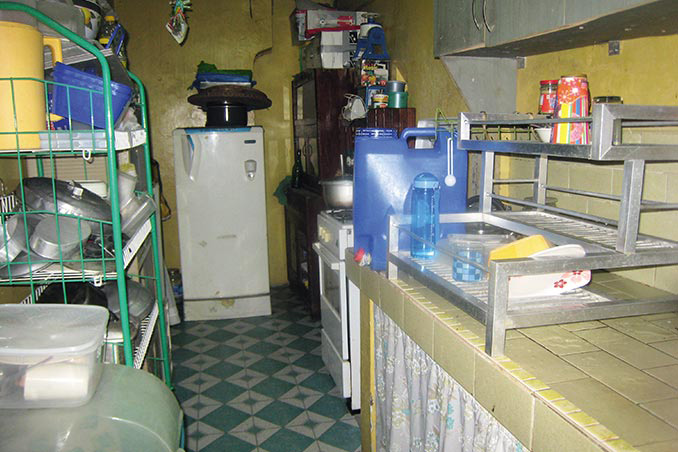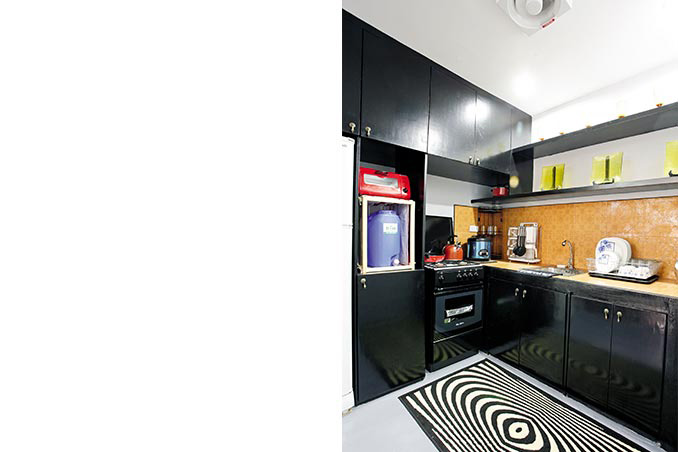 1. A striking overhaul.
The winners of this Ultimate Makeover had a large, extended family, and they also had a food business on the side. Decorator Grace Moslares gave their kitchen a major facelift, as it had a single counter, leaky plumbing, and practically no storage. She replaced it with a sleek, black kitchen that could accommodate cooking for the entire family.
Click here to see the complete makeover.
PHOTOS: Kurt Alvarez, Dairy Darilag, Rene Mejia, Miguel Nacianceno, and Jun Pinzon
More on Realliving.com.ph
6 Fantastic Small Space Makeovers
Load More Stories
---