Makeovers
11 Inspiring Organizing Makeovers
These before-and-after photos will motivate you to tackle clutter and keep everything in its rightful place Photography: Miguel Nacianceno (Main Photo)
How many times have you put your general cleaning and organizing schedule on hold? It's okay to admit it, it's undoubtedly difficult to sort through tons of belongings, categorize them properly, and put each one in its respective box or basket.
While you can do this slowly but surely, you may want to schedule a day or two to achieve your goals—you'll be surprised how neat cabinets and pretty shelves can greatly improve your home. Looking for a dose of motivation? Let these before-and-after photos serve as pegs:
Use simple yet sturdy pieces as an extension of your pantry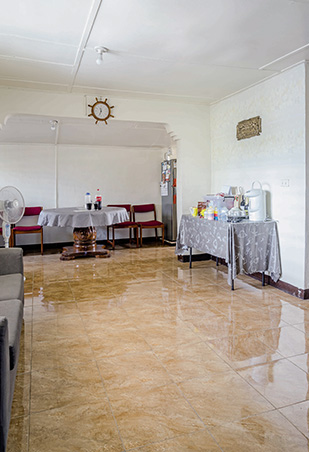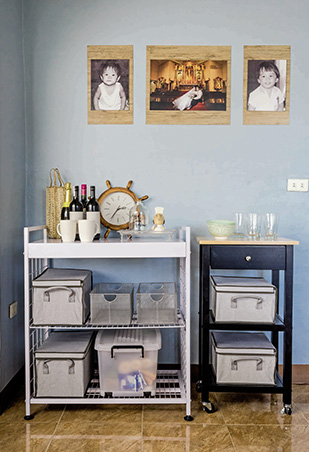 In this spacious home, the challenge was how to maximize the floor area. Interior designers Erika Uichanco and Darwin Ignacio worked with accent walls and additional furniture pieces to make it extra cozy.
A few steps from the living area, a table used to hold various cooking essentials and other items. The designers opted to place two racks from Handyman instead. These sleek pieces take up less floor space while allowing the owners to add extra bins and organizers for other knickknacks.
RL Tip: Maximize your racks and shelves by assigning a spot for each category. Jars and bottles can be placed on top while extra dinnerware can be kept on the bottom shelf.
Click here to see the complete makeover.
Create a chic entryway by opting for a cabinet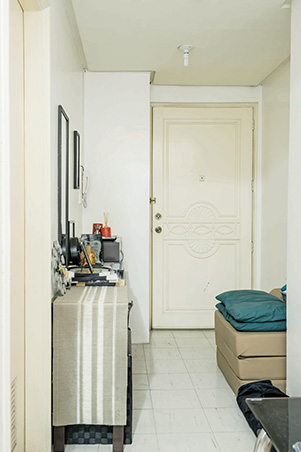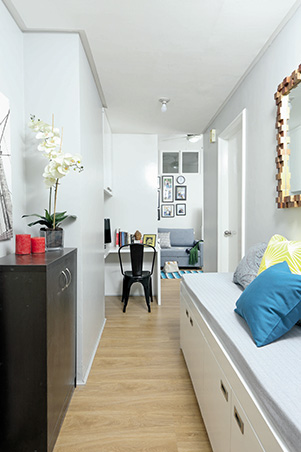 Contrary to popular belief, there's a lot one can do to transform a small space. In this compact family home, a slim table with various items on top used to welcome guests. To wow guests and to achieve a streamlined look, interior designer Van Acuna-Solana added a cabinet. It can be used to store items like shoes and bags, while a vignette of flowers and photos can be placed on top.
Click here to see the complete makeover.
Opt for slim and built-in storage solutions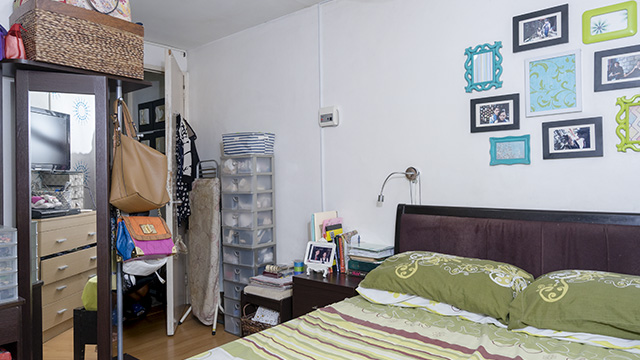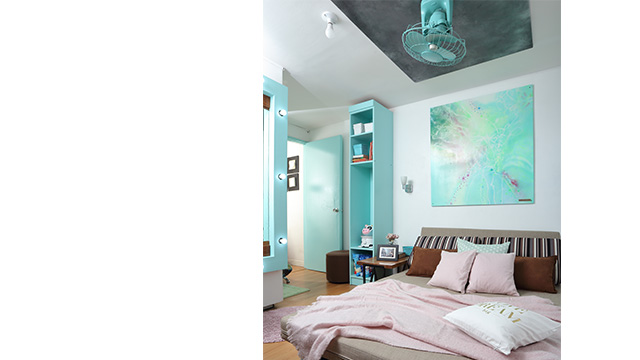 Can you imagine four people sleeping comfortably in a tight space? To help the owners get the rest they deserve, design consultant Grace Moslares worked with a cool palette and smart storage pieces. A slim shelf now holds the family's different belongings while giving them a space where they can showcase a few accessories and décor pieces. It looks better than a stack of plastic bins, don't you agree?
Click here to see the complete makeover.
Organize per area and invest in tiny but reliable organizers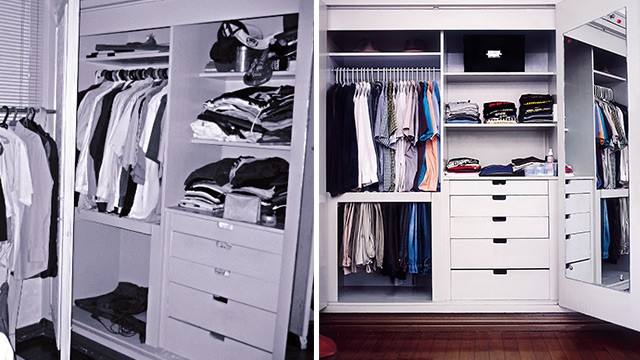 From a black hole of clothes, CDs, and other supplies, this bedroom became an inviting sleeping space where the owner can recharge after a long day. It took professional organizer Kathleen Ong 20 hours of strategic organizing to turn things around. The secret? She conquered the bedroom per corner: closet first, then the work corner, entertainment nook, and so on. Doing the same won't make you feel exhausted, too!
Once you've sorted your essentials, use readily available materials to organize these. Plastic containers can hold work supplies while file holders can keep magazines and documents in place.
Click here to see the complete makeover.
Free up floor space with wall-mounted shelves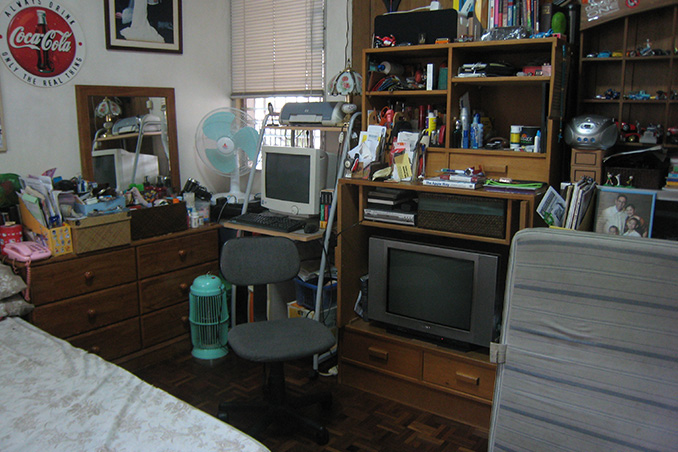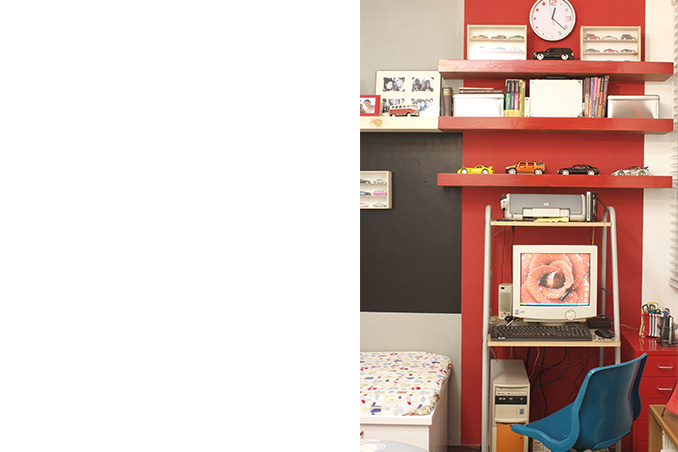 Things left on the floor—even if they're in boxes and plastic containers—can easily turn into clutter and might even cause you to trip. Avoid these unwanted instances by maximizing the available vertical space. In this family bedroom, interior designer Lisa Salvador installed wall-mounted shelves to organize and showcase a few photos, books, and even toys.
RL Tip: When working with open shelving, remember to edit and curate the items you wish to put on display. Choose your favorites and remember to keep it clean always.
Click here to see the complete makeover.
The same solution can be seen in the home of one of our Ultimate Makeover winners. Design consultant Grace Moslares installed open shelves to display the owners' son's toys. These shelves are nicer to look at compared to the old shelf they once used. Once done, it can even serve as a focal point or wall accent.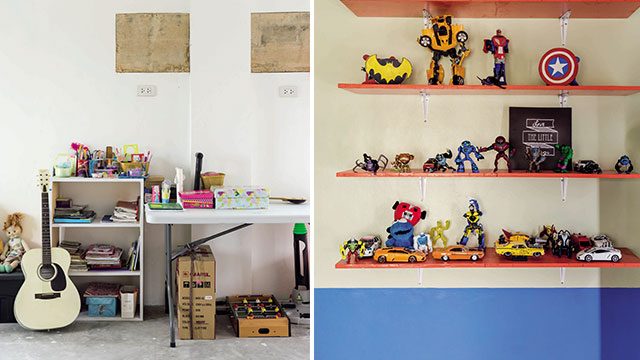 Click here to see the complete makeover.
Keep the kitchen countertop free from unnecessary items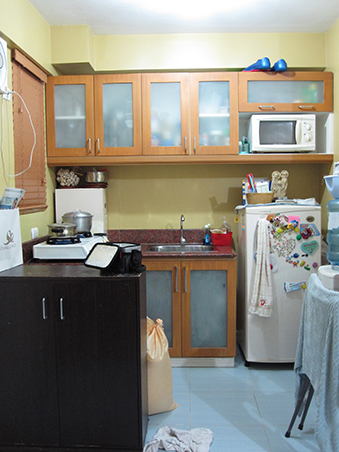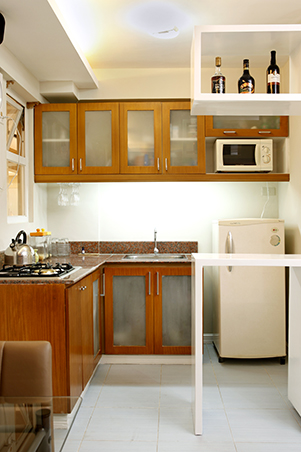 To be able to perform your tasks in the kitchen efficiently, it's important to have enough counter space. Prior to the makeover, the compact cooking corner has an old burner stove and other must-haves on the corner.
Interior designer Vivian Gacad kept the items inside drawers and cabinets to keep the countertop functional. Glass jars and items often used by the owners are kept neat to keep them from turning into eyesores. If you have a similar dilemma, avoid mess by installing pegboards. These can spruce up a wall while keeping your utensils and ingredients accessible.
Click here to see the complete makeover.
Choose storage units that complement each other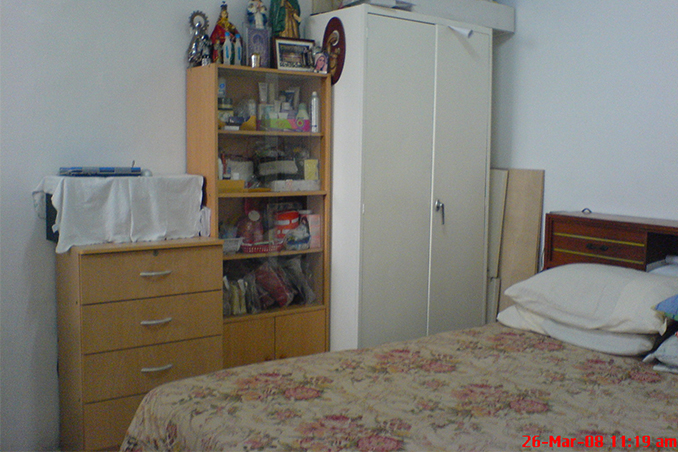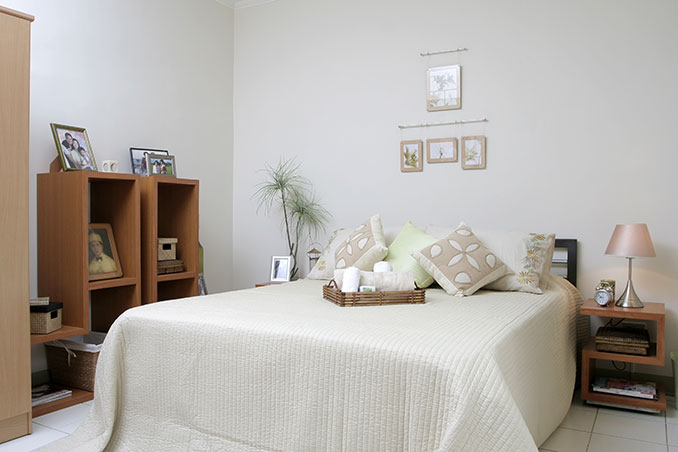 If possible, choose pieces—shelves, cabinets, and tables—that look similar or with the same finish. This contributes to the overall appeal of your home. For this bedroom makeover, design consultant Marilen Faustino-Montenegro opted for furniture with a wooden touch. Aside from adding warmth to the private space, these also help complete the cohesive look.
Click here to see the complete makeover.
Opt for overhead cabinets when working on the kitchen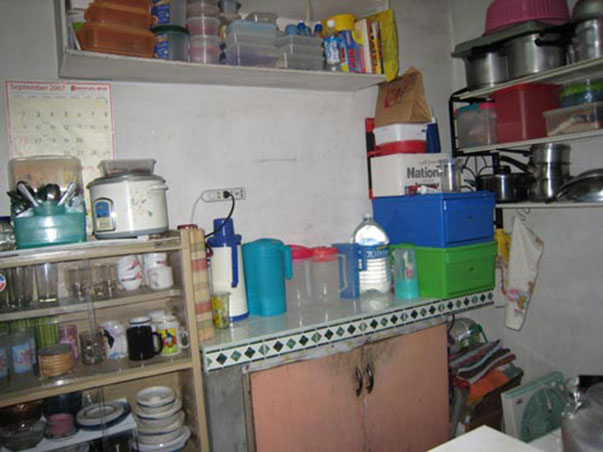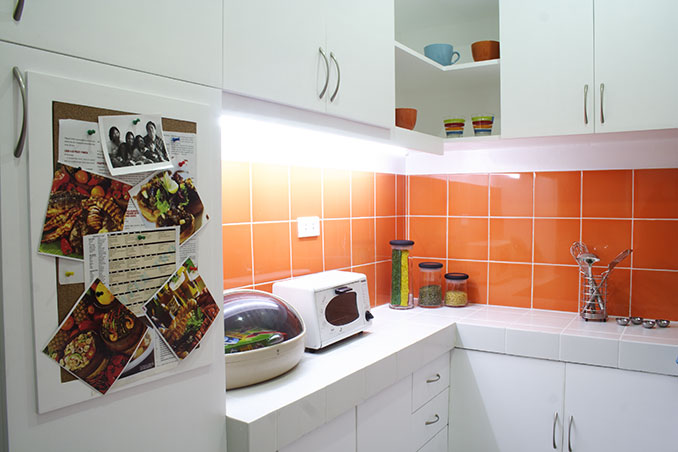 Aside from shelves that allow you to display bottled ingredients and jars of spices, cabinets can also help you achieve a bright and functional kitchen. For this makeover, interior designer Andrew Galano got rid of the metal rack used to hold the plates, mugs, and utensils. Cabinets were incorporated into the design to help the owners store not just plates and spoons, but other dry goods as well.
Click here to see the complete makeover.
Create storage magic with the help of sliding doors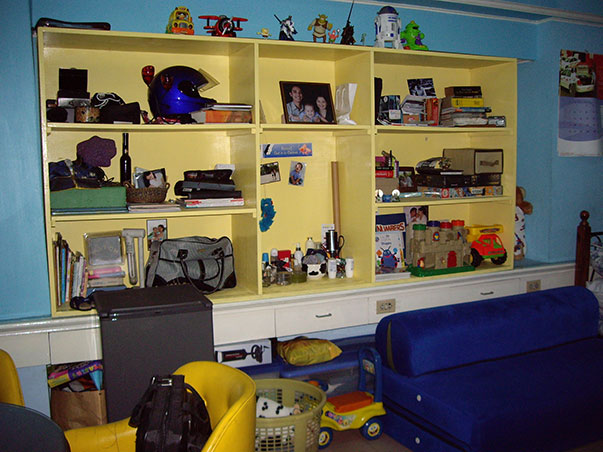 Low on space? Be more creative when it comes to concealing and dealing with clutter. To breathe new life into this small home, interior designer Hannah Acab-Faustino installed built-in cabinets and nooks where the owners can store clothes, books, and other essentials.
A sliding door hides these belongings, maintaining the country-inspired look. As an alternative, you can also work with sliding glass doors to help visually expand the room.
Click here to see the complete makeover.
Add proper labels so you can easily find what you need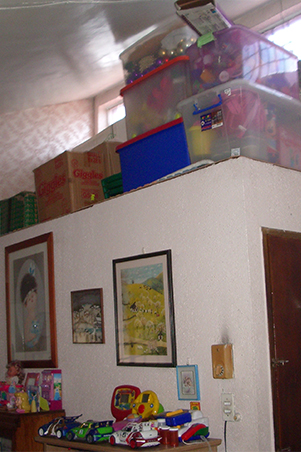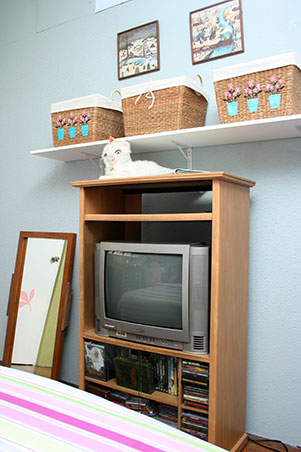 To brighten up this home shared by a Mom and her kids, interior designer Lisa Salvador asked the owners to get rid of items they no longer used.
The space above the cabinet can be another storage spot. Instead of keeping boxes overflowing with items or huge plastic containers, opt for properly labeled bins and baskets. These look more chic and can make your space look put-together.
More on Realliving.com.ph
4 Things We Learned from Bathroom Makeovers
4 Savvy Kitchen Makeover Ideas (As Learned from Real Makeovers)
Load More Stories
---